When I was in law school Thanksgiving always signaled the count down to final exams, so time for baking and making Thanksgiving sides was limited. However, this salad is something that I created back then that can come together quickly. The gorgeous color of the green pears and red cranberries make it feel festive and the homemade salad dressing is so good that it is sure to impress your family and friends. This salad was such a hit with my family that I got requests to bring "that salad" to Christmas and other holiday events. I have learned that anytime a recipe gets the moniker of "that" then it's a hit. So here is that holiday salad.
Cranberry and Pear Holiday Salad- Serves 8 to 10
2 heads of butter lettuce, torn into bite sized pieces
1 cup dried sweetened cranberries (I use Oceanspray Craisins)
1 cup walnut pieces, candied (optional see recipe below)
2 tablespoons sugar
2 green Bartlett or Anjou pears, thinly sliced
Salad Dressing
1 tablespoon minced shallot
3 tablespoons apple cider vinegar
1/4 cup cranberry juice
2 teaspoons Dijon mustard
3 tablespoons honey
1/2 teaspoon kosher salt
1/8 teaspoon pepper
3/4 cup canola or vegetable oil
First assemble your salad dressing. In a mini or full-sized food processor combine your shallot, cider vinegar, Dijon mustard, honey, salt and pepper. Then blend on high-speed until your shallots and ingredients are well blended.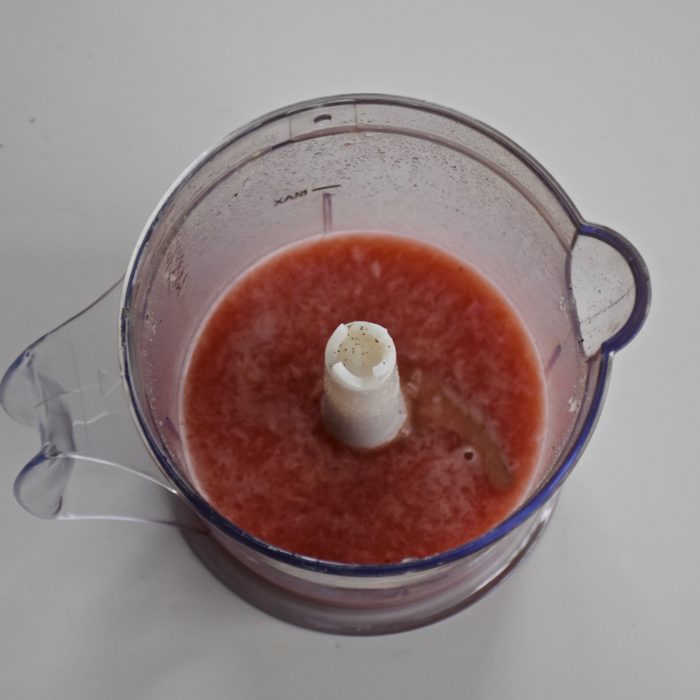 Then pour in your oil and blend of an additional minute or so until the oil is fully emulsified and your salad dressing looks thick and well blended. This salad dressing can be made a day or two ahead and stored in an air tight container in your fridge.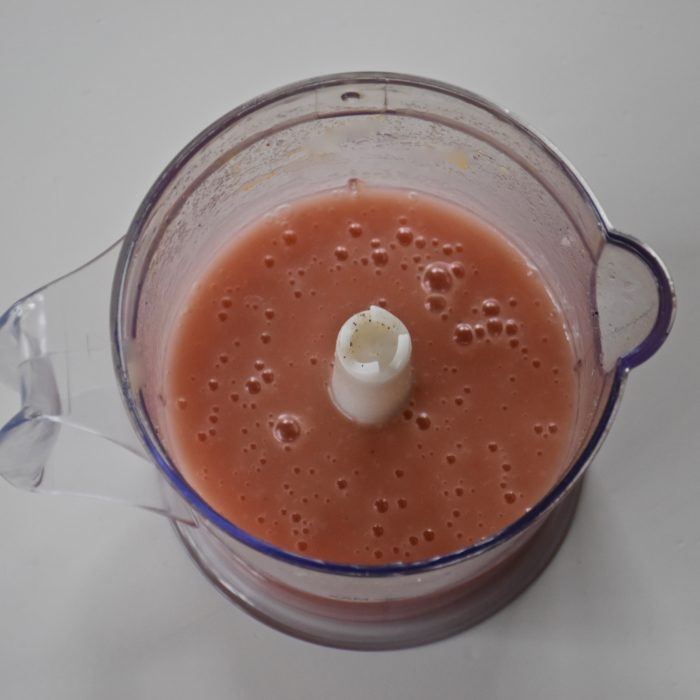 Then prepare your toasted nuts in a small skillet place your sugar and walnuts and toast them over medium heat. Keep a close eye on your walnuts stirring them occasionally. As the sugar melts continue to stir the nuts to coat them evenly with the melted sugar. As soon as your sugar turns a caramel color get your nuts off the heat quickly your to a piece of aluminum foil or plate so they do not burn. You could also substitute store bought candied walnuts or pecans if you are short on time or if you have a nut allergy this salad would still be delicious without the addition of the candied nuts. If you want you can make the nuts in a day in advance.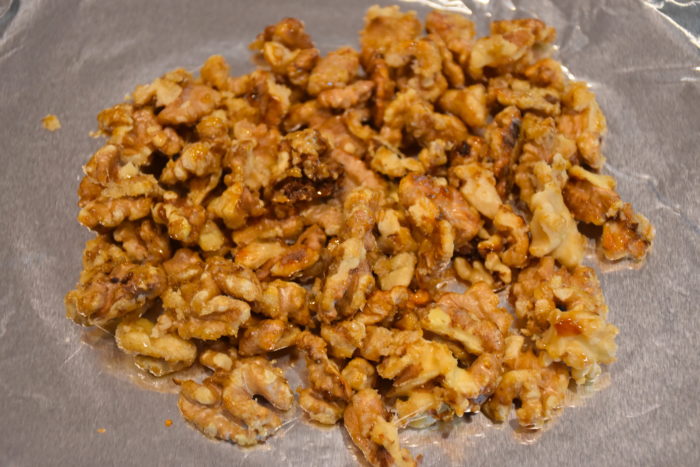 Close to the time you plan to serve your salad you want to toss together your, lettuce, pears, cranberries and walnuts together in a large bowl. Then slowly drizzle on your dressing to taste stirring or tossing your salad to coat all your lettuce and pears evenly. If you are taking this salad to an event then I would prep my salad ingredients separately and place them in plastic bags and then toss your salad together close to meal time.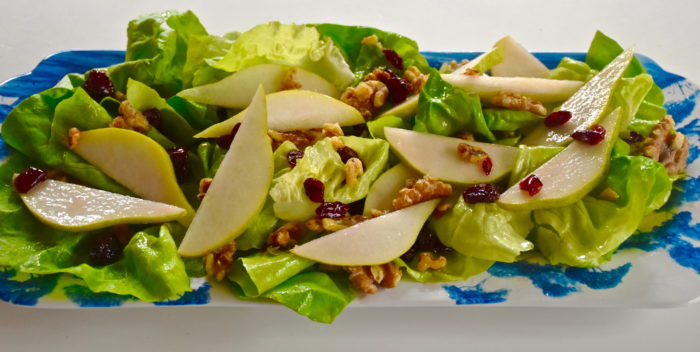 This week I will be having fun with my family in the kitchen making all these sides and a few other favorites too, but if you are looking for more last minute recipe ideas then here are some other holiday dishes.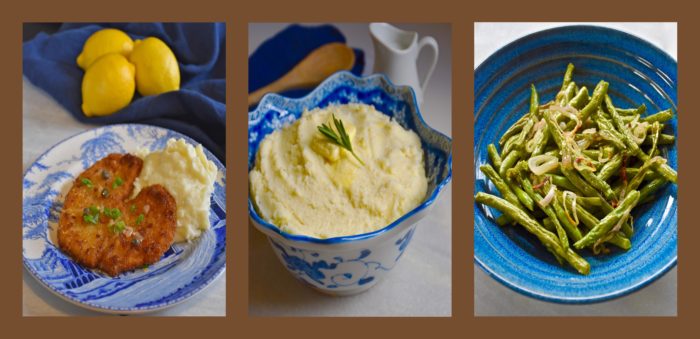 Turkey Schnitzel and the story behind our less traditional turkey

Caramel Fudge Pie and my favorite recipe for pie dough
Wishing you all a very happy Thanksgiving!