Ever seen a spiderweb sparkling in the sun and wondered how all those little details were created? I prefer to keep my distance when it comes spiders, but I do marvel at their designs. I had never seen a spider web and thought of home design until I saw the work of Midwest architect, Harold Zook.
Although not as widely known as Frank Lloyd Wright, Harold Zook was a notable and celebrated architect from the 1920s to the late 1940s. His artistic and distinctive homes are so beloved that nearly a century people are still talking about them. Zook built homes in the western towns that surround Chicago including: Hinsdale, Western Springs, Riverside, Downers Grove, Glen Ellyn, Homewood, Warrenville, Palos, St. Charles and Lake Geneva, Wisconsin.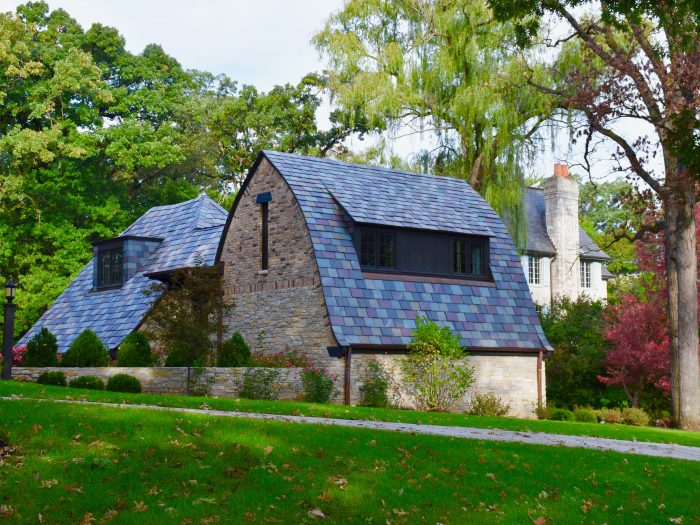 The craftsmanship and artistic details make his home designs truly one of a kind. Although known for his Cotswold styled cottages, Zook also built many Tudor and Georgian inspired homes as well. Zook was deeply influenced by nature. His homes feature exposed wooden beams and living rooms with cathedral like ceilings that let the natural light fill the room. He also found ways to add in distinctive floral and animal details to shutters, windows and iron work.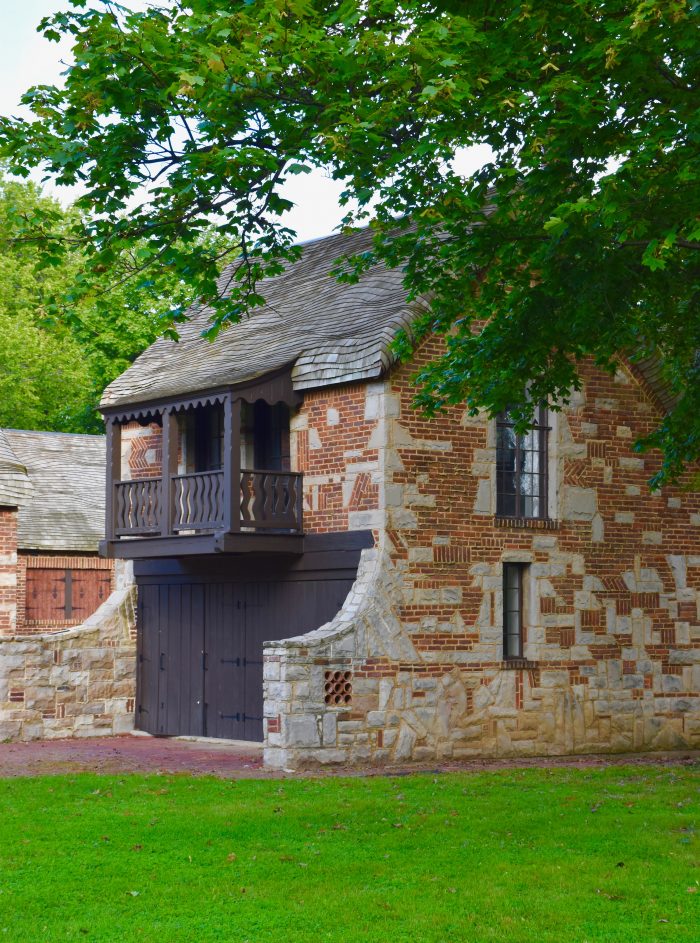 However, his signature mark became adding a spider web detail in each home he designed. Sometimes he added it to a stain glass window other times it was featured in stonework above a fireplace or in a patio.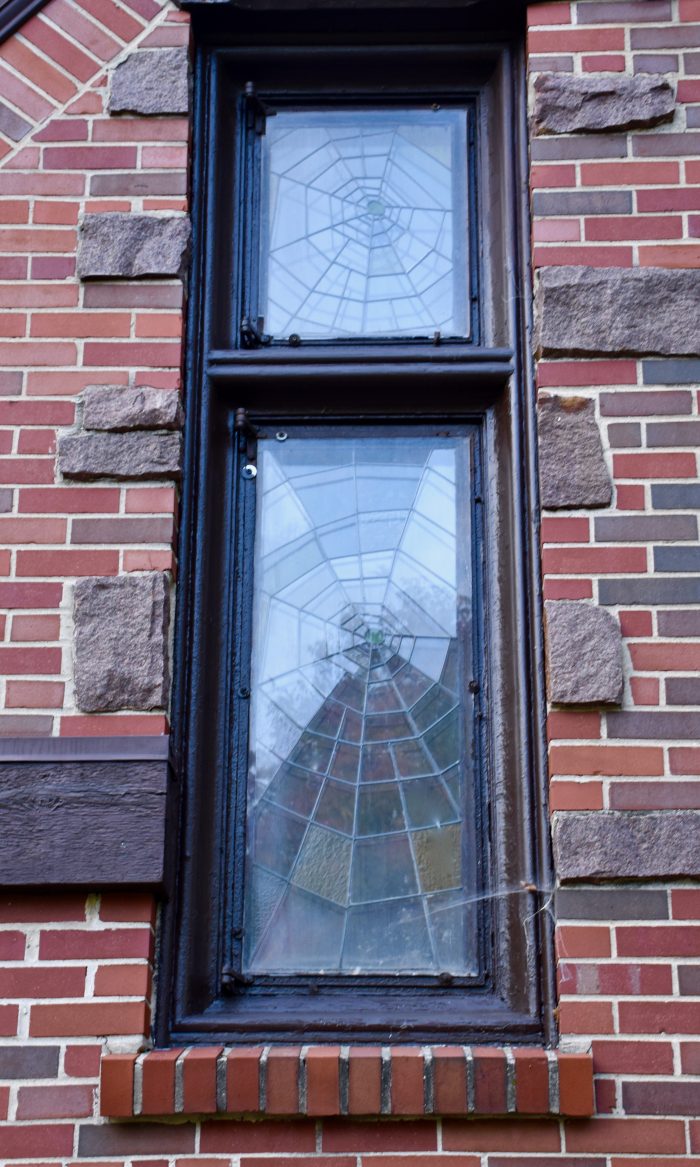 In the 1980s, Zook's nephew, Coder Taylor, who worked with his uncle was interviewed by the Chicago Tribune. He remembered how his uncle loved spider webs. Zook believed that spiders were nature's best builders. As his assistant Taylor remembers how Zook was fascinated with their structure. Taylor remarked that he drew so many spider webs while working with Zook that he thought he was a "baby spider."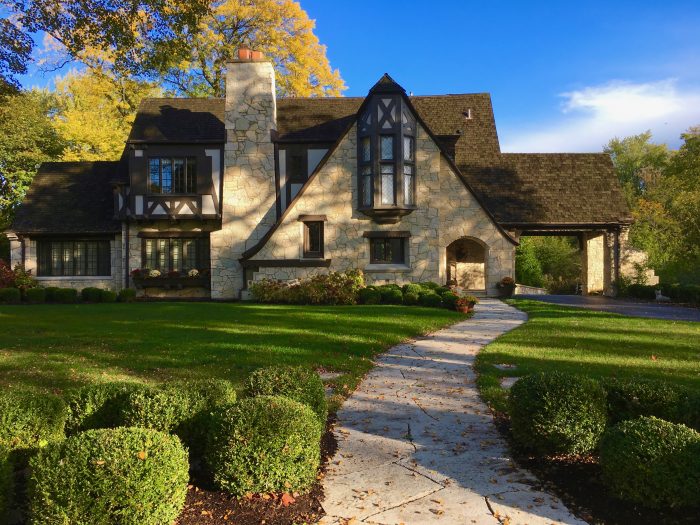 Zook's personal home and his office have now been moved and preserved at Katherine Legge Park in Hinsdale, Illinois. They have been placed near another residence he designed for the Legge family in 1927 that is now used for special events. The local historical society hopes to be able to restore more of his home and office in the future.
Zook's homes continue to live on and influence the architectural feel of Hinsdale and the western suburbs of Chicago. A recent renovation of one of his homes was feature in Luxe Magazine. His homes are all private residences so it's special to see photographs of the interiors of this home.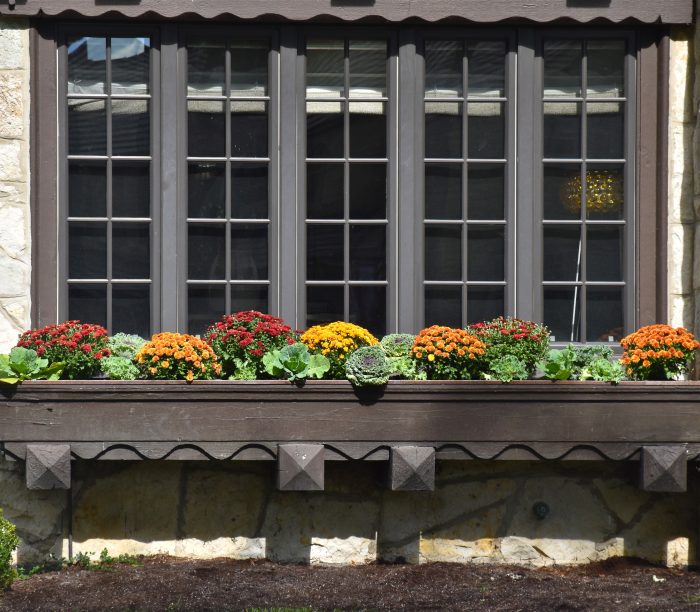 Zook's homes have a magical quality to them. They feel like storybook cottages come to life. Zook was as much an artist as he was an architect thus it's wonderful to see people treasure his work.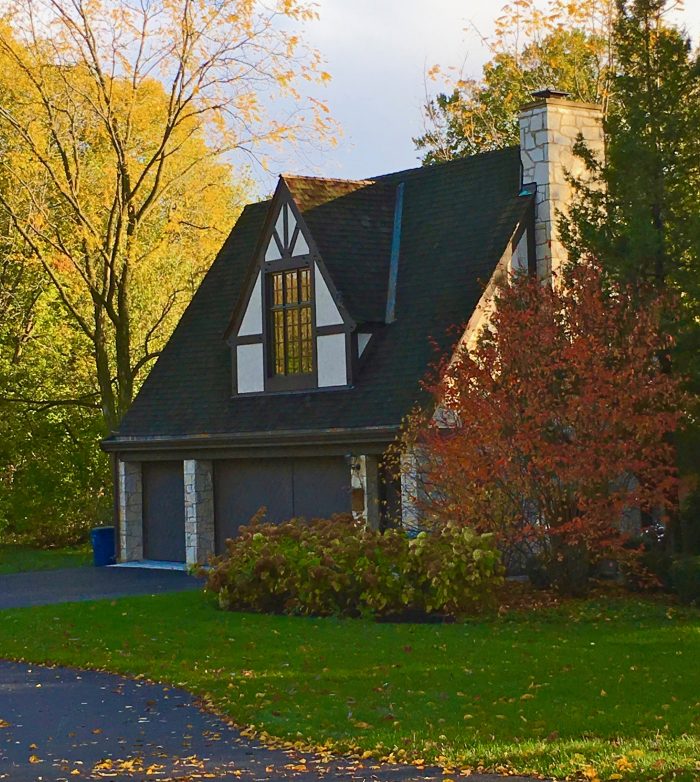 I love seeing Zook's homes set against the fall leaves and decorated for the season. So, I hope you enjoyed seeing some of the spellbinding work of Harold Zook. Like the spider's webs he studied his homes are uniquely beautiful, each spins their own fantastic tale in every detail he imagined.