If there is one dish that defines the beloved Tex-Mex cuisine from my hometown of Houston then it's El Tiempo's salsa verde or "green sauce" as Houstonians call it. This distinctive dip was created by restaurateur Ninfa Laurenzo. Laurenzo's tortillas, fajitas, salsas and queso dip are the ultimate comfort and party food of my childhood.
Laurenzo family is still keeping her legacy alive in their El Tiempo Cantinas. The Laurenzo family still serves Mama Ninfa's best recipes along with their own unique dishes. El Tiempo is the restaurant that I get most homesick for. Its salsa verde has a creamy avocado base with roasted green tomatillos. It's unbelievably delicious on chips or tacos. It's like guacamole extraordinaire.
The Houston Chronicle reports that El Tiempo or Ninfa's green sauce is one of their  most requested recipes. Over the years they have released several different versions, but none of the ones that I tried quite got it right. So desperate to get my green sauce fix and unable to travel home this summer, I decided to make my own. After working my way through all the various ingredients and versions, I finally created a recipe that captures all the magic of this amazing salsa verde.
El Tiempo Salsa Verde or Green Sauce -makes 6 cups
8 to 10 tomatillos (1 pound), husks peeled
1 poblano pepper
2 garlic cloves, peeled
2 tablespoons fresh lime juice (1 large lime)
2 large Haas avocados, halved, peeled and pitted
1 cup sour cream
1/4 cup cream cheese
3 tablespoons fresh cilantro sprigs
2 teaspoons kosher salt
Preheat the oven broiler.
Meanwhile peel the husks off the tomatillos and rinse them in water and dry them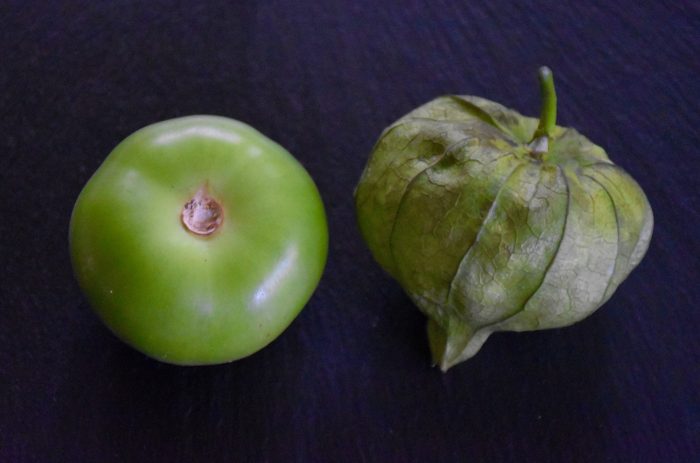 Place the tomatillos, poblano pepper and garlic cloves on a sheet pan and roast them on the second highest oven rack until the skin is charred on all sides. After the skin begins to char on one side (about 4 to 5 minutes) flip them over to finish.
Take your tomatillos and poblano pepper out. Then you want to sweat them so they are easy to peel. You can do this by putting them in a bowl and covering it with plastic wrap or  placing them in a plastic or paper bag and sealing it to trap the steam in. After five minutes they will be ready to peel.
Remove the stem and seeds from the poblano pepper. Place the peeled tomatillos and poblano pepper in a food processor and pulse until they are chopped like a chunky salsa. Add in the lime juice, avocado halves, sour cream, cream cheese, cilantro and salt. Blend the salsa until it is smooth and creamy.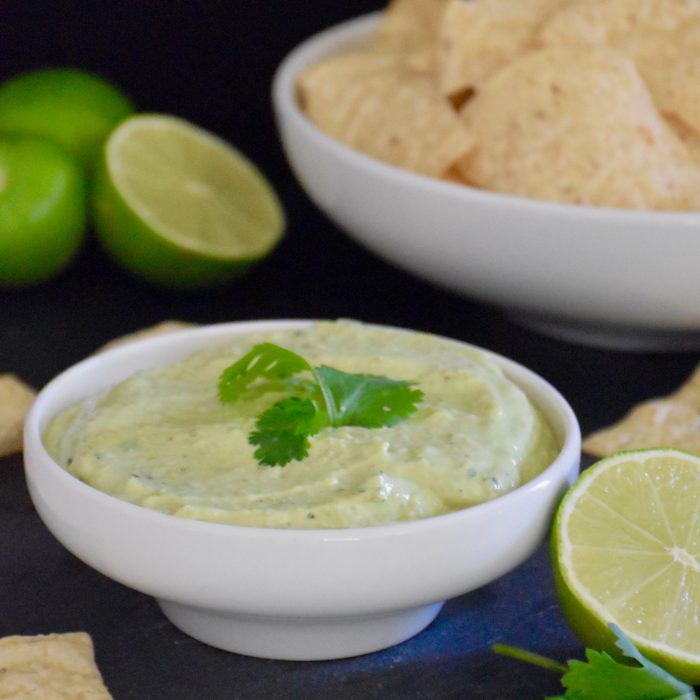 If you are not serving it immediately then cover the top surface with plastic wrap to keep the air out and refrigerate it. It will keep up to two days in the fridge.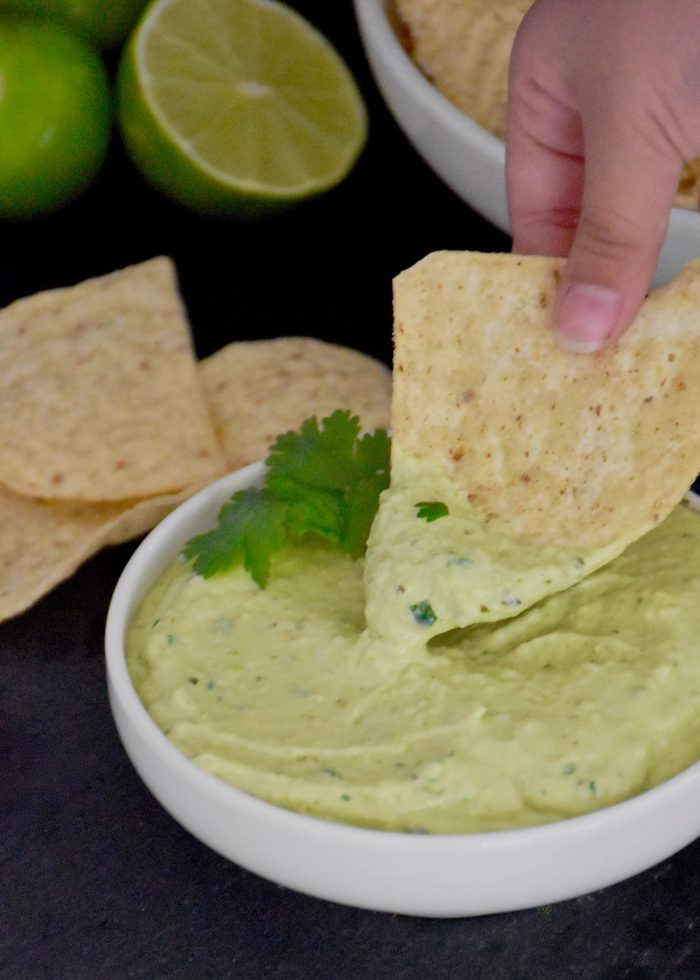 There are few things that make me happier than eating green sauce and tortilla chips. If you are looking for something delicious to make this holiday weekend then you need to try this avocado tomatillo salsa. El Tiempo's green sauce is summer party food at its best.
Looking for other salsas and dip recipes then try Maison McCauley's Mango SalsaOr try this caramelized onion dip which is great with burgers or anything on the grill.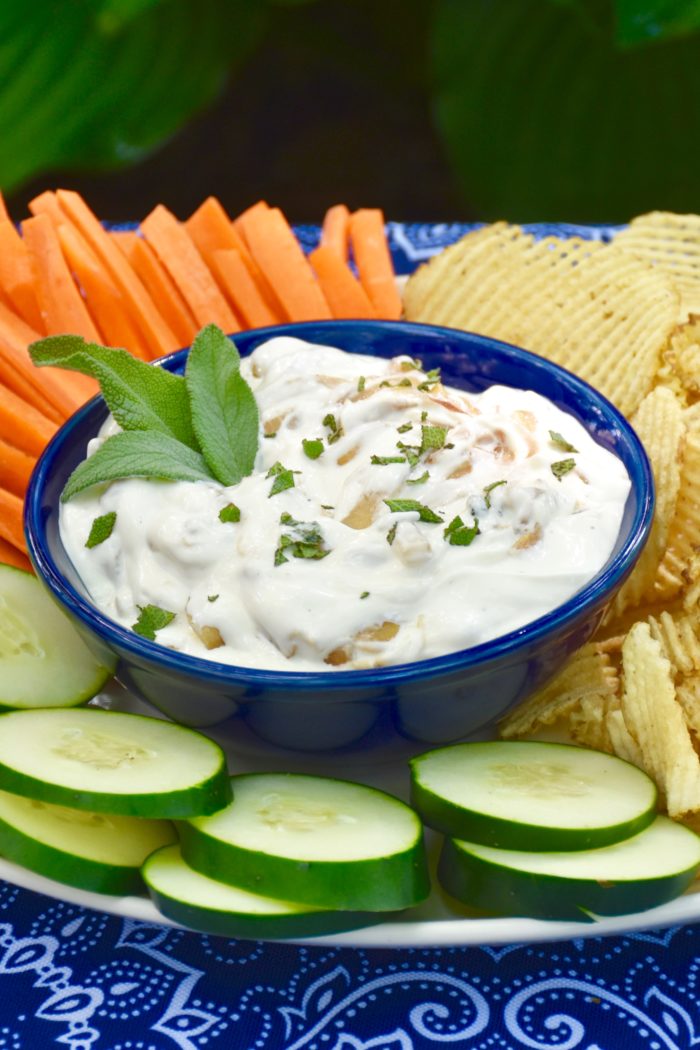 Wishing you all a happy and safe Fourth of July!