I am always looking for delicious and simple recipes that make getting dinner on the table a snap. These New Orleans Shrimp Rolls take about 15 minutes to make which makes them perfect for nights were you need something easy. The garlic French bread and remoulade sauce add layers of flavor that make these sandwiches mouthwateringly good.
New Orleans Shrimp Rolls -serves 4
This recipe can easily be doubled to serve more by cooking two batches of shrimp.
4 (6 inch) pieces of good quality French baguette
2 tablespoons unsalted butter
1/2 teaspoon garlic powder
1/8 teaspoon kosher salt
20 medium sized fresh shrimp, shells removed and deveined
1/4 teaspoon kosher salt
1/4 teaspoon paprika
1/8 teaspoon pepper
1 teaspoon chopped parsley
zest of one lemon
2 tablespoons olive oil
1 tablespoon lemon juice (half a lemon)
2 cups shredded iceberg lettuce
Remoulade Sauce
1/3 cup mayonnaise
1 teaspoon horseradish
2 teaspoons dijon mustard
1/8 teaspoon cayenne pepper
1/8 teaspoon paprika
1 teaspoon lemon juice
2 green onions, sliced thinly
1 teaspoon parsley, chopped
First prepare the remoulade sauce. In a small bowl or glass measuring cup mix together the mayonnaise, horseradish, mustard, cayenne pepper, paprika, lemon juice, green onion and parsley.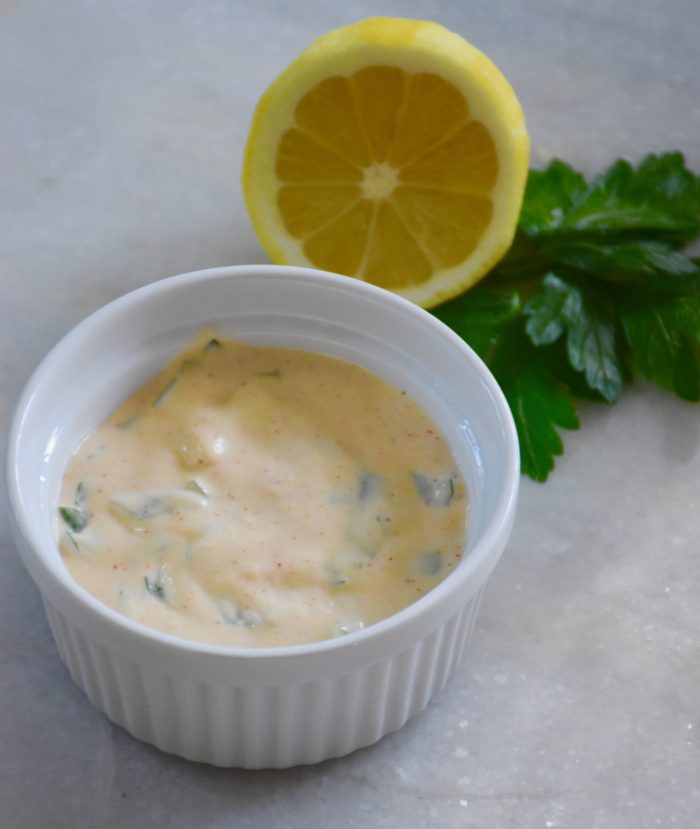 Next, get your garlic bread baguette prepared. Using a serrated knife cut a shallow V-shaped wedge out of the top of each baguette piece to make room for your shrimp. This top cut will make it easier to fill and hold the sandwich. Melt two tablespoons of butter and stir in 1/2 teaspoon of garlic powder and 1/8 teaspoon kosher salt. Brush the cut insides of your bread with the garlic butter. Toast the bread in a toasted oven or briefly toast them on a sheet pan under a broiler.
Finally prepare and cook the shrimp. Lay your shrimp out on a plate and sprinkle them with with the salt, paprika, pepper, parsley and lemon zest. Then heat a medium sized skillet and add the olive oil. When the oil is hot add the shrimp. Cook for about 2 to 3 minutes a side until they turn a reddish pink on each side. Finish them by squeezing lemon juice on top of the shrimp.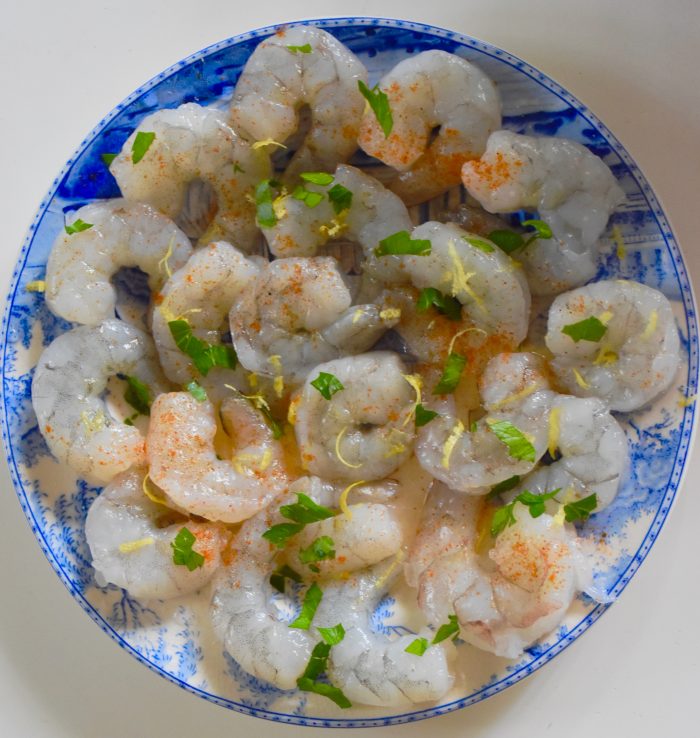 To assemble your shrimp rolls spread about a tablespoon of sauce on the roll. Add the shrimp then drizzle with additional remoulade sauce to taste. Then add shredded lettuce on top.
I like to serve mine with salt and vinegar chips or Terra vegetable chips for a quick side.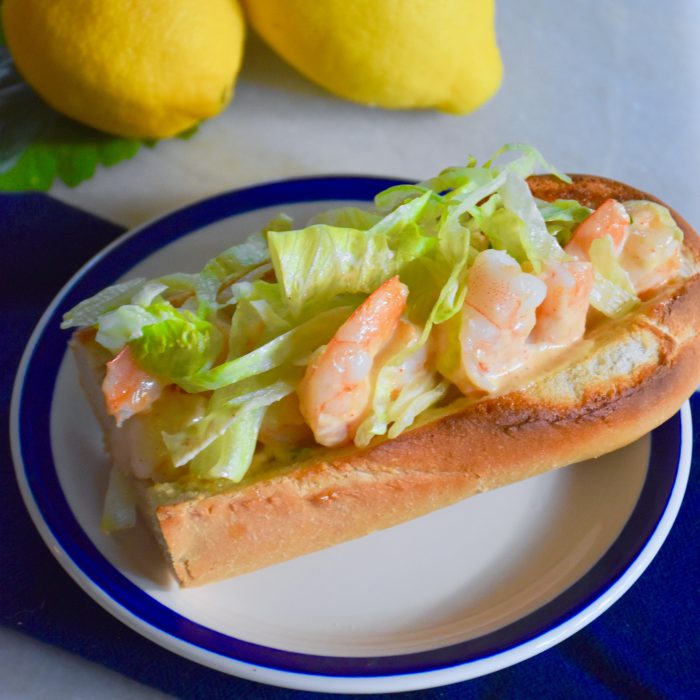 The tangy remoulade sauce makes this sandwich so delicious. Traveling great distances is a little harder these days, so for now our kitchen is taking us places. This New Orleans shrimp roll will make you feel like you are out at a cafe or celebrated sandwich shop savoring the flavors of the Big Easy. Where has cooking taken you lately?