It's not easy being green

Having to spend each day the color of the leaves…

It seems you blend in with so many ordinary things

And people tend to pass you over cause you're not standing out like flashy sparkles in the water or stars in the sky …

[but] its beautiful and I think it's what I want to be.

Kermit the Frog
So Kermit the Frog wasn't singing about vegetables, but let's face it certain vegetables can get a bad reputation at the dinner table because they are green. As a mom and cook I try to serve well-balanced meals for dinner and usually that means I am going to serve one green vegetable. I want my girls to grow up eating and developing a taste for vegetables, but some nights I am more successful than others. When it comes to vegetable sides one of my absolute all time favorites is roasted asparagus. Pair it with parmesan cheese and you have a delicious green vegetable that will keep your family from singing the blues.
Roasted Aspragus
1 Bunch of Asparagus (for this recipe I use the asparagus with thinner stalks)
2 Tablespoons of Chopped Shallot or If I Don't Have a Shallot Then I Use 1/4 Teaspoon of Garlic Powder
2 Tablespoons of Olive Oil
1/2 Teaspoon of Kosher Salt
1/8 Teaspoon Ground Pepper
2 Tablespoons Grated Parmigiano Reggiano Cheese (Go with a better cheese here because it will make a big difference)
Preheat your oven to 400 degrees
First, rinse and dry your asparagus. Then cut it into thirds discarding the bottom third because it isn't as tender and delicious to eat.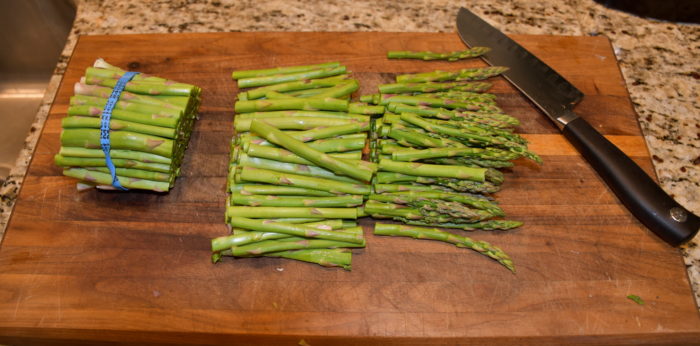 Next place the top two thirds of asparagus in a bowl and drizzle in the olive oil and mix in the shallots, salt and pepper.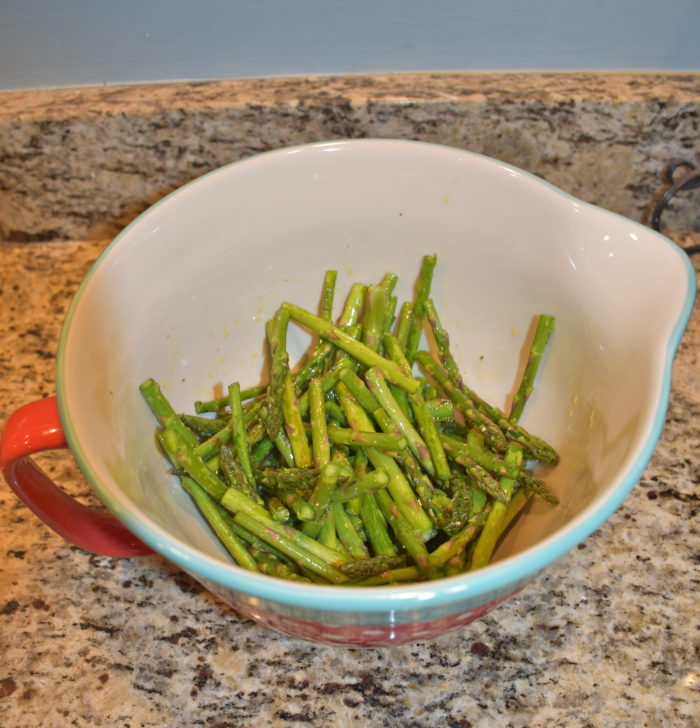 Then place the asparagus on a baking sheet. I like to line my pan with aluminum foil to make clean up easier.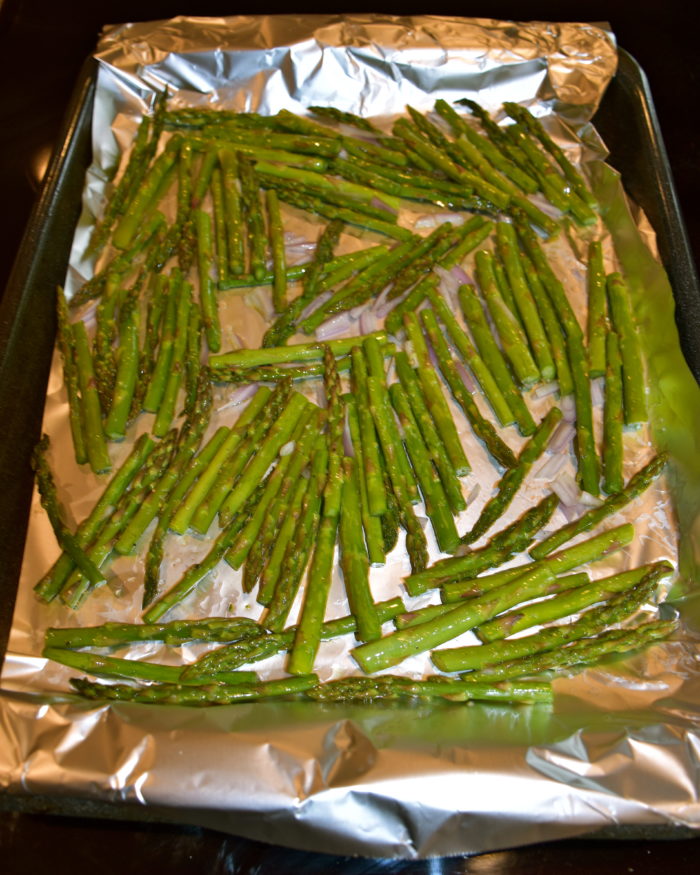 Roast the asparagus for 8 minutes then take the pan out and sprinkle on the Parmesan Cheese. Put the pan back in the oven for an additional two minutes till the cheese is melted and crispy.
I love this dish because its easy to make and asparagus' light flavor pairs well with many dishes. Green asparagus is as Kermit would say a "beautiful thing."