Spring is nature's way of saying 'Let's party!'
Robin Williams
Every fall I dream, plan and plant for this moment. I wait with anticipation as the winter snow and ice arrive and then as if by magic a warms breeze blows in and suddenly spring arrives. The sunshine and longer light filled days usher in a blossom filled garden party.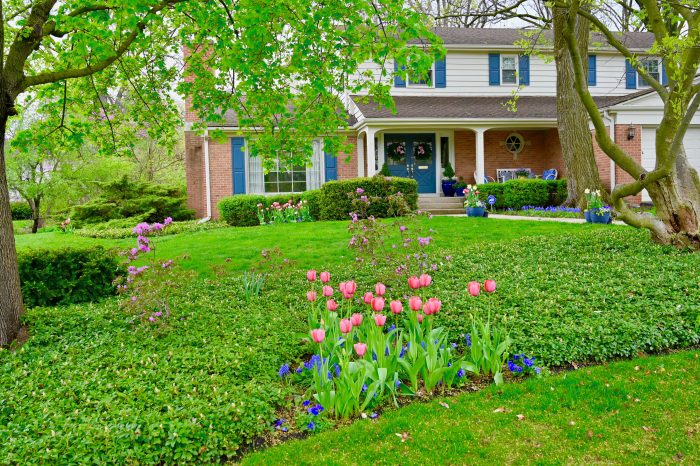 One Chicago spring blossom party was all it took. Suddenly I was smitten with tulips. I had to find a way to create my own spectacular tulip garden.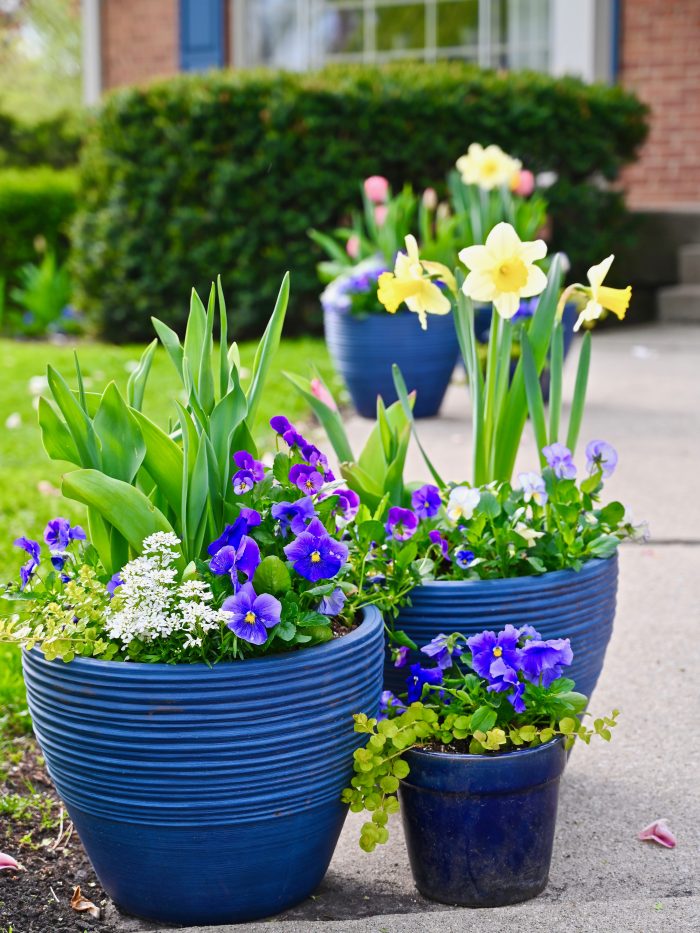 When I began four years ago I planted 150 bulbs, mostly muscari and tulips. However, what I found was 150 bulbs was simply not enough. The tulips were so gorgeous that I began gardening. I wanted to create more beautiful moments and places. The only problem with becoming a gardener is the temptation to grow more and more every year. I love the thrill of creating something beautiful.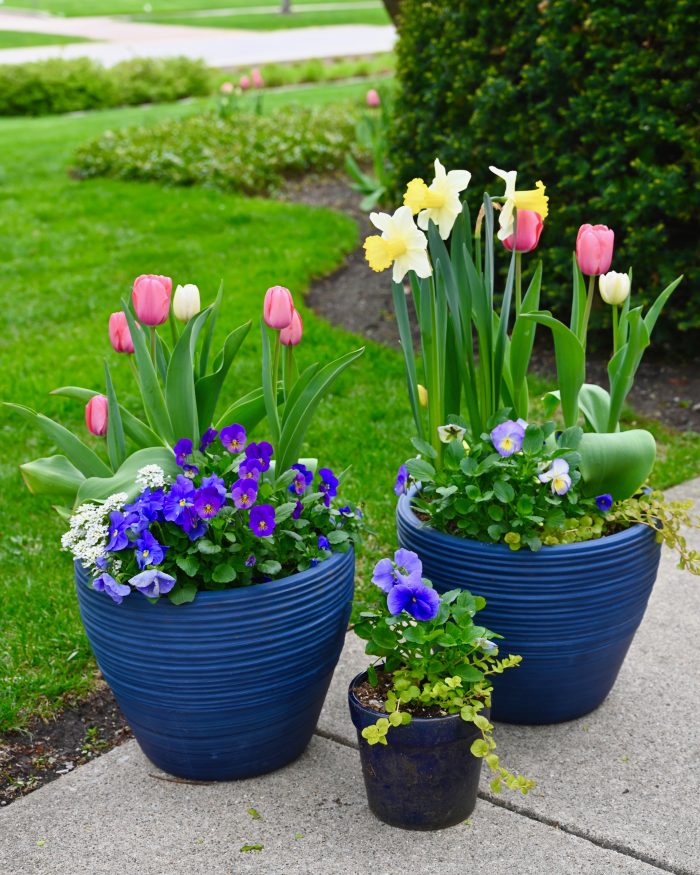 Each year I choose a different pallet and mix of colors. It makes spring exciting  because I wait in wonder as the buds begin to open and the blooms unfold.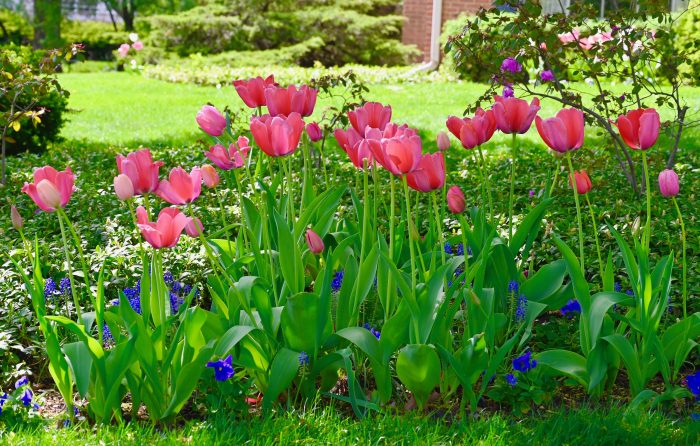 This year in order to keep the tulip party going I planted a greater mix of early and late season tulips. My front flowerbed above had pink tulips and Ma Bell daffodils and as the pink flowers and daffodils began to fade the white clearwater tulips began to shine.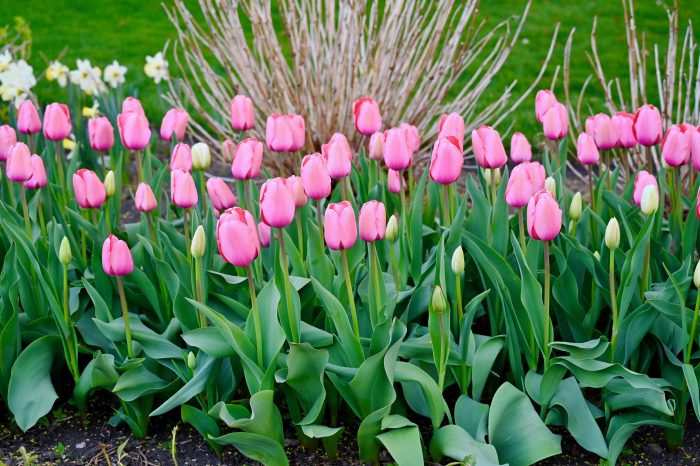 My favorite place to spend time each spring is my back patio. It's my secret garden of sorts. The place that few people see. I plant it because it gives me such joy. This time of year we spend as much time as we can out here.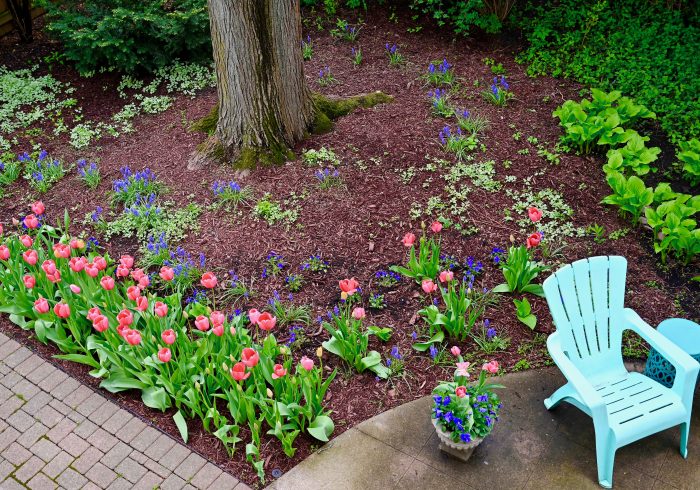 I planted more pink impression tulips here as well, but I mixed them with an equal number of a late blooming French Rose tulip mix.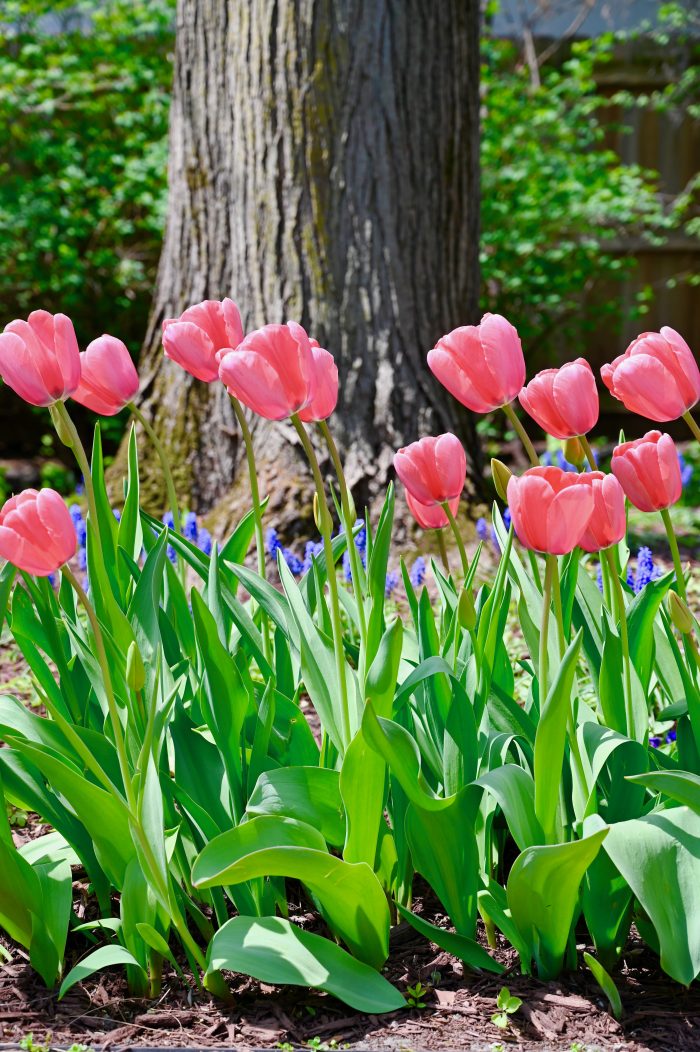 As I was making a cup tea this weekend I looked out the window and saw an iridescent humming bird flit about. It was so tiny that it seems to disappear as it danced from to flower to flower.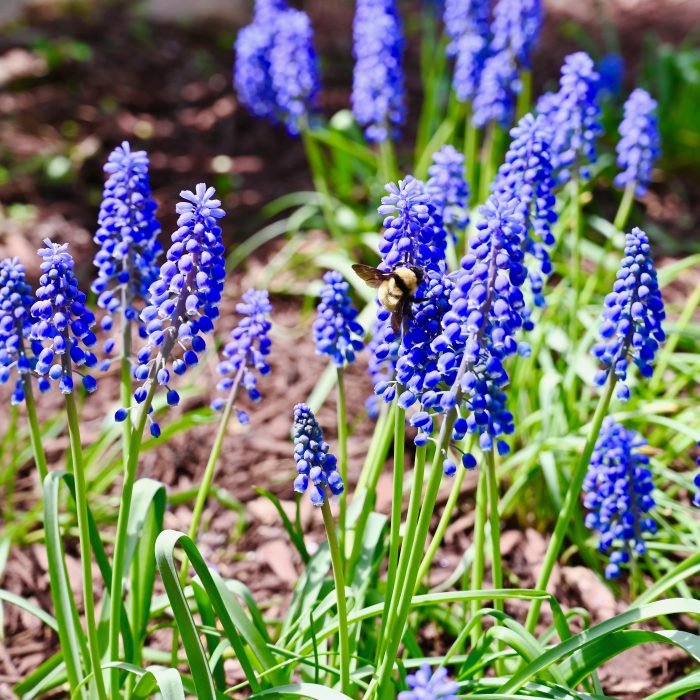 The muscari I planted have thrived under the trees. Their bright blue blossoms are one of my favorites. The bees have come to visit too. I love to sit and listen to the sounds of spring. The wind rustling the leaves and the birds chirping and singing a happy song.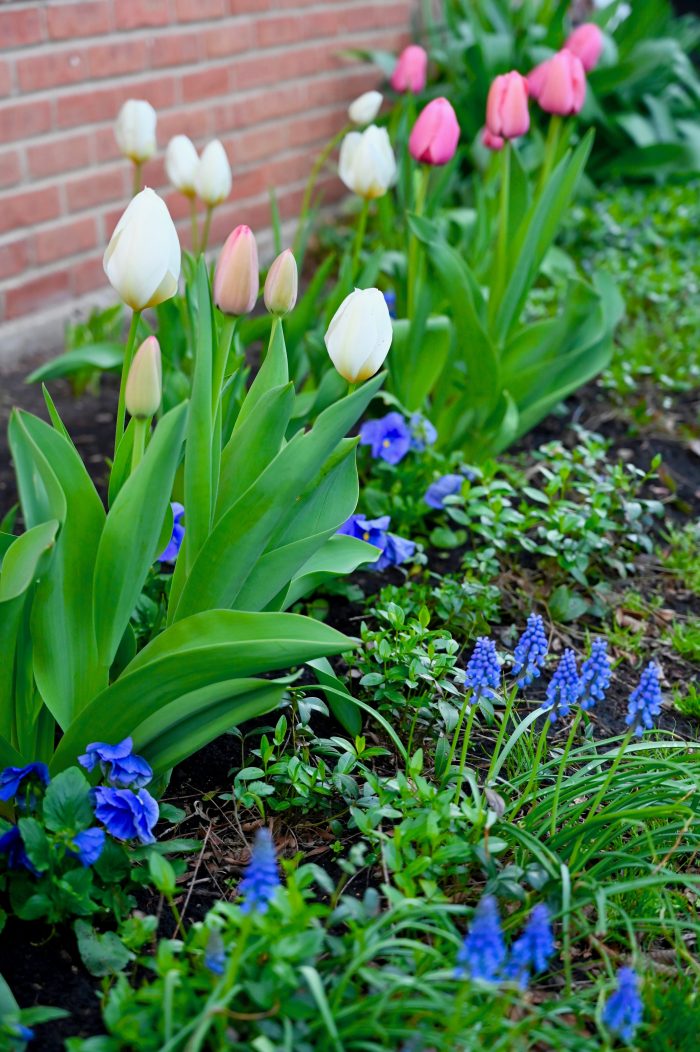 Another flowerbed in my backyard has a mix of early and late season tulips. First came the pink and white tulips and next a colorful blend of apricot, orange and rose.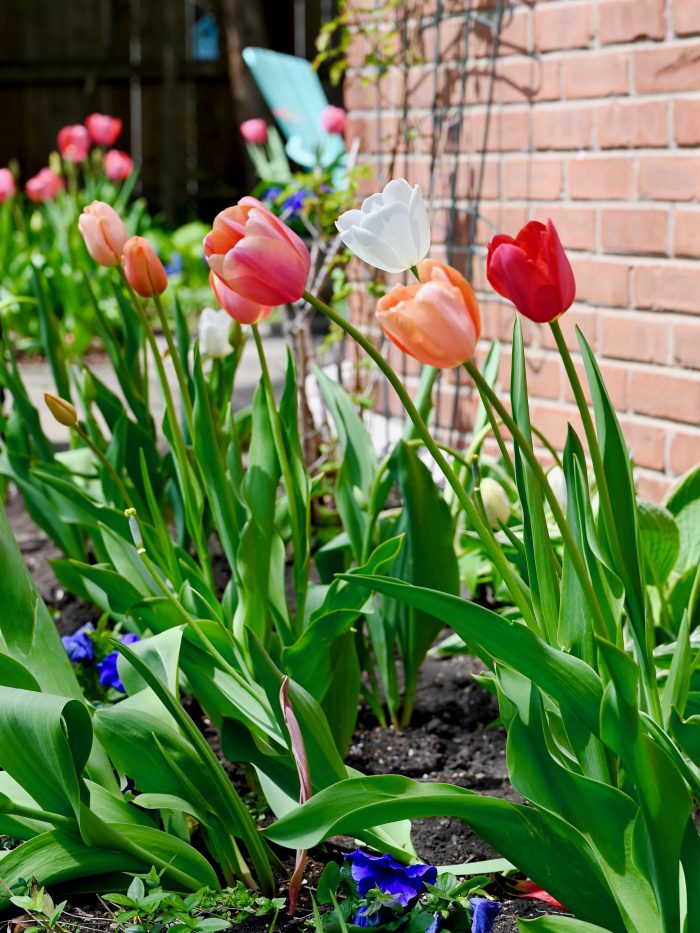 The pink tulips have been cut back now, but the spring blooms continue with this second layer of late spring color.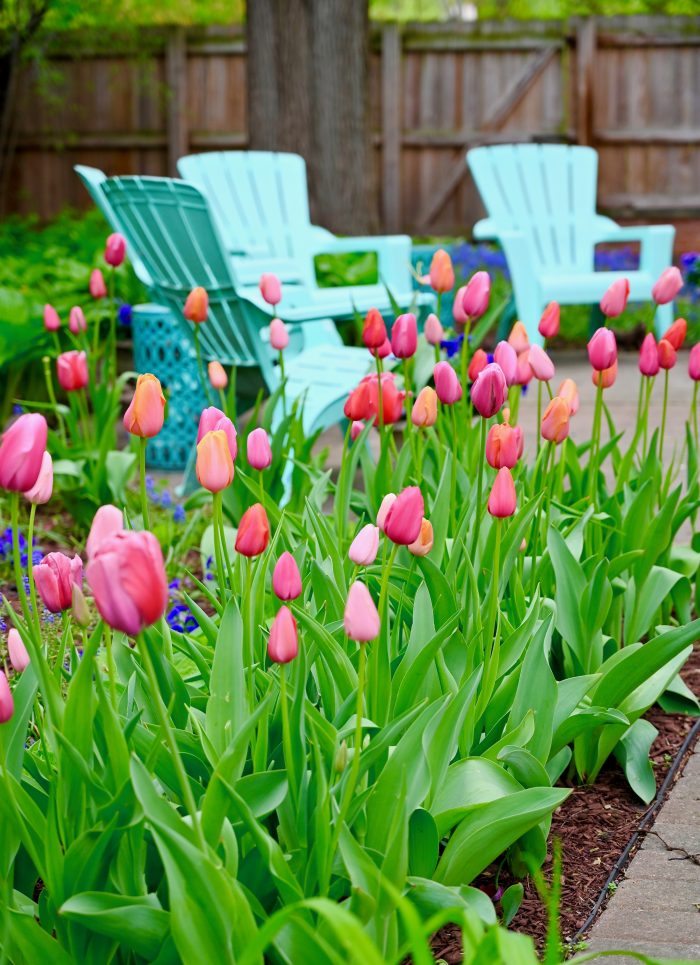 Gardening this time of year feels like painting with a touch of the divine. The colors and blossoms have me loving every moment of this spring tulip party.