"We delight in the beauty of the butterfly, but rarely admit the changes it has gone through to achieve that beauty."
Maya Angelou
Every morning I would stop as I took my daughters to school and wonder what a small weed covered flowerbed could become with a little love. Years ago, there had been a majestic blue spruce tree there, but the old tree became sick and needed to be cut down. Nothing had been planted in its place so that's when the weeds crept in.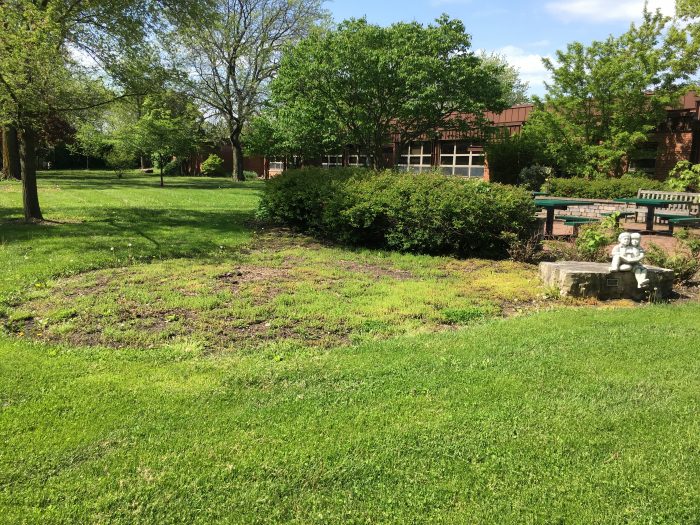 Then last year in what remains the craziest school year ever, the PTO decided it would create a new garden and grounds committee. They asked if I would be interested in taking the position. I said yes because I thought it would be a great opportunity to volunteer at the school.
Suddenly as the pandemic hit, the school was using its front lawn more than ever. Classes were meeting and playing out front since the playground was temporarily off limits. So, when the principal was interested in getting a new tree, I began to dream a little bigger. What about a new tree and … a butterfly garden?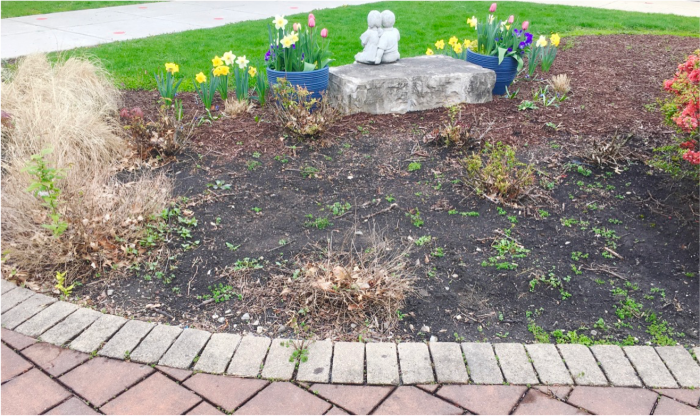 I wanted to plant something that created an experience. A chance for children to connect to nature. I decided to take a little inspiration from the Chicago Botanical Gardens as I began to make detailed butterfly garden plans.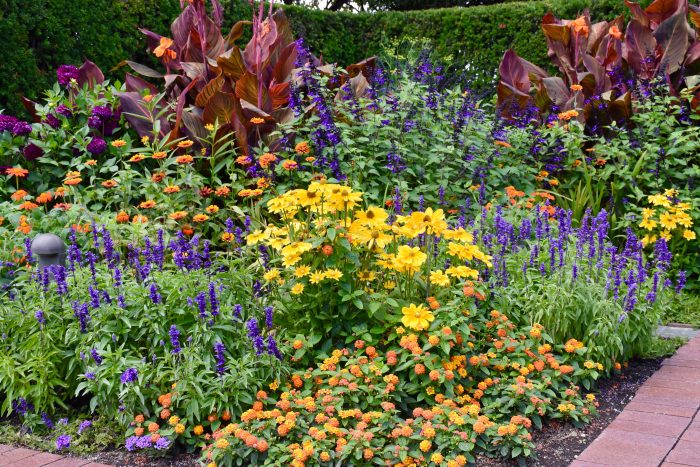 Then a wonderful group of PTO volunteers helped me prepare the flower beds and make the new butterfly garden a reality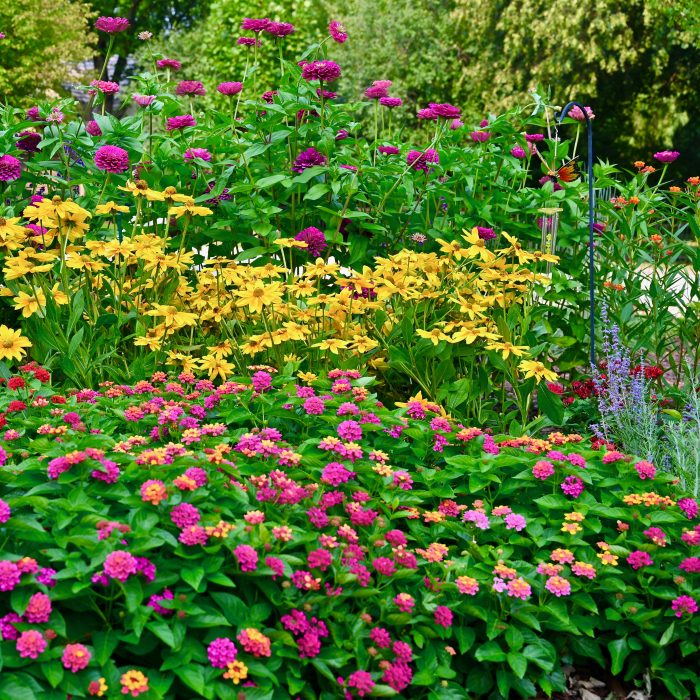 We planted a new Sun Valley Red Maple tree and filled the garden with butterfly friendly flowers. Now neighbors stop on walks to enjoy the flowers. It has been wonderful to see all the butterflies, hummingbirds and goldfinches that have come to visit. The P.E coach was kind enough to stop me the other day to let me know how happy it makes him "to see the school campus looking so good."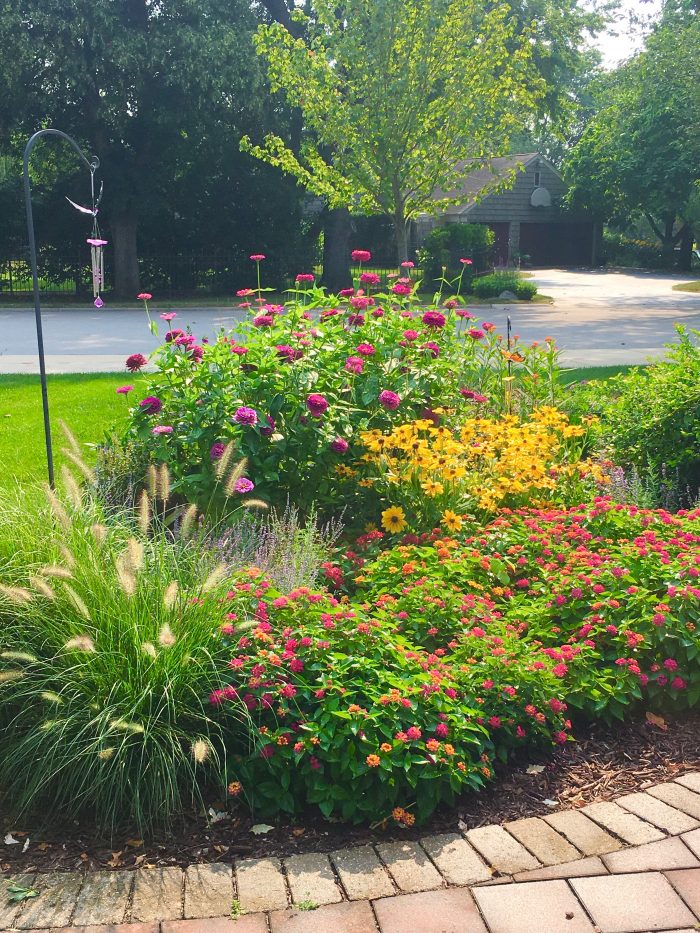 Have you ever wanted to plant your own butterfly garden? I have gotten lots of questions about the flowers I used to create the school garden so I thought I would share some of my favorite butterfly garden plants.
My favorite butterfly garden plants:
1. Lantana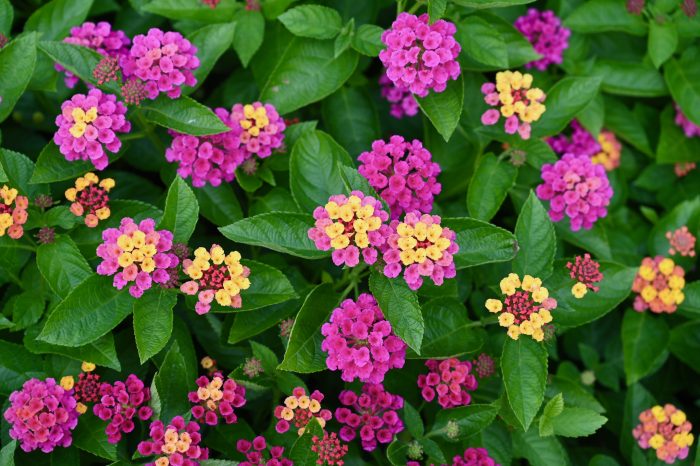 A full sun and heat loving annual that adds color and continuous blooms. They come in lots of color varieties from cherry red and pink, to coral, orange and yellow. They don't require deadheading and they are heat and drought tolerant.
2. Rudbeckia and Sage

Prairie sun rudbeckias add height and a cheerful daisy like yellow blooms. They are perennials that will come back each spring and the butterflies love them.
Another great perennial is sage. I love the contrast of the purple sage against they yellow and fuchsia flowers.
3. Pentas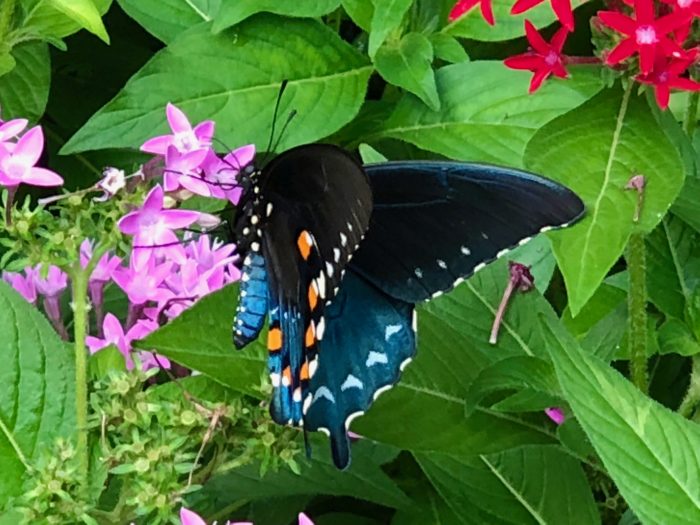 Pentas are great at attracting butterflies and pollinators. They are an annuals in the Midwest but can be a perennial in warm tropical areas. The large star flowers grow in clusters that are easy for butterflies to land on. They come in pink, red, white and purple.
4. Zinnias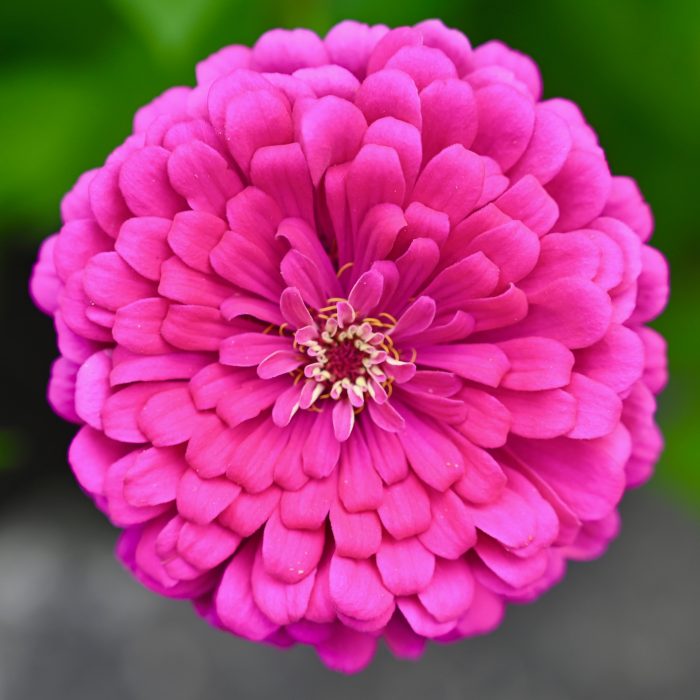 My favorite flowers for attracting butterflies and hummingbirds are zinnias. They are  butterfly magnets. In the school garden I planted tall pink and purple double zinnias that I grew from seed. Butterflies and birds adore these large zinnia flowers. If you cut the spent blooms they will continue to bloom well into the fall. If you get lots of rain, zinnias can be prone to leaf spot and powder mildew. Keep a look out for any spots on the leaves. I use a neem oil spray on the leaves only, so I don't hurt the butterflies.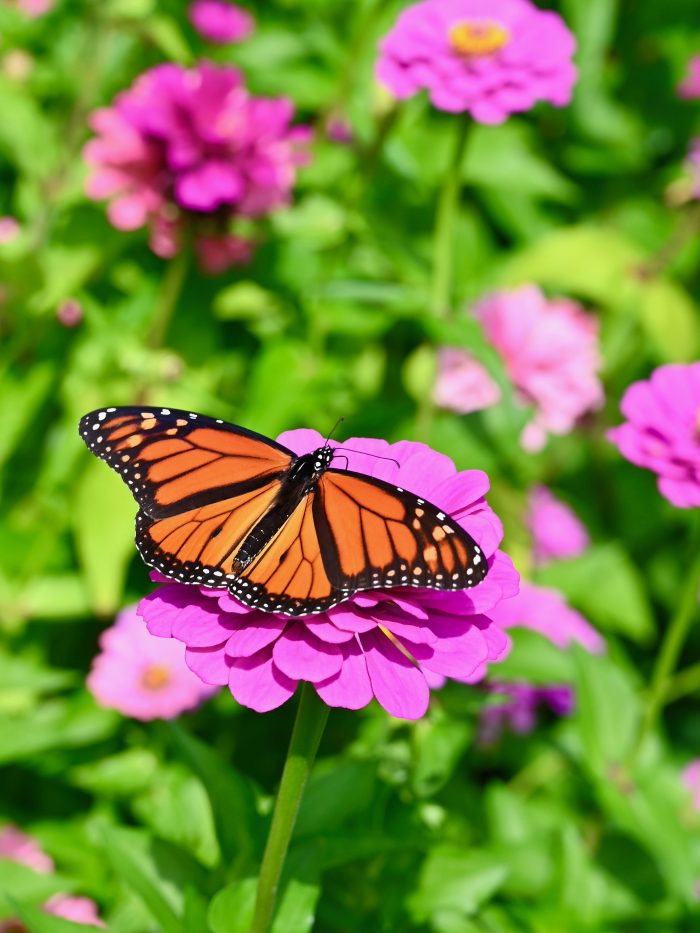 5. Butterfly and Milk Weed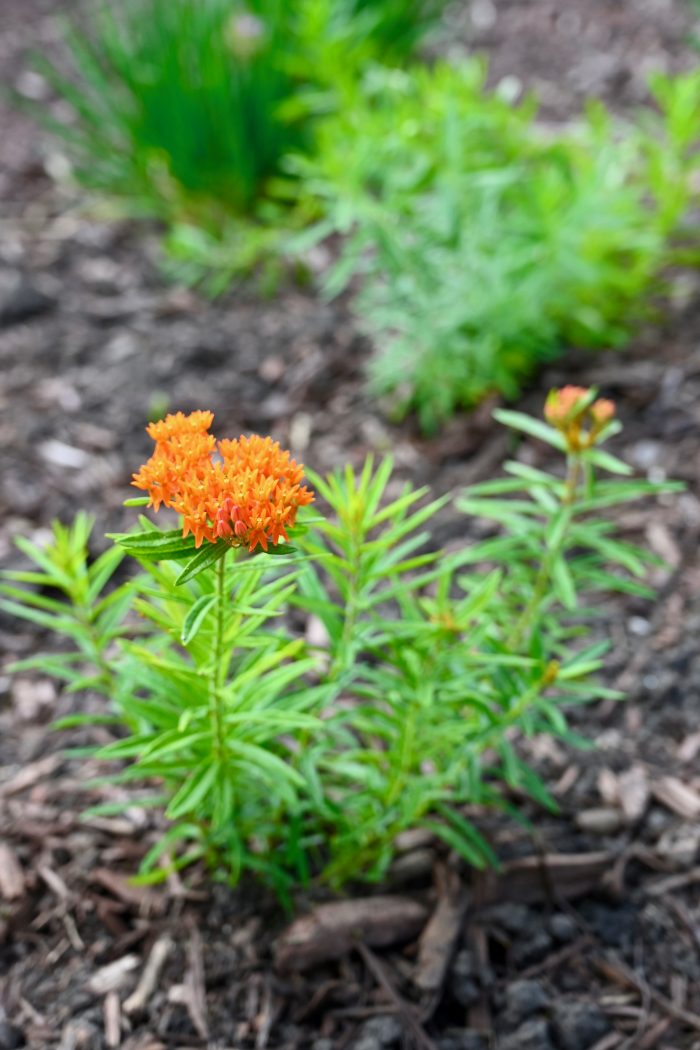 Around the the maple tree I planted butterfly weed and milkweed plants. They are perennials and important flowers for butterflies. Milkweed plants are the only food that Monarch butterfly larvae can eat so I wanted to make sure that I included them in the garden.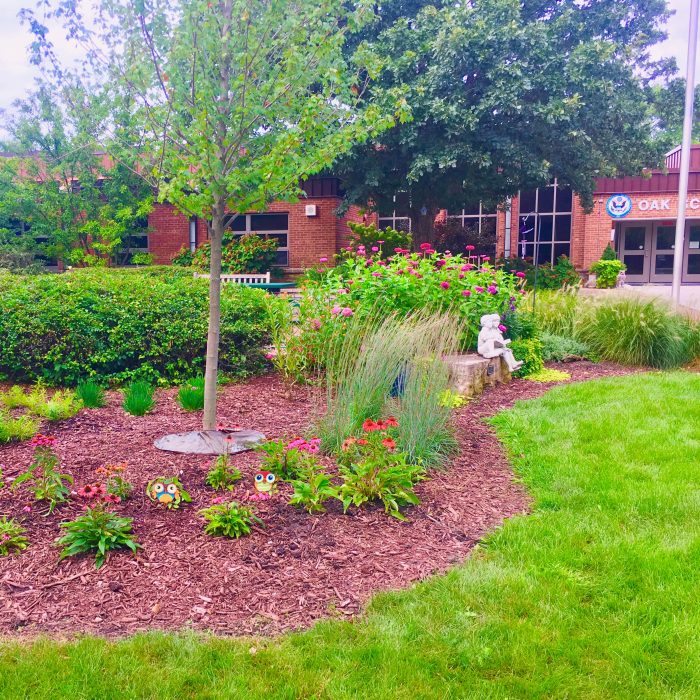 I also rounded out the front of the flowerbed with some coneflowers and blue heaven grass. They are both perennials that should provide lasting color and interest into the fall.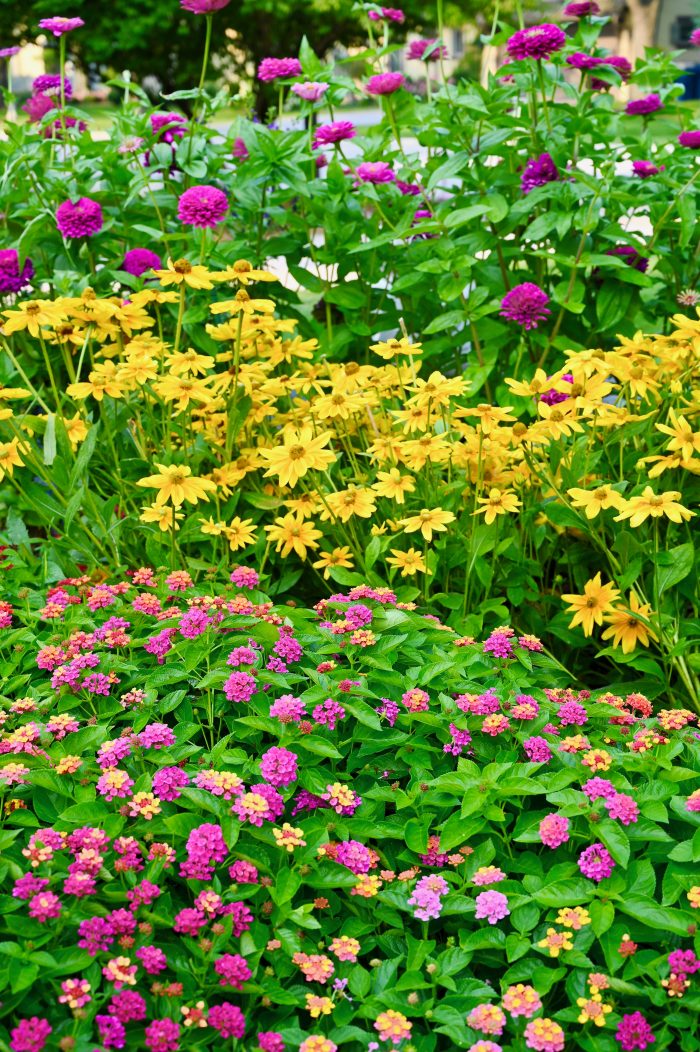 Now every time I take my daughters' to school I look at the front flower bed and I smile. I love looking for butterflies and seeing how their beauty has brought happiness to everyone around them. The pandemic has created so many hard challenges for schools and families. This small garden project has exceeded all my hopes because it has sparked so much joy in the school community. Perhaps I underestimated how much we all need to look for butterflies and the good that can come from seasons of hardship and change.