Ah, the joy of summer and the gift of a moment with nothing to do. It's been an unusually rainy summer. When storm clouds had my six-year-old beginning a familiar refrain of "I'm bored" I suggested we find a way to bake up a little fun. We had some fresh berries in the fridge so I turned on the oven and set out to teach her to make something new. I pulled out an old copy of the Silver Palate cookbook and when I couldn't exactly what I wanted we improvised and created our own berry shortcake muffins. A cross between a muffin and a biscuit that had us all smiling as we watched them bake and took a taste.
Berry Shortcake Muffins -makes 1 dozen
2 cups summer berries (raspberries, blueberries, strawberries or blackberries)
2 cups cake flour plus 1 tablespoon
1 cup sugar
1/2 teaspoon salt
1 tablespoon baking powder
1 cup buttermilk
2 eggs
1 stick (8 tablespoons) melted butter
1 teaspoon lemon zest
Decorating sugar, for sprinkling on top of muffins
Preheat the oven to 350 degrees.
First wash and dry your berries well. You can create a mix of your favorite berries. If using strawberries cut them into small pieces. Then in a medium sized bowl mix the berries with 1 tablespoon of flour to coat them.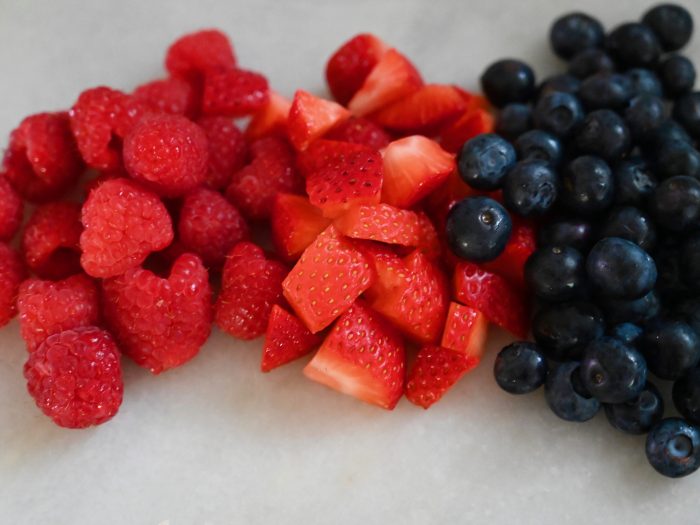 Next in a large bowl mix together all of the dry ingredients- flour, sugar, salt and baking powder.
Make a well in the center of the dry ingredients and pour in the buttermilk, eggs and melted butter. Mix until well incorporated, being careful not to over mix it. Then gently fold in the lemon zest and berries.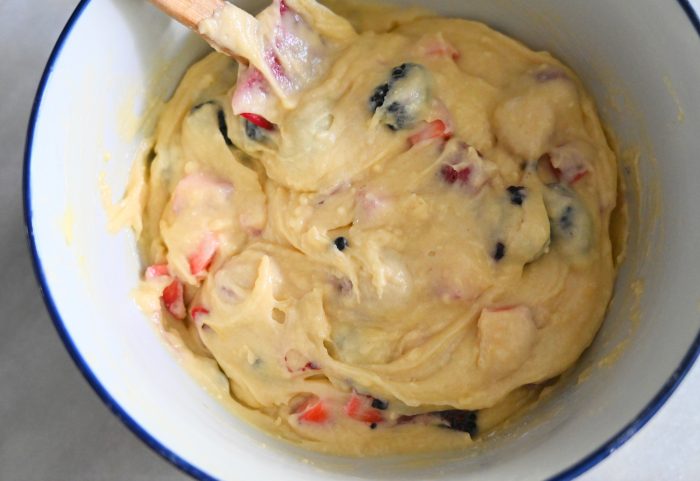 Evenly spoon or scoop the batter into 12 standard sized muffin tins with cupcake liners. Then sprinkle the tops with decorating sugar.
Bake at 350 degrees for 20 to 23 minutes until the muffins are golden brown on top.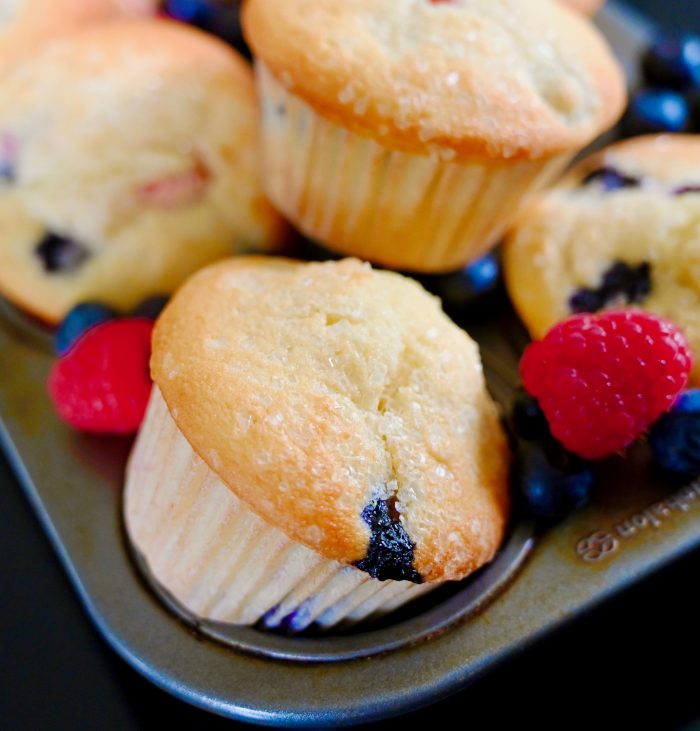 Berry shortcake muffins an easy mix and bake recipe. The perfect thing to make when you just want to get in the kitchen and bake something together. A sweet treat to brighten any rainy day.