I had a big birthday this week. Although I may have been on what felt like "plan G" for birthday party plans. I wasn't about to let the COVID 19 quarantine, days of rain and flash flood warnings stand in the way of celebrating. My husband had to pick up an extra ICU shift at the hospital so I had my girls up early and working on their home schooling assignments hoping that we could finish a bit earlier. I got the cake baked and I was working on icing it. I was feeling like things were generally going well for the plan G birthday dinner until the dog disappeared from the backyard.
All the rain had washed a hole under our fence. Suddenly our dog decided to take out on an adventure. I dropped everything, grabbed his leash, a bag of treats and a jar of peanut butter. I spotted him in on the far edge of the yard behind us. However when my daughters and I got close he dashed. When I called his name he gave me a look, as if there was no treat that could possibly be worth his new found freedom. Then he made a mad dash across the street and the chase was on.
It was like the scene from Ferris Buller's Day Off where he is running through peoples' backyards and over fences trying to make it home before his parents discovered that he was missing. I was racing over decks, back porches, rocks, and water features. Screaming "peanut butter" (his favorite treat) at the top of my lungs. I was whizzing by peoples back doors and windows. I lost the treat box along the way. Meanwhile I was trying to look back and make sure that my daughters who were trying to follow along were safe. "Look before you cross the street or better yet just stay there."
Finally I thought I had caught a break when I got him to run towards my oldest daughter. She put her hand on him and then screamed "EEEWWW!!! He's dirty!"  Then I watched in horror as her hand let go. "This is not the time to worry about being dirty" I shouted.
After another 10 minutes he finally got tired enough to think about stopping for some peanut butter and I got a good grip on his collar. My little white fur ball was wet and covered in mud, but he was safe. I got everyone cleaned off and the dog secured.
Then I looked over at the cake on the counter. I had left it out and now the strawberries and cream cake was melted strawberry goo. I for a second thought about just throwing the cake in the trash. But then I thought about that episode from The Great British Bake Off where the baker throws his melted ice cream cake in the bin and decided that the trash just wasn't the answer. I scraped off the icing  and found just enough fondant to cover the sides of the cake.  It may not be my prettiest cake ever, but it was delicious.
Then I set out to make seafood gumbo and just about then my husband made it home. He helped me make these champagne cocktails called French 75s however in honor of my birthday I am renaming them French 40s. A great cocktail for any party especially the ones the kind that feel like a frazzled plan G.
My husband put on some Zydeco music, to go along with our New Orleans styled meal and he began dancing with my girls. They were twirling across the dining room and beaming with joy. We all took turns dancing and we lingered at the table together. Savoring our gumbo and garlic bread. Sometimes the best moments are the ones you don't plan. In the end the evening was so wonderful that my youngest daughter now wants a dance party for her birthday too.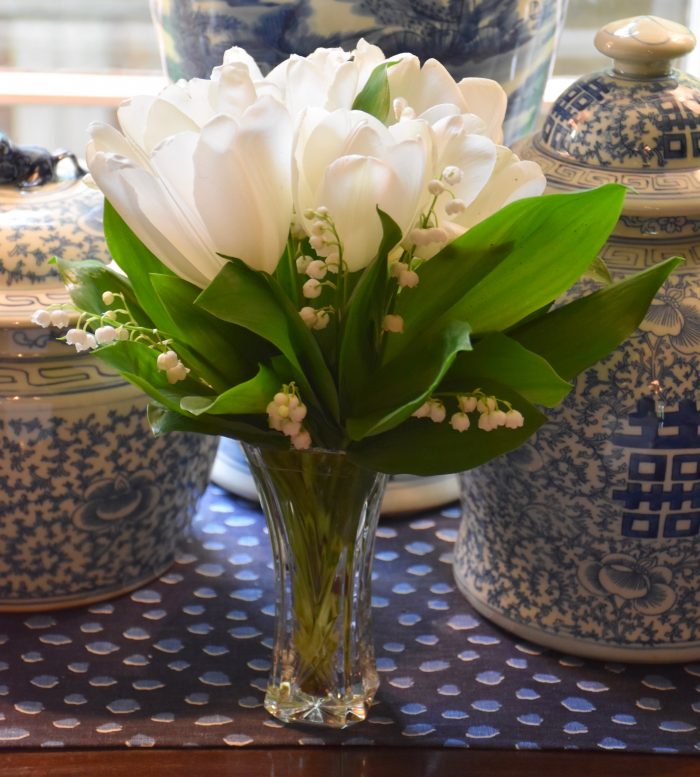 So this week I thought I would share the recipe for a French 40 a recipe I adapted from the Queen of New Orleans Miss Julia Reed.
French 40 Cocktail 
2 tablespoons plus 1 teaspoon Cognac
1 teaspoon freshly squeezed lemon juice
2 teaspoons lemon simple syrup (see recipe below)
1/4 cup plus 2 teaspoons champagne, chilled
lemon peel twists, for garnishing the glasses
Combine the cognac, lemon juice and simple syrup in a cocktail shaker filled with ice and shake. Strain into a Champagne glass and top with the champagne. Then garnish with a lemon peel twist.
Lemon Simple Syrup (makes 1 cup enough for several rounds of cocktails)
1 cup water
1 cup granulated sugar
2 inch piece of lemon peel
In a small saucepan over medium high heat bring your water to a simmer and then add your sugar and stir your sugar until it dissolves. Then add in your lemon peel to infuse it with a hint of lemon flavor. Cover and refrigerate the syrup. It will keep for up to two weeks in the fridge and makes a great base for other cocktails too.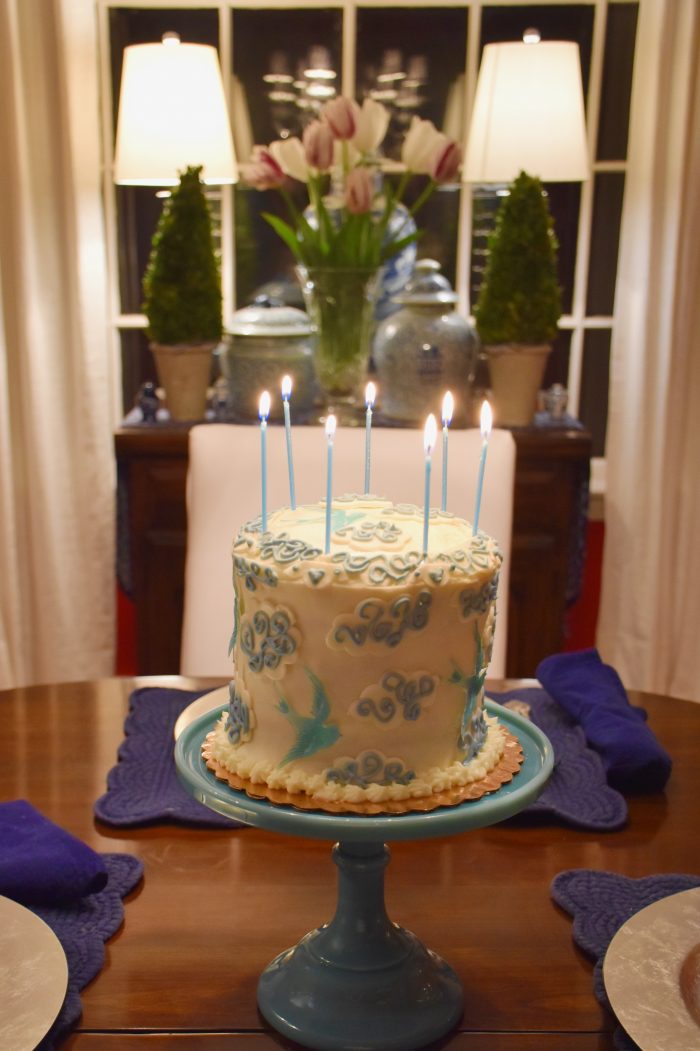 This was definitely a memorable birthday. One to toast and remember. So if you are looking for a festive cocktail or moment of fun in all this quarantine craziness then I highly recommend our French 40 cocktails.