Summer is coming and I am already seeing so many beautiful strawberries, blackberries and blueberries berries in the stores. This weekend I was talking with family about different berry salad recipes and all that berry talk had me thinking about creating a new berry recipe. My summer berry crisp has a crunchy oat topping with a sweet mixed berry filling. I love it because it's an easy dessert that comes together quicker than your traditional pie or tart. The mix of berries with just a hint of lemon creates a bright, sweet, and delicious bite.
Summer Berry Crisp- Serves 6
Crumble Topping
3/4 cup flour
1/2 cup light brown sugar
1 teaspoon cinnamon
1/4 teaspoon salt
8 tablespoons (1 stick) cold unsalted butter, cut in pieces
3/4 cup old fashioned rolled oats
Berry Filling
1 cup blackberries
1 cup raspberries
1 cup strawberries, halved or quartered if your berries are large
2 cups blueberries
Zest of 1 lemon
1 tablespoon lemon juice
1 tablespoon water
1/4 cup flour
1/4 cup sugar, but if your berries are not super sweet then up the sugar to 1/3 cup
Preheat your oven to 350 degrees
In a food processor pulse together your flour, brown sugar, cinnamon and salt. Next add in the butter pieces and pulse until you get pea sized crumbs of butter and flour. Alternatively, if you don't have a food processor you could also use a pastry blender or a fork to work the butter into the flour mixture.
Place your blended flour and butter mixture in a medium bowl and mix in your oats. Now set the crumble mixture aside while you prepare your berry filling.
In a medium sized bowl mix together the zest, lemon juice, water, sugar and flour. Then add in your berries and carefully stir to coat them with the lemon sugar mixture.
Spray an 8×8 inch baking pan with cooking spray. Next, pour your berries in the base of your pan and spread them evenly.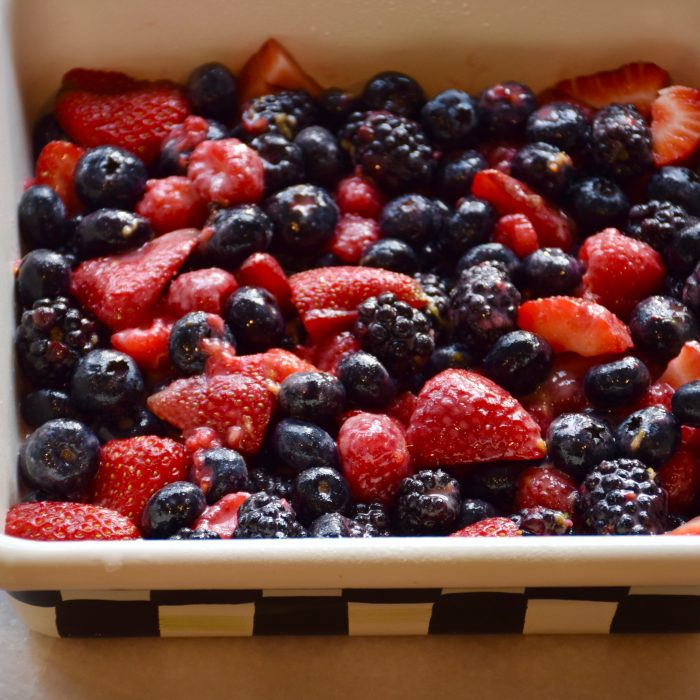 Finally, take your crumble topping and sprinkle it evenly over the berries.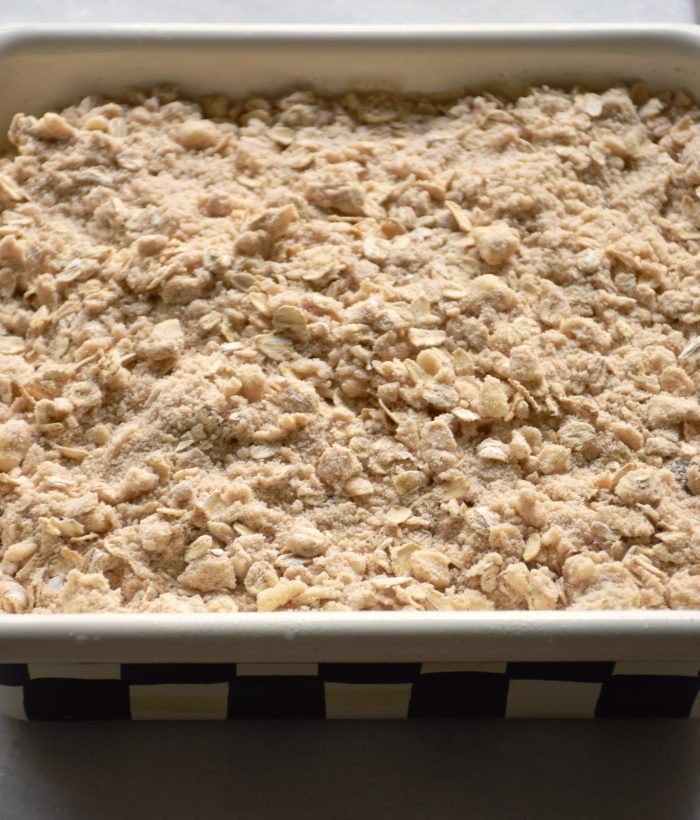 Bake for 40 minutes until golden and bubbly. Serve your summer berry crisp warm with a scoop of vanilla ice cream.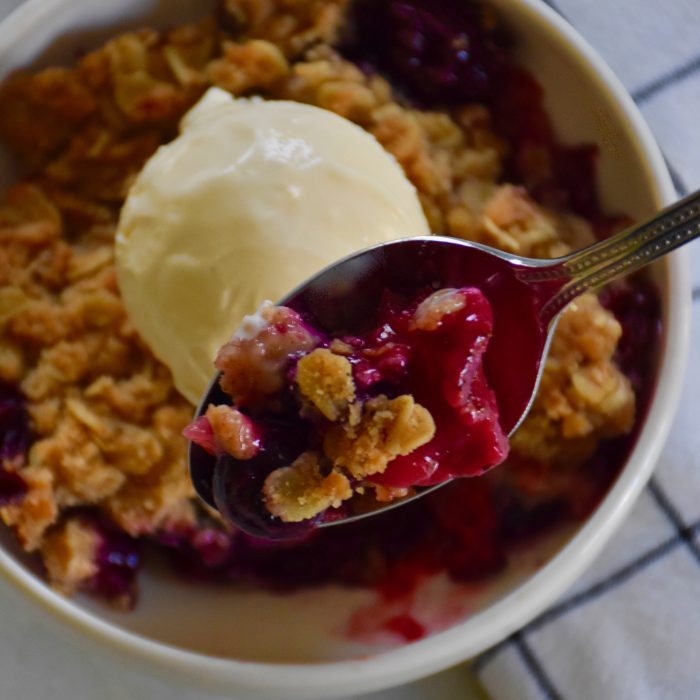 Warm berry crisp a sweet crunchy bite that only gets better with a scoop of ice cream. So if you too have been thinking about berries or looking for a simple dessert, then give this berry crisp a try.