This caramelized onion dip is one of my very favorites. It's easy to make and it's always a hit. Every time I make it I think of the head clerk of the State Jail Court, Ms. Sally. Sally is an amazing cook and the best part of being chief of that court was her lunches. Sally loved to host these elaborate themed lunches featuring her signature dishes and then we would all help by bringing the side dishes. I brought this dip the first time she made burgers and it was on her special request list for every burger day after that. It makes a great dip for chips and veggies, but as I learned from those burger days it is particularly good as a burger topping as well. The sweet caramelized onions with the earthy sage and the slight tanginess of the sour cream make it so good that you might invent your own new favorite dish to serve it on.
Caramelized Onion Dip (Makes 3 cups)
This recipe is adapted from a recipe from the Hearty Boys: Dan Smith and Steve McDonagh
2 tablespoons butter
3 medium sweet Vidalia or Texas 1015 onions, thinly sliced (4 cups of onion slices)
6 fresh sage leaves, chopped and divided
1 cup good quality mayonnaise
1 cup sour cream
1 teaspoon kosher salt
1/4 teaspoon pepper
Potato chips, carrot sticks, cucumber slices or your favorite dipping sides
In a large skillet melt your butter over medium heat then add your onions and sauté them over medium to medium low heat stirring occasionally until your onions caramelize and turn a deep golden brown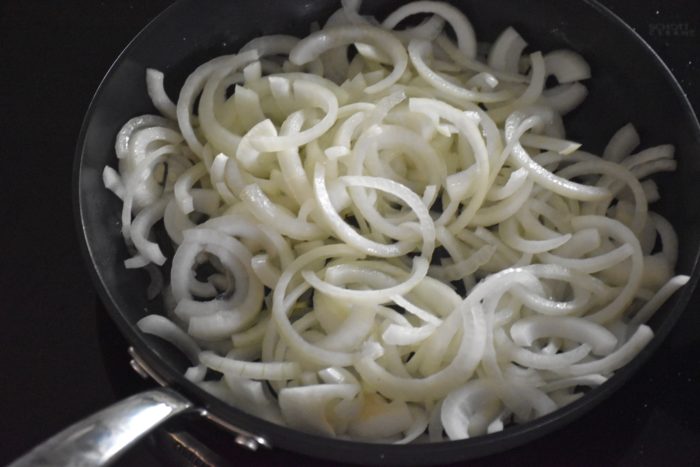 This will take 20 to 25 minutes, but the flavor the caramelized onions give this dish is amazing.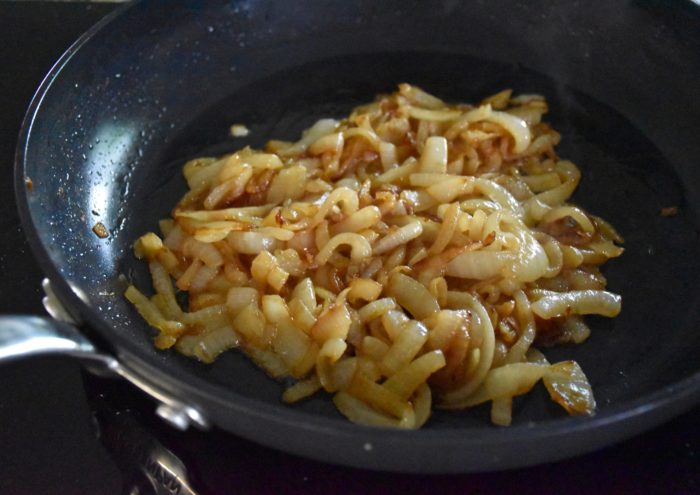 Then once your onions are caramelized add in three chopped sage leaves and cook them with your onions for an additional minute.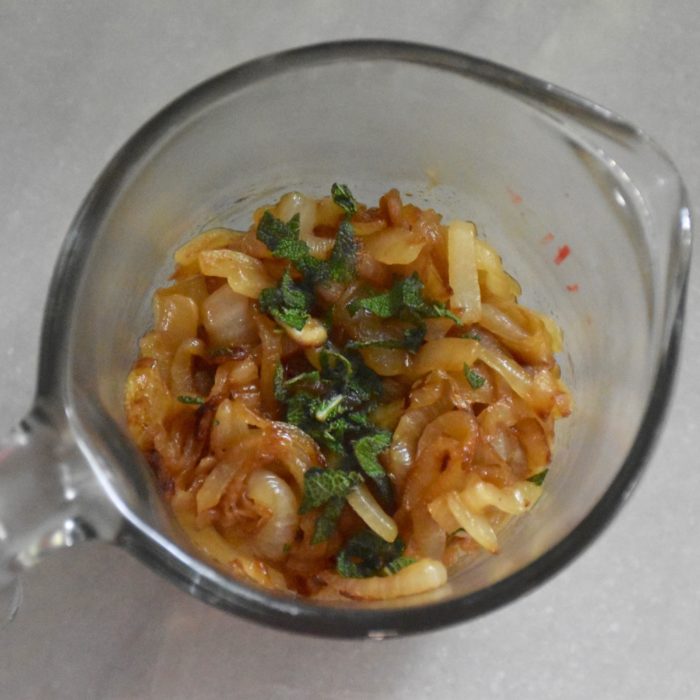 Then let your onions and sage cool. Next in a medium-sized mixing bowl mix together your mayonnaise, sour cream, salt, pepper. Then garnish the top with the remaining  three sage leaves, chopped and add a garnish of a few whole leaves on the side if you want a fancier presentation.
So if you are looking for a side to share for your next summertime grilling or burger night then give this onion dip a try. You can make this dip a day ahead because the flavors only get better as they sit in the fridge and marry together.