Have you ever found a children's book character that you just love? I was searching for some artwork for my youngest daughter's room when I came across some illustrations and a book by Sarah Jane Wright called Lola Dutch. The book is about delightfully creative girl named Lola who makes even small things an adventure. So much about this sweet, tenacious and sometimes over the top character reminds me of my girls. So when I learned that Wright had also designed a line of fabrics I was curious.
My youngest daughter has been on a campaign to get a "big girl" bed of her own since I worked on her sister's room this spring. So as I was putting plans together for her room I had been thinking about a wooden headboard that had a little song bird on it from Ballard Designs. My youngest has a favorite pink fleece blanket with little pastel colored birds on it. She adores this blanket and can't go to sleep at night without it. Since this favorite blanket goes everywhere with her I had thought about incorporating it into her new room, but I hadn't found the right fabrics and bedding to pull the whole look together.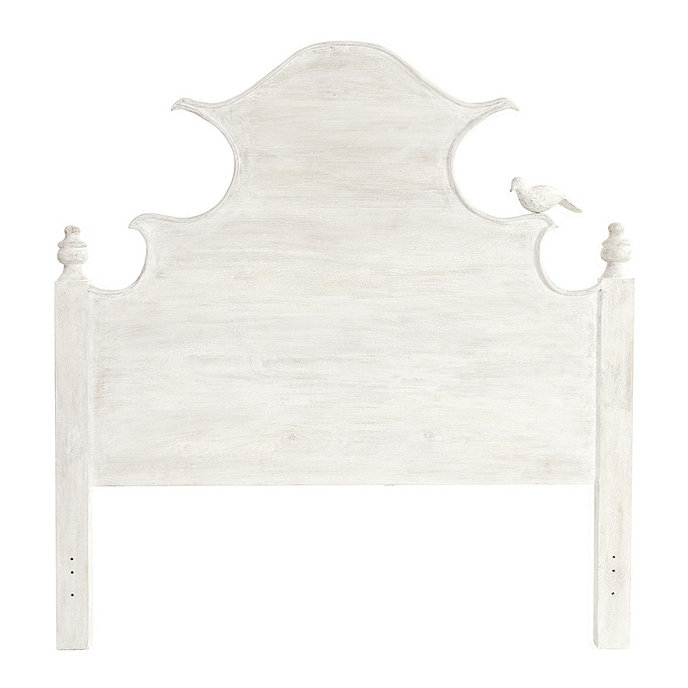 When I saw Sarah Jane's fabrics I loved that they immediately made me feel like I had stepped into a children's book. The bright colors and whimsical birds and bunnies made me smile. I am all for having the furniture a major pieces of a child's room be more sophisticated so they can grow with your child, but I still believe that there should be some fun and playful elements to a young child's room. The imagination and sense of play that my girls have is so great that I want my daughter to have a room that encourages that.
So when I saw this fabric with a little bunny in a field of tulips I knew my daughter would love it.  The bright tulips in pinks, oranges and reds were happy and joyful and that bunny with the scarf is just too funny.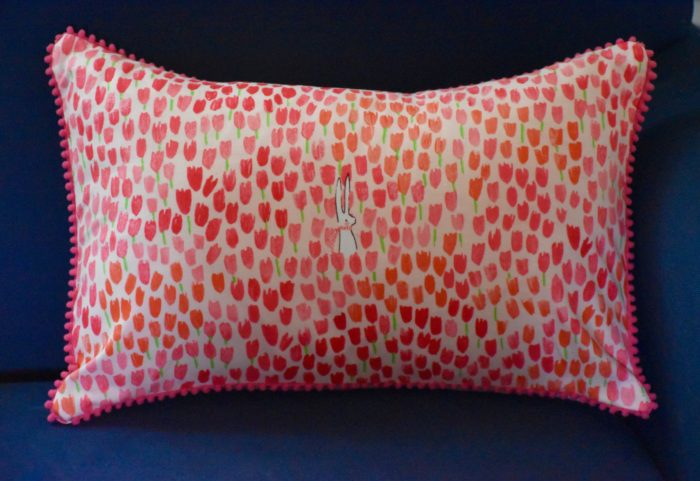 The fabric also went with a bright watercolor print that I was considering from Wisteria.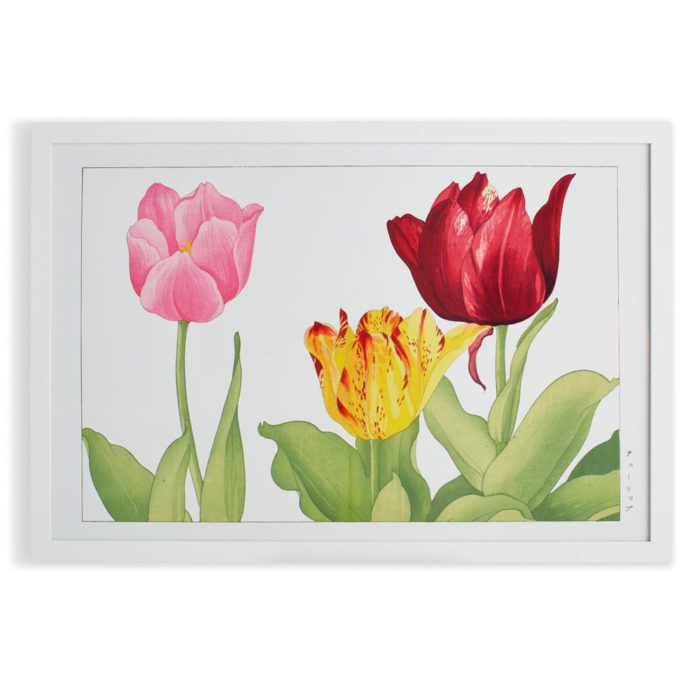 So I ordered some fabric and this week I began sewing pillows and working on a few projects to begin pulling the whole room together. Bright pink pom-pom trim added just the right touch for this small accent pillow.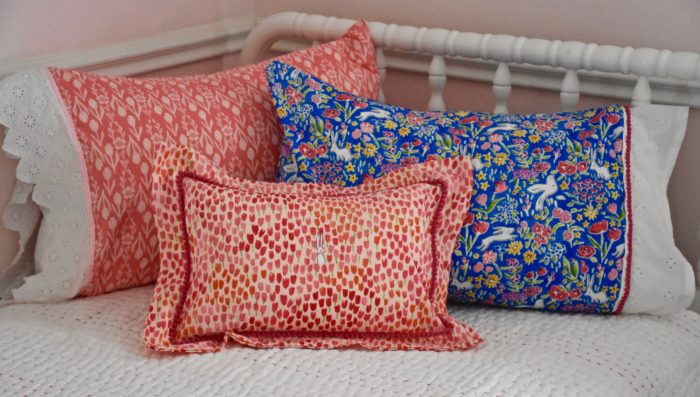 Then I worked on some other pillow cases for her bed using some of Sarah Jane's other fabrics from her Sommer collection. The bunnies, birds and tulips add just the right whimsical touch and the bright blue fabric works with the existing blue pieces in the room. Finally, as a way to add a personal touch I took some old eyelet dresses she had when she was little and I used them as trim for her pillows. She loved the idea and sat and watched as I began to cut the trim and piece together the fabric.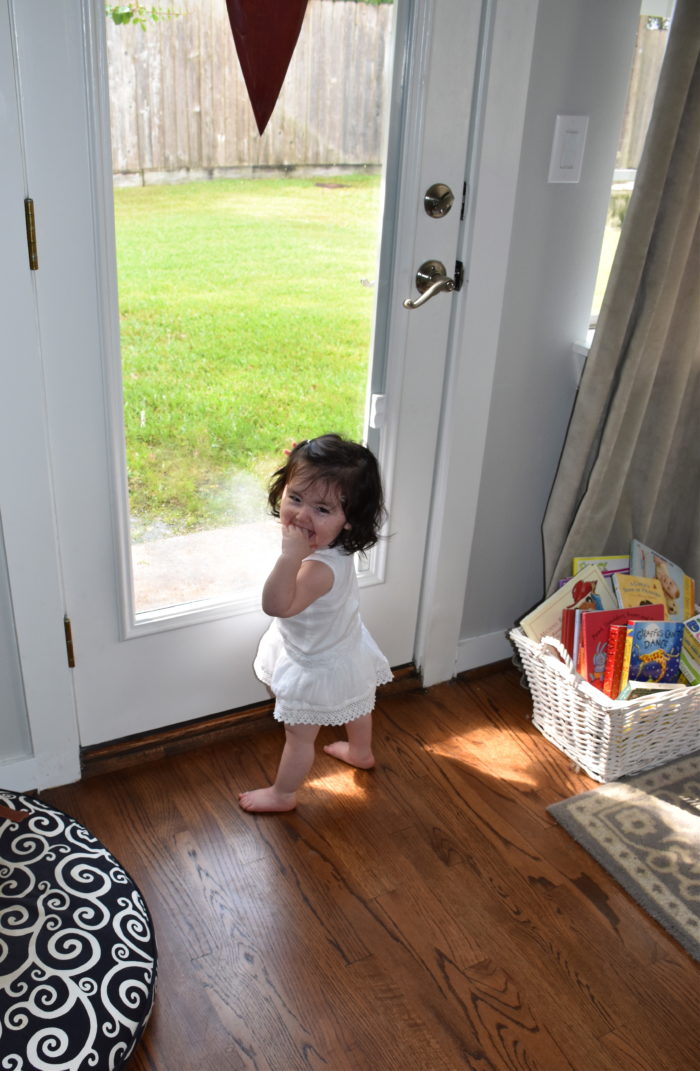 It's amazing how fast they grow. I saw this white dress in a box as we were pulling out old dresses to work with and I thought it feels like it was just yesterday that she wore this. How in the world is she turning four this summer? This is going to be a fun project to work on. I can't wait to see it all jump off the pages and come together for my own sweet  "Lola Dutch" because there is no such thing a too much decorating fun.