Exactly when does a room cross the line in the great masculine and feminine divide? We were watching an old Friends episode (the one where Joey gets a new female roommate, Elle McPherson) who starts redecorating his apartment. Suddenly everywhere you look there are new floral throw pillows, candles, and potpourri.  However, the breaking point is when she hangs an Anne Geddes picture in the living room.
We got a good laugh thinking about those 90's flower pot baby pictures, but I was curious what my husband really thought about our living room? So I asked, and his response was "Oh it's definitely girly." Defensively, I said "well what about the grey and navy blue?" Then he points to the bowl on the coffee table and says "what is this?" "A blue Chinoiserie bowl," I replied. "Exactly my point" he says. "What about those flowers on the wall?"
Well I have to admit he may have a point there. Georgia O'Keeffe may not be quite the same as Anne Geddes, but no doubt our living room is no bachelor pad. When we were first married I might have worried a bit, but twelve years later with some perspective I just have to laugh.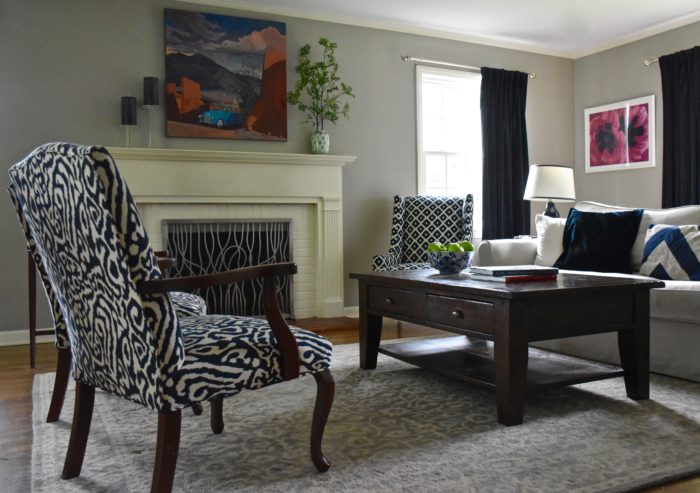 Decorating isn't high on my husband's priority list, but the silver lining to this is that he generally lets me take the lead on most house projects. So is there a difference and perhaps something better about a mix of styles?
I recently got a text from a friend who thought our old home was for sale again. When I looked it up I found that it was listed as a furnished rental property and the photographs surprised me.
Our former living room is now a bachelor pad complete with massive leather sofas and television.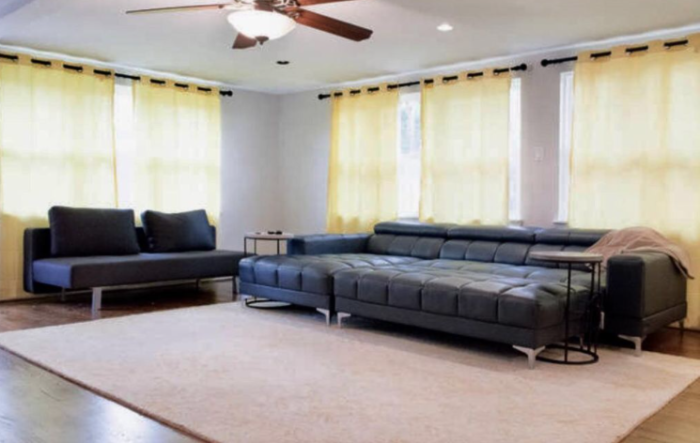 This is what our living room looked like before we moved and the difference is really remarkable. The wall color is the same but it has a whole different feel. Coffee tables, art work, lamps and accessories can make a real impact on a room.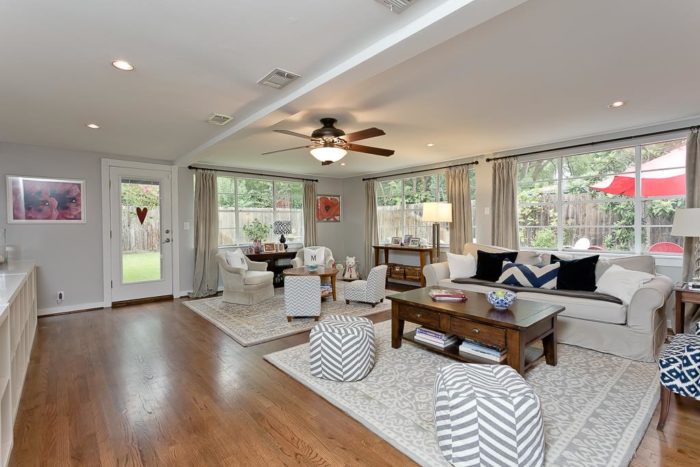 Maybe it's not as much of a great divide as it is better together. It's how a couple or  family can all contribute to a home. A room can be a mixture of shared experiences, and ultimately shared time together, that makes the whole room better flower pictures and all.