The smell of ginger, cinnamon and cloves fills the air as I opened the door. My girls quickly drop their school bags and coats as they scrambled in the house. Joyful grins spread across their faces as they get a whiff of the sweet smells from the kitchen. "It's gingerbread day!" My daughters have been begging to bake our annual gingerbread houses for days.
Homemade gingerbread houses have become quite a tradition in our house, but this year I had thought for a moment that there might not be enough time for it all. Hybrid school lessons and holiday deadlines had me behind and wondering how I was going to get it all done. However, their insistence and enthusiasm made me realize how important this tradition has become to our family. A baking project I took up on a whim when I was in high school has now become one of the things that my daughters look forward to most each year.
So while they were at school I roll and cut the dough. I bake batch after batch of gingerbread. Then when my daughters come home they eagerly watch as my red mixer whirs forming stiff peaks of royal icing. They cut open bags of candy as they excitedly make decorating plans. They can't wait to get a pastry bag in their hands to start creating their own houses.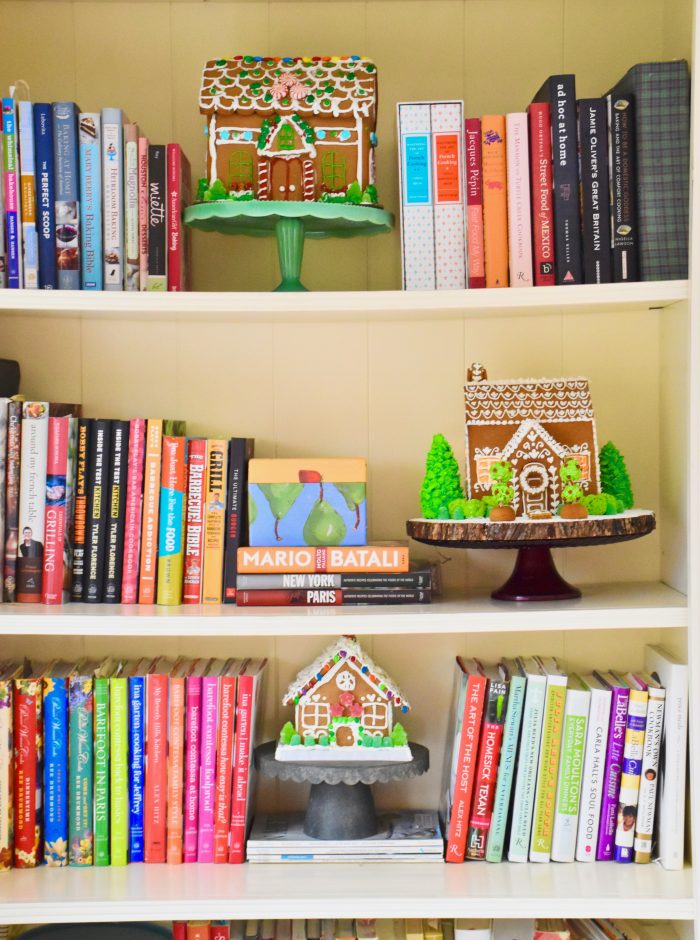 After she finishes hers, my youngest daughter watches as I began to create one of my own. She helps me cut gelatin sheet windows and looks on as the little house begins to come together. This year I decided to create a smaller gardener's cottage with cereal treat boxwoods and sugar cone Christmas trees.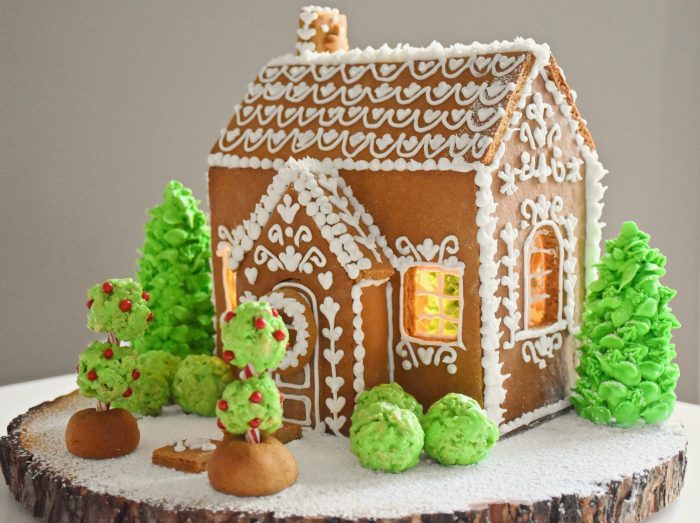 As I pipe and create each detail a familiar feeling of joy comes rushing back and I remember once again why I love doing this each year.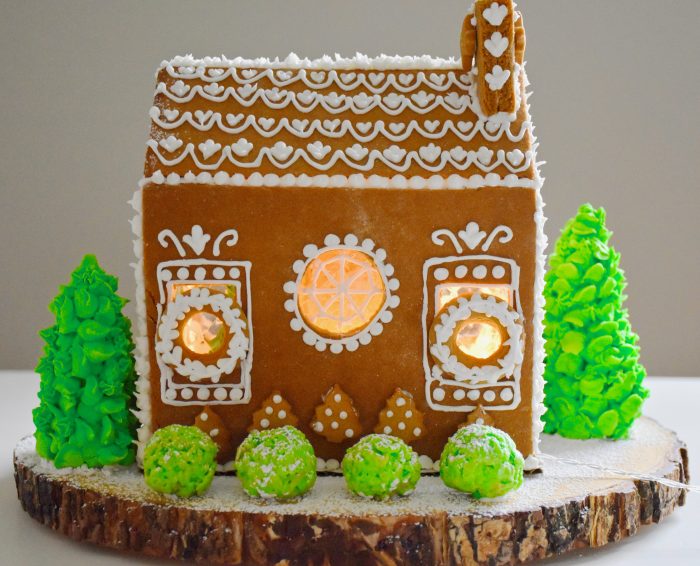 Every surface of my kitchen might be dusted with powdered sugar but there is something magical about baking little gingerbread houses that always makes it worth it. The smell, the feel of the piping bag in my hands, and the sweet sounds of my daughters in the kitchen remind me why I love it so.
For Recipes and Tips see my post on Baking Gingerbread Houses with Kids