This holiday season I have been sharing some of my favorites. The things my family loves to bake and share year after year. These bourbon balls are a holiday classic. Their small size, and delightfully boozy flavor makes them the perfect dessert for a holiday party. They also make a delicious gift for friends and family. However, the best part is they are a simple and fun to make.
This recipe comes from another favorite of mine, Julia Reed in her cookbook Julia Reed's South: Spirited Entertaining and High Style Fun All Year Long. Reed was a quite the entertainer and writer. I adored her writing on food, old houses, and all things Southern. Reed was a unique storyteller and cook who's witty writing always had me laughing out loud and savoring every word. She passed away from cancer this past August. As a tribute to her Southern Living featured her gorgeous Mississippi home all decked out for the holidays in the December issue of Southern Living. Reed loved Christmas and over the top entertaining fun. So, here is a Southern classic that is one of my all time favorite ways to celebrate the holiday season.
Julia Reed's Bourbon Balls -makes 16
1 (12oz) box Nabisco Vanilla Wafers
2 tablespoons cocoa powder
1 cup confectioners' sugar, plus more for rolling
1 cup fine chopped pecans, plus more for rolling (6oz package is enough)
2 tablespoons light corn syrup
1/2 cup bourbon (I like Maker's Mark)
Place the vanilla wafers in a food processor. Then pulse the wafers until they become crumbled into to a fine crumb. Then place the crumbs in a large bowl and set aside. Next pulse the pecans in the food processor until they are finely chopped.
Next in a large bowl mix together the wafer crumbs, pecan pieces, cocoa powder, powdered sugar, corn syrup and bourbon. Mix well with a rubber spatula and then form them into 1 inch balls.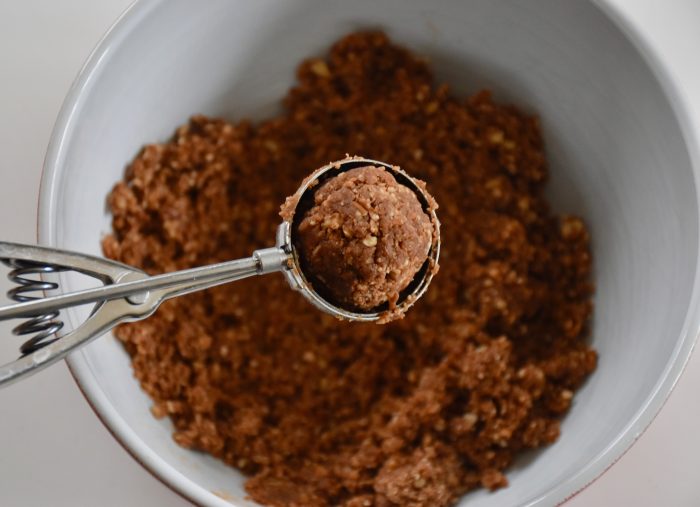 Roll the ball in powdered sugar or alternatively roll part of the bourbon balls in some finely chopped pecan pieces. This will give you a pretty black and white combination.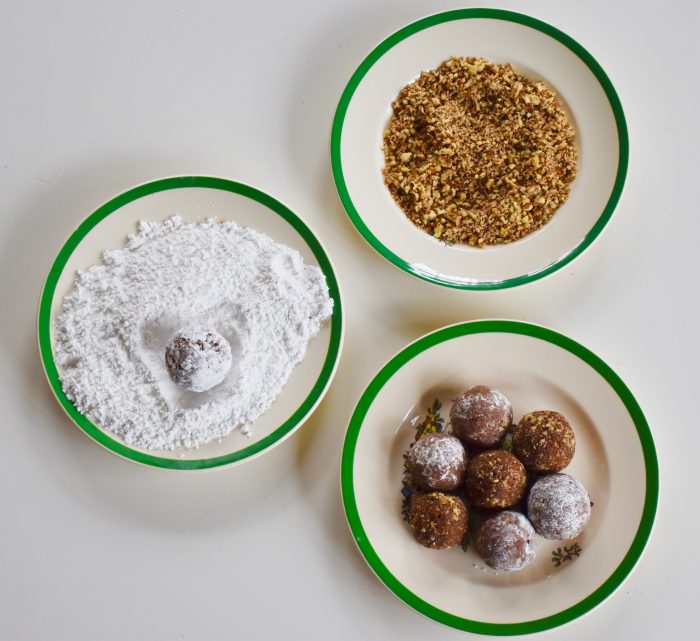 Note: the bourbon balls will keep for up to two weeks in airtight container in your fridge.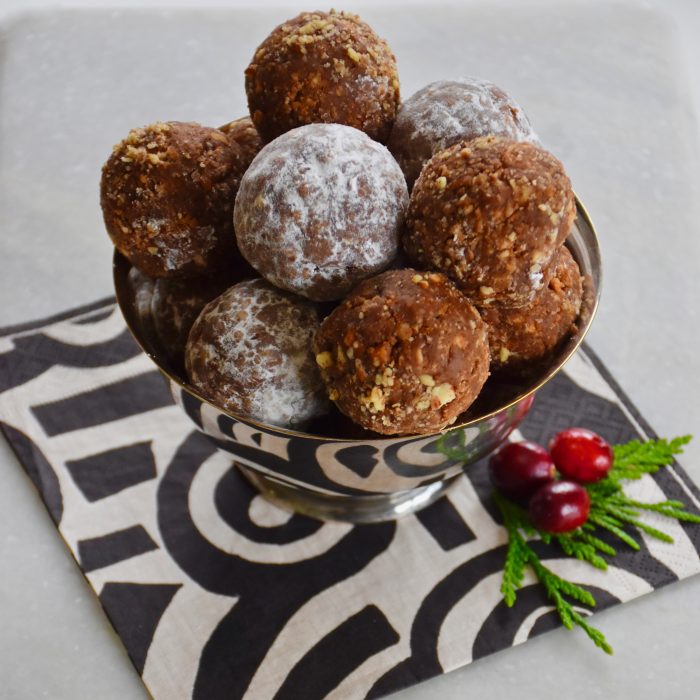 Reed was always good at creating her own fun. As she once explained growing up in a small town in Mississippi meant that by necessity you had to learn to entertain and cook because there were "only a handful of places to go out."  Thus, in a year where we have all had to cook up our own fun at home I am treasuring all the small traditions we can keep and still share with others.