This week marks the third anniversary of our move to Chicago. It was an unexpected whirlwind of a cross-country move, but we had hoped that with time things would settle and we would find our way. Our new home was the one our realtor affectionately called the "Leave It To Beaver" house. A two story green and beige colonial revival meets 1960s ranch style home. It was the first house we saw on our fast paced one weekend real estate tour. We loved the big double doors and the beautiful tree filled yard.
We had big painting plans for our new home, but it has taken time to make it ours. Three years and countless gallons of paint later, we have finally painted everything that I had begun to imagine when I first walked in the door. What started out as a big paint-it-yourself project has along the way turned into a journey. There were times when it felt like with two toddlers it might take me forever to finish, but wall by wall and room by room it happened.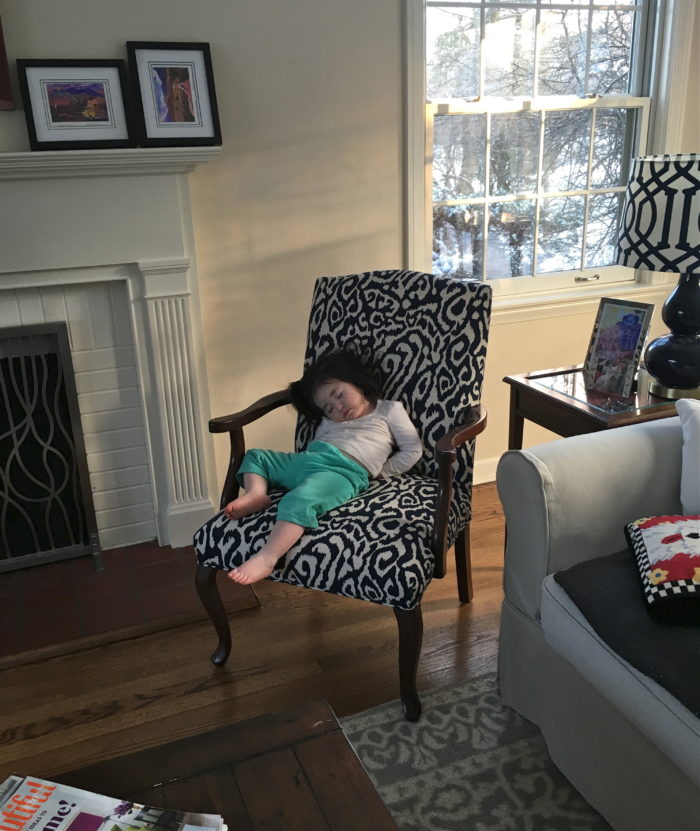 The last project we just completed was to finish repainting the exterior, we had painted the doors and shutters a year ago, but we got professional help to finish this last project: the siding and windows. I went with a lighter color called Edgecomb Gray. So the "Leave It To Beaver" house has gone a little lighter and bluer.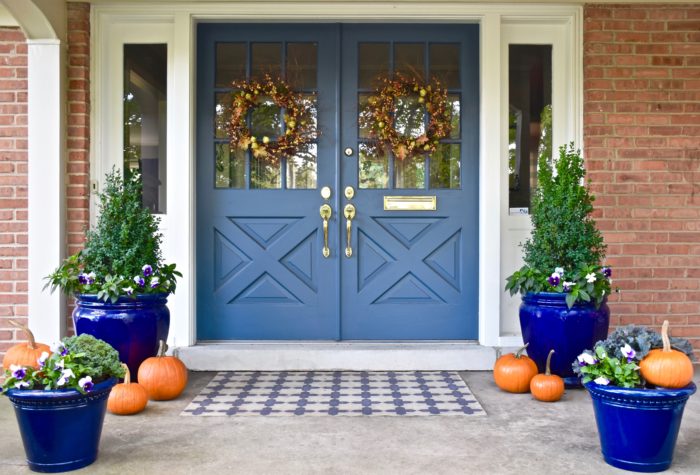 The house that felt so green and gold and far from home finally feels more like us. There is an emotional undercurrent to color and the sea of blues: from robin's egg to indigo to turquoise and a few other colors too, have in a sense changed the tide. I wondered for a while if this house would ever really feel like home, but I have learned that a lot of paint and time can make a difference. So for all the trends out there I think it's important to really ask yourself what colors do you really need and love?
I recently came across a book by decorator, Lori Weitzner, called Ode to Color. In it Weitzner talks about the psychology of why we are personally drawn to certain colors and how you can use that knowledge to create a happier home. She also has a fun color personality test that she developed with the help of a psychologist. So I took her quiz and found that my color personality is what she calls Waterslide, which translated means many shades of blue.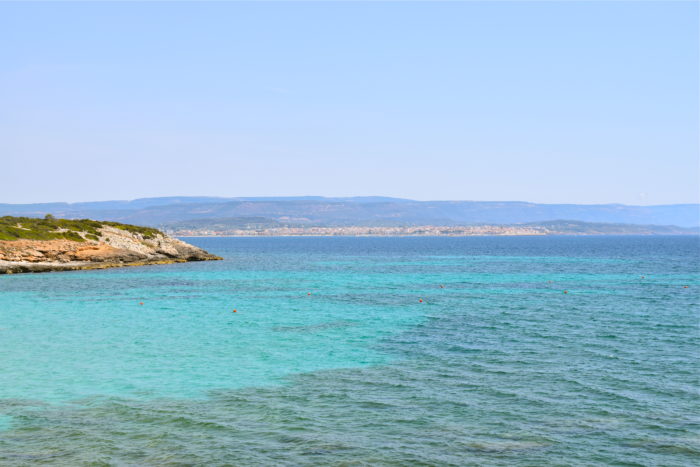 Weitzner describes blue as a color of honesty, and intelligence. I find it to be spiritual and peaceful, but when paired with white it can take on a more graphic presence.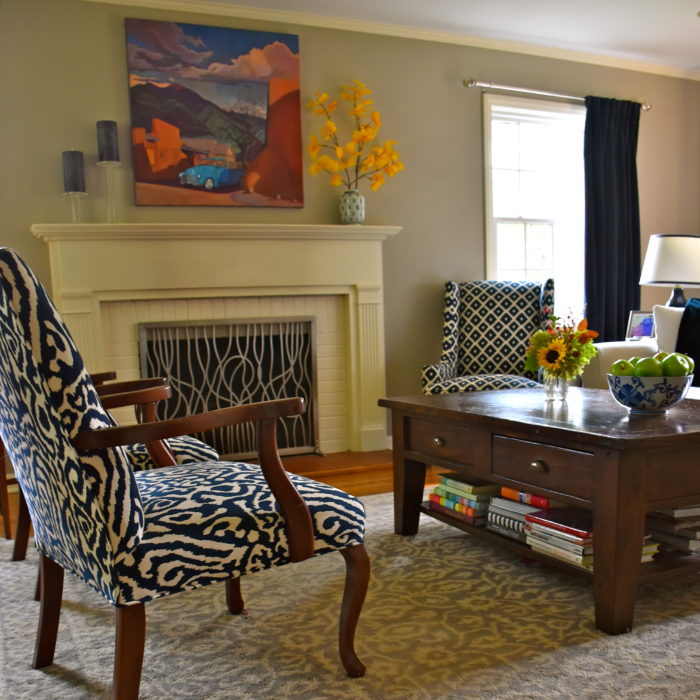 Add a brighter color to the mix and it can take on a whole new vibrance and energy.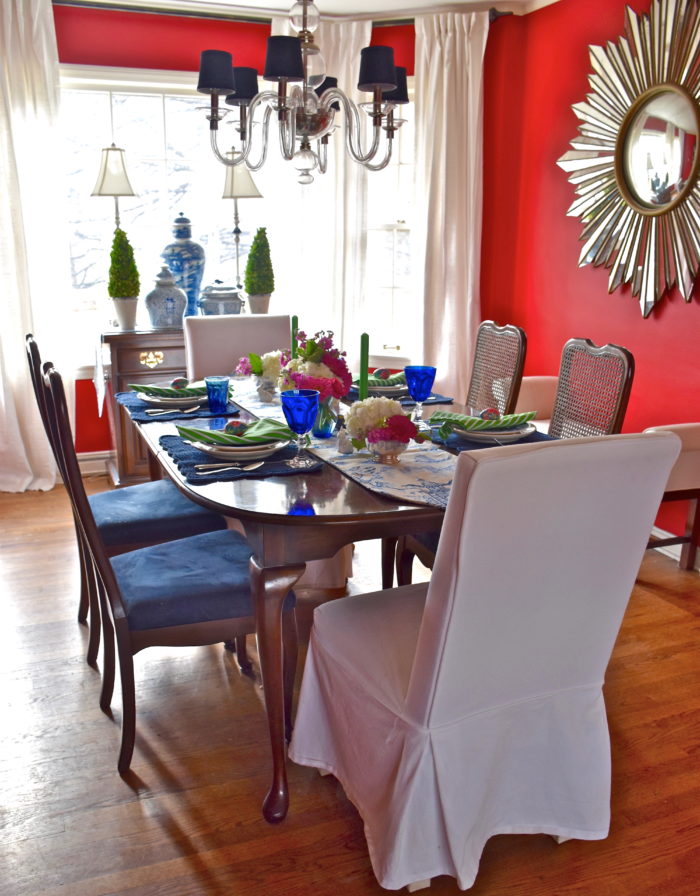 Or go bold with a deep inky blue.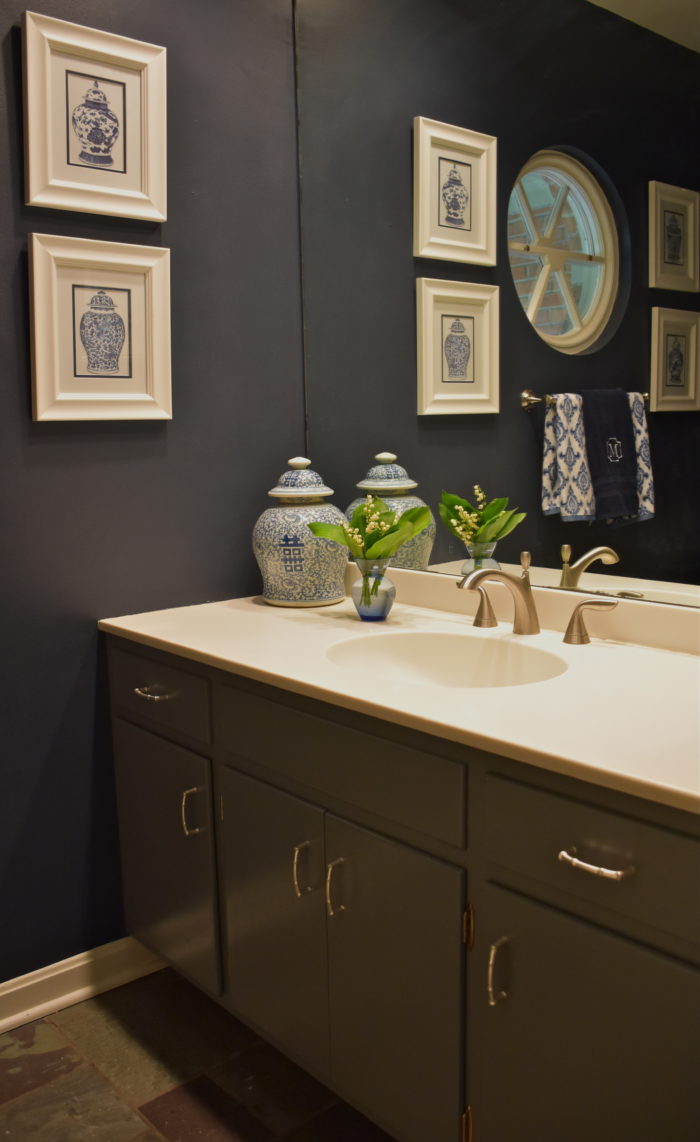 So what is your color story? Do you have a color you are just drawn to? If you ever wondered what your color personality might be then click on this link to take the quiz yourself.
We may be done with painting for a while, but we are still writing and creating the story of this house. So the work and fun continues…