Fall is here and there are small hints of color as the leaves are just beginning to turn. Porches and front doors are dressed with brightly colored mums, vibrant green and purple kales and orange berries and pumpkins. As I was out walking in the neighborhood I saw some gorgeous planters dresses up in the most beautiful fall colors, so I thought I would share a little fall gardening inspiration.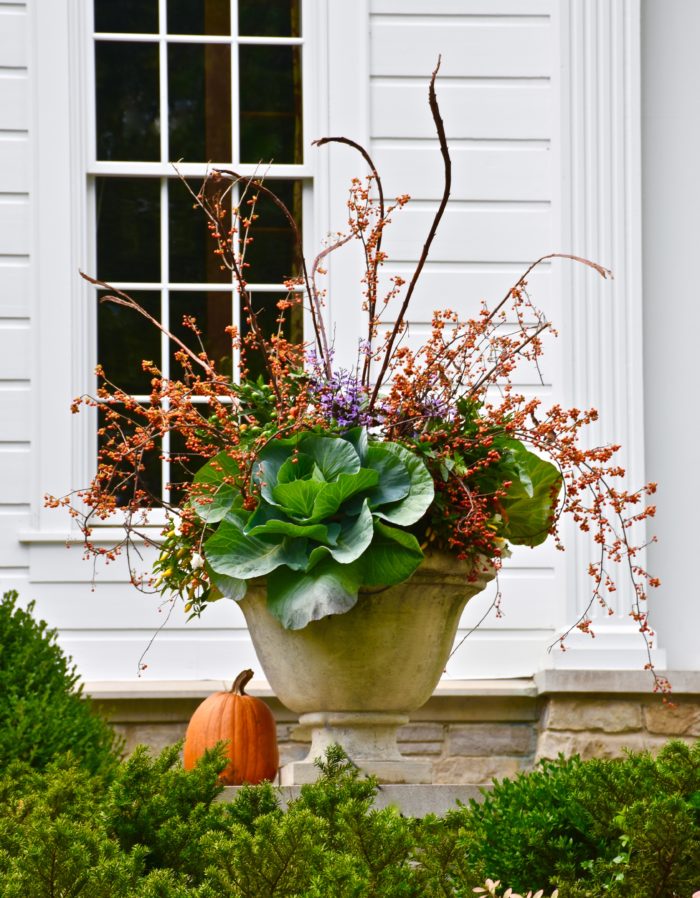 Kale and cabbage are some of my favorite fall plants their leaves have such beautiful colors and a sculptural quality to them that makes them a great base for any fall planting. I love the height and pop of color that these orange berries add to these arrangements.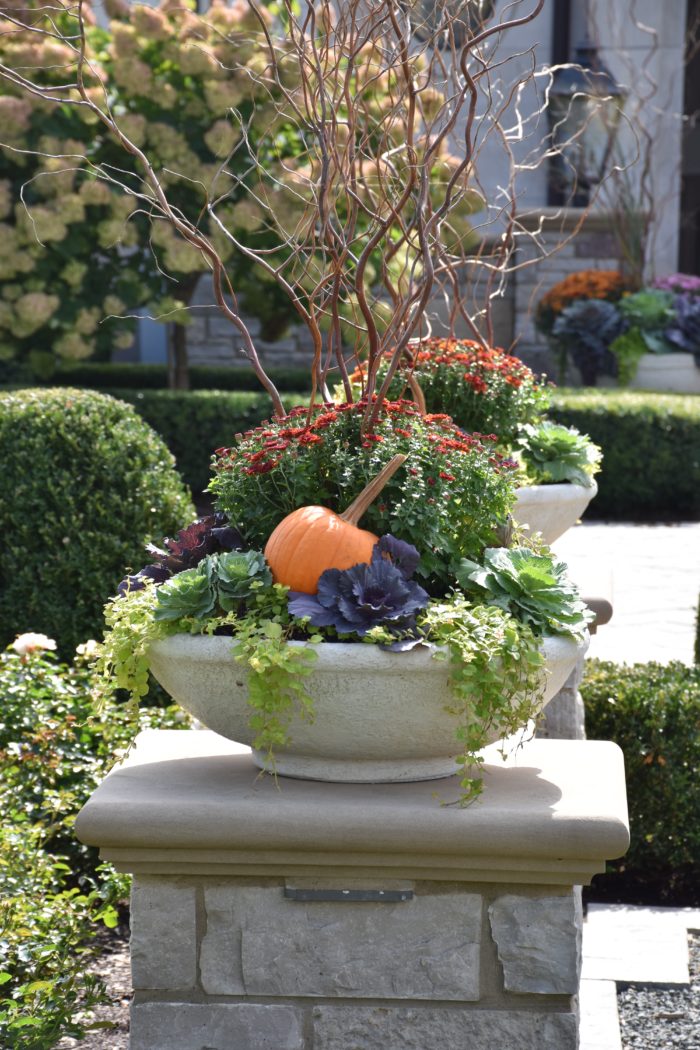 These branches in the center of the planters make these pots fall showstoppers.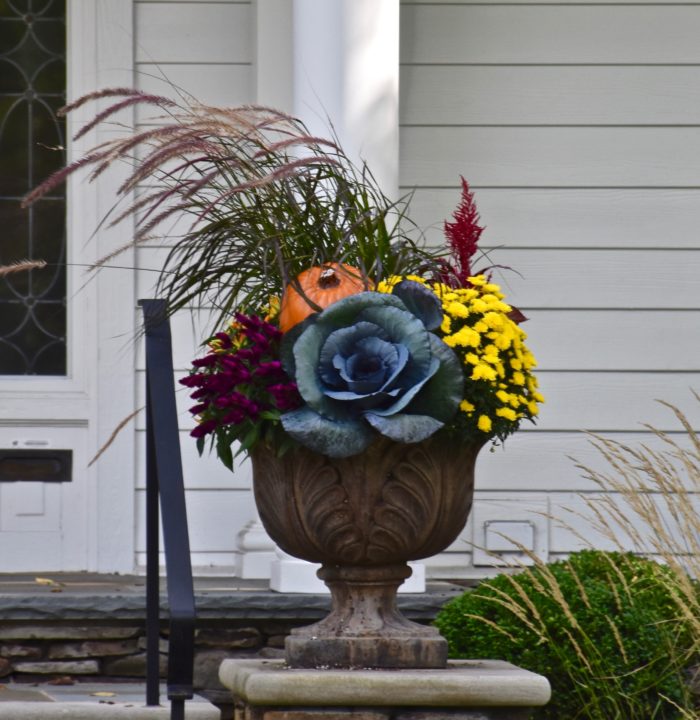 The color combinations in these planters were so striking. I love the fuchsia cockscomb paired with the yellow mums and purple kale. The grass adds height and a lovely bit of movement to this arrangements as it sways in the wind.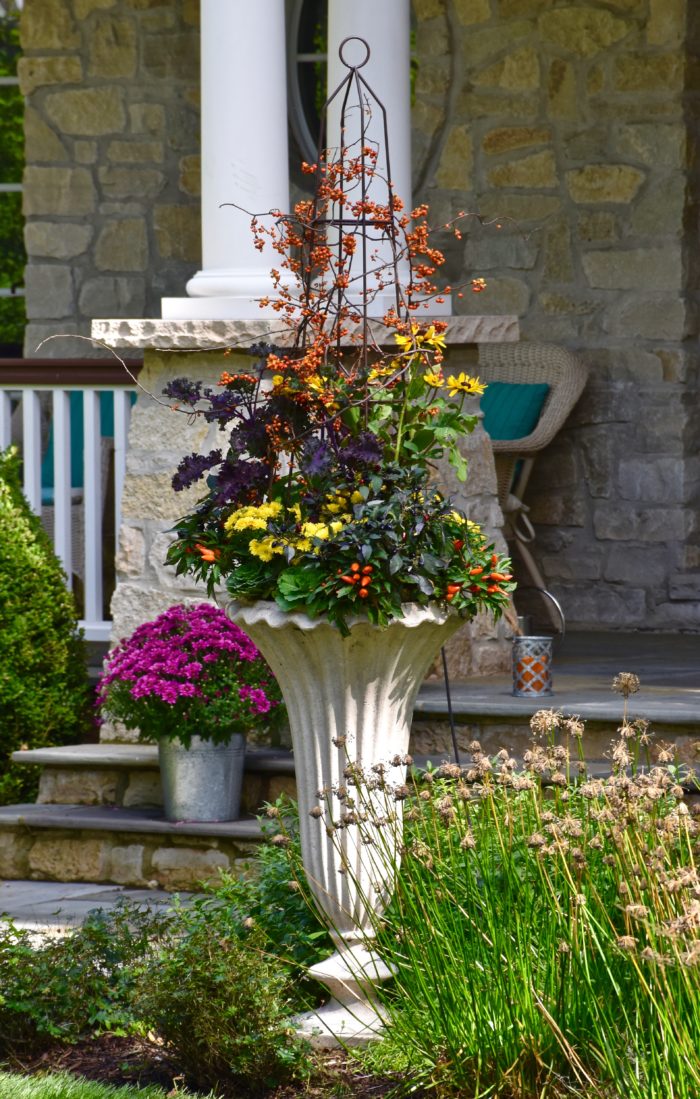 This trumpet-shaped planter with this metal trellis is so uniquely beautiful . I love the hight and sculptural quality it adds to this arrangement. The chili peppers and the black-eyed Susans add color and whimsy.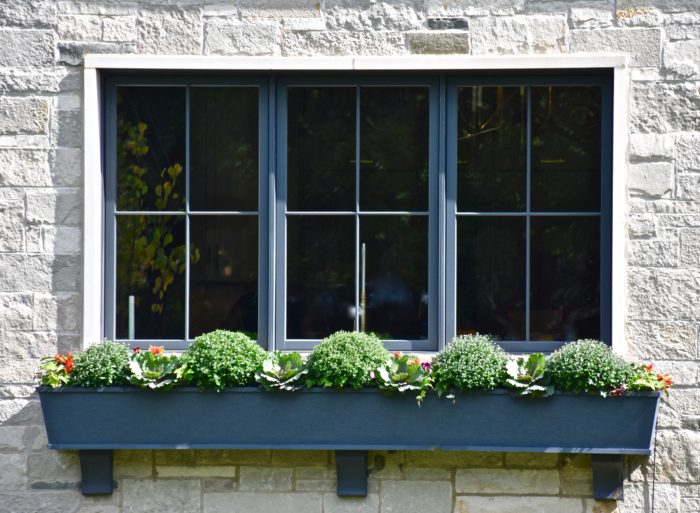 This new modern home had these beautiful blue gray window boxes. What a lovely view to see out of your kitchen window. The kale pansies and mums add a touch of fall.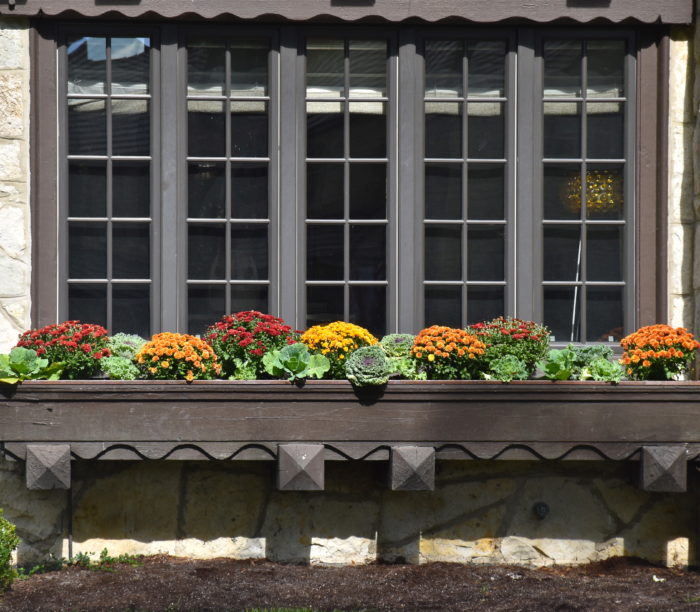 This classic English styled home had a beautiful set of window boxes filled with mums in orange and red that caught my eye.
If the thought of all these planting seems like a little much. Then I also saw some simple but stunning pumpkin planters that would brighten any home.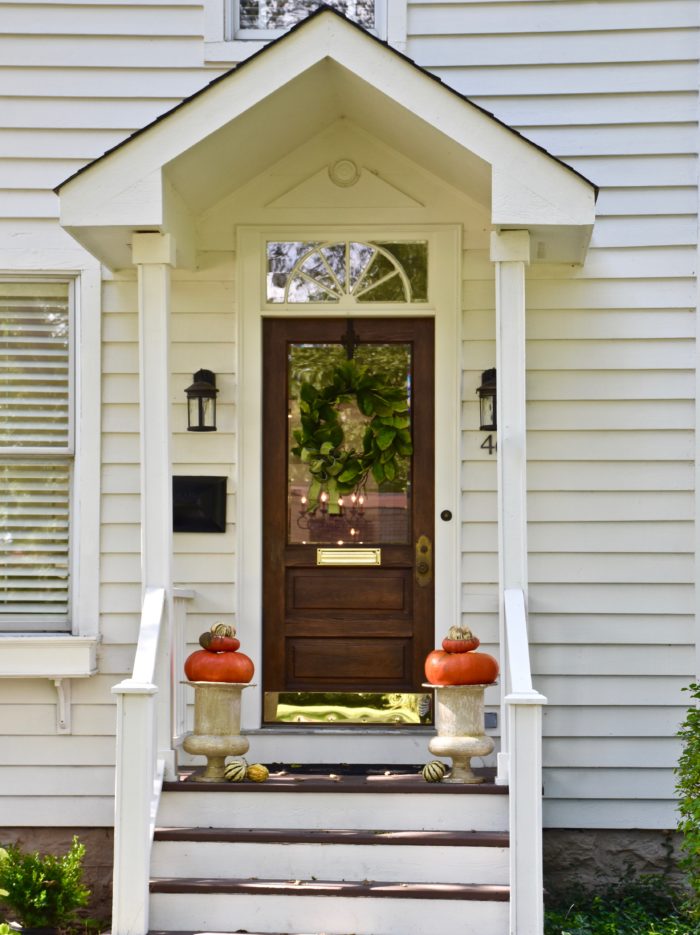 These white planters with these stacked heirloom orange pumpkins were simply beautiful.
This home had antique metal planters scattered in their garden and they were filled with these fairytale like pumpkin stacks that added a little color and fun to their lovely garden.
These planters and pumpkins are a welcome sign of the season and such a great way to add just a bit of color to your garden or front porch. Sometimes just a few pumpkins or well planted pots are all you need to add a touch of fall's splendor to your home. Happy Fall!