"Anyone who thinks gardening begins in the spring and ends in the fall is missing the best part of the whole year; for gardening begins in January with the dream." -Josephine Neuse
Winter in Chicago requires more than just the recommended fur-trimmed puffy coat. What I have learned over the last two years is that dressing like an Eskimo is simply not enough; instead, it takes a certain amount of outrageous optimistic thinking to enjoy Chicago winter. I used to think news reports of people wearing sandals while Christmas shopping in the snow and pictures of nearly naked people running into Lake Michigan for the polar bear plunge were crazy; however, I have now come to realize that it's precisely that type of insane thinking that is necessary to fully appreciate this type of winter.
These were the thoughts I was thinking this morning, as my car did its slow slide down our long icy drive. My girls now accustomed to this chimed in on cue with a pubic safety alert about about being careful on the ice. Last year, on a particularly icy day my car accidentally slid into our big blue trash can, which I think has my girls a bit concerned about my ice navigation skills. What can I say, I am from the Gulf Coast, where if it even threatens to get icy everything shuts down. So I have had a bit to learn about making turns in the ice and snow.
I must admit that there is a certain festiveness about the cold, but somehow my level of personal enthusiasm tends to wane a bit after I pack up the Christmas lights and decorations. So even though my backyard looks like this: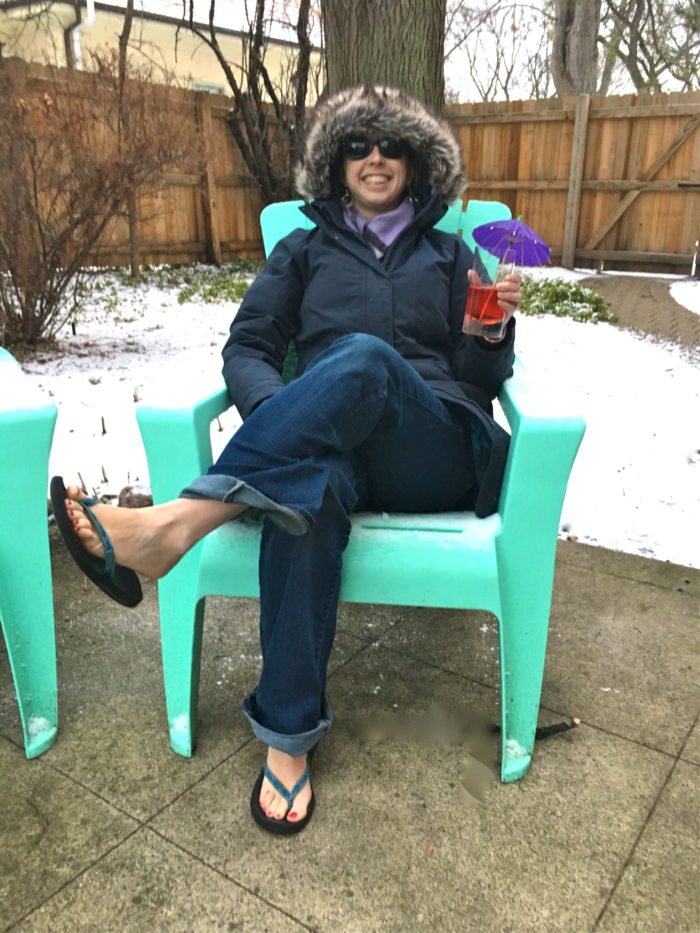 I am engaging in some nonsensical, but highly necessary optimistic thinking, as I am day dreaming about the beauty of our yard dressed in its full glory. Spring is even more beautiful when it's been months since something green has sprouted. As much as I lament the cold, I know that the frozen ground is necessary for a whole host of beautiful bulbs and flowers that would never suvive the subtropical climate that I was accustomed to. So it maybe January but my mind is already planning and eagerly awaiting the garden to come. Those of you who know me, know I love flowers so I thought I would share some pictures I took of the blooms in our garden.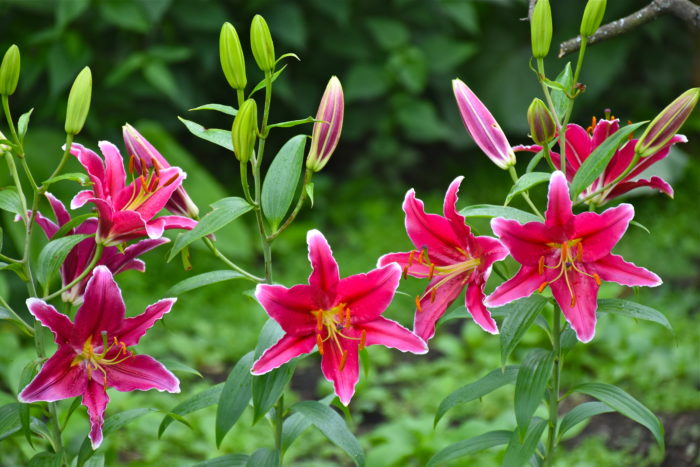 I bought some caladium bulbs that came in a package with these mystery lilies. There was no picture on the box so when these flowers bloomed I was thrilled to see how pretty they were.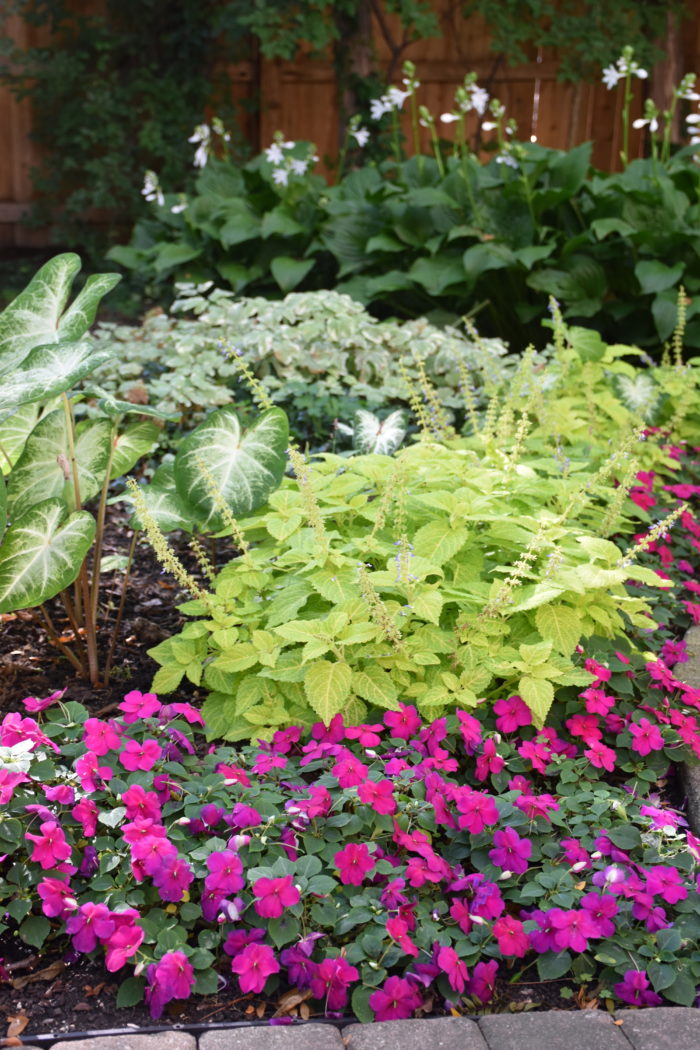 Here are a few of those caladiums I planted in our backyard with some coleus and fuchsia impatiens.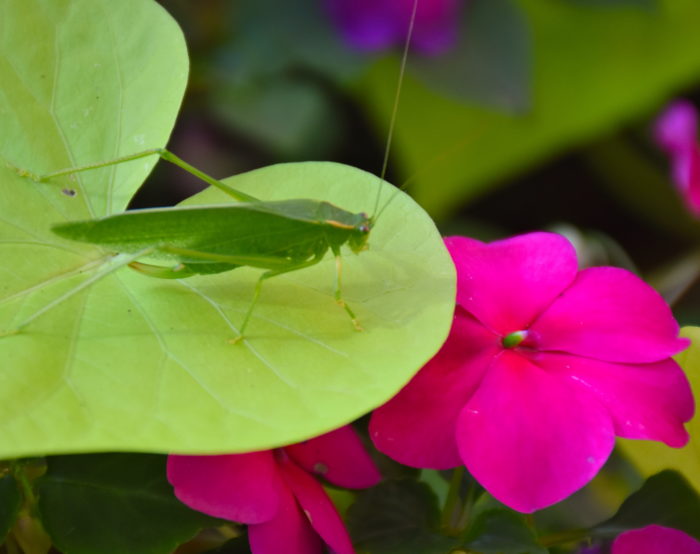 My daughters came running in the house to let me know about this bug. They thought it was a spider, but when I came out and saw this amazing katydid I ran to get my camera.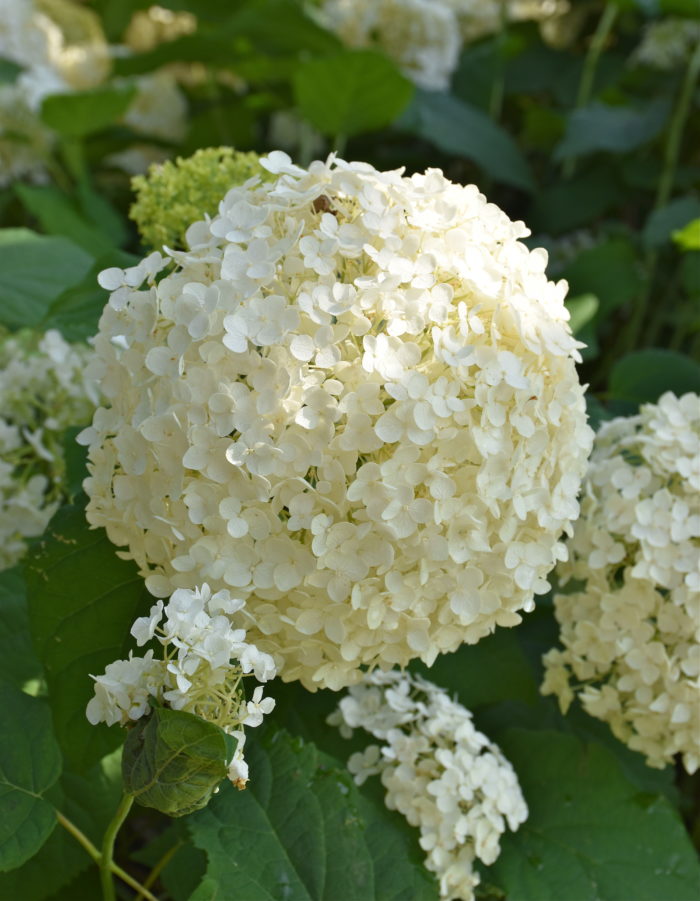 Hydrangeas were maybe the best surprise we found growing in our yard that first summer.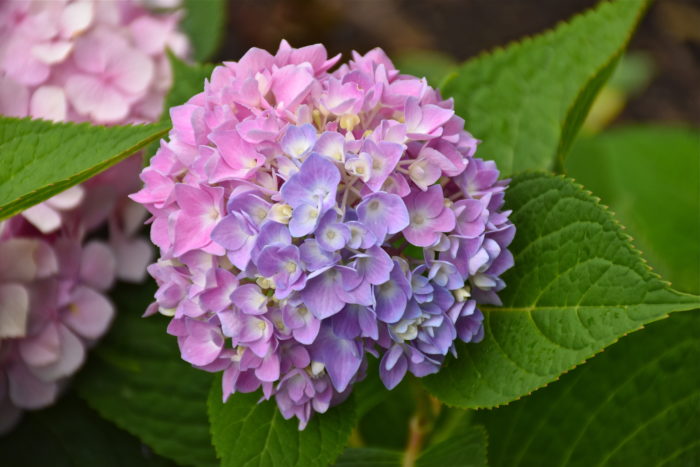 These pretty pink hydrangeas were a late bloomers, but by the beginning of fall they began to turn a pretty light lavender.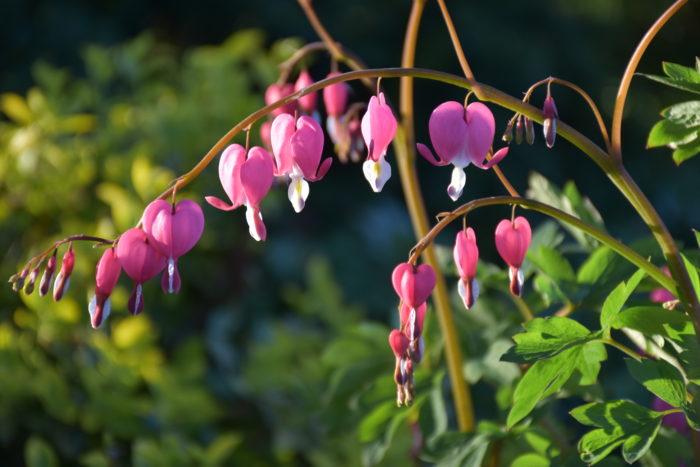 Bleeding hearts are another one of my favorites. These beauties bloomed in May. I love how their little pink flowers look like lanterns brightening up the garden. I can see this bush from my front living room window and late one afternoon I was looking outside and the lighting was just perfect, so I raced out to take this photograph.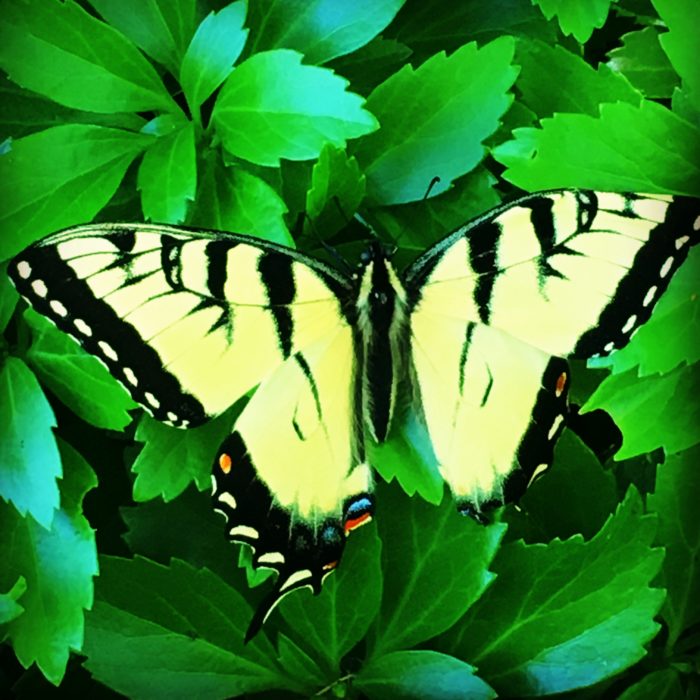 I am also looking forward to all the butterflies we had visiting us. Including this swallowtail that came and stayed long enough for a picture. The girls and I spotted him on our way in from school.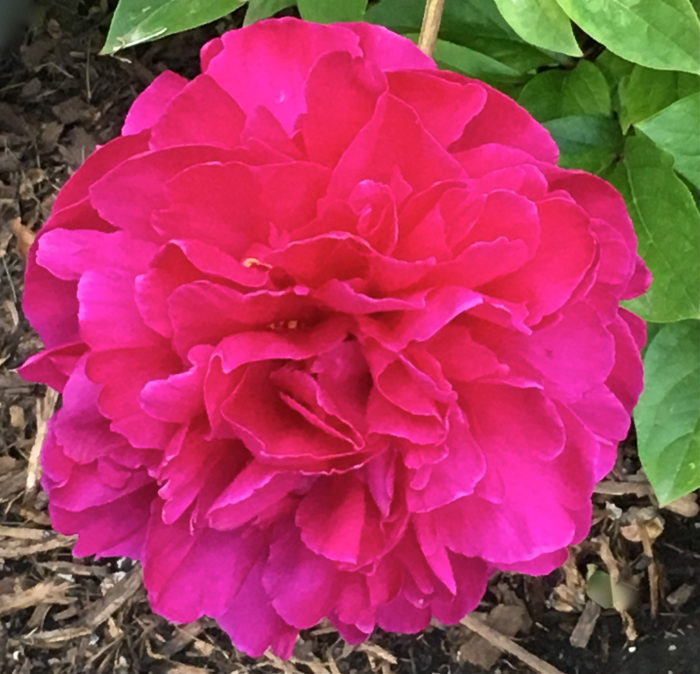 Finally, these peonies blooms are some of my favorites. I have several peony bushes under my dining room window and I just love June when these beauties begin to bloom. These gorgeous flowers have the most wonderful smell.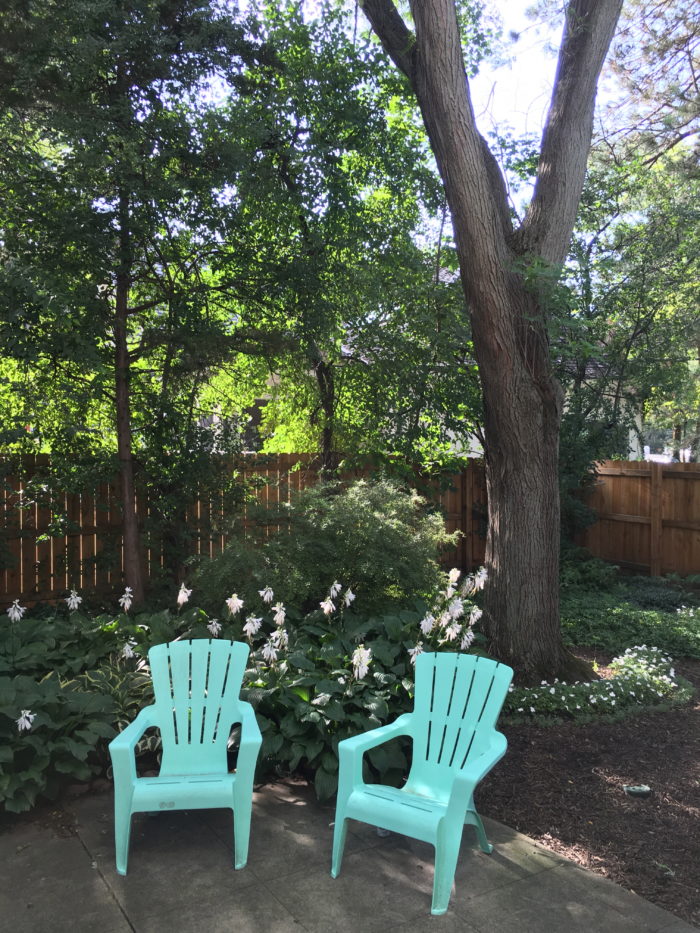 So although there is snow on the ground I am already looking forward to spending some warmer flower filled days in these chairs. Soaking in some sun without my coat and scarf and enjoying the beauty of it all.