We had a big family gathering for Thanksgiving this year, so I had to take a small break to enjoy time with my family and to celebrate a baby shower for my sister and our soon to be newest family member. I love the holidays! So in our house the Christmas music is playing and all of the boxes of decorations are out and I am back writing about my favorite time of year. I thought I would start my series of holiday inspired posts with a project that is close to my heart, gingerbread houses.
Long before there was Pinterest, Food TV, online recipes or blogs I started the crazy tradition of making my own gingerbread houses. It all began when I was looking for a project one Christmas break in high school. I loved baking and I was looking for a challenge, so I decided I would make my own gingerbread house. I pulled out my mom's Joy of Cooking, the old standby I would use when I wanted to tackle a new cooking technique. I looked up a recipe for gingerbread cookies because they didn't have one specifically for houses. My first house had a few structural issues because my initial batch of cookies weren't crisp enough, but I didn't let that stop me. I made some recipe modifications and eventually I found an even better recipe. Then once I had those basics down I began to get creative and have fun.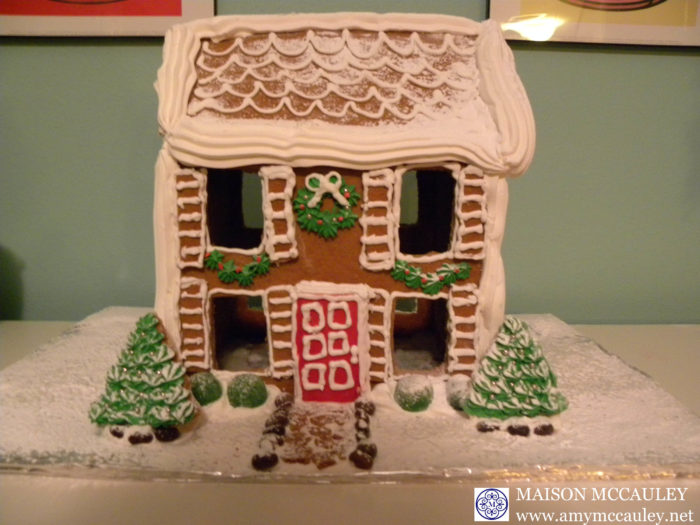 Looking back it was those early gingerbread houses that inspired me and made me fall in love with baking. I was self taught because I didn't know anyone else who loved to bake as much as I did. Each house would teach me a new technique. When I was working on my early houses, cake decorating was not quite as popular. There wasn't premixed fondant or sugar gum paste available, so I would use marzipan and if I wanted something special I would have to search for a cake supply store.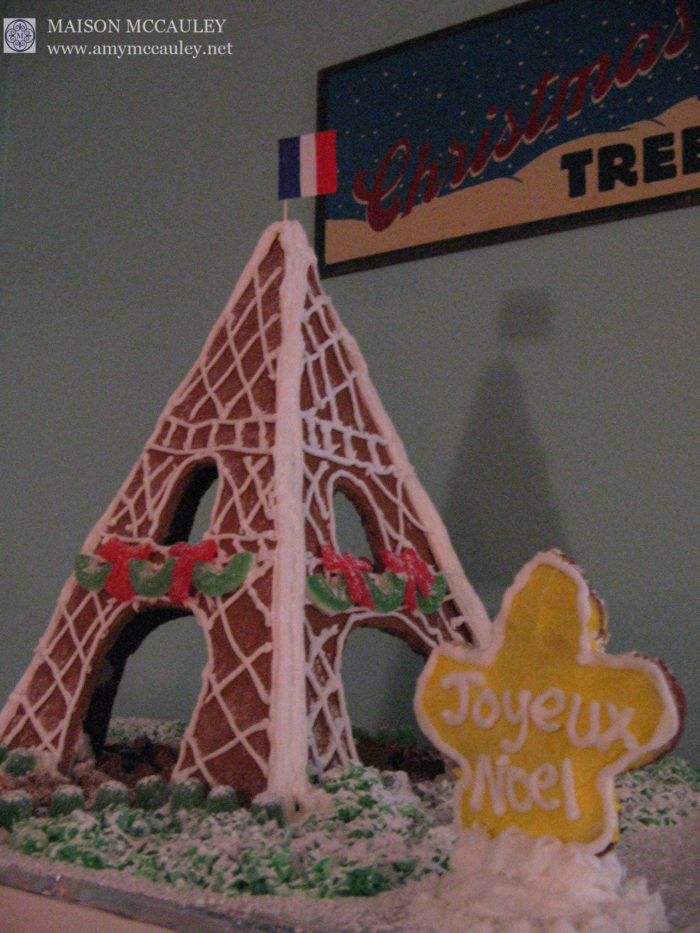 Over the years, my favorite decoration for my houses is definately gum drops. You can roll them out with a little granulated sugar and them cut them out into any shape you want. One year I made a beach themed house with gummy apple slice palm trees and crumbled graham cracker sand. The pictures of that fun pink and turquoise colored house are somewhere in the depths of my mom's photo boxes, so I don't have that one pictured here.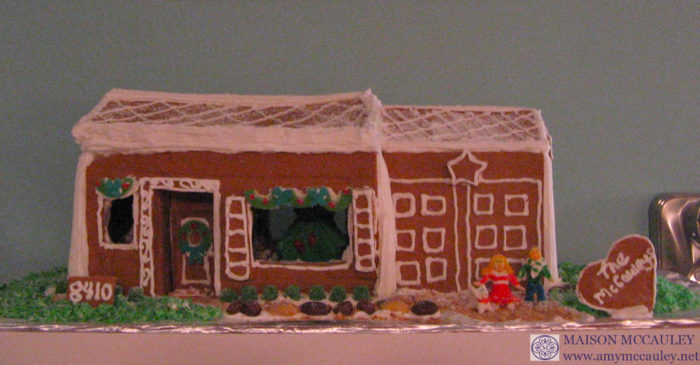 Each year I would look forward to planing the next house. I would get inspired by my travels or by houses I lived in or loved. Many of my gingerbread houses were made before digital photography and long before I had a decent camera so I can't show you all of them, but these photographs are just a few of my favorites.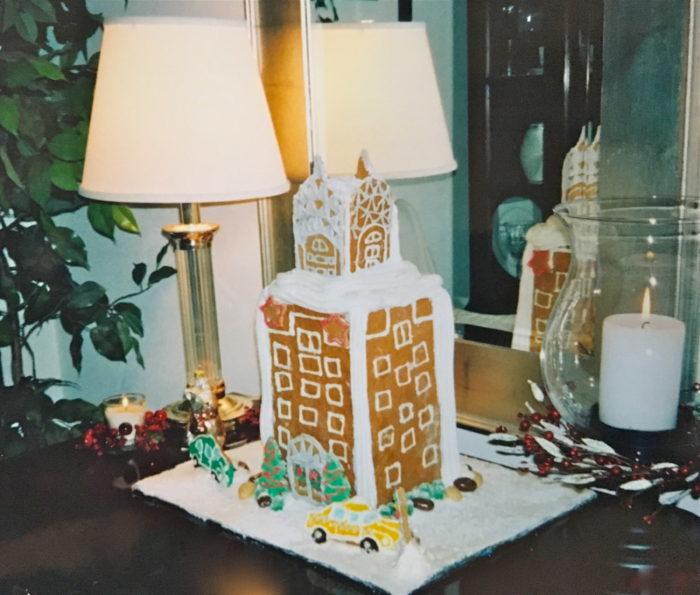 The lead picture at the top of my post was inspired by our honeymoon in New York City. I went all out that year making the Chrysler building complete with a vintage taxi cab and a big apple sign.
This Star Diner was one of my favorites. I just love vintage styled diners so one year I decided to make my own. I got some edible food glitter in silver that I used to color my diner's walls. My marzipan Santa chef is holding a burger and spatula.
My gingerbread house tradition had to take a little break for a few years when my girls were tiny, but now that they are a little bigger I am bringing the tradition back. I am planning a second post in the coming weeks with some smaller kid friendly gingerbread houses. I will have recipes, patterns, tips on how to plan and bake your own gingerbread houses. So come back for more holiday decorations, inspiration and fun.