Pumpkins and apples seem to steal all the attention when it comes to fall baking, but one of my favorite fruits of the fall season is red Bartlett pears.  They are sweeter than their yellow cousin and their light buttery flavor make them one of my very favorites for both eating and baking.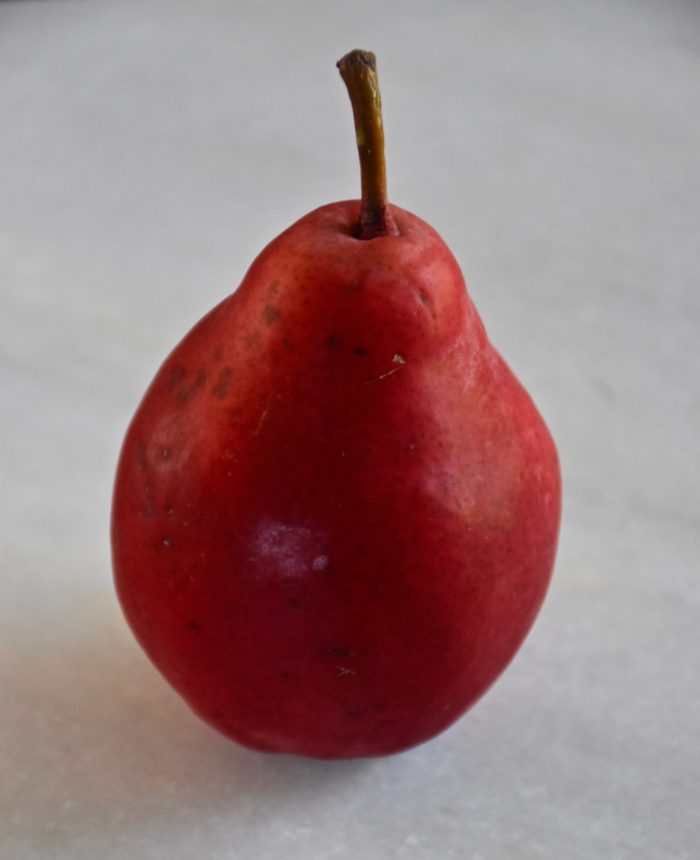 So this week I brought home a bag of these delicious pears and decided they were so good that I would bake a pear cake. When baking at home I love making bundt cakes because they are a fairly quick cake that is easy to decorate and serve. The pear cake is light so I wanted to add a little decadence with a sweet buttery praline frosting that compliments the buttery taste of the pears.
Pear Bundt Cake (Makes 1 ten inch bundt cake)
2 cups Red Bartlett or Bosc Pears (2 medium pears) peeled and diced into small pieces
1 cup (2 sticks) sticks of butter at room temperature
3 cups sugar
5 large eggs at room temperature
2 teaspoons vanilla extract
1 teaspoon cinnamon
1/4 teaspoon allspice
3 cups all-purpose flour, sifted
1 teaspoon baking soda
1 cup milk
Preheat your oven to 350 degrees
First get your pears peeled and chopped and set them aside to fold them into your batter at the end.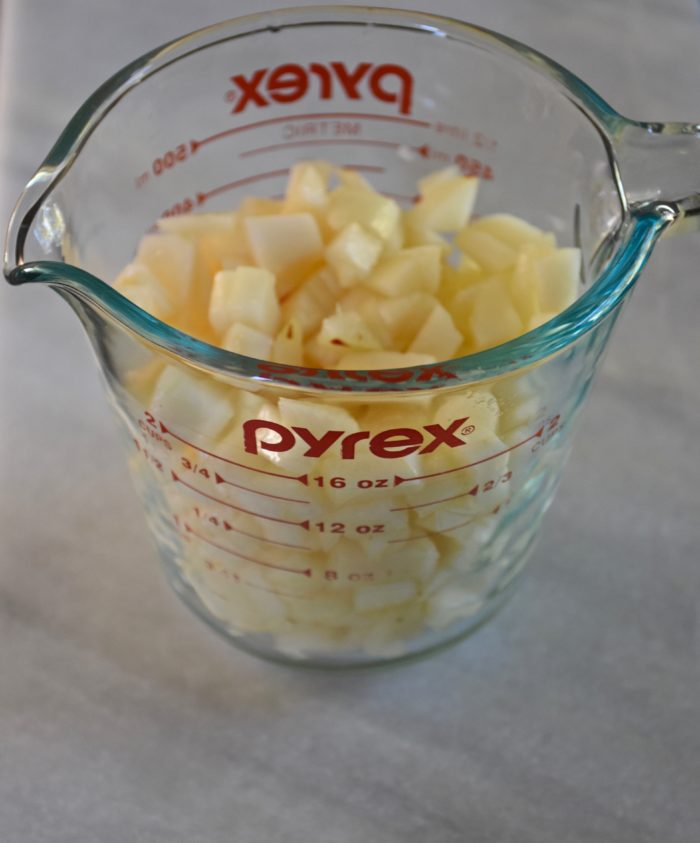 Mix or cream your butter at medium speed for about two minutes. Then add in your sugar and continue to beat on medium for an addition two to three minutes until your butter and sugar are light and fluffy.
Next mix your eggs in one at a time until they are each incorporated into the butter mixture. Then add in your vanilla, cinnamon and allspice.
Then add in your baking soda and half of your flour and mix on low until just incorporated. Add in your milk and then the remaining half of your flour being careful not to over mix your batter.
Then using a rubber spatula or spoon fold in your chopped pears.
Grease and flour or spray your bunt pan with Baker's Joy (my personal favorite for ensuring your bunt cake doesn't stick). Once your pan is ready evenly pour your batter in the pan.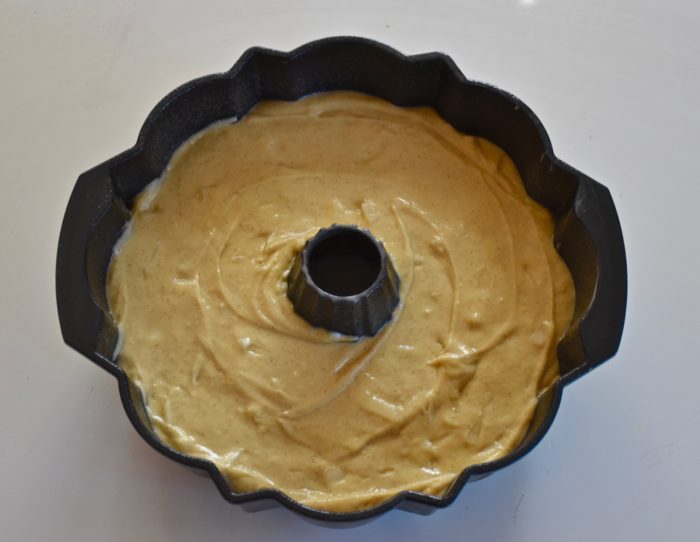 Bake for 1 hour until golden and a long skewer or cake tester comes out clean. Allow your cake to cool at least 10 minutes before you turn it out of the pan. Then allow it to cool before adding the praline frosting.
Praline Frosting
1/2 cup light brown sugar
1/4 cup butter
3 Tablespoons milk
1 teaspoon vanilla
1 cup powdered sugar
1/4 cup pecans, chopped (optional)
In a small sauce pan add in your butter, brown sugar and milk. Heat over medium high heat until it comes to a boil. Whisk it as it boils for one minute. Then take your pan off the heat and whisk in your vanilla and powdered sugar. Continue to whisk your praline mixture as it cools for about 2 to 3 minutes.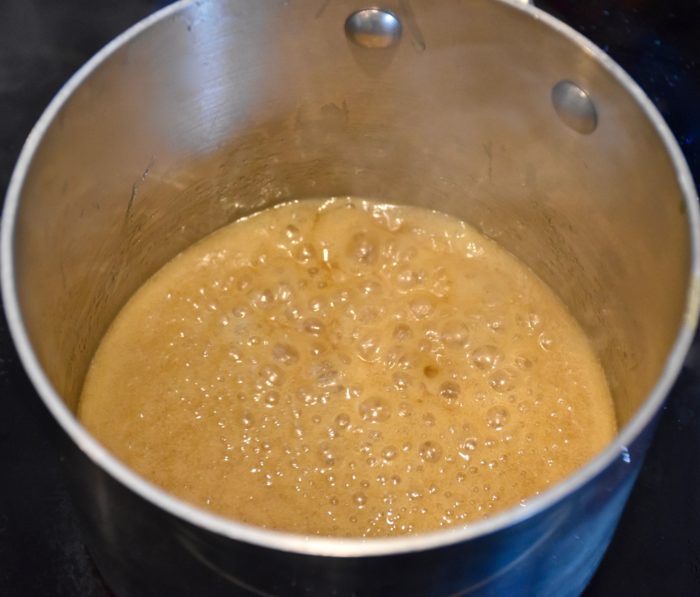 Then pour or drizzle your praline icing on top of your cake. If you want you can sprinkle on some chopped pecans, but the nuts are optional.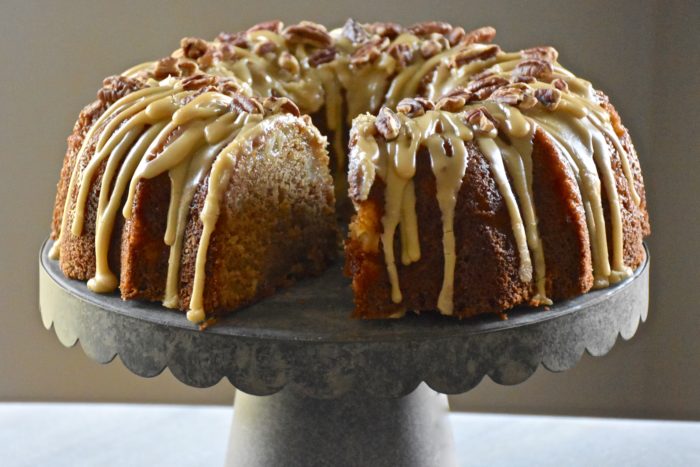 This cake is so light and sweet that it would make a wonderful coffee cake. I must admit that I loved it so much that I had a small slice for breakfast with my coffee this morning. If you are serving it for dessert then try adding a scoop of vanilla ice cream for rich and delicious treat. So bake with one of my favorite fall fruits and give this red pear and praline cake a try.