There is something about the smell of banana bread coming out of the oven. It is the one thing I make that has everyone (my picky eaters included) running to the kitchen in hopes of getting a piece. If I make it the night before there is no way that bread is lasting without part of it being eaten as dessert. As a kid I made banana bread using the Gold Medal Flour Kids Cookbook but over the years I have modified that original recipe to make it my own.
Ingredients:
2  Ripe Bananas
1/4 cup Sour Cream
3/4 cup Sugar
2 Eggs
2 cups Flour
1/2 tsp Baking Powder
1 tsp Baking Soda
2 tsp Vanilla Extract
1 pinch of Salt
3/4 cup Canola Oil
1/2 chopped walnuts or pecans (optional I usually make my bread without them)
Preheat your oven to 350 degrees. I like to make my bread in a smaller convection oven so I adjust my heat to 330 degrees. Next prepare your standard size bread loaf pan (mine is 9×5) by lightly greasing it with cooking spray and then adding a couple of tablespoons of flour and using it to coat or flour your pan. Dump the excess flour in the sink. If you want you can also use Baker's Joy which is a cooking spray that has flour in it.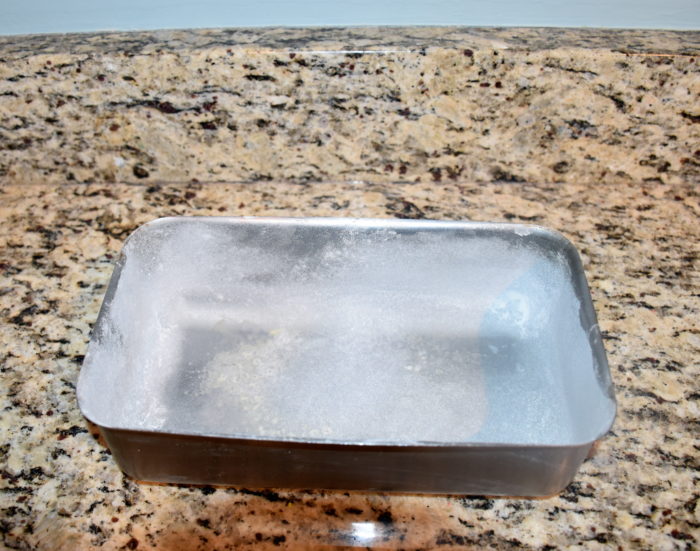 In the bowl of a stand mixer using the paddle attachment mix the bananas until they are a soft mash then add the sour cream. Next add in the sugar and eggs. When the eggs are fully incorporated add the baking powder, baking soda, vanilla, salt, flour and oil. Mix on medium speed until all the flour and oil are fully blended. Use a rubber spatula to scrape down the sides and make sure there are no pockets of flour or bits that are not mixed in. Pour the batter in the pan and bake for 60 to 65 minutes. Remove bread to a plate after 5 to 10 minutes when it gets cool enough to handle. You don't want the sides getting soggy in the pan.
Icing to Drizzle on Top:
1/2 cup Powdered Sugar
1 TBSP Water
1 tsp Vanilla
Whisk together the sugar, vanilla and water until smooth. Then drizzle icing on top. I use a pastry bag with a small hole cut at the end but you could do the same thing with a ziplock bag.
If you want to make the bread a little fancier for a brunch you could also add candied almonds on top. Take 1/2 cup of sliced almonds and 2 TBSP of granulated sugar and place them in a nonstick skillet on medium heat. Stir until the sugar melts and coats the nuts. Do not leave the stove because once the sugar starts to melt it can burn quickly.  Have a plate or piece of aluminum foil ready to put the nuts on to cool. Place the candied nuts on top of the icing so they will stick to the top of the loaf. Another variation that I have done is to melt semi sweet chocolate and drizzle that on top instead of the icing. No matter what version you chose to make this bread is downright delicious.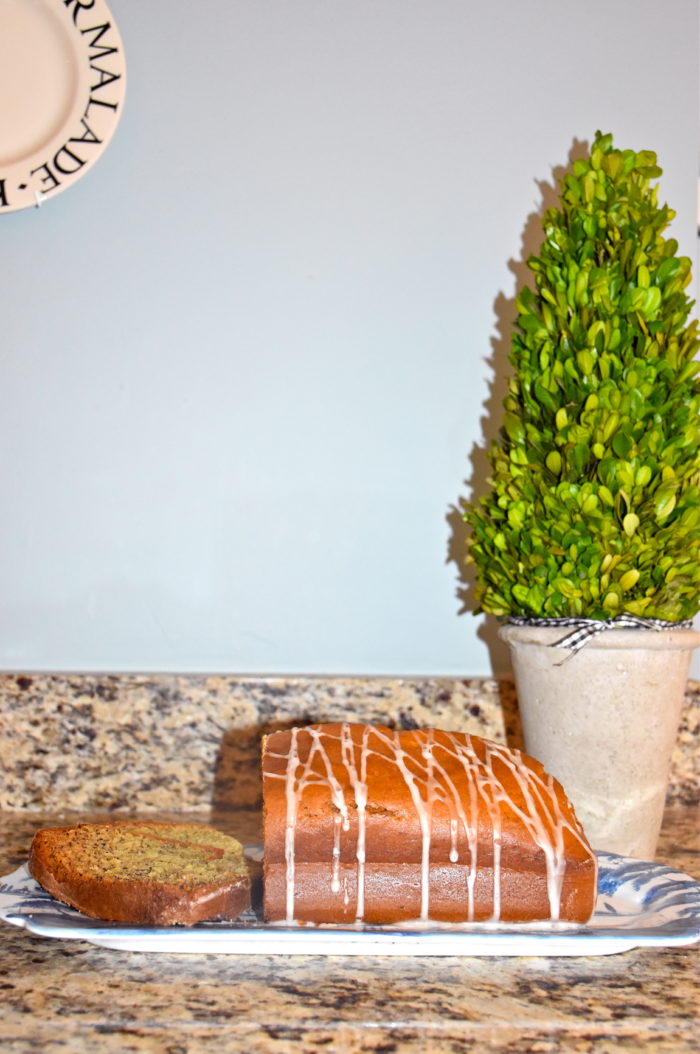 I have a printer friendly version of my recipe for Banana Bread at Pioneer Woman's site Tasty Kitchen.