Autumn is here and the morning air is now cool and crisp. The gardeners are now out planting borders of cabbages, kales, mums and pansies. As I walk, I love to linger and take in the beauty of fall's regal colors. The deep reds, purples and oranges paint fall gardens in such a gorgeous palette. This English styled cottage had a lovely front garden. Green boxwood topiaries line the flower beds and the planters were overflowing with kale, cabbages and pansies.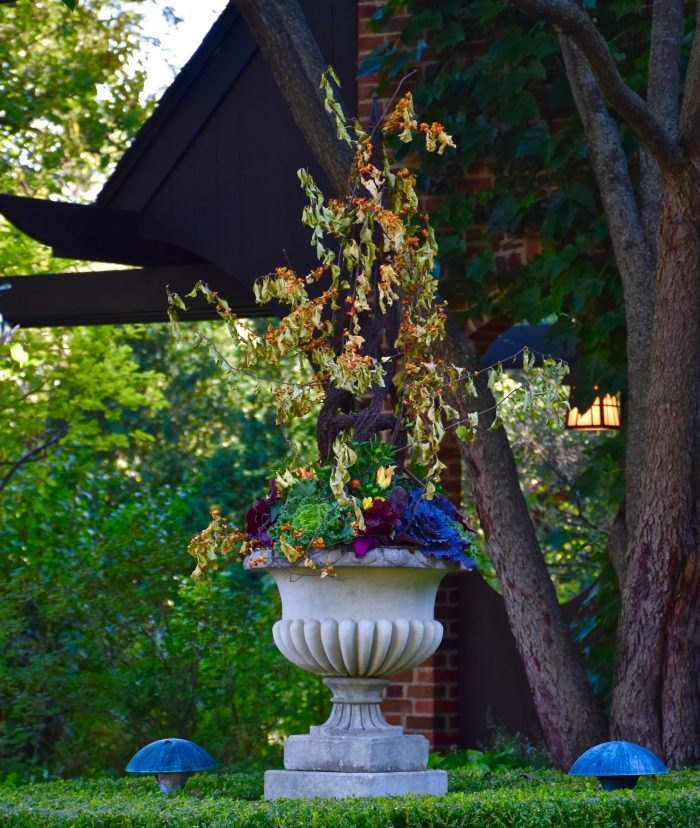 This planter was particularly pretty. I love the height and color they added by using the dried branches and berries.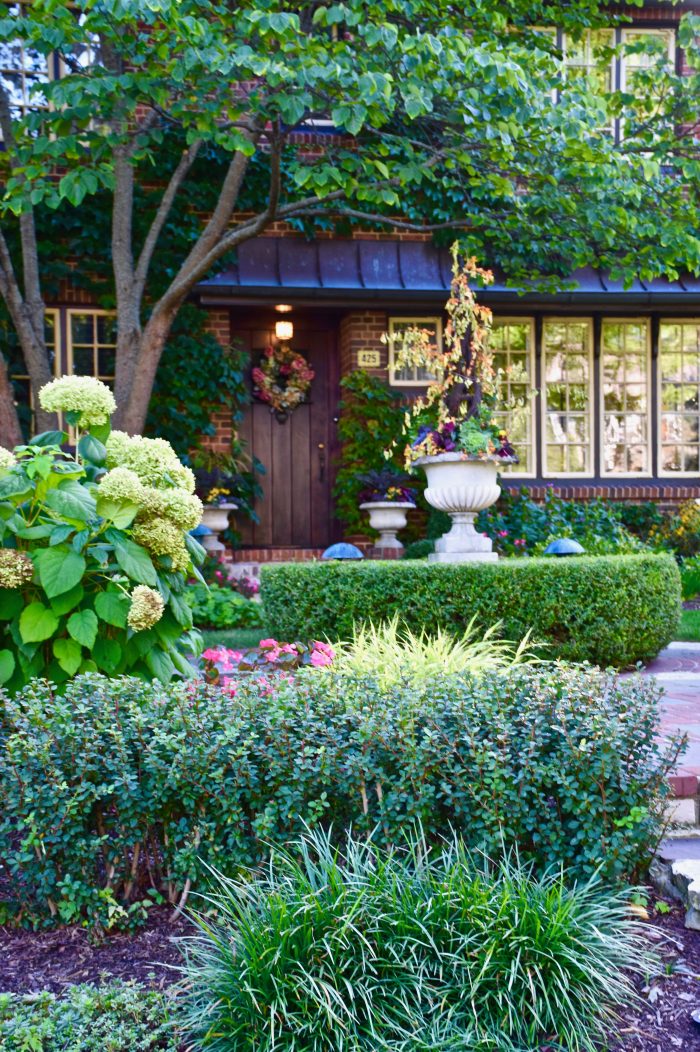 It feels a bit like a story book cottage with its ivy-covered doorway and the lantern lights and wooden door.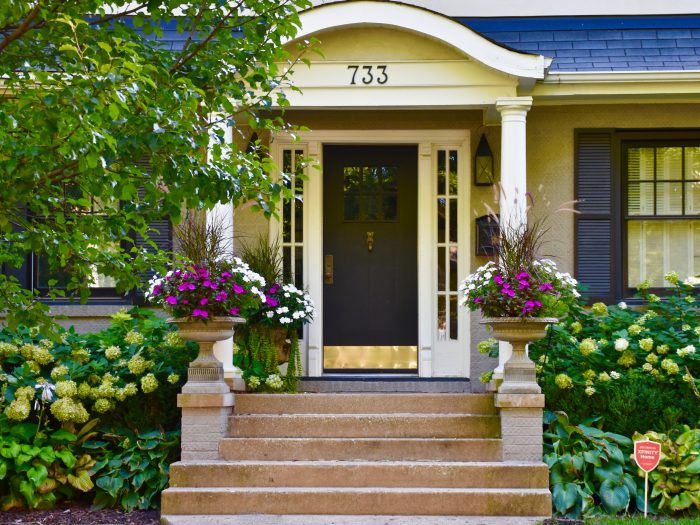 I loved this set of stunning purple planters that brighten this front porch. Purple fountain grass is one of my favorites for creating height and adding texture to any planter or flower bed. The fountain grass is circled with New Guinea impatiens, which I have found to be more hardy in the fall than traditional impatiens.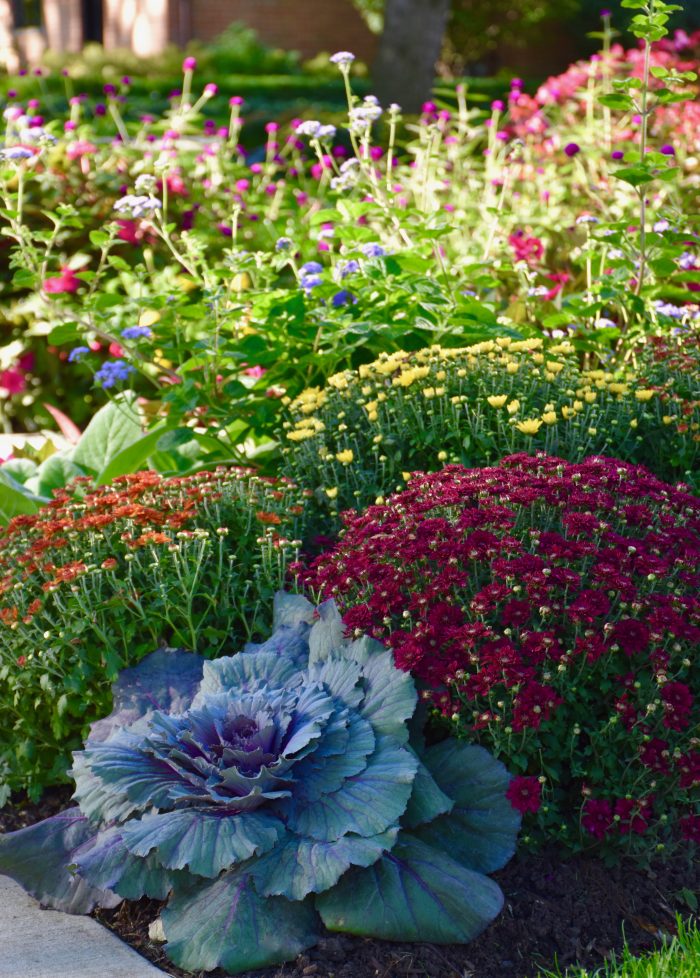 A front walkway filled with vibrant colors and blooms. The purple cabbage and mums make a spectacular statement.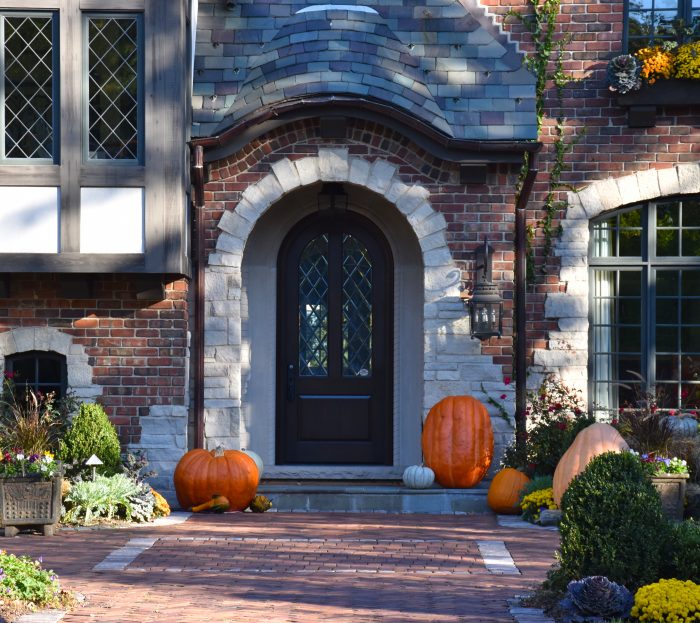 Mixing in planters, flower boxes and  pumpkins make for a pretty fall statment.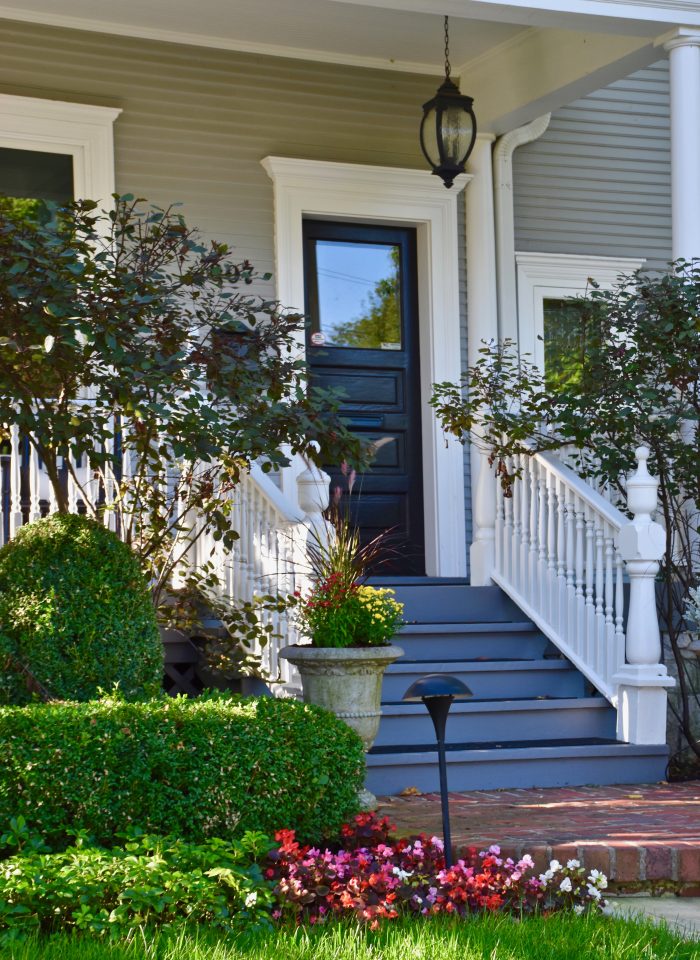 Just a touch of fall with this planter. I love how these mums and fountain grass brighten the doorway.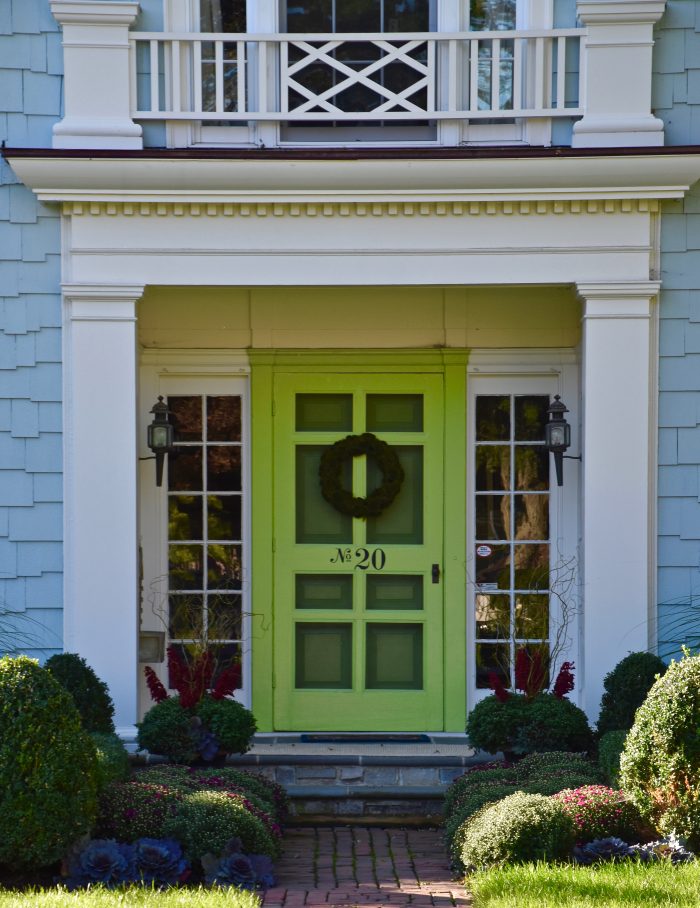 This cheerful apple green door is decked out for fall with flowerbeds filled with deep red mums and purple cabbages.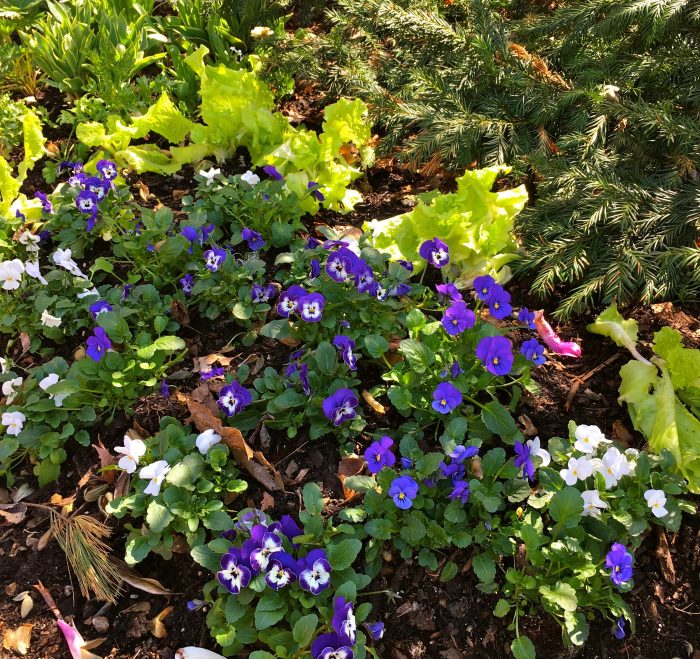 Even if a vibrant apple green door isn't the right look for your home you can still add some light green touches to your garden with lettuces that create lovely contrast against fall friendly purple and white violas.
So if the fall weather has you out gardening or thinking about planting a fall pot or two, then take a little inspiration from some of these picturesque gardens. Just a few flowers can brighten your home and welcome the season.