"Despite the forecast live like it is spring." – Lilly Pulitzer
I truly believe that when you look for the beauty and good in life you will find that there are so many wonderful reasons to celebrate everyday. I think this is the reason I love holiday decorating. It's the small details that make everything feel festive. Holiday decorations not only give your house a special feel, they often have roots in family traditions. Usually Christmas is when you see everyone decorate their whole home, but then there is that sad after-Christmas feeling… when the decorations come down and the house that seemed just fine in November, suddenly feels empty and plain. This is why I like to decorate for the seasons because there's always something to look forward to celebrate. One of my favorite seasons to decorate for is Easter and Spring. Anyone who knows me well, knows that I am always changing certain details around my home to fit the time of year. Spring is beautiful with bright colored bulbs and bits of Spring green leaves beginning to dot the landscape. So with Spring here, I thought I would give you a peek at the traditions and decorations that make Easter one of my favorite seasons.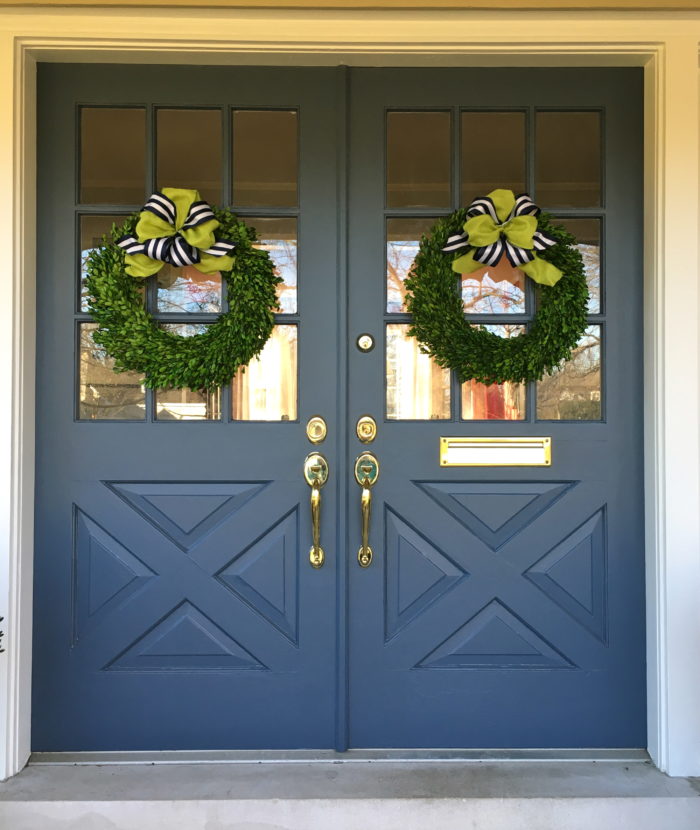 I usually start with the front door. It is still too early to add flower pots to the front, so I like to add a new bow with bright colors to fit the season. These green and navy bows add a spring feel to the front of the house.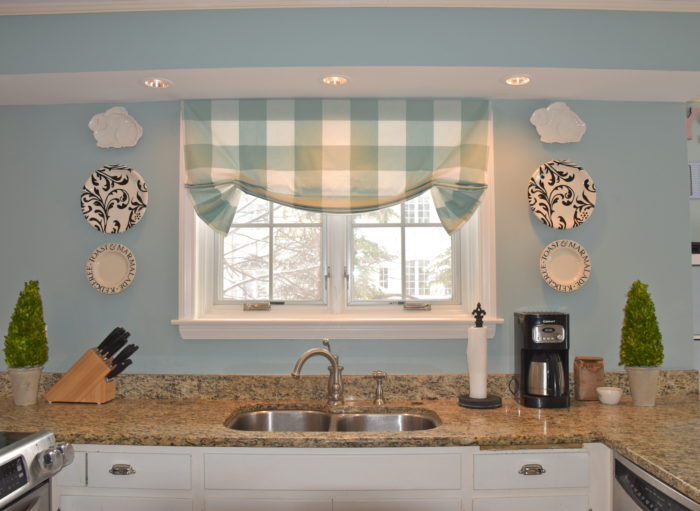 In my kitchen I got some new bunny plates from Amazon to add a little fun while I am cooking. It's a small detail but sometimes its the little things that can make you smile. My youngest was so excited about the plates that she told her grandfather that we got new bunnies (I had to clarify that they were decorations and not the real thing.)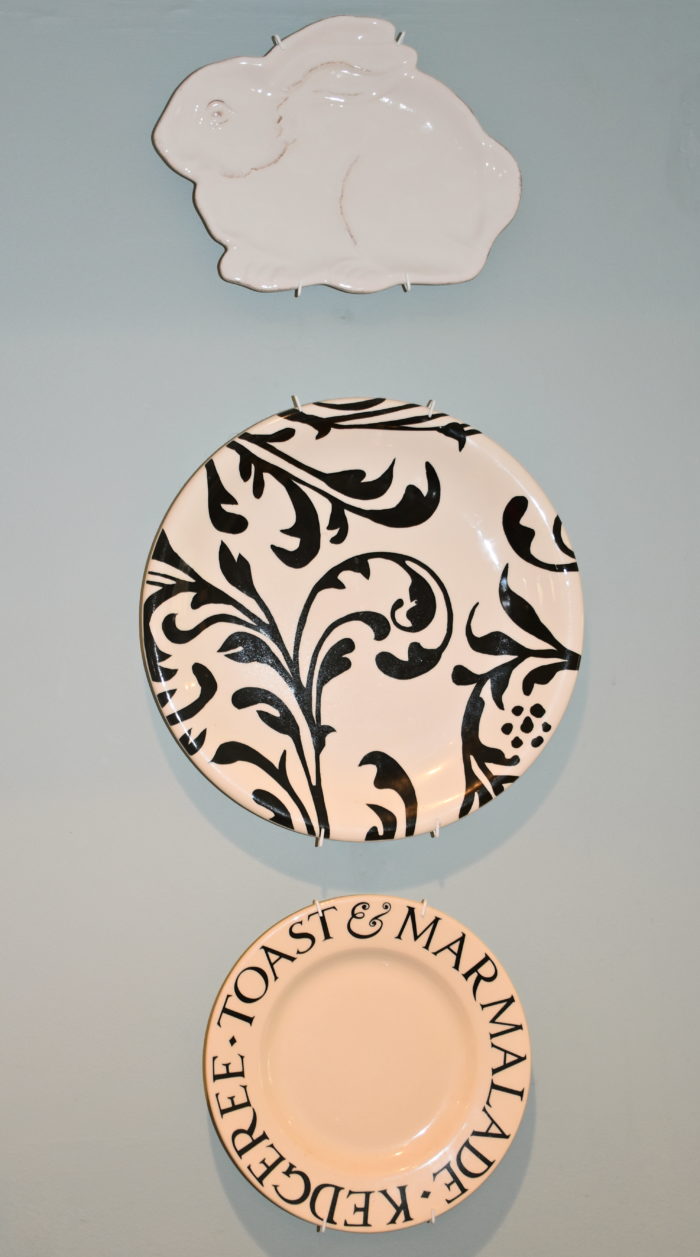 Then in the den off the kitchen I hung a set of my favorite eggs.

These Easter eggs were something my grandmother, Latrell created. My grandmother was very creative and talented. She made so many beautiful decorations over the years, but my absolute favorite idea was her Easter eggs. I just love the bright colors, the ribbons, the flowers and sequence.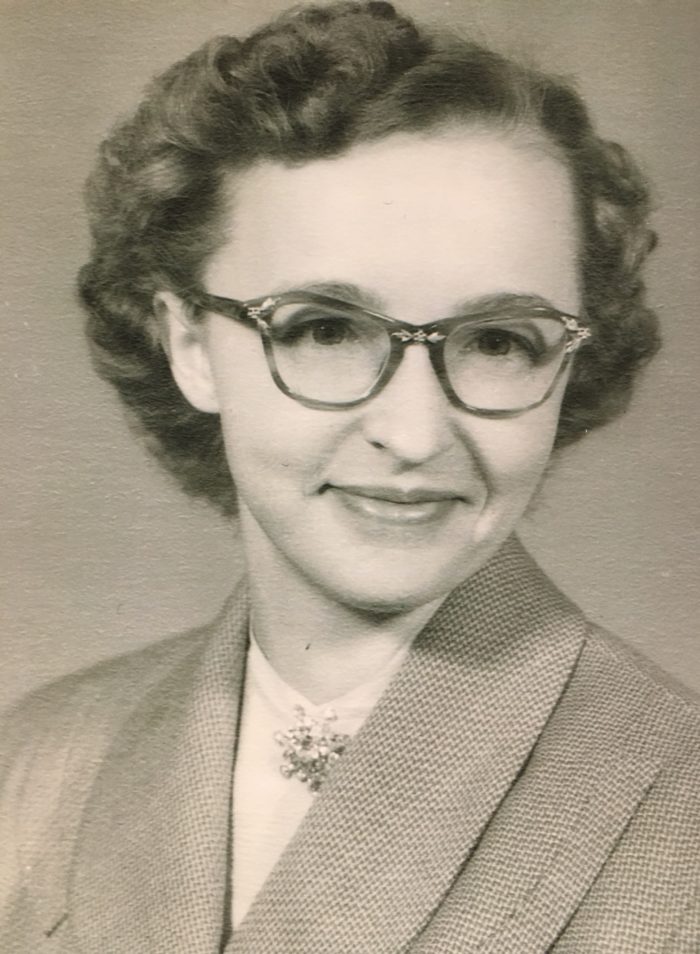 They are so pretty that they top any christmas ornament I have. My mom has the original eggs my grandmother gave us and she always has them out on a beautiful Easter tree.  When beginning my own traditions I decided I loved those eggs, so one year I made my own Easter eggs ornaments like my grandmother's.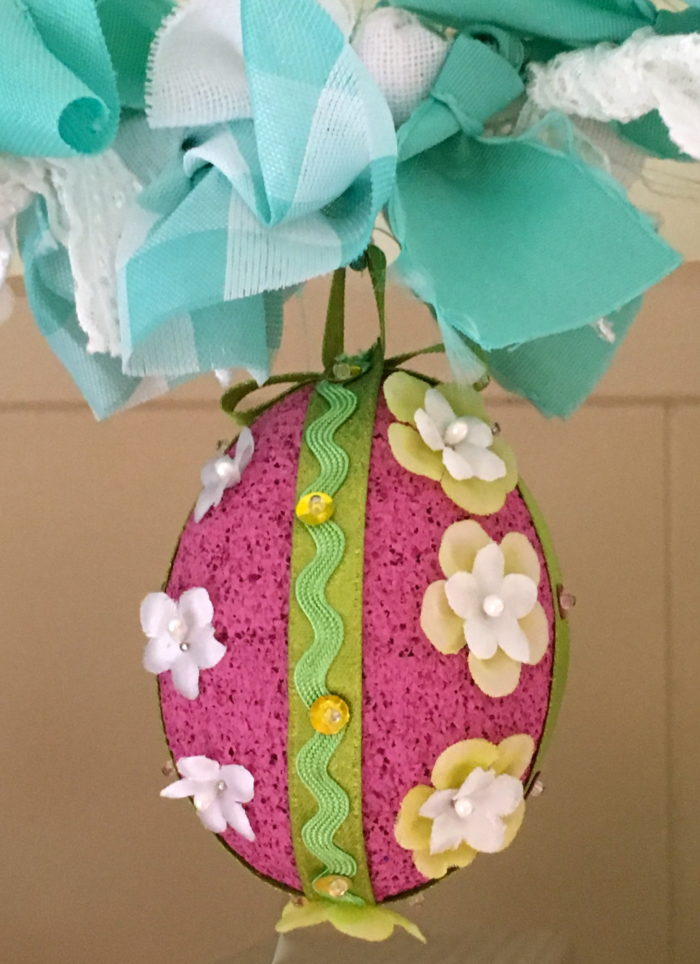 Over the years, I have displayed them in lots of different ways. I have hung them from my chandelier to set a pretty Easter table. I have also hung them on an Easter tree with butterflies. This year I was a little worried that my very curious preschoolers would want to play with them, so I made a turquoise ribbon garland and hung them from a tall bookcase just off my kitchen. This way I can display and enjoy them without any worrying about someone eating part of the decoration.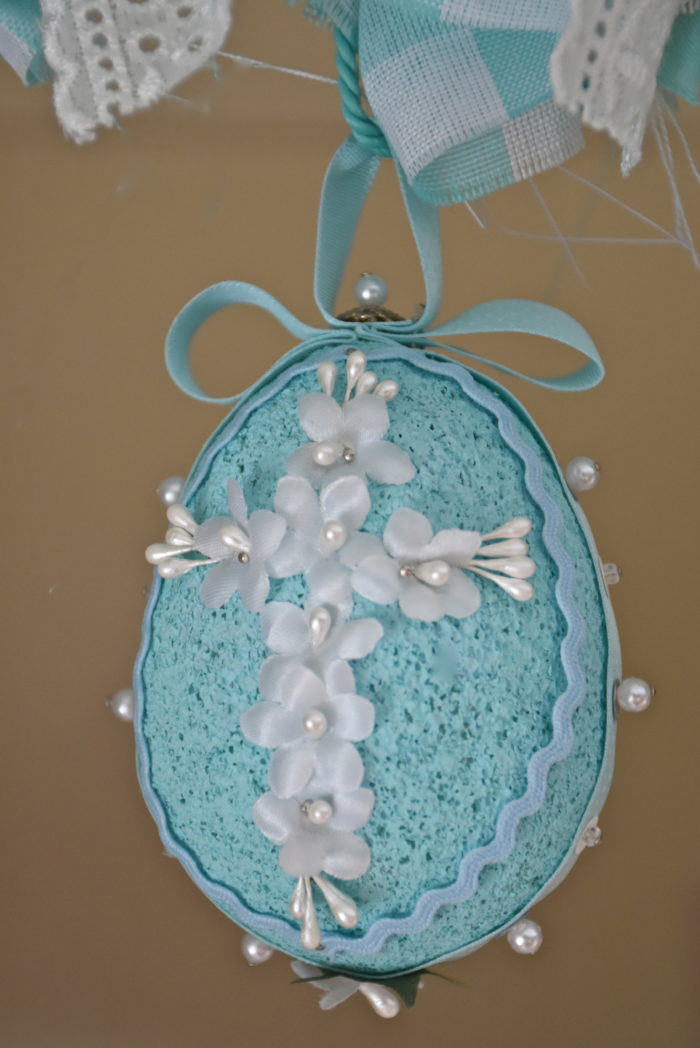 This year my girls are beginning to really notice and participate in the decorating and seasonal fun around the house. So the tradition continues and hopefully they too will see the joy in celebrating and decorating for every season.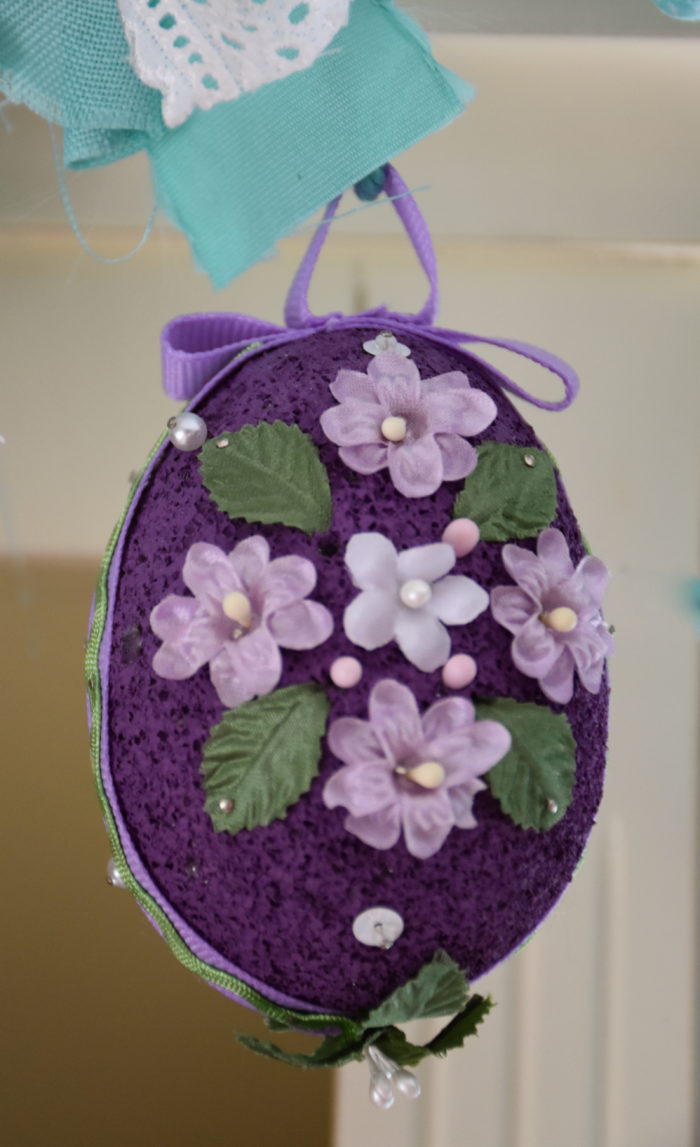 While I am thinking about spring, come back this Thursday when I am sharing one of my very favorite cakes that is sure to make the perfect addition to your Easter dinner or brunch.