When I think about Valentine's Day dinners I always think of strawberries. The produce department has the best selection of strawberries around this time of year and the beautiful red color of the berries makes it a great date night dish. It's a wonderful salad to pair with a steak or a grilled fish. The combination of the balsamic vinegar and the strawberries makes it delicious and just a little different. So here is a family favorite to share with the ones you love.
Salad Ingredients:
1 head butter lettuce (torn into bite size pieces)
1 carton of strawberries (washed and halved with the tops removed)
1/4 of a small red onion (sliced lengthwise into small strips)
1/2 cup of walnuts
3 TBSP of granulated sugar
Balsamic Vinaigrette Salad Dressing Ingredients:
2 TBSP balsamic vinegar
2 TBSP of white vinegar
2 TBSP of granulated sugar
1/2 cup of canola oil
1/2 Tsp Herbs from Provence (I have had good luck finding this spice blend at most grocery stores)
1/4 Tsp salt
1/8 Tsp pepper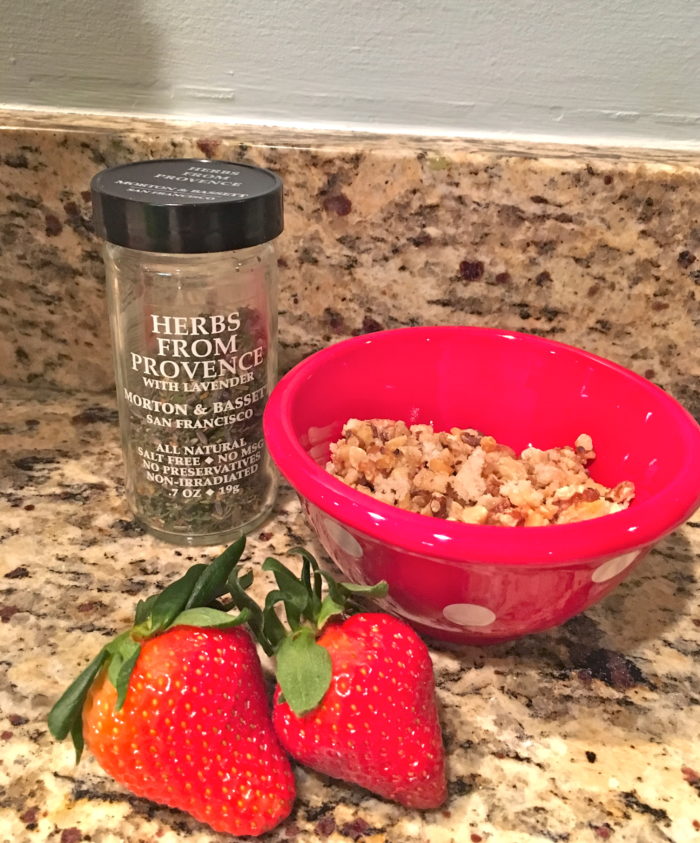 Prepare the lettuce, strawberries and onion for the salad and place them in a large salad bowl. Next in a small nonstick skillet mix together the walnuts and 3 TBSP of granulated sugar bring the pan to a medium heat. Stir until the sugar melts and coats the nuts. Do not leave the stove because once the sugar starts to melt it can burn quickly.  Have a plate or piece of aluminum foil ready to put the nuts on to cool. Once the nuts are cool you can sprinkle them on top of the salad.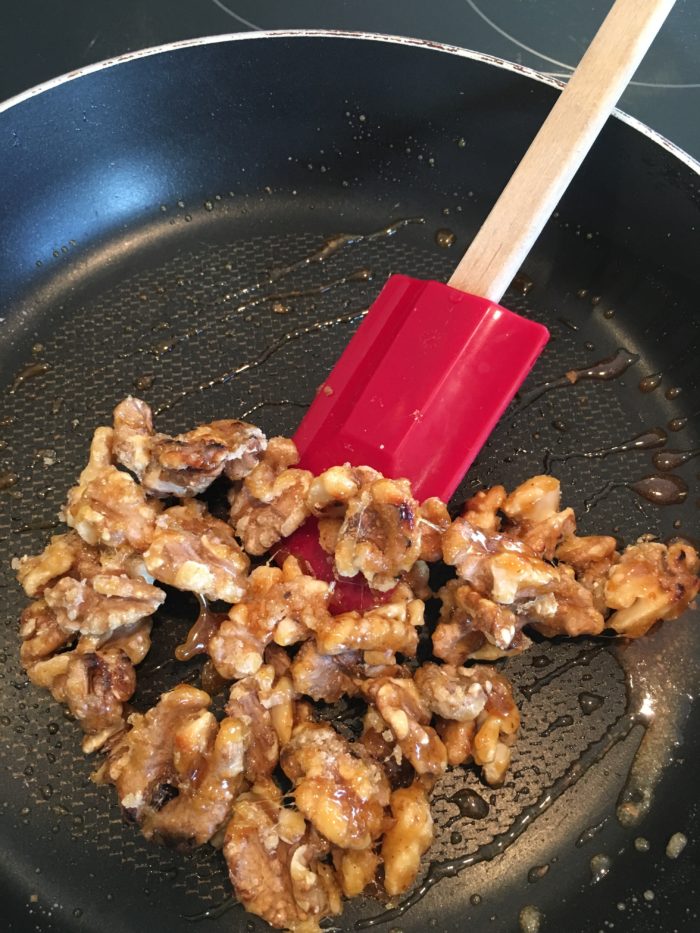 To make the salad dressing, mix together the two vinegars, sugar, salt and pepper in a medium sized bowl. Next slowly pour the oil in a slow stream while whisking the dressing. Continue to whisk until the oil and vinegar are fully incorporated and the dressing looks thicker. Then whisk in the Herbs of Provence. Sometimes I make this dressing in my mini food processor which gets it blended quickly. Wait to add the dressing until right before you serve the salad so it doesn't get soggy. You can make the dressing ahead of time just whisk it again if some of the ingredients have settled.
Happy Valentine's Day!