French bread, caramelized onions, white wine and cheese was there ever a more comforting and decadent list of ingredients? This is why French Onion Soup soup remains a cherished favorite. It's one of those good weekend recipes when you have just a little more time in the kitchen. The caramelized onions take a little patience, but apart from some occasional stirring they are easy to make and well worth the effort. One spoonful of the beefy onions with the crusty baguette and nutty melted cheese warms the soul.
French Onion Soup with Cheese Croutons -Serves 4 to 6
4 Tbsp butter
5 large sweet yellow onions, halved and thinly sliced
1 tsp kosher salt, plus more for seasoning
1/2 cup dry sherry
1 cup white wine
6 cups good quality beef broth
3 bay leaves
1 fresh thyme sprig
1/2 tsp fresh ground pepper
1 small French baguette, sliced into 1/2 inch thick slices
3 Tbsp butter, melted
1/2 cup grated Gruyère or Swiss cheese
1/4 cup grated parmesan cheese
Melt 4 tablespoons butter in a large stockpot over medium heat. Add the sliced onions and cook for 30 to 40 minutes stirring occasionally to make sure the onions cook evenly. Season the onions with 1 teaspoon of kosher salt. Once the onions turn a caramelized golden brown add in the sherry.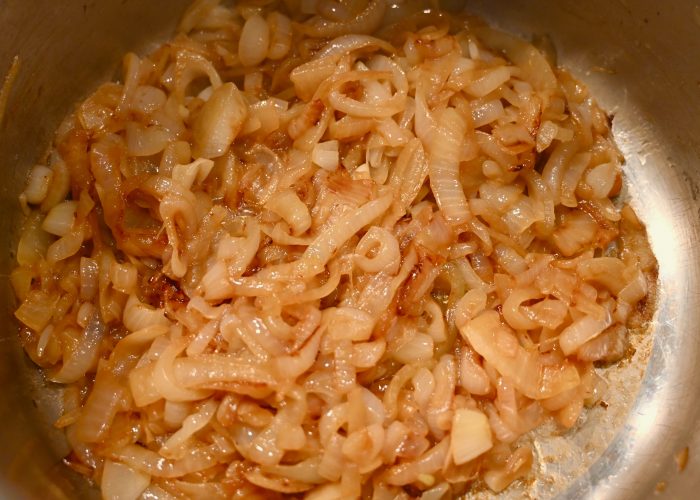 Scrape up the brown bits and let the sherry simmer for 5 minutes. Then add the white wine and simmer for 10 minutes more. Add beef broth, bay leaves, 1 spring of thyme and pepper. Taste the soup for seasonings and add additional salt if needed. Let the soup simmer for 20 minutes.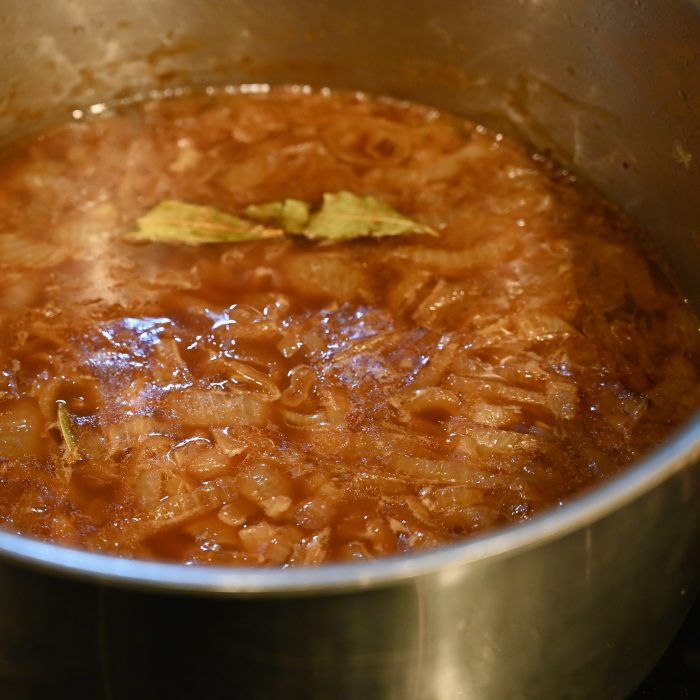 Preheat the broiler and melt 3 tablespoons of butter. Brush the melted butter on the top of each French bread slice. Toast the bread for 1 to 2 minutes until the edges of the bread slices are just golden. Then sprinkle parmesan and Gruyère or Swiss cheese on top of each slice. Broil for an additional 2 to 3 minutes until the cheese is melted and bubbly.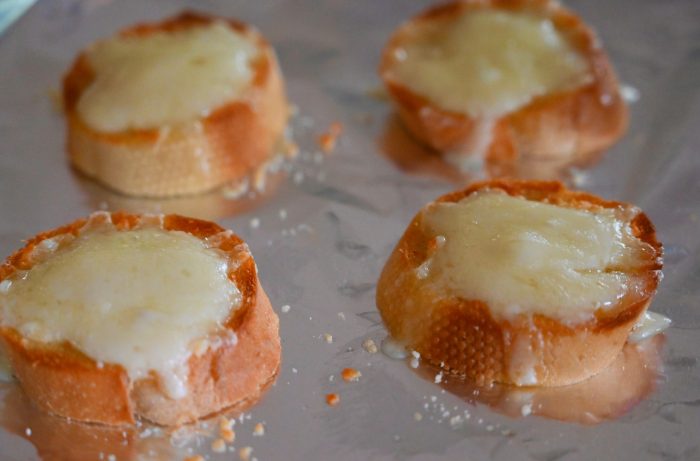 Remove the bay leaves and thyme sprig from the onion soup and serve the it hot with two to three cheese croutons on top. Garnish with small fresh herb sprigs.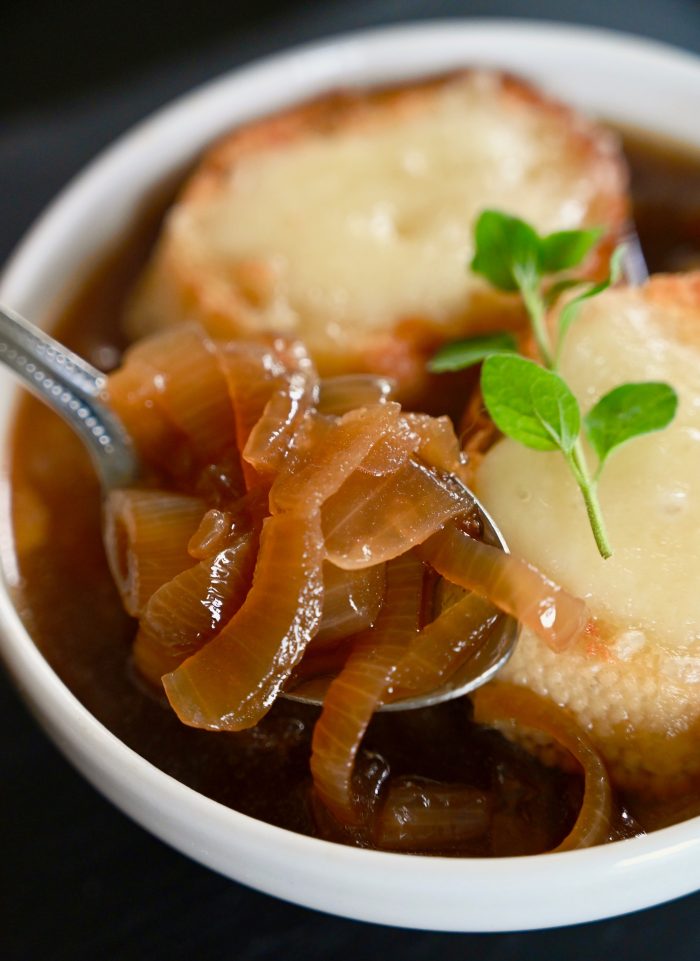 I have been known to serve this soup with the Caesar salad, but for an over the top meal serve it with my Avocado and Romaine Salad. They are amazing when paired together. As the days get shorter and chillier there is nothing like a comforting bowl of French onion soup.