So many European landscapes feature beautiful potted gardens. The picture above is from a trip I took to Ireland years ago. All those potted boxwoods in gorgeous antique flower pots made a lasting impression on me.
Early March has me eagerly awaiting all those spring flowers. As the snow melts, I am already planning new projects for my garden including creating a larger potted kitchen garden inspired by some of my favorite European container plantings.
Last spring I created three large raised garden beds for herbs and vegetables. The flowerbed that they are in can have drainage issues. So I need the raised flowerbeds protected my plants and allowed me to reclaim this formerly washed out garden space.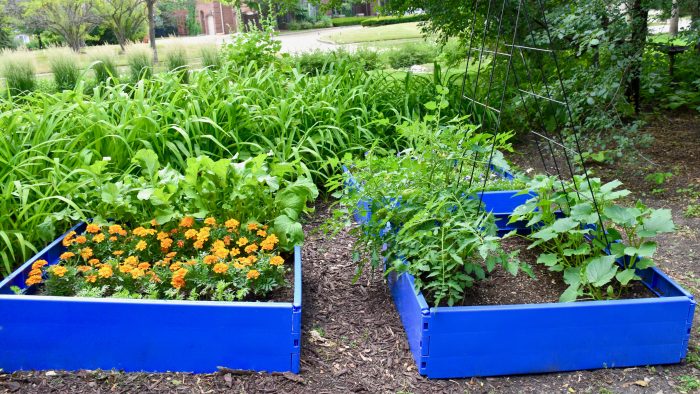 Inspired by British designer David Hicks' book My Kind of Garden, I want to expand my vegetable and herb garden with other pots that add height and interest. My Kind of Garden was Hicks' last book and in it he shares pictures of his favorite landscapes that he designed and others that inspired him. I love his book because it gives you a glimpse of so many interesting gardens from around the world. This gorgeous potted garden below is one that Hicks designed for his own home in England.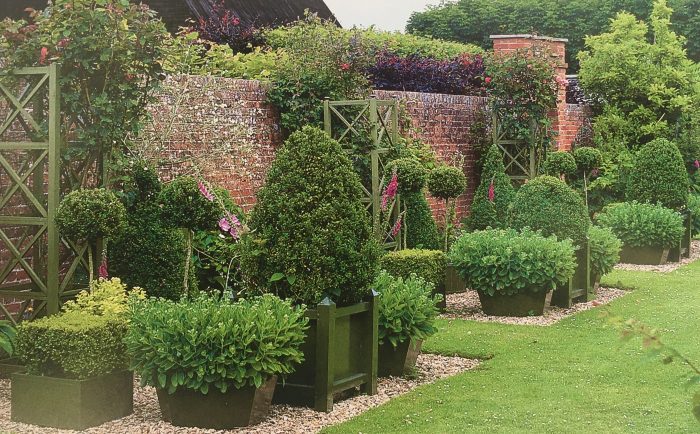 I like how he used lots of different styles of pots all in a similar shade of green. So while looking for new containers from my own potted garden project, I thought I would share a few of the beautiful gardens and planters that have inspired me.
Formal English Garden Styled Planters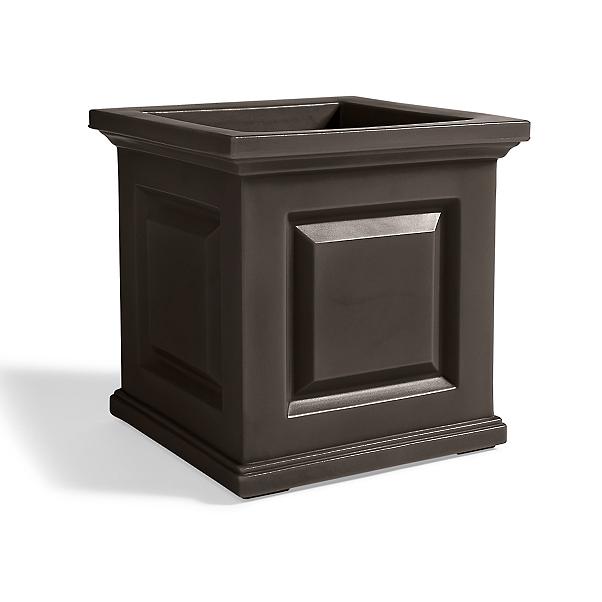 The Nantucket Planter from Grandin Road comes in several colors and heights the price is  reasonable.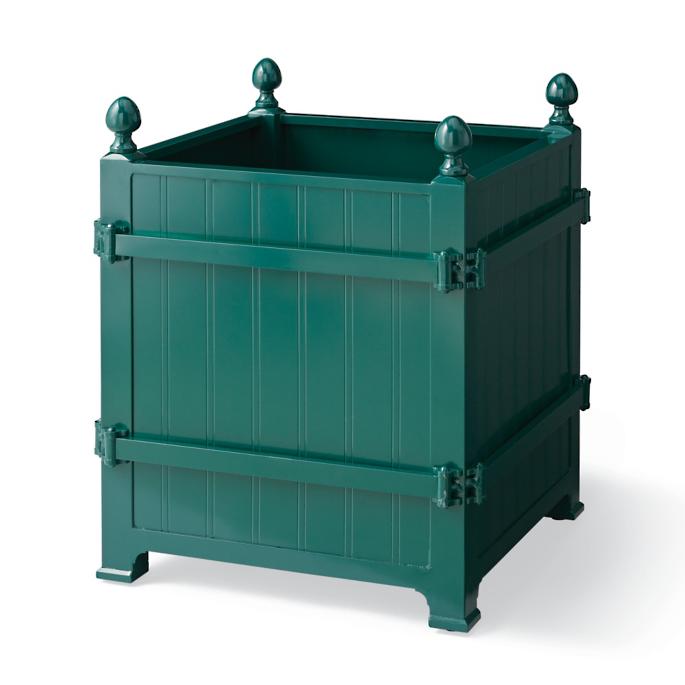 This second pot called the Versailles Planter. It comes with a fairly royal price tag, but it has a wonderful formal garden feeling and it comes some beautiful colors including this deep green as well as a pretty British blue.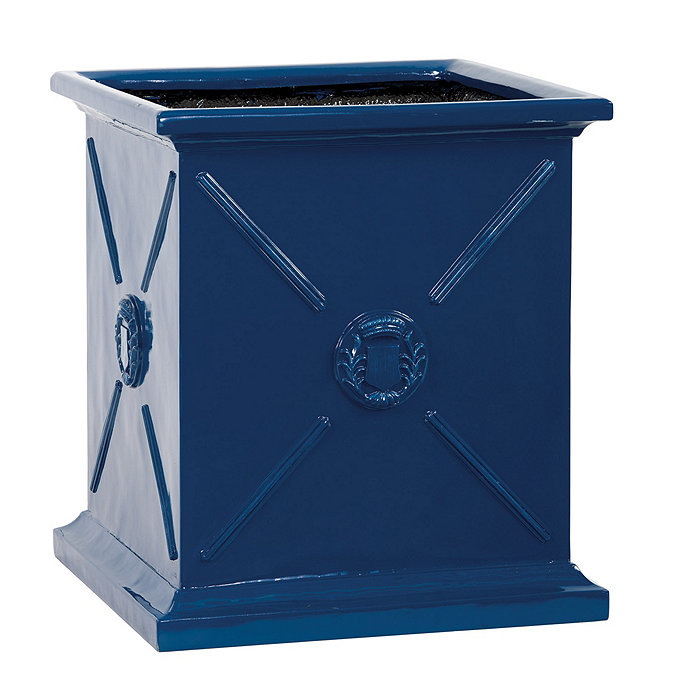 Ballard Designs also has a lovely collection of stately planter boxes including this collection of Beauclaire Planters.
Another one of my favorite gardens is in Denmark. It's one that I follow on Instagram. Have you seen Gina's lovely garden at GNC Garden? It's certainly a memorable one and I am looking forward to seeing more pictures this spring.  Gina's garden features a beautiful collection of woven basket planters and darker pots,  which makes a real statement  in her mostly green and white garden.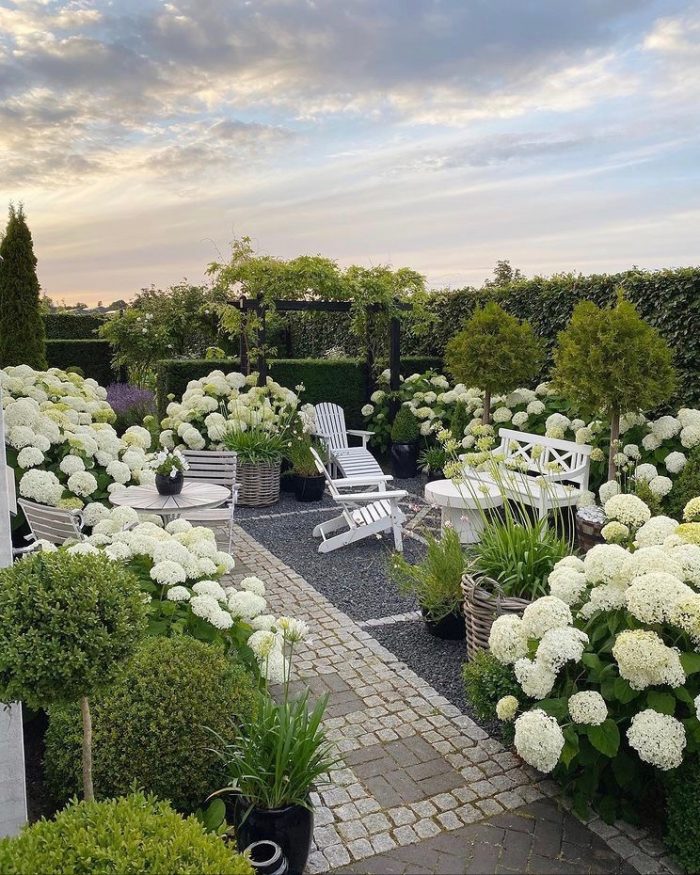 Danish GNC Garden Inspired Woven Flower Pots:

These All Weather Wicker Pots are from Cost Plus World Market. They have a wonderful basket like texture that would look beautiful in any potted garden.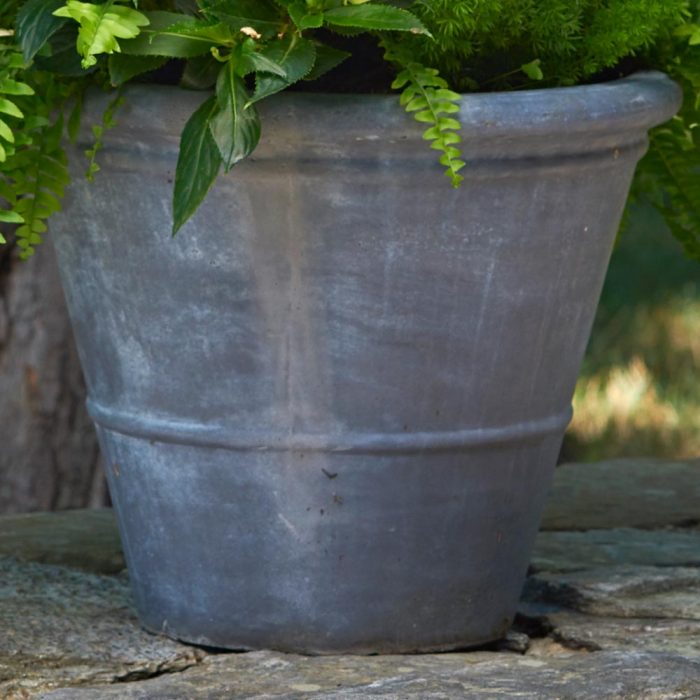 Another flower pot that I loved for this look is called the Foxcroft Planter from White Flower Farm. I particularly like the weathered gray finish.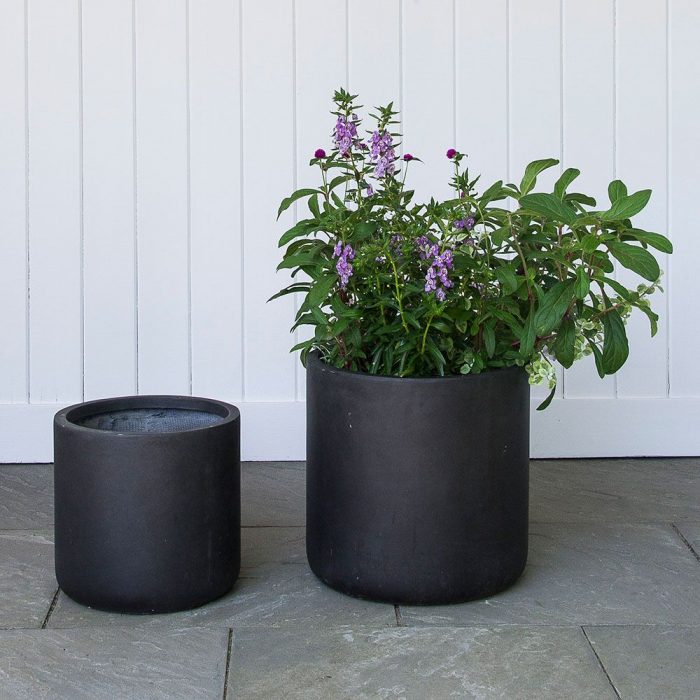 White Flower Farm also has these smaller Urban Accent Black flower pots that would look great on a table or in mixed in with all the woven basket planters like GNC Garden.
Finally, a very colorful potted garden from Danish gardener, writer and photographer Claus Dalby. His gardens and Instagram account always make me smile. I particularly love this spring collection of pots in front of his garden gate. It changes over the seasons, but it is always beautiful. Following his Instagram account is such a joy.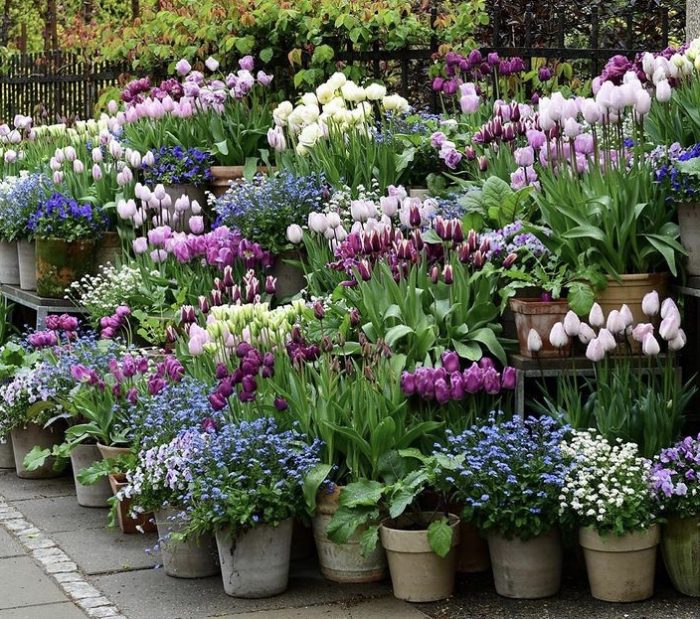 Claus Dalby Inspired Pottery Garden
Dalby's collected pots have a pretty washed out gray color to them that remind me of the flower pots made by Ben Wolff Pottery. I like the lettuce leaf edge on these pots, but Wolff has lots of other designs as well.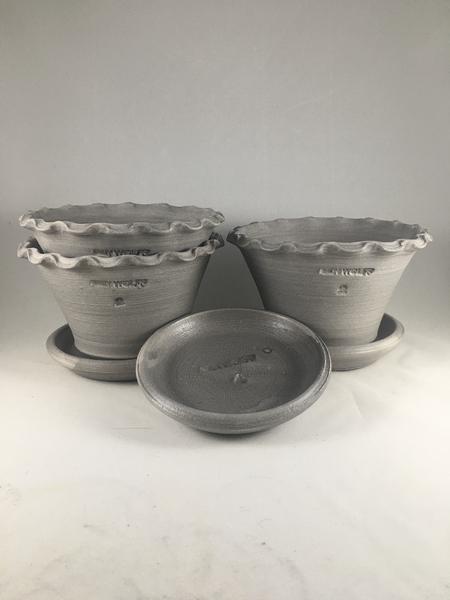 Next for a more traditional terra cotta collection look that these beautiful flowerpots that were made for the British Horticultural Society by Whichford Pottery their RHS Flowerpot would make a lovely statement surrounded by other smaller pots.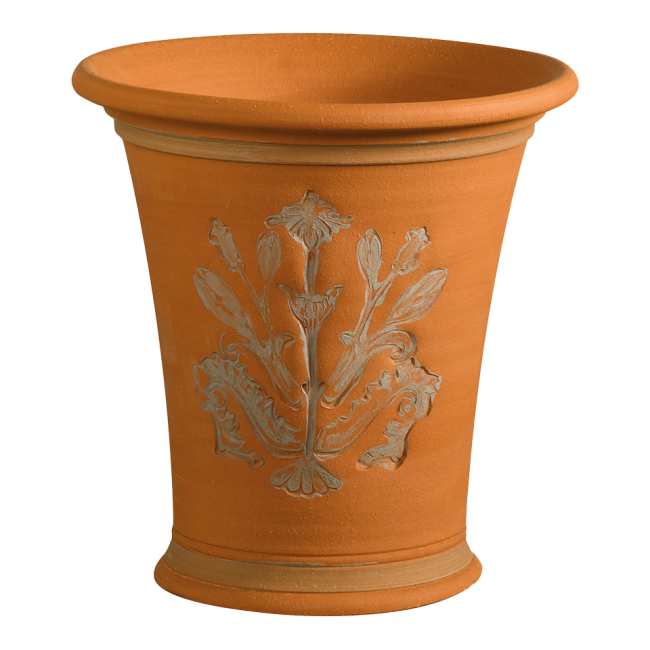 Lastly, for an Italian inspired potted garden check out the Alto Pot from Seibert Rice. Their potted gardens are breathtakingly beautiful. Here is a link to a project they completed at the New York Botanical Gardens.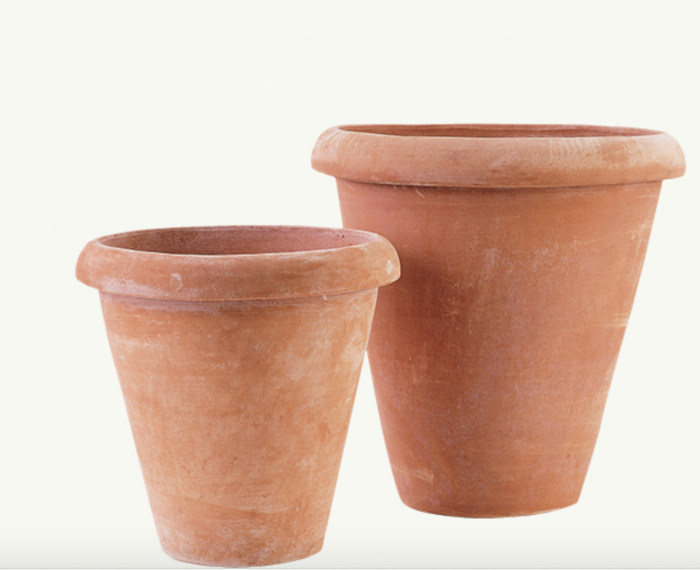 So as spring draws near, looking at all these potted gardens has me inspired and ready to plant my own.