It's my favorite time of year so I wanted to share the recipes and traditions that my family loves most. This year more than ever I have been looking forward to seeing all the twinkly lights and enjoying the small things that make this season so special.
So let the holiday baking season begin. This week my daughters and I decided to turn on some holiday music and have a little fun in the kitchen. We made a batch of our favorite holiday treat-chocolate cake truffles. These gorgeous bite sized chocolates are filled with cinnamon chocolate cake and a touch of buttercream. They are so irresistibly good that they make wonderful gift make to share.
Chocolate Cake Truffles -makes 40
1 9×13 chocolate sheet cake (recipe follows)
chocolate icing (recipe follows)
4 (12oz) bags dark or milk chocolate candy melts (I use Wilton brand)
1 (12oz) bag of chocolate for the piped chocolate zigzags on top
1 bag or bottle of holiday sprinkles
40 colorful cupcake liners (optional)
Chocolate Sheet Cake
1 stick of butter
1 cup water
1/2 cup canola oil
2 cups sugar
1/2 cup cocoa powder
1 teaspoon cinnamon
2 cups flour
2 eggs
1/2 cup buttermilk
1 1/2 teaspoons baking soda
1/4 teaspoon salt
1 1/2 teaspoons vanilla
Preheat the oven to 350 degrees. Prepare your cake pan by lining it in parchment paper and greasing and flouring the sides or spraying them with Baker's Joy.
Then in a heavy saucepan combine the butter, water and canola oil and set over medium heat until the butter is just melted. Meanwhile in a large bowl of your mixer add together the sugar, cocoa and flour. Then pour the butter mixture into the sugar and flour mixture and beat until smooth. Mix in the eggs one at a time then mix in the buttermilk. Next add the baking soda, salt and vanilla all at once and mix one final time.
Pour your cake batter into your prepared pan and bake for approximately 30 to 35 minutes. Let the cake cool and prepare the chocolate frosting.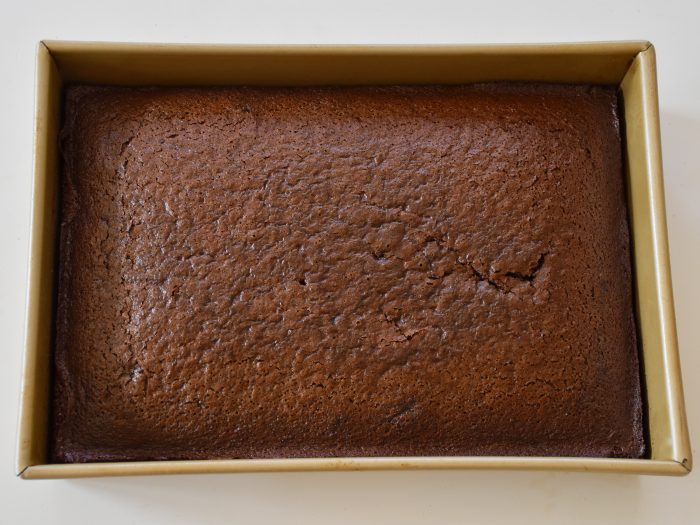 Chocolate Icing
4 tablespoons butter, softened
3 cups powdered sugar
1/4 cup plus 2 tablespoons cocoa powder
1/4 cup plus 1 tablespoon milk
1 teaspoon vanilla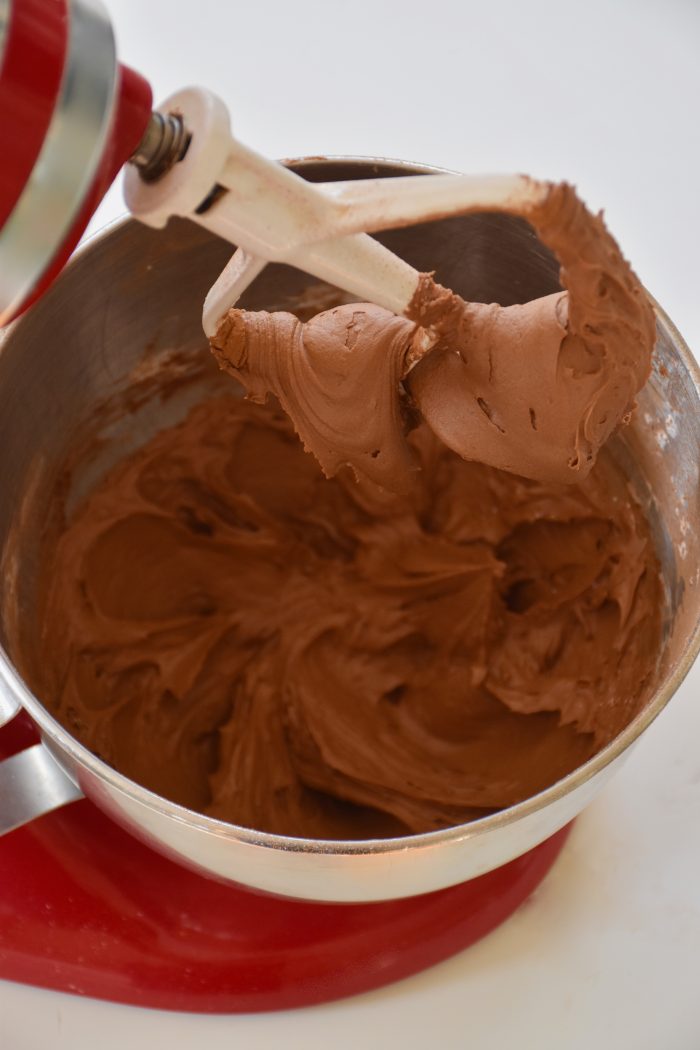 Place the softened butter in the bowl of a mixer. Beat it for 30 seconds on medium speed. Then add in the cocoa powder, powdered sugar, salt, milk, vanilla. Continue to beat on medium speed until light and well mixed.
Next create the chocolate cake ball center.
In a large mixing bowl crumble the chocolate cake. Then mix in all of the chocolate icing until the icing is evenly incorporated and it sticks together well.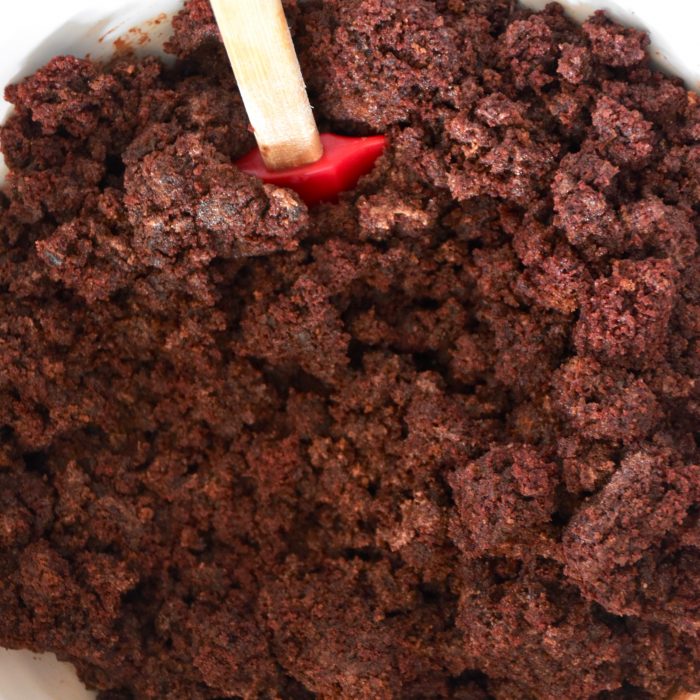 Then use a small cookie scoop (1¾ inch diameter or 2 tablespoon size) to make even sized balls. Roll the scoop in your hands to make sure that it is smooth and round. Then chill the cake balls in the fridge for a least an hour or if you are in a hurry you can also chill them in the freezer for 30 minutes.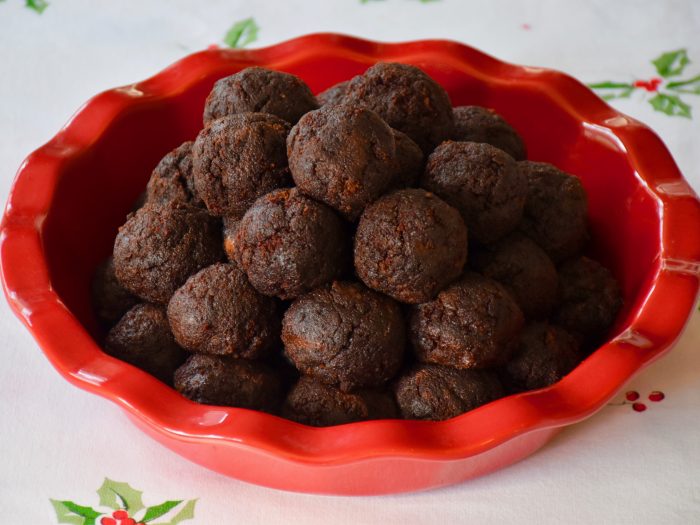 Next it's time to cover the cake truffles in chocolate.
I find it is easier to work in small batches of 10. One 12 oz bag of chocolate candy melts is enough to cover about 10 cake truffles. So take one bag of the chocolate melts and microwave them in a a medium sized bowl for 1 minute. Then stir well. Microwave them for 30 seconds more stirring again until the chocolate is melted and smooth.
If you would like to add a drizzle of chocolate on top then you can melt 3 oz of  additional chocolate in a small bowl and then pour that melted chocolate into a small pastry bag and have it ready to decorate the truffle.
Now it's time to create and decorate the truffles. Carefully place one cake ball at a time into to chocolate bowl and spoon the melted chocolate over it until the cake ball is evenly coated. Place the chocolate cake truffle on a silicone mat or a piece of parchment paper.
Finally, before the chocolate hardens decorate the cake truffle with a drizzle of chocolate and some holiday sprinkles.
Then once you make the first batch repeat the same processes with a second bag of chocolate candy melts. Working in smaller batches ensures that the chocolate stays warm and easy to work with.
Want to see how to make these chocolate cake truffles? I had my daughters help me make a short video clip that gives you easy step by step instructions.
Note: these cake balls freeze well so if you don't want to make all 40 of these chocolate truffles at once you can store the cake balls without the chocolate coating in the freezer for up to three weeks. Just seal them well in a freezer safe zip top bag and pull them out to make small batches to share with family and friends this holiday season.
Chocolate cake truffles are a delightfully delicious holiday treat. So let the sprinkles fly and have a little fun in your kitchen.