"I love that after a day when nothing is sure, and when I say 'nothing' I mean nothing, you can come home and absolutely know that if you add egg yolks to chocolate and sugar and milk, it will get thick. It's such a comfort."
Julie and Julia
The happy frenzy of the holiday cooking season is here. It would seem that Thanksgiving is all about the traditional turkey, but in our house I know better. Everything I make is just a lead-in to arguably the best part of our holiday meal… pie! Every year I make multiple pies for just four people, because choosing one pie is far too difficult. It's a delicious dilemma because there are so many wonderful possibilities: pumpkin, pecan, apple, berry, cherry and chocolate.
Last year, our usual holiday plans were suddenly upended by a pre-Thanksgiving windstorm. The wind knocked over a tree near our house which caused the electricity to go out for the day. I had just begun the marathon of holiday cooking when it happened. Thankfully, I had started making dessert first so in my mind Thanksgiving was saved. Sometimes a slice of pie and a good laugh are all you really need to celebrate.
This year as luck would have it, I am facing a new kitchen challenge, my two large stovetop burners suddenly went out this week. Unfortunately, the repair service can't get to me until December. So I am planning ahead and making a few changes to my holiday meal. However, my husband's beloved chocolate cream pie will still get the top spot on my list.
Chocolate Cream Pie (adapted from Gourmet Magazine)
Chocolate Filling
9 ounces good quality unsweetened chocolate, chopped (I like to use Scharffen Berger or Ghirardelli)
1 cup sugar
1/2 cup cornstarch
3/4 teaspoon salt
6 large egg yolks
4 1/2 cups whole milk, room temperature or slightly warmed
3 tablespoons of butter, cut in small pieces
1 ½ teaspoons vanilla
Topping
1 cup well chilled heavy cream
2 tablespoons powdered sugar, or to taste
1 teaspoon vanilla extract
1 pint raspberries
1 pint blackberries
fresh mint sprigs
Preheat the oven to 375 degrees
Then make and blind bake the crust.
The key to blind baking a crust is to make the outside edge of your crust thick so it sticks well to the side of the pie plate.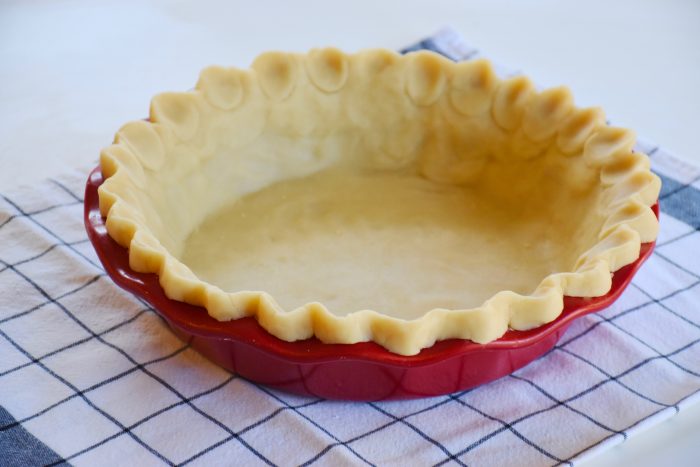 Cut a large circle out of parchment paper. Then place it inside of the pie plate and fill it with pie weights or dried beans. Bake the crust for 15 minutes.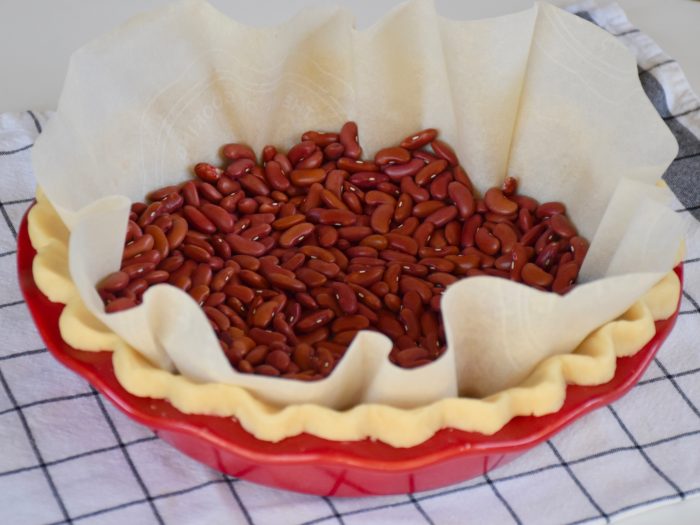 Take it out of the oven and remove the parchment paper and pie weights. Dock or prick the bottom of the pie crust with a fork to keep it from puffing up.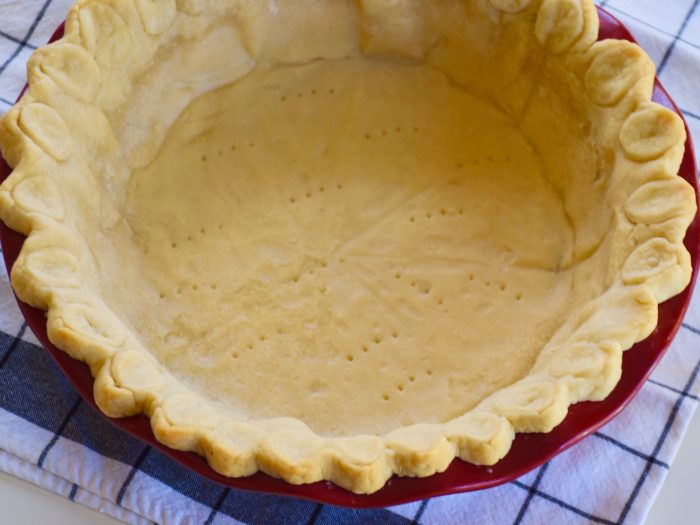 Finally put the crust back in the oven for about 15 minutes or until the crust is golden and cooked through. Set the pie crust aside to cool.
Now make the chocolate filling.
Place the chopped chocolate pieces in a medium sized glass or microwave safe bowl. Heat the chocolate for 1 minute then stir and continue to microwave it for 20 second intervals stirring in-between, until the chocolate is just melted. Set the melted chocolate aside.
Next in a heavy medium sized sauce pan whisk together the sugar, cornstarch, salt, and egg yolks.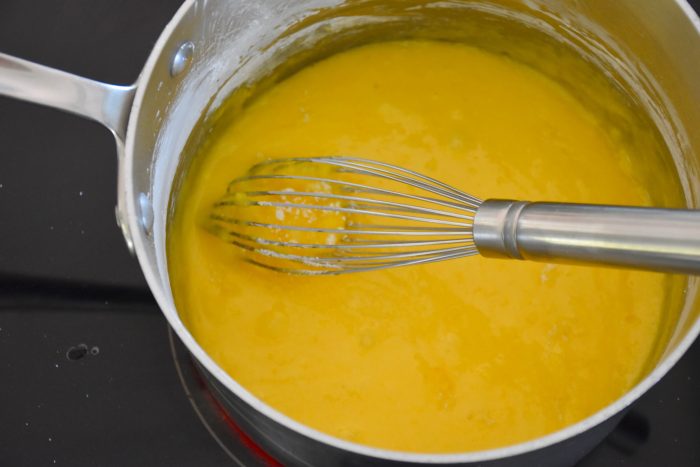 Heat the mixture over medium heat and slowly stream in the milk while whisking. Then bring the mixture to a boil over moderate heat. Keep whisking until the mixture in thick enough to coat the back of the spoon and has a custard or pastry cream like consistency.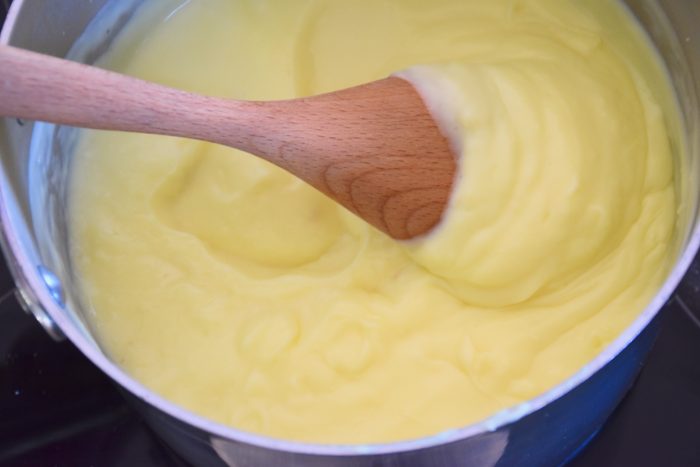 Then take the custard off the heat and force it through a fine metal sieve into a medium sized bowl.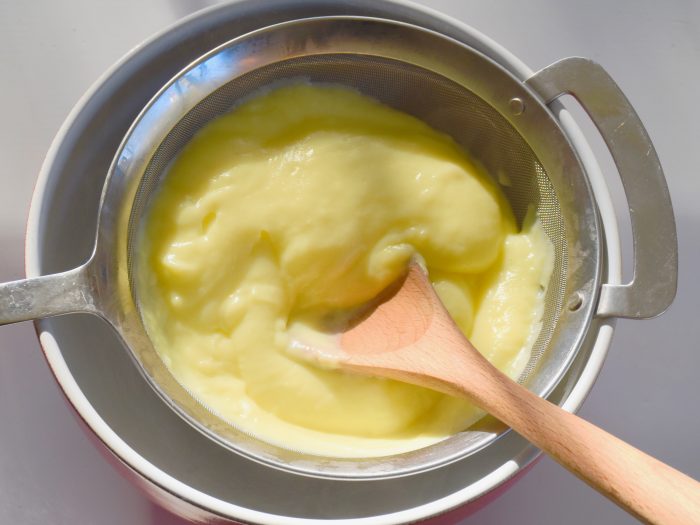 Whisk in the melted chocolate, butter pieces and vanilla. The chocolate pastry cream filling is divinely good! Put plastic wrap over the top of filling surface to keep the top from from setting and refrigerate it for about 30 minutes to let it cool down. Then pour your cooled chocolate cream into the baked pie crust. Let your pie set and chill for at least 4 hours or overnight
Finally, time to decorate the pie.
Make the sweetened whipped cream. In a bowl with an electric mixer beat the cream on high speed till it just begins to form soft peaks then add in the powdered sugar and vanilla and beat until it forms stiff peaks. Pipe or spoon on the whipped cream on top. Then for a pretty finish, decorate it with clusters of raspberries, blackberries and mint springs.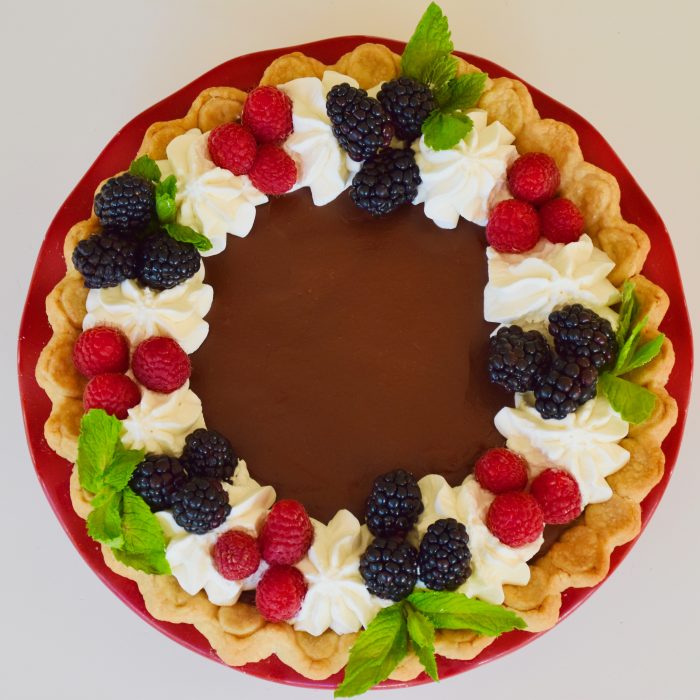 "I love that after a day when nothing is sure, and when I say "nothing" I mean nothing, you can come home and absolutely know that if you add egg yolks to chocolate and sugar and milk, it will get thick. It's such a comfort." This bit of brilliant dialog by Nora Ephron in the movie Julie and Julia describes it perfectly.
Chocolate cream pie is so unbelievably delicious that making and sharing it is such a joy. In a season where the world feels a bit upside down there is nothing like chocolate cream pie to save the day.