Have you ever searched for a lost recipe? One you used to love until suddenly it went missing?
I had a pear and blue cheese salad recipe that I adored. It was a little too gourmet to be an everyday recipe, so I used to make it for special occasions. It came from a cooking class I took with the chefs at a long gone, but much celebrated Houston restaurant called Aries. Then when I moved to Chicago, I suddenly couldn't find the recipe. I looked through all of my files, I called my mother and I searched online but no luck. The recipe was gone and although I could remember parts of it I just couldn't recreate it.
Southern Living had a story about a woman who had gone on her own recipe search. She had lost her mother's prized apple pie recipe. Her mother had passed away and somehow the recipe had couldn't be found. Her recipe search lead her to call old family friends. She even made signs looking for the recipe which she posted all over her hometown. She had hoped that her mother had shared the recipe with someone. Although she never found her mother's exact recipe, she received so many great responses that she created her own version.
I too found a few good things on my missing recipe search. While I was looking online I found another avocado salad from Aries chef Scott Tycer. This creamy avocado and romaine salad has become a new favorite. My recipe is an adaptation of his salad, but I love his creamy and tangy avocado salad dressing. This salad is great for a simple dinner at home, but the salad dressing flavors are so good that it would make a great veggie dip too.
Creamy Avocado and Romaine Salad- serves 4
Homemade Croutons
2 cups French bread or sourdough bread, cubed into bite sized pieces
2 tablespoons butter
1 tablespoon olive oil
1/4 teaspoon garlic powder
1/4 teaspoon kosher salt
1/8 teaspoon ground pepper
Note: If you are running short on time you can substitute store bought croutons my favorite brand is Rothbury Farms
Creamy Avocado Salad Dressing
1/2 Hass avocado
1/4 cup plus 2 tablespoons buttermilk
1 tablespoon white wine vinegar
1 tablespoon shallot, minced
2 teaspoons flat leaf parsley, chopped
1 small garlic clove, minced
1/4 cup canola or vegetable oil
1/4 teaspoon kosher salt
1/8 teaspoon cracked pepper
Avocado and Romaine Salad
1 Hass avocado, sliced into thin bite sized pieces
2 small heads of baby romaine lettuce, chopped
2 endives or radicchio, chopped (optional)
1/4 cup sliced chives or thin green onions
4 slices of applewood smoked bacon, cooked and crumbled (optional)
First make the croutons. Melt 2 tablespoons of butter in a medium skillet on medium heat. Add in 1 tablespoon of olive oil. Stir in the garlic powder, salt and pepper and then add in the bread cubes. Stir them well to make sure they are evenly coated in the seasoned butter and olive oil mixture.
Toast the croutons over medium low heat until they turn golden brown and crispy on both sides. Then set aside to cool.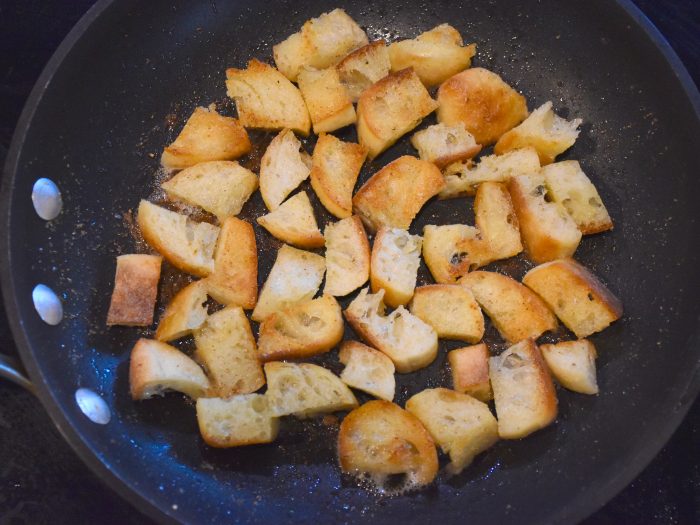 Next make the salad dressing. In the large bowl of a food processor add in the avocado half, the white wine vinegar, buttermilk, shallots, parsley and garlic.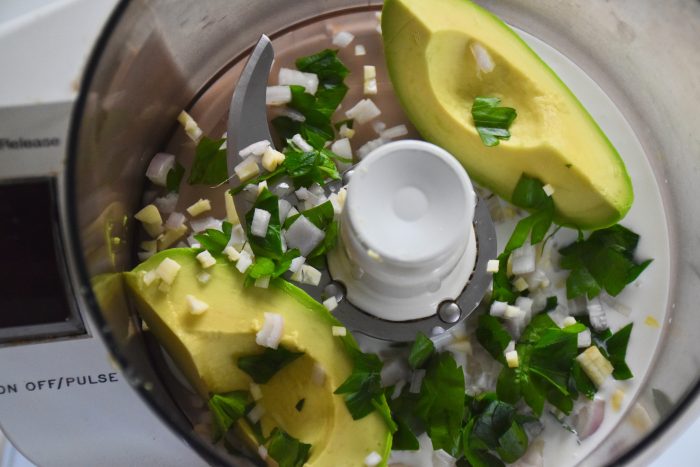 Blend the ingredients together on high speed until creamy. Then through the top shoot of the food processor slowly drizzle in the oil while blending. Then season the salad dressing to taste with salt and pepper.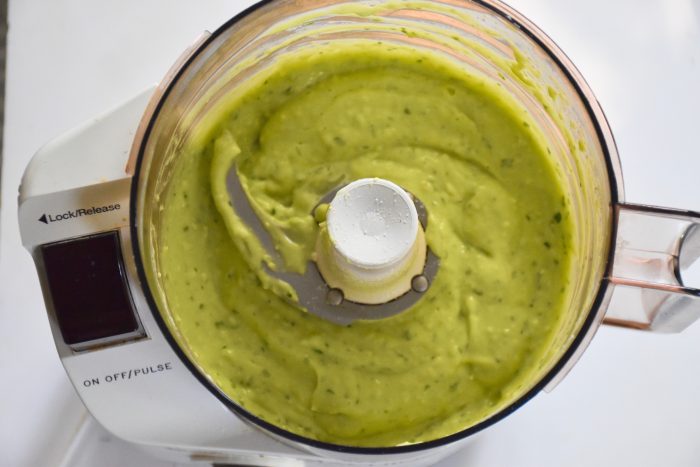 Finally assemble and toss the salad ingredients together in a large bowl or platter. Mix together the lettuce, endive or radicchio, chives, bacon and croutons. Then before adding the avocados mix in or drizzle on the creamy avocado salad dressing. Then add the avocado pieces so they hold their shape.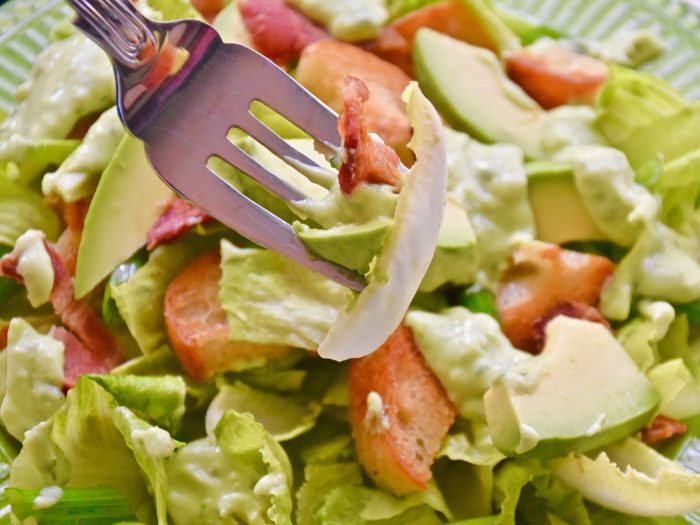 This side salad is a real scene stealer. It's the kind of salad that has you wanting seconds from the first bite. The creamy avocado dressing is a mix between a really good ranch dressing and a tangy Caeser salad. The homemade croutons and bacon make it irresistibly good.
I am happy to report that four years after it went missing, I finally found that missing salad recipe. It was wedged inside another cooking magazine. Truthfully, I am kind of grateful that my original recipe went missing. Because the recipe search lead me to find other dishes, like this delicious creamy avocado and romaine salad.