It was a gray cloudy Saturday and my girls were complaining in chorus that they were bored. So I decided that it might be good time to do a little fall baking. I had been cleaning my office a bit this week and I found a recipe for homemade soft pretzels that one of my daughters had brought home from preschool a couple of years ago. So I did a little quick research on pretzel making and then we began creating our own. The end results where so good and fun to make that I thought I would share them with you.
Homemade Soft Pretzels- makes 12
1 package of yeast
1½ cups warm water (about 110 degrees)
1 tablespoon sugar
1 teaspoon salt
3 to 4 cups of flour
2 tablespoons butter, melted
1 to 2 tablespoon rock or coarse salt, for sprinkling on top
First, preheat the oven to 400 degrees.
Next, in a glass measuring cup or small bowl dissolve the sugar into the warm water. Stir in the yeast and then let it sit until it blooms, about 5 minutes.
Then mix together the dough. In the bowl of a stand mixer or in a large bowl. Mix together 3 cups of flour and the salt.  When the yeast is ready for it in and add the melted butter. Blend at a low speed or stir and knead the dough until it comes together. If it is sticky add about 1/4 of a cup of flour at a time until the dough is less sticky and slightly shaggy. I found that I only needed to add an additional 1/4 of a cup of flour.
Cover the bowl with a bowl or plastic wrap and let it rise for 10 minutes.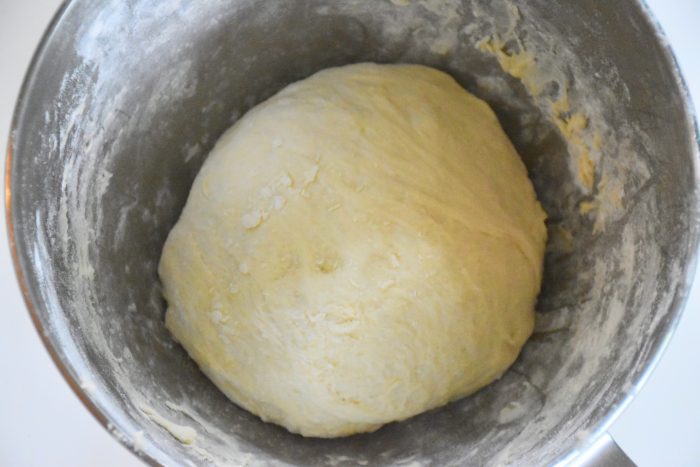 While the dough is rising make a water bath for the pretzel dough. Pretzels need to be briefly boiled in an alkaline water mixture to give them their signature chewy crust. The baking soda and water mixture controls the pretzels rise and it gives them their signature brown color and texture.
Boiling Water
8 cups water
1/3 cup baking soda
Pour the water in a large sauce pot and mix in the baking soda. Then bring the water to a boil.
Prepare a baking sheet by lining it with a silicone baking mat or parchment paper.
After the dough has risen for 10 minutes knead and divide it into four equal portions. Take each quarter of the dough and then divide it further into three smaller balls of dough. Take the smaller dough portions and roll them into long rope like pieces. Keep rolling and stretching them until they are about 18 inches long.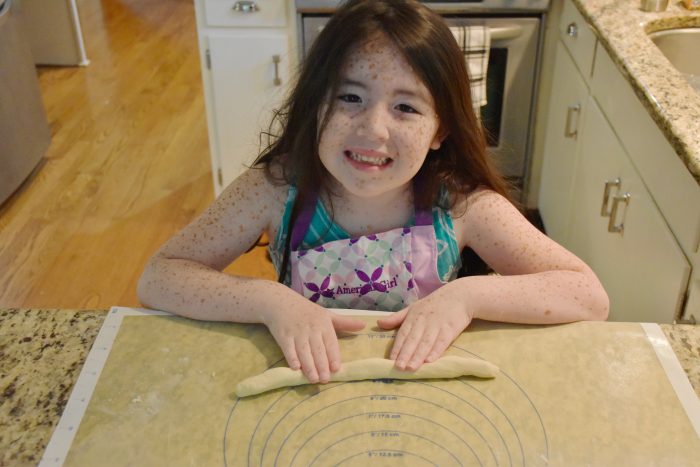 Shape the pretzels by taking the ends and draw them together so the bend of the dough forms a circle. Then twist the ends and flip them over to create a traditional pretzel shape. I found it was easier to use half of the dough at a time and make them in two batches of six. Form all of the pretzel shapes for one batch.
Then using a slotted spatula or spider strainer individually dip each pretzel in the boiling water for 20 to 30 seconds. Hold the pretzel up over the water to make sure that it is dry before placing it on the baking pan. Then sprinkle them with the rock salt.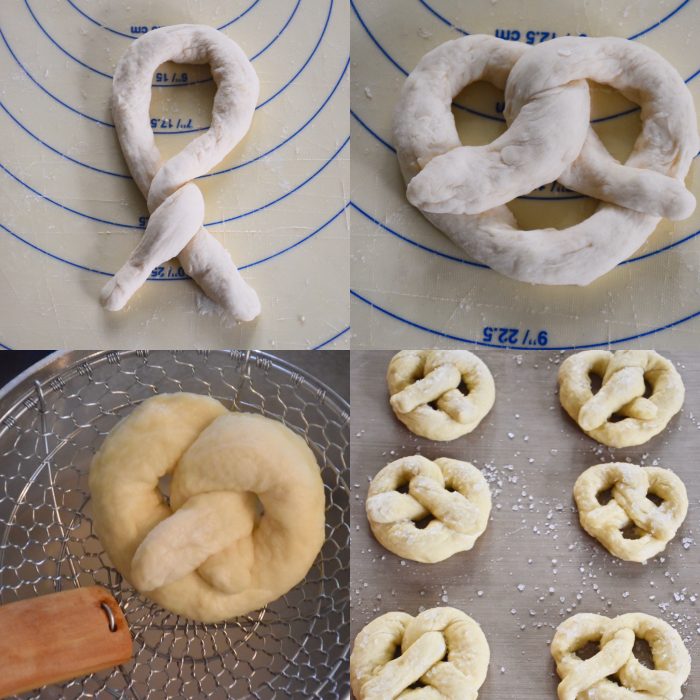 Continue boiling, drying and sprinkling each pretzel with salt. Bake the pretzels for 12 minutes until golden brown.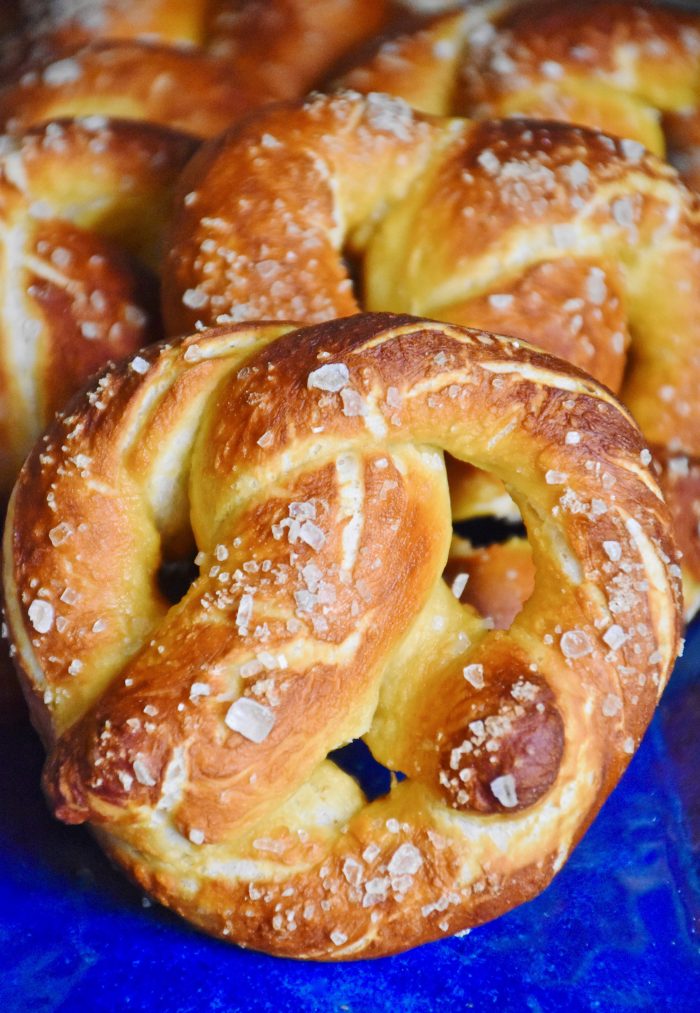 These homemade soft pretzels are easy and fun to bake. They have a golden crispy crust with a soft and chewy center. Pretzels are a Midwest favorite, however my favorite way to eat them is with a Southern twist. I like to serve my pretzels with a side dip of pimento cheese. So as soon as we made a batch I ran out to store to pick some up. They would also be good as a side with soup or as an appetizer for fall dinner. But, no matter how you serve them homemade pretzels are a delicious treat to share with family and friends.