"A house is made with walls and beams; a home is built with love and dreams."
Ralph Waldo Emerson
Every home has a story to tell. We live in an orange brick 1960's colonial revival. Our Relator affectionately called it the "Leave It to Beaver House." Our house was well loved, but it took time it to really feel like it was ours. A few months after we moved in, I realized that I had severely underestimated how long my painting projects would take with two preschoolers in tow. My house dreams were beginning feel a bit deflated. I was worried that my daughters might never nap enough to allow me to fully unpack and finish.
Then one day, I was pulling out of the carpool line when I heard a small voice from the back seat. "Mom are we going somewhere?" It was my youngest daughter Alyssa who is perpetually hoping that we will go somewhere new. However, before I could answer her question my oldest daughter Gabby chimed in, "We are going somewhere. We are going to the dream house, right mom?"
Her response surprised me. Perhaps my girls have seen a few too many Barbie episodes on Netflix. However, the idea that they consider our house the "dream house" gave me pause for thought. Before that moment, although I liked our house, I had never pulled in my driveway and thought "dream house." As I reflected on our conversation, I realized that my daughter was right. Great houses come in all shapes and sizes.
I still fondly remember the 1930s home where I grew up and the converted attic bedroom that my sister and I shared. Childhood homes have a way of shaping us like few other places do. Maybe that's why they are often remembered with such love and nostalgia.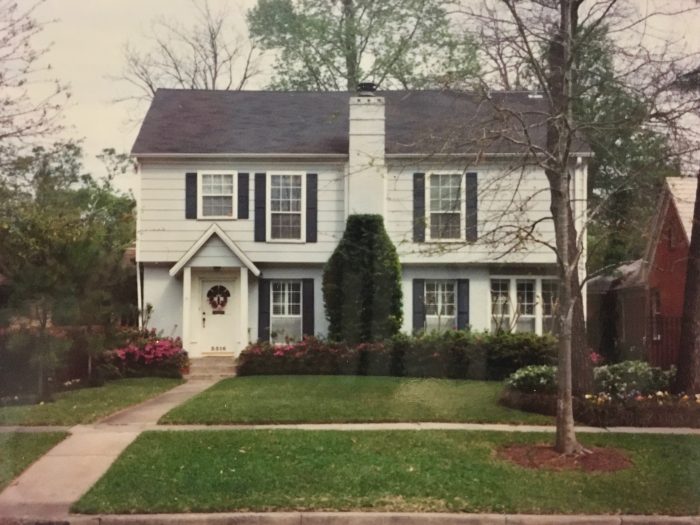 Now in the craziness of 2020, our house has become more than just a home. I find myself cherishing our house more as I watch it take on so many new and unexpected roles. The kitchen doubles as a school room and the basement has become the office, a greenhouse and a gymnasium. The back yard has been transformed into a camping site, a fashion show runway, a waterpark and a sports field.
On any given day there are papers, markers, art projects, pillow forts and Lego creations happening everywhere. One week this summer I even let my daughters turn the dining room into Harry Potter's Hogwarts School of Witchcraft and Wizardry. The costumes and paper decorations made quite a creative mess, but our dining room looked more magical than ever.
Sometimes I wonder what stories my daughters will tell about this time. Spending so much time at home certainly has its challenging moments. Then in the middle of this stuck-at-home craziness, I remember that moment of carpool line wisdom. What I learned from my little back seat drivers is: sometimes a "dream house" is more of a perspective. Now, more than ever I am grateful for our home and the all dreams it inspires.
In addition to writing this blog I also write as a contributing columnist for The Hinsdalean, who this week was named the number one midsized newspaper in the state of  Illinois. The editor, Pamela Lannom and the staff writers are certainly deserving of this wonderful award. My piece "Dream house" is in the eye of the beholder was for my column this week.