She leaves a little bit of sparkle wherever she goes.
Kate Spade
It was six thirty in the morning and my husband woke up singing my now six year old daughter's song, "Alyssa Sparkles." It's a little song that she sings to herself when she is happy. The birthday girl was still in bed, but thoughts about her sweet laughter and joy had us all singing her song.
Having a summer birthday during the middle of a pandemic could put a snag in the birthday party plans, but we aren't ones to let that stop us from cooking up a little birthday fun. This year the birthday girl dreamed up her own party ideas and what she came up with is better that what I could have planned. She wanted a pineapple party, straight from the pages of one of her favorite book series about Princess Penelope Pineapple.
We ordered some pineapple balloons and party supplies from Party City and Paper Source. Then we decided to make a pineapple cake that the birthday girl could help decorate herself.  We baked a small three layer cake which we decorated with lots of yellow fondant circles. This made it easy for my helpers to decorate the cake.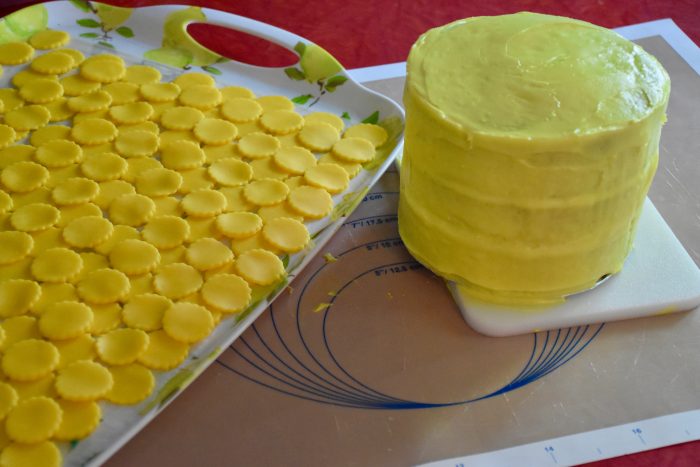 Then as a topper I made some chocolate pineapple leaves using some candy melts which are easy to find at the craft store. White chocolate can be temperamental and it requires special oil based food coloring so pre-colored candy melts are the way to go. I melted the candy melts in the microwave for about a minute and then I piped some leaves of various sizes on some parchment paper. When the chocolate set I placed them around the center of the cake to create a pineapple top.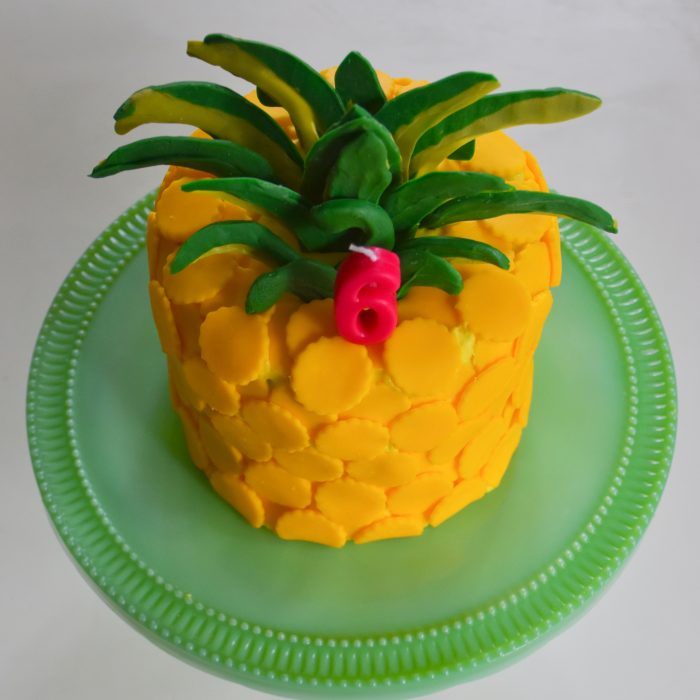 One of my all time favorite books on chocolate work for cakes is The Whimsical Bakehouse it's an older book but it is still available online it has all sorts of ideas for creating colorful cakes that are filled with personality.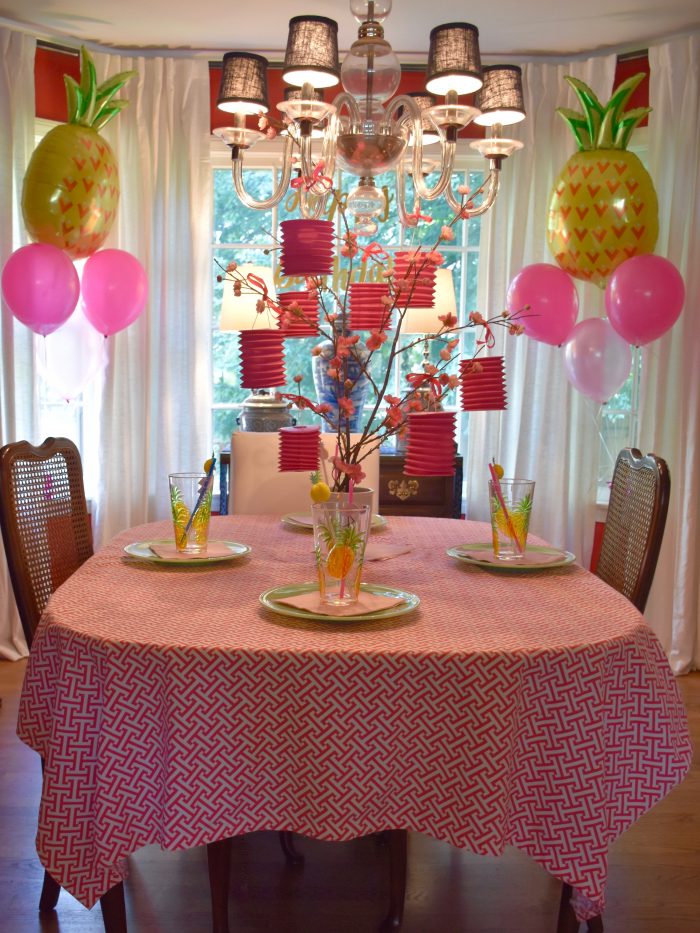 We decorated the table with pink paper lanterns that we tied to a set of faux pink cherry branches. Then for dinner we had virgin pina coladas and homemade pineapple and prosciutto pizza.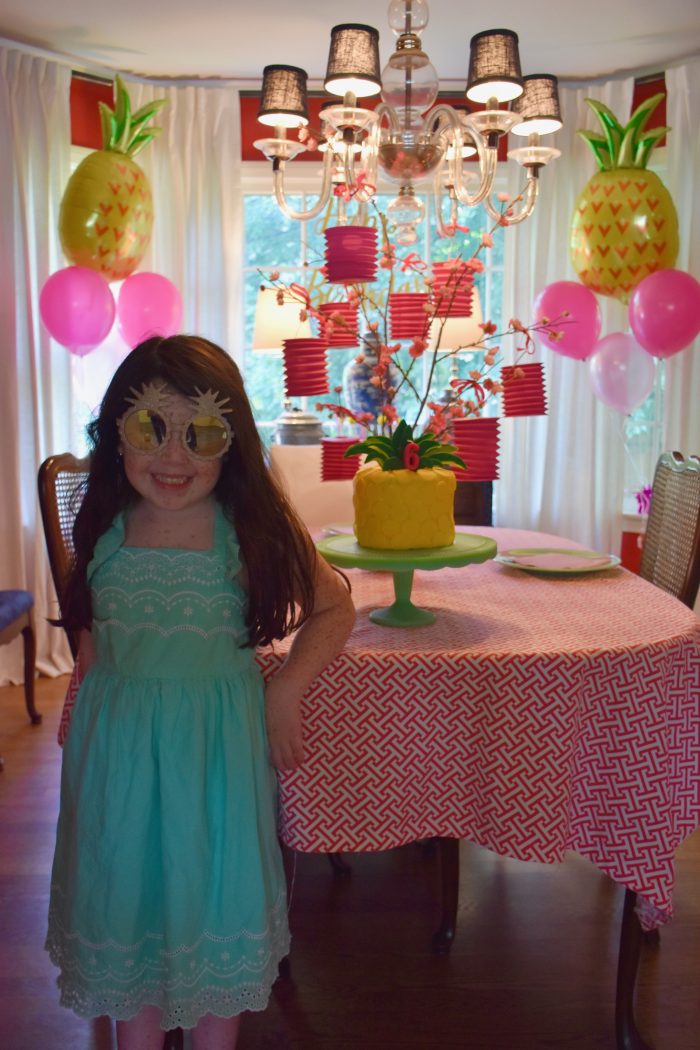 Here is the birthday girl with the gold glitter pineapple sunglasses that she adored. These sunglasses were so sparkly and fun that the birthday girl wore them for most of the day.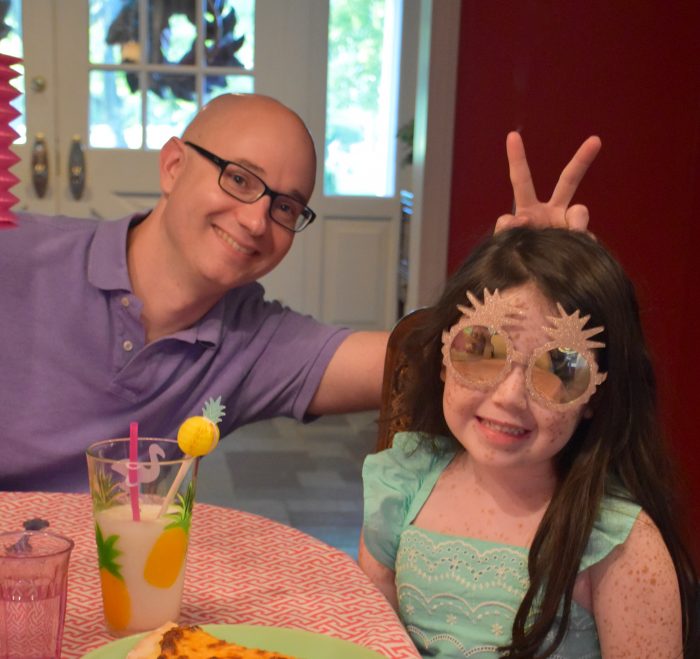 We took time to Zoom with family and have a Pictionary game night.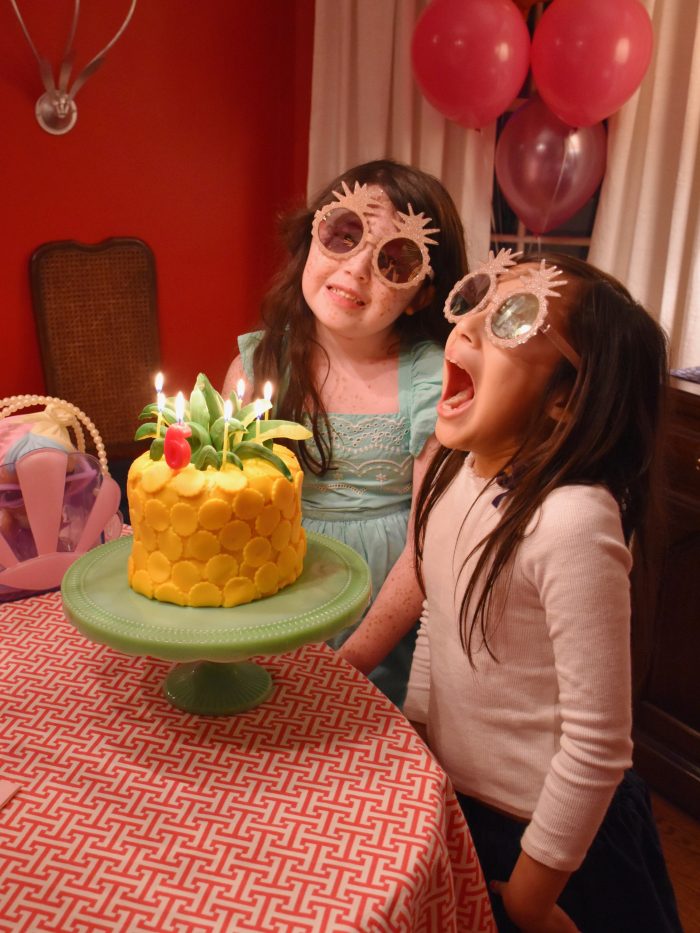 It's good to have an older sister who loves to celebrate and help with all those candles.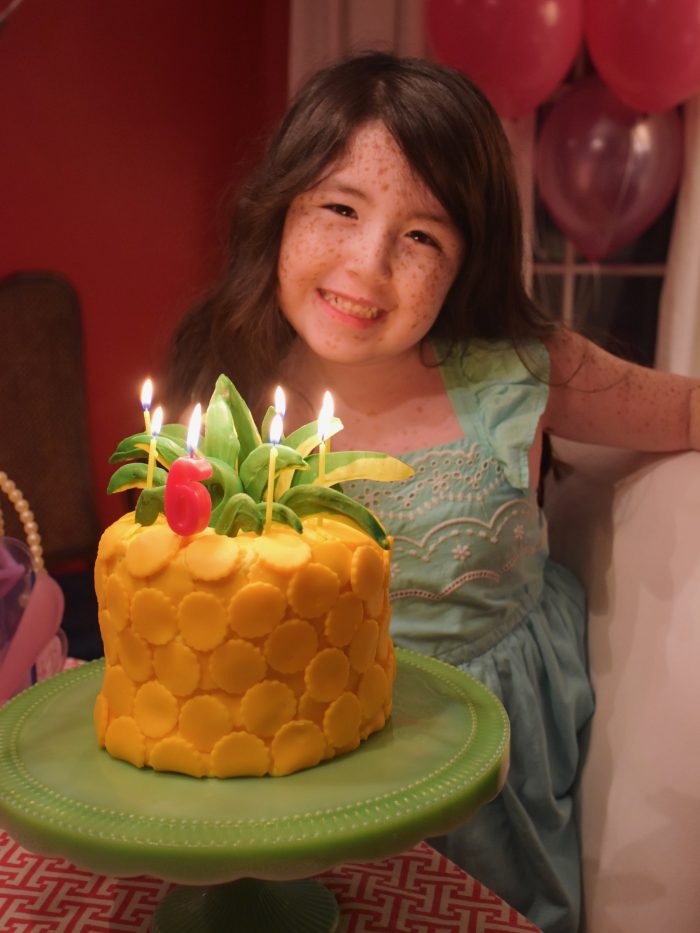 So sparkle on my six year old because your sunshine, kindness and laughter are what the world needs more of. Your joy and inner light shine so brightly that those around you can't help but sparkle too.