In Italian they have a saying "Anche l'occhio vuole la sua parte" which means the "eye needs to be well fed." Have you ever looked at a pastry or bakery display case that looked so beautiful it was a feast for the eyes? While traveling in Italy, France and Austria I was taken with how beautiful the bakeries were. The pastries that looked like little works of art. I could feel my eyes widen and twinkle just taking in the rows of the small tarts, cream puffs and cookies.
I had a similar feeling when I went to Eataly in downtown Chicago. This Italian specialty market has a wonderful bakery. We went after friends of ours had raved about it. However, nothing they told us prepared me for just how astounding the selection was. They had a beautiful array of Italian cookies and cannolis.
Inspired by their round Occhi Di Bue or "bullseye" cookies I decided to make my own heart shaped Italian cookies. These cookies are different than you're your ordinary sugar or sandwich cookies because they have a distinctive crisp and buttery texture with a hint of lemon. These cookies are exceptionally good when sandwiched between a layer of strawberry or your favorite berry jam.
Italian Valentine's Day Cookies-Makes 16 to 18 three-inch cookies
1 stick butter, cool room temperature
1 cup sugar
3 egg yolks,
1 tablespoon vanilla extract
1 teaspoon lemon zest
½ teaspoon kosher salt
2 cups flour
¾ cup good quality strawberry jam (I like Stonewall Kitchen Jams)
1 cup powdered sugar
Preheat your oven to 325 degrees
Let your butter sit out at room temperature for 45 minute to an hour. This cool room temperature butter is the trick that gives these cookies a flakiness without having to chill your dough.
Then using a stand or hand mixer cream or mix together the butter and sugar on medium speed until light and fluffy about 3 minutes.
Then on a lower speed mix in your egg yolks, vanilla and salt. Gradually mix in your flour until your dough comes together.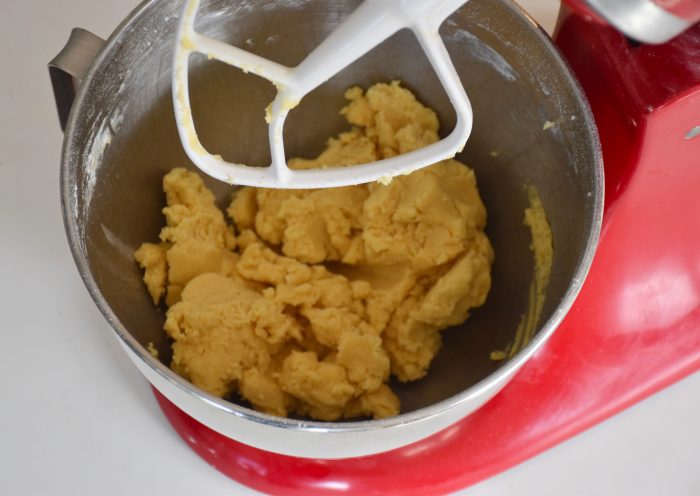 Flour your counter or a silicon baking mat and then roll your cookie dough to a ¼ of an inch thickness. Then cut as many three-inch hearts out as you can. Since these are sandwich cookies you will want to make sure that you have an even number so each cookie has a top and bottom.  Then use a smaller heart shaped cookie cutter to create the window on the top cookies.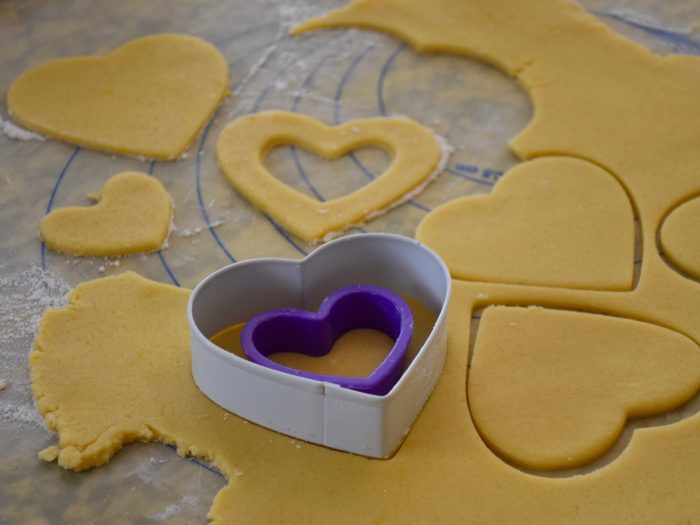 Since these cookies are delicate, I like to bake them on parchment paper lined cookie sheets so that nothing sticks to the pan.
Then bake your cookies for about 10 minutes until the edges just barely turn golden.
When they are cool enough to handle take a spoon full of jam and spread it evenly on the bottom part of the cookie. Then before you place the top on your cookie dust it with some powdered sugar. Keep assembling your cookies till you get them all filled and dusted with powdered sugar.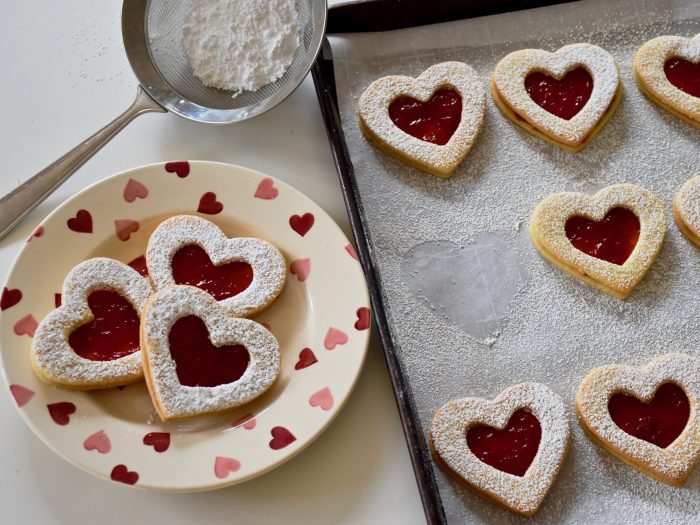 These cookies can keep at room temperature for a while, but If you have cookies left then I do recommend placing them in the fridge.
Since these traditionally circular cookies are called "bullseye" cookies I thought I would name my Italian heart shaped cookies  "eye love you" cookies. Because these pretty little cookies are definitely a feast for the eyes and something delicious to share with the ones you love.