The magnificent color dance has begun. Everywhere you look the tree branches are billowing with brilliant leaves in yellow, orange and red. A chilly breeze whirls through the trees and suddenly their leaves take flight. They swirl and twirl through the air creating a kaleidoscope of colors and shapes.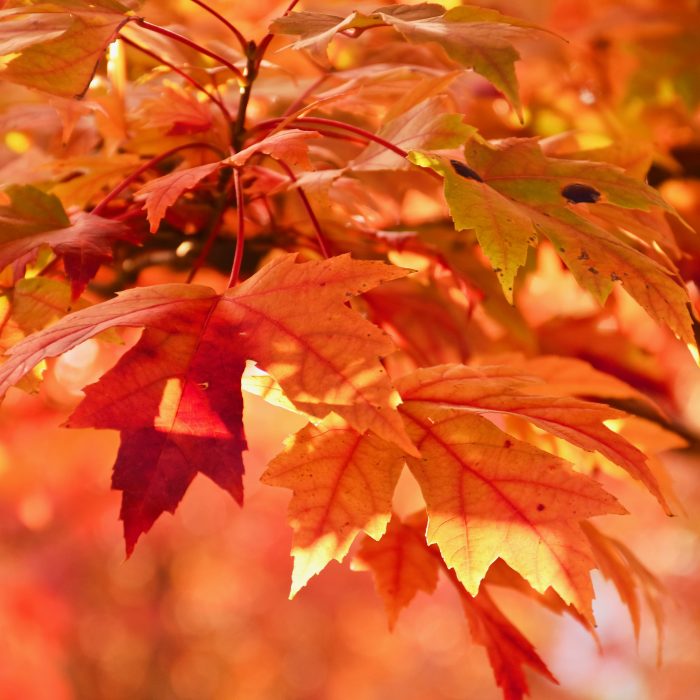 The roads are lined with leaves from the maples, oaks, ashes and gingko trees. As I walk each colorful branch beckons me to see the wondrous beauty of fall. My daughter and I play eye spy as we search for the next spectacular tree.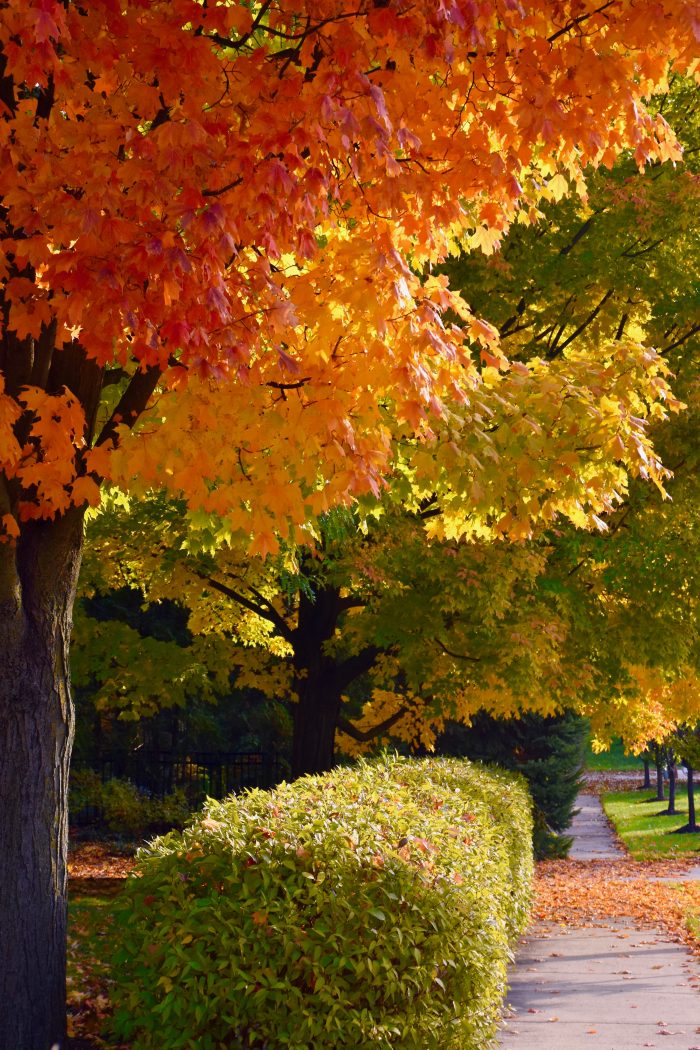 The frosty air is nipping at the last of the summer flowers. You can feel the wind is changing, but before the garden slides into its snowy slumber there is one last bit of planting left to do. So, I am bundling up and getting to work this week planting my tulips. When winter comes thoughts of those cheerful green shoots and colorful blooms keeping me dreaming of spring. When it comes to Chicago winters, I found it helps to live in garden denial from time to time and daydream about tulips.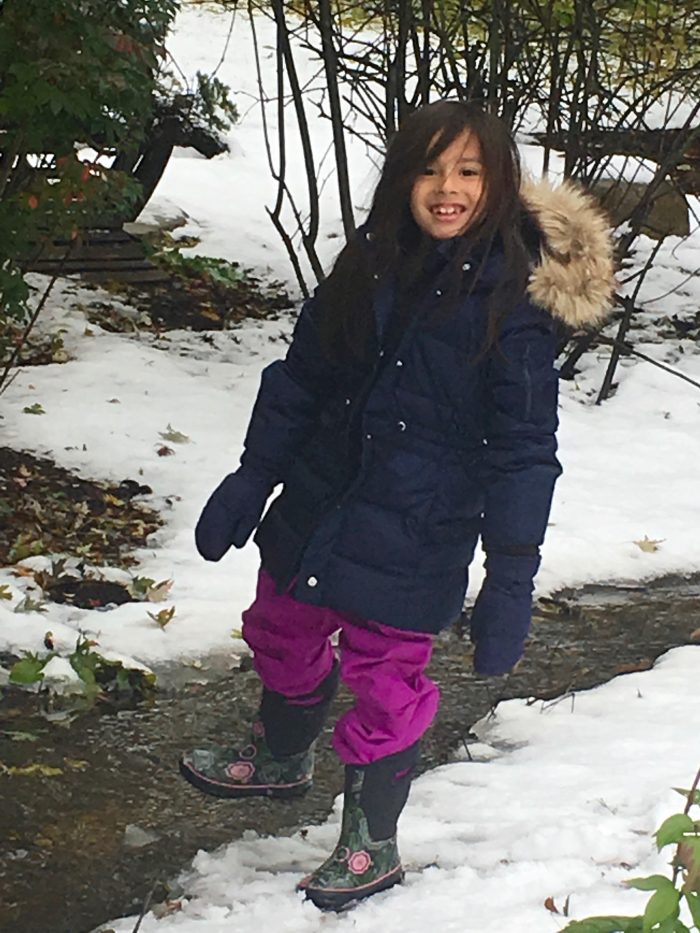 This year I ordered my bulbs from a wholesaler. I have read lots of good reviews about this company, so I cannot wait to see my garden this spring. Every year I go with a slightly different mix of colors this year I went with a cheery mix of pinks, corals and purples. Planting times vary depending on what part of the country you live in. Here is a helpful map of gardening zones and planting times. If you live in the south where winter is milder then you might need to refrigerate your bulbs. Bulbs need to feel like they are living in Amsterdam or Chicago even if you are enjoying a little sun and some better winter weather. Winter may be coming soon, but spring bulbs keep the color dance going with the promise of flowers to come.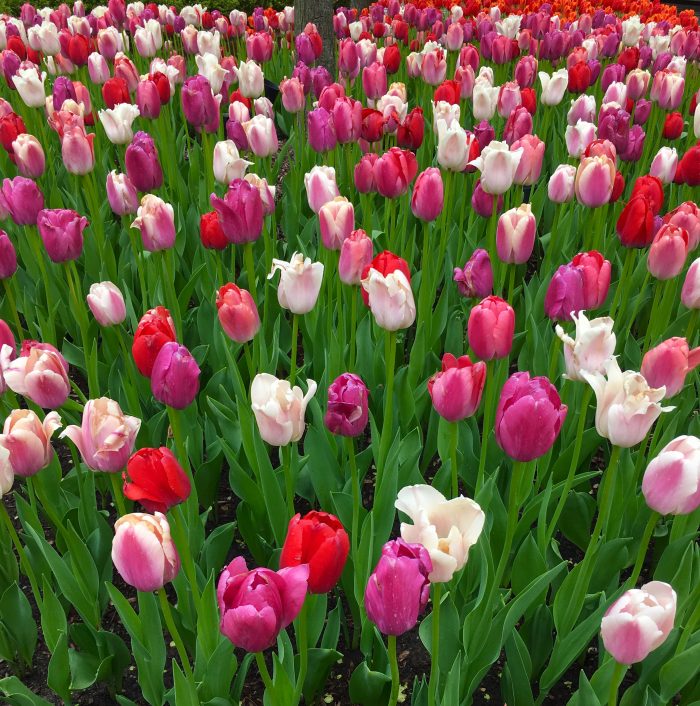 Tips for Planting Spring Tulips
If you haven't planted your bulbs yet and live in the Midwest then do not delay. The first hard frost came this week. So now is the time! I usually plant my bulbs the first week of November.

Tulips look best when they are planted in tight clusters or groups. They are social flowers who look best when planted with lots of friends.

Make sure you plant your tulips to the right depth. Blubs need protection from the cold and squirrels. Here in the North I plant my bulbs to the deeper side of the recommended depth range.

Consider planting a blend or mix of tulips bulbs that includes early, mid-season and/or late tulips to extend the blooms and color in your yard this spring.

Chicago winters are generally too cold for bulbs to survive when planted in outdoor flower pots. So, think about burying a plastic pot or two or planting extra bulbs in the ground. You can easily transfer them to pots or containers this spring.