Our trees are dressed in crystals that shimmer with a silver glean. The sunlight makes the branches sparkle like tinsel. The ground is covered in bits of crunchy snow now turned to ice. Winter's icy beauty is still here. However when mid-February comes my heart begins to yearn for spring.
The patio is not as inviting when covered in snow, but the turquoise chairs remind me of glorious summer days to come.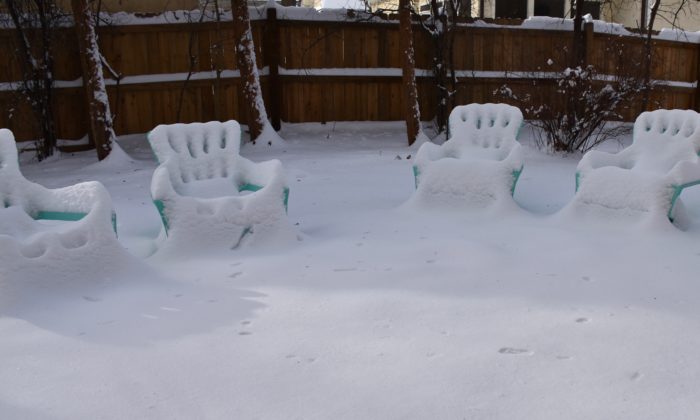 So for now I will do a little garden dreaming of garden gates and sunny days that invite you to come in and stay a while.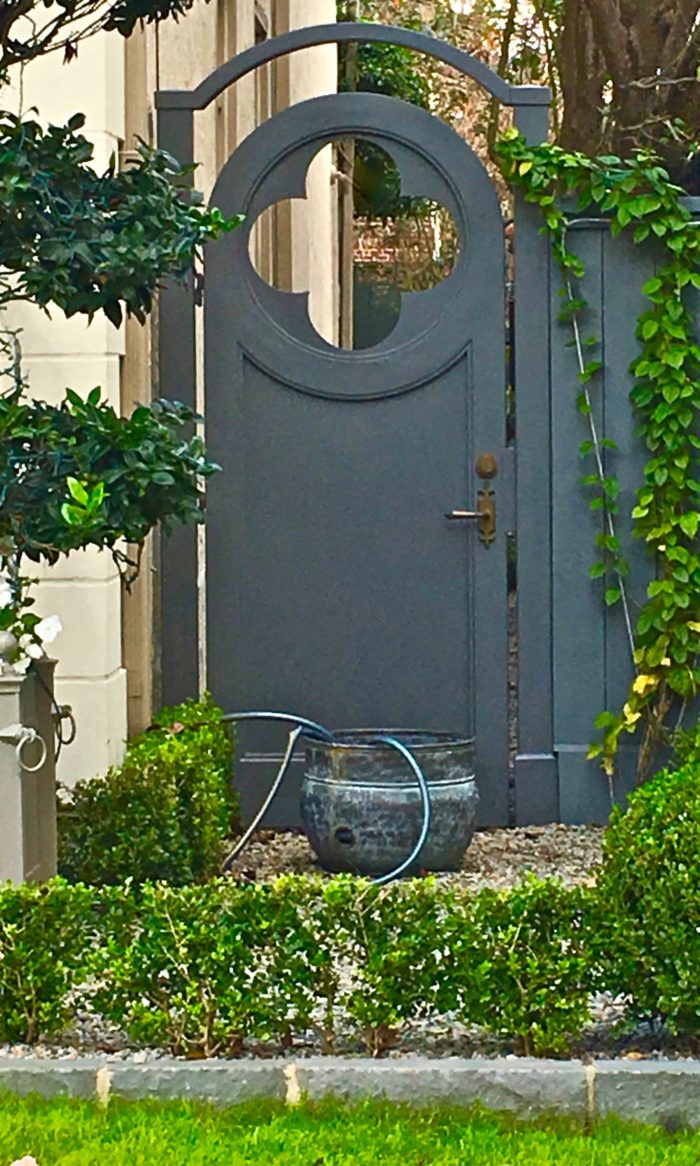 The gray quatrefoil detail on this gate I spotted is just perfection. The patinaed hose pot and boxwood hedge leave me wondering what lies beyond the garden gate.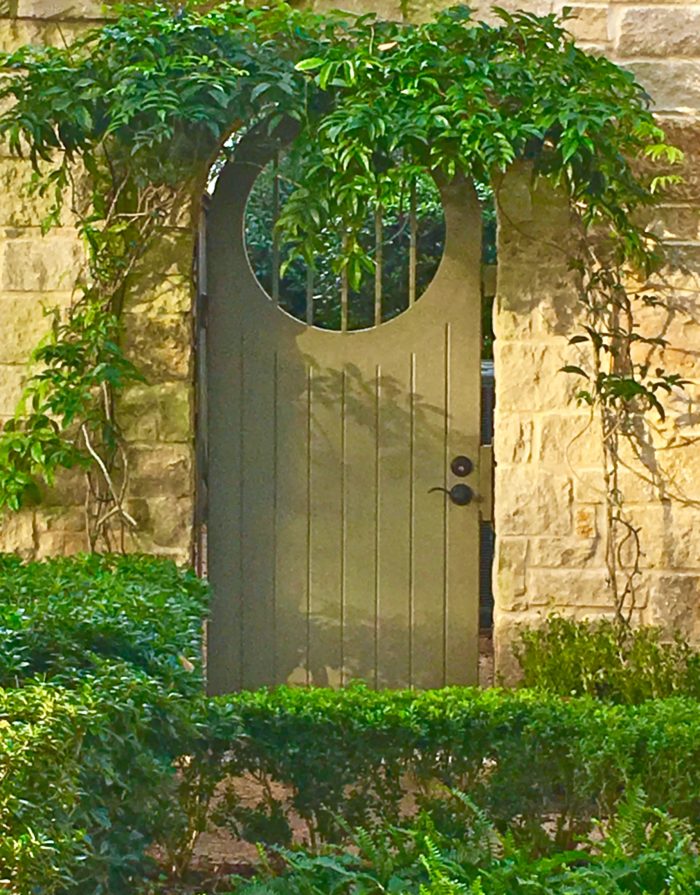 Another gorgeous Mediterranean styled gate with a limestone wall and cascading greenery.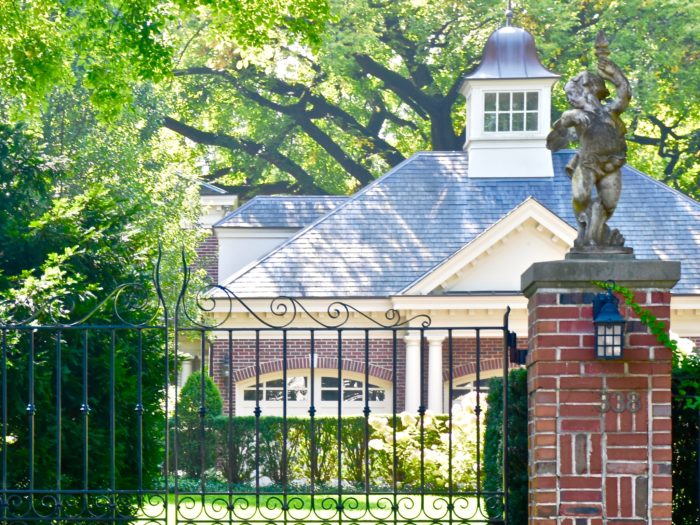 A more traditional home with this majestic garden gate. I love walking by these cherub topped pillars and the garden inside looks just as elegant with breathtaking iron pots, archways and plantings.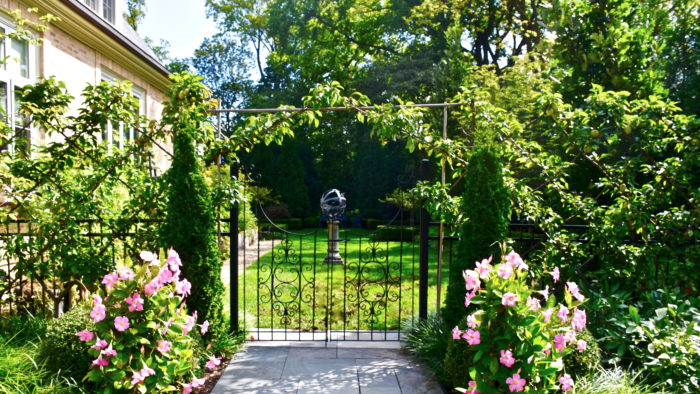 This garden gate is flanked with pear espalier trees. The diamond pattern and that archway are a showstopper.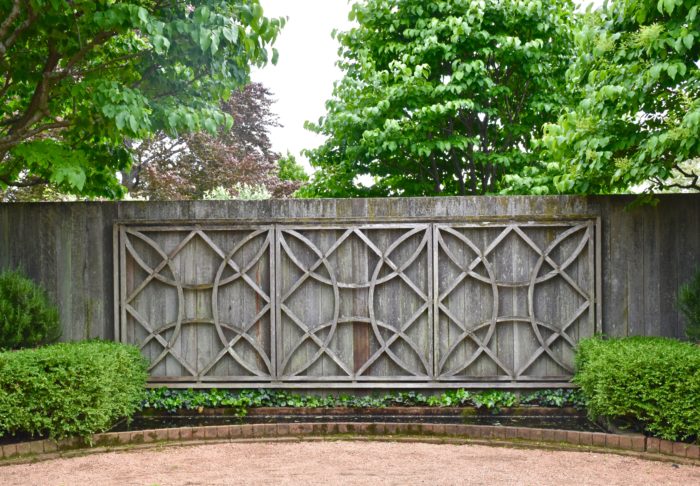 A wooden trellis on this seemingly standard fence makes it anything but ordinary. What a pretty pattern and focal point for a garden.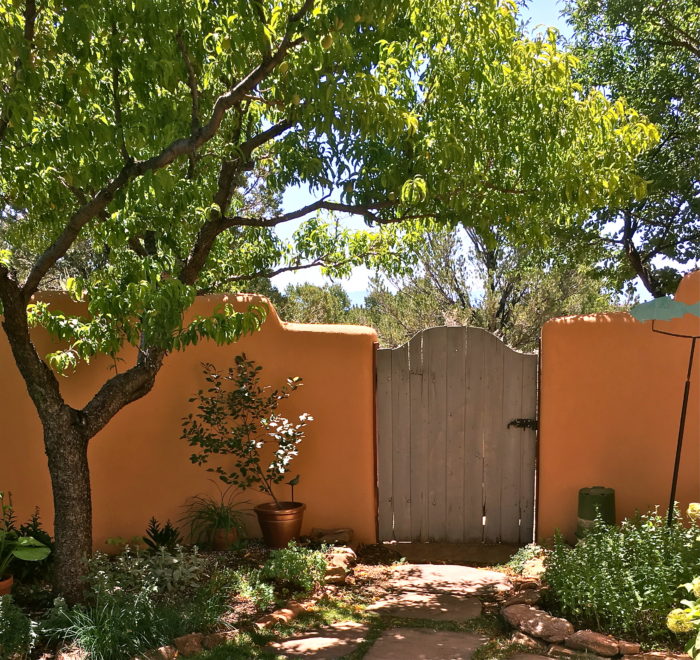 A Southwestern garden I got to see while traveling this summer. The adobe walls and arched gate frame a colorful mountain garden.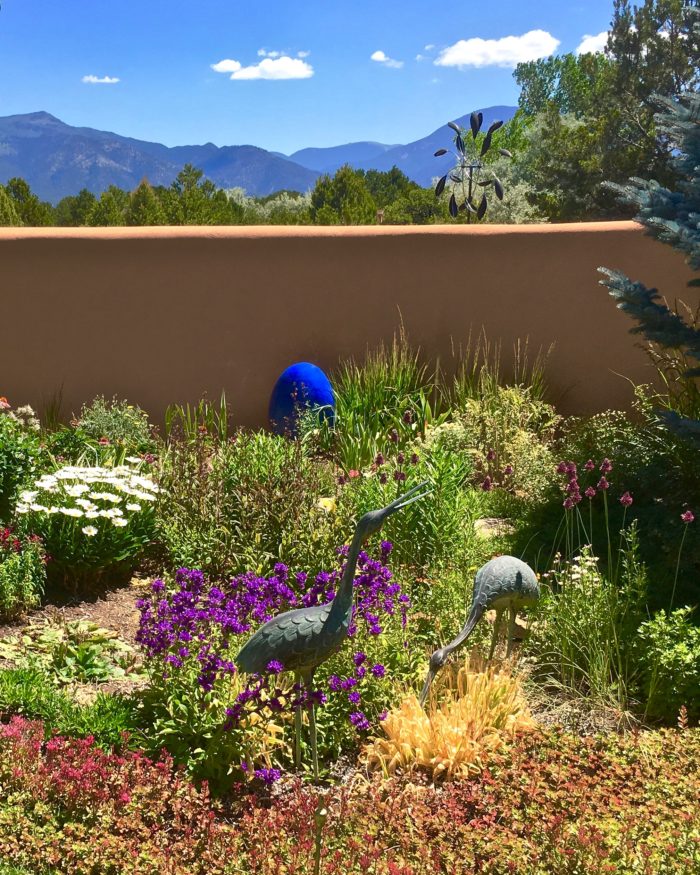 The crane sculptures add a sense of movement and whimsy in this flower garden. An oasis in a rocky mountain landscape.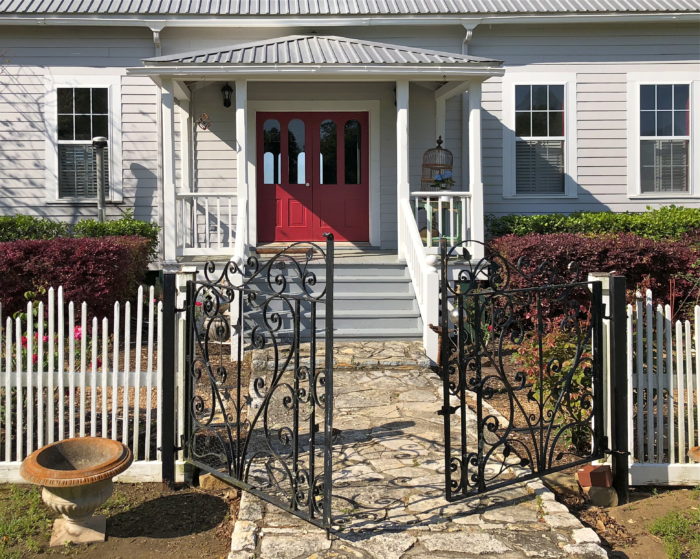 These vintage styled metal gates and picket fence add to the curb appeal of this Texas hill country home. I can just imagine the pots of cascading flowers that could trim these porch steps in the summertime.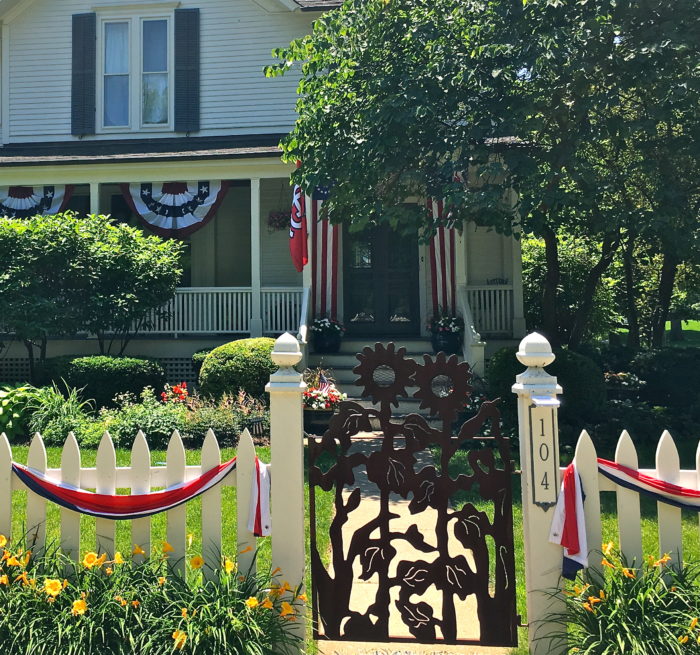 The iron sunflower gate creates a uniquely welcoming entrance to this classic old farmhouse.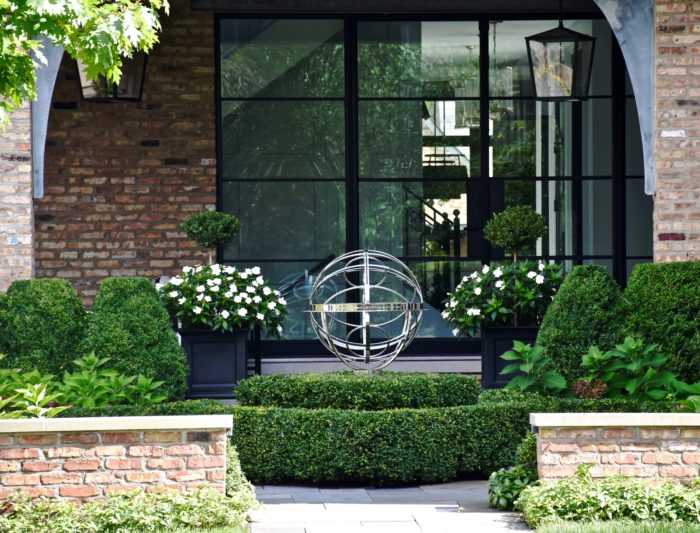 Finally one of my favorites, neatly clipped boxwood, planters and silver orb make this small alcove feel like an inviting and elegant garden.
So as the view out my window is still a little cold and gray, I am dreaming and looking forward to the flower filled days to come.