Thanksgiving in our family is all about the sides. So over the next couple of weeks I am going to share recipes for some of our family's favorites. This first recipe is one I created for my family this fall, but it is so delicious that it's definitely found a place on my table this year.
Move over traditional green bean casserole these roasted shallots and green beans have an amazing umami flavor that make them a memorable side. These aren't your ordinary steamed beans. The savory umami flavor in this dish comes from the caramelized shallots when they cook with the green beans it creates an delicious flavor. The first time I tried this dish I found myself standing at the stove eating all the remaining green beans. They were just that good.
Roasted Shallots and Green Beans -Serves 4 (Can be doubled or tripled to serve a crowd)
1 medium shallot, sliced into thin rings
3/4 pound fresh green beans with the ends trimmed (about 2 rounded cups)
2 tablespoons extra virgin olive oil
1/4 teaspoon kosher salt
1/8 teaspoon pepper
Preheat your oven to 400 degrees
First peel and thinly slice your shallot into rings.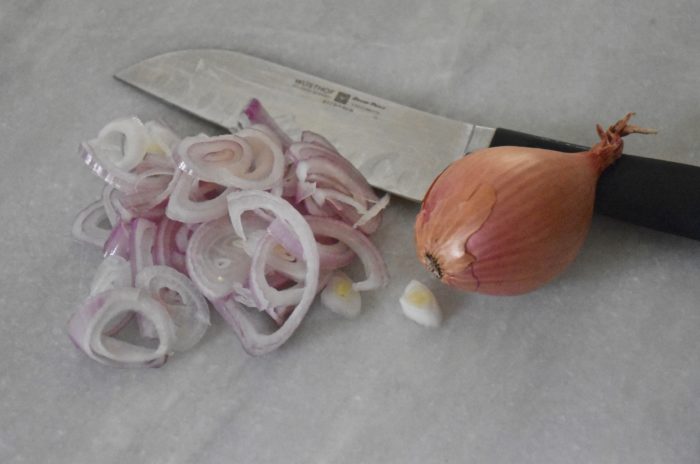 Next wash and trim your green beans.
Then in a large mixing bowl toss your beans and shallots in the olive oil. Then add your salt and pepper.
Pour your green beans and shallot mixture on a sheet pan.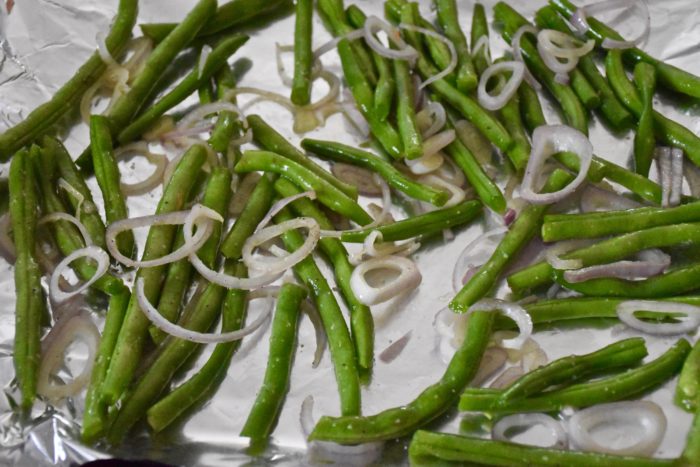 Roast them on a rack towards the top of your oven for 18 minutes. You will know they are done when your shallots turn a caramelized golden brown.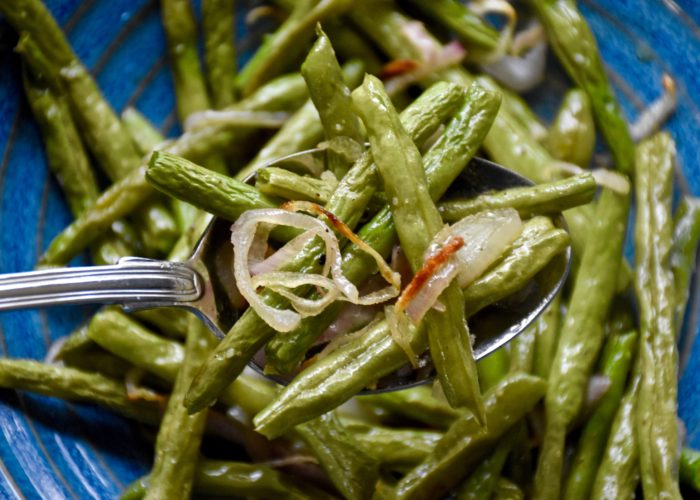 This recipe has just five ingredients so it's a simple dish to assemble ahead of time and have ready to roast while your turkey is resting. But you don't have to wait for Thanksgiving to make this one. It also makes a great healthy weeknight side.