The Fourth of July next to Christmas is one of my very favorite holidays. This week as our family looks forward to the fireworks and festivities I am reminded of why we have so much to be grateful for. So I thought I would share a few patriotic homes whose decor made me stop and smile.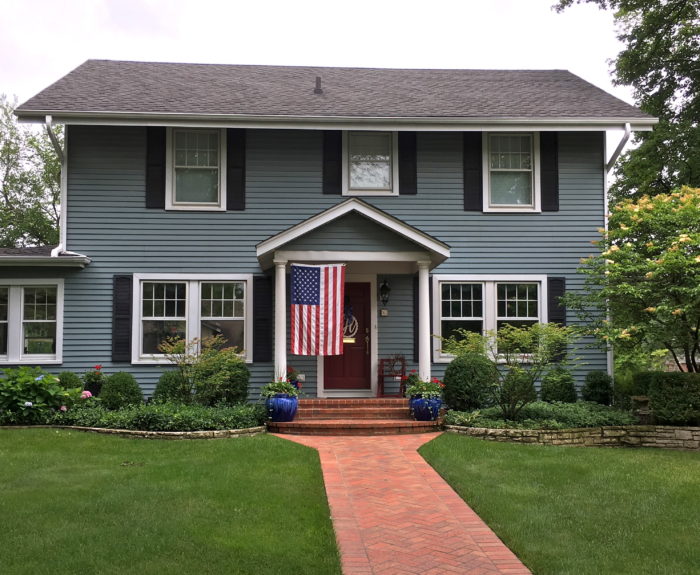 I love the blue-green paint and the cranberry door. It puts just a twist on the classic red white and blue.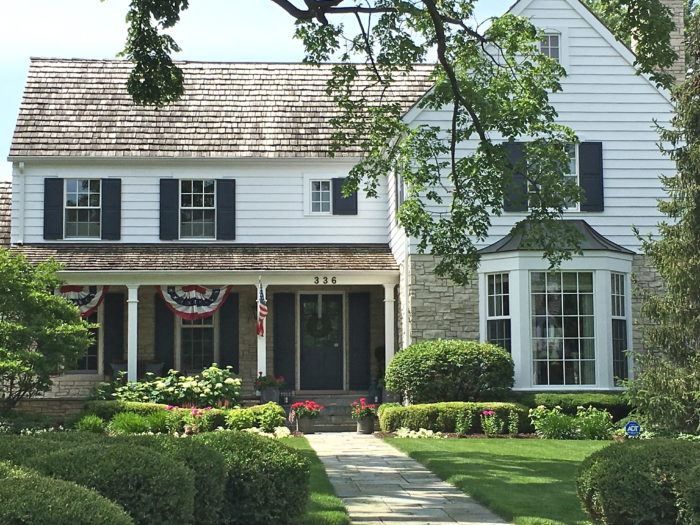 The bunting against the dark shutters and that pretty boxwood wreath make this classic home stand out from the curb.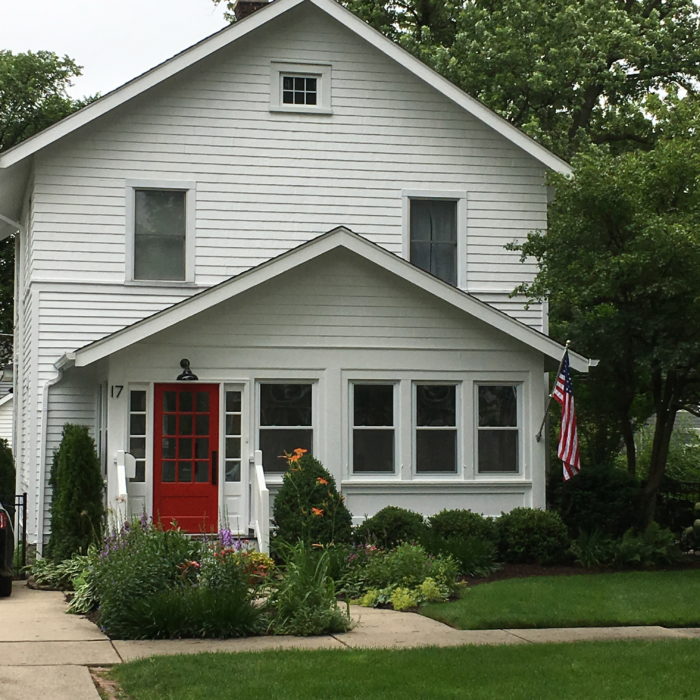 The bright cherry red door really makes a statement and I love the crisp black porch light and house numbers. This house just feels like it belongs on a parade route.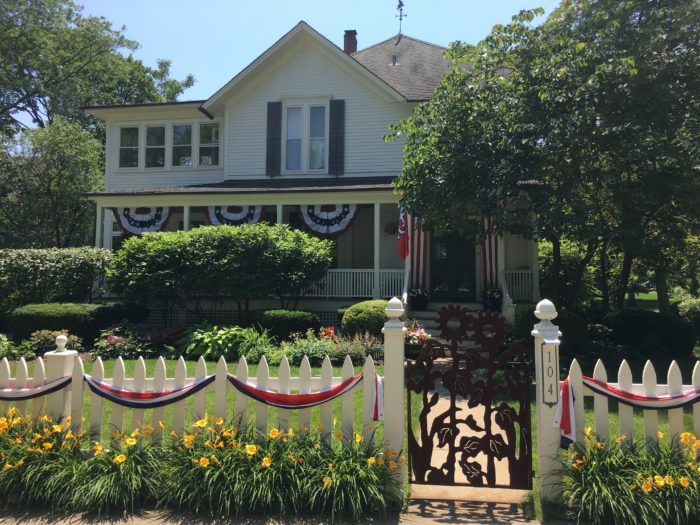 This white farmhouse has one of my favorite garden gates. I love that even the fence is swagged in red, white and blue.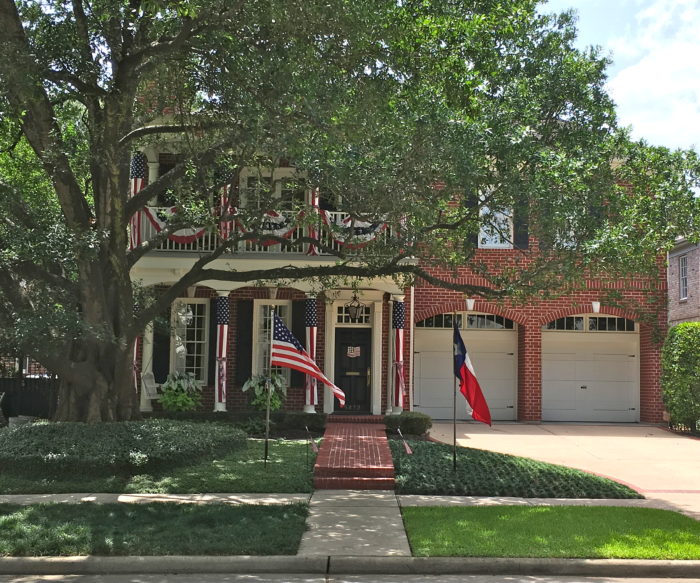 Finally, here is one of my favorite patriotic houses from Texas. I have always liked this classic red brick house and how they wrapped their columns and the bunting on the balcony. I hope you enjoyed a few of my favorite red, white and blue homes and that you all have happy 4th of July!