We were pulling out of the preschool carpool line and my youngest daughter says "mom where are we going next?" My littlest one loves to going places and is always hoping we are going somewhere new after school. Before I can answer my oldest chimes in and says "We are going somewhere. We are going  to the dream house, right mom?" Her response surprised me and took it took me a minute to understand that she was talking about our house. Perhaps our girls have seen a few too many Barbie episodes on Netflix, but the idea that my daughters consider our house the "dream house" is sweet and it caused me to rethink what a "dream house" really is?
I must admit before this I had never pulled in my driveway and thought "dream house," but my daughter maybe right. There are lots of cottages, bungalows, colonials, casitas, farmhouses and ranch style homes may have a bit of character, but there is something about that them that make me smile and love them even more. It's the color and personality of these homes that makes me stop and wonder what life is like inside that dream house?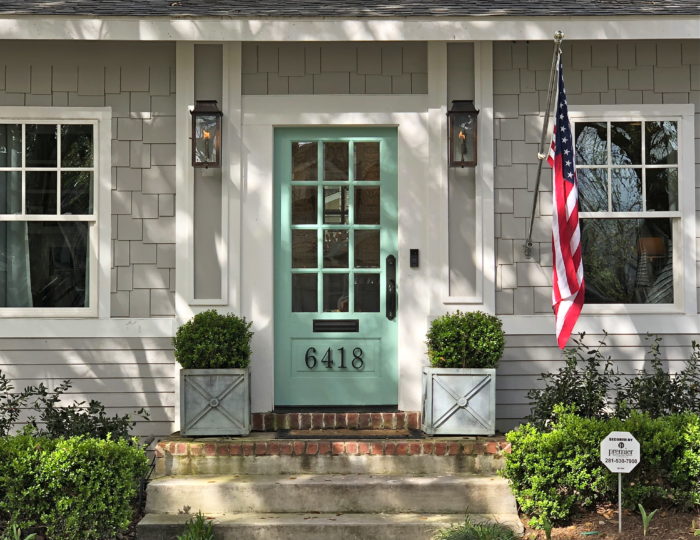 I love this robin's egg blue door against the soft grey shingles.  The boxwood planters and gas lights make this small home stand out. It's all the small details that make the curb appeal on this home really shine.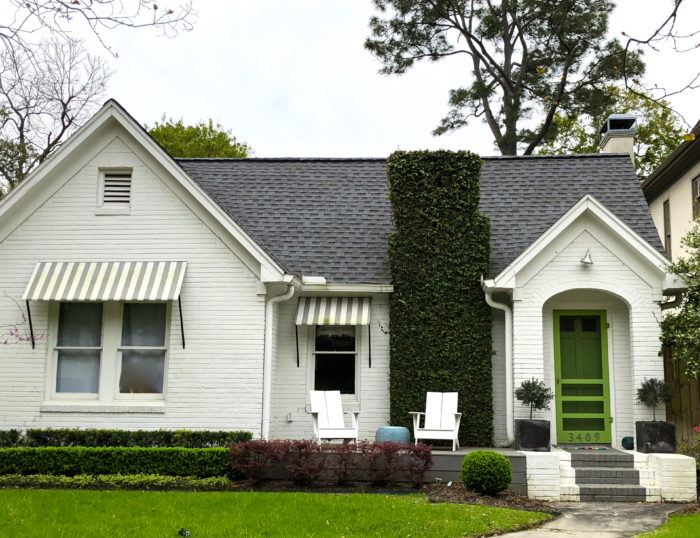 This is another home my mom sent me a photo of that I love. The bright lime colored door with the grey and white striped awnings and the modern wooden lawn-chairs. These details gives this older more traditional bungalow a more modern look.
This Cape Code styled cottage is one of my personal favorites. I love the landscaping with its curvy flower beds and all the beautiful black accents with the door, light fixture and address plate that pull the whole polished look together.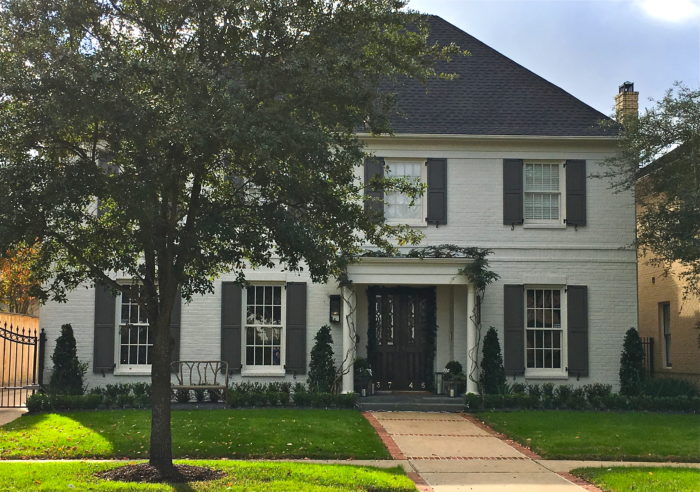 This isn't your typical colonial style house. The light painted brick and the front entry covered in a climbing vine add visual interest and cause the landscaping to stand out. All the little details like the faux bois garden bench and the glass lanterns made me stop and notice this house.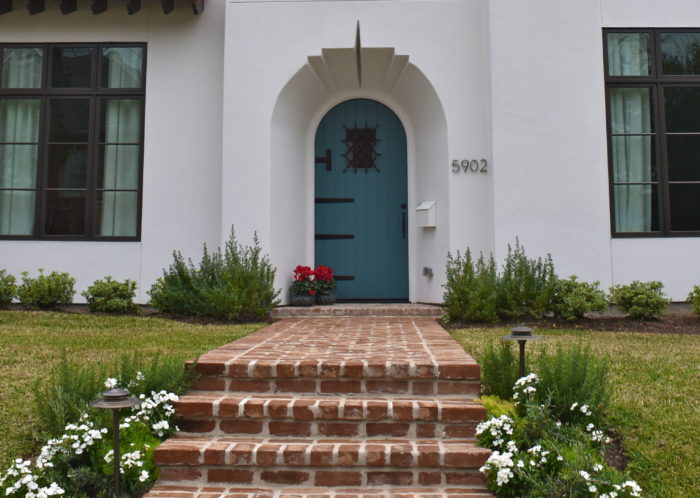 I love a good front door and this deep blue-green color draws you in and adds some color to this modern Spanish styled home. The architectural details on the doorway are something special that make this house anything but ordinary.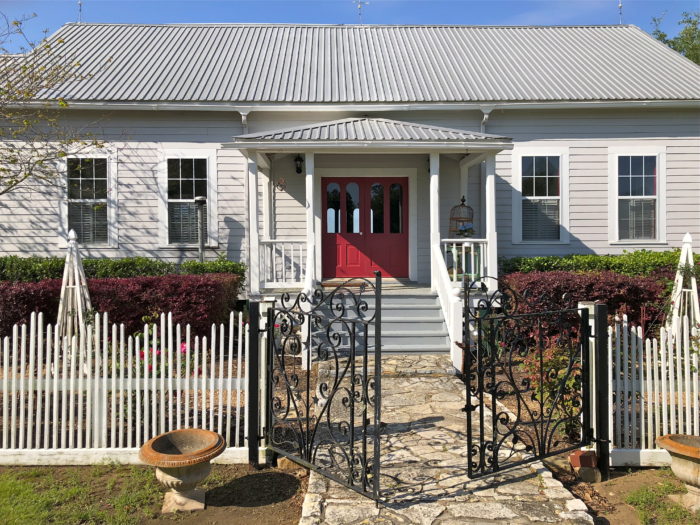 A Texas farmhouse with these amazing red doors that catch your eye and make you want to walk through that iron gate.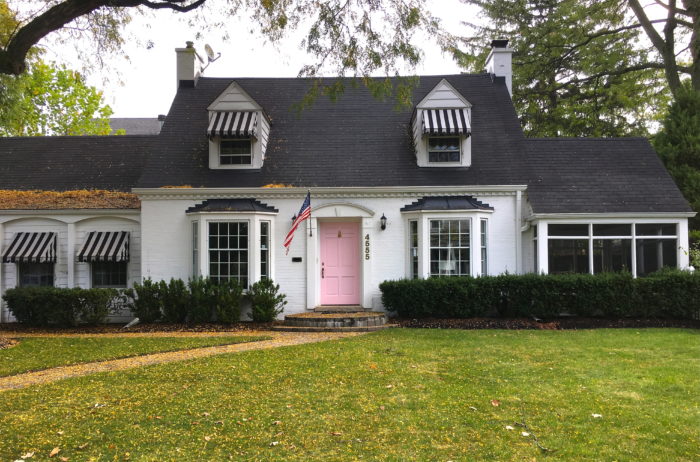 Then there is this pink door that I passed and just had to stop to see. This small white brick house makes me smile. It's those black and white awnings and that preppy pink door that make it stand out. The traditional brass pineapple door knocker and address numbers put a twist on traditional and make this fabulous pink color work. 
Has your house ever lost a bit of that dream house feeling? The architectural style, size or age of your home isn't everything, these houses prove that small details can make a big difference. So give your house some personality: paint a tired old door a new bright color, update your hardware or use some pots or planter boxes to add a little curb appeal. There is something to loving your home for what it is or could be. A dream house doesn't have to be limited to that perfect magazine worthy home. As my daughter reminded me, it's loving and giving life to what you have that makes it the dream.