In the middle of my spring entertaining cooking craziness a few weeks ago, I also found myself working to create a new chili recipe. What can I say, I had a hard time saying no to the sweet lady at church with the clipboard who was trying to sign everyone up for the Boy Scouts' chili cook-off. I must admit that although I have lots of recipes I love, I really didn't have a traditional chili recipe that I was crazy about. My husband was a bit curious about what I would come up with, since you don't normally get the same types of chilies and flavors in the Midwest that we are used to in Texas. So the lingering question in my mind was would making a more traditional Texas chili translate well to Midwestern tastes and could I make it work even if I couldn't find some of the same chilies I am accustomed to using?
The first round of chili I made was more stew like with a smoky cumin flavor, then I even experimented with a mexican inspired chipotle and chocolate chili, but in the end I decided to stay true to my roots and create a more traditional chili that had elements of the smoky cumin and with a little layered heat from some chipotle chili powder. However, I think the thing that really made this chili special was adding my own roasted tomatoes. It added a certain brightness and depth to the traditional tomato base that made this recipe the one I ultimately decided to enter into the chili cook-off.
I thought my chili tasted good at home, but I really wasn't sure if my Texas flavors would be what the judges were looking for. In the end, there were lots of great entries even ones that had the names Southern Living and Better Homes and Gardens in front of them, but I was lucky because my Texas Chili won the top prize. So I think it's safe to say that I now have a signature chili recipe that combines a traditional tomato based chili with elements of the Tex-Mex cooking I love.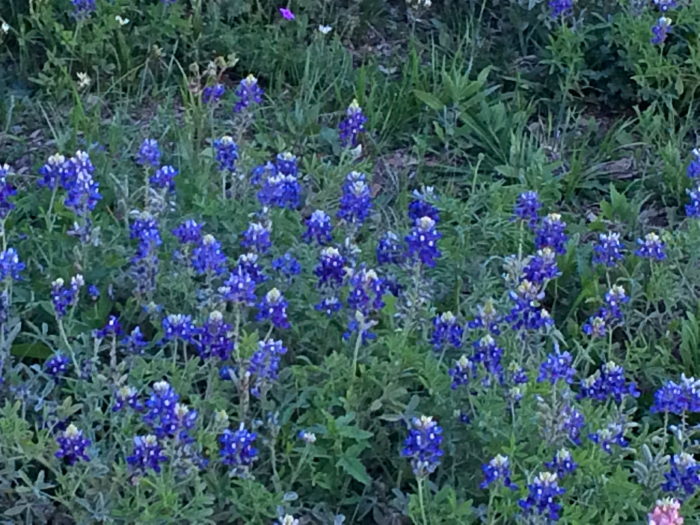 Texas Chili (Serves 6 to 8- with a spice blend that has a medium level of heat)
5 Roma tomatoes
3 tablespoons of olive oil
3 cloves of garlic (divided)
1 teaspoon salt
1/4 tsp pepper
2 slices of bacon
1 yellow onion, diced
1 pound ground beef
2 tablespoons chili powder
2 teaspoons of cumin
1 teaspoon oregano
1/2 teaspoon chipotle chili powder (if you are a chili head then you can up the heat by adding more chipotle chili powder, but beware just a little bit packs quite a punch)
2 (15oz) cans black beans, drained and rinsed
2 ears of corn, cut off the cob
1 cup beef broth
1 (28oz) can crushed tomatoes
1 tablespoon masa herena (corn flour used to make tortillas)
1 tablespoon water
1 cup shredded sharp cheddar cheese
1/2 cup sour cream
4 green onions thinly sliced
1 bag of corn tortilla chips
Preheat your oven to 350 degrees
Then using a serrated knife slice your tomatoes horizontally into thin circular slices. Then peel and cut two garlic cloves into thin slices. Place your tomatoes on a sheet pan and drizzle them with the olive oil then place your garlic slices on top of the tomatoes and sprinkle them with salt and pepper. Then roast your tomatoes for 20 to 25 minutes until they just begin to get a bit golden brown on the edges.
Then once they are roasted add them to your food processor or blender along with a 1/3 of a cup of your crushed tomatoes. Then blend them till they become a chunky tomato sauce.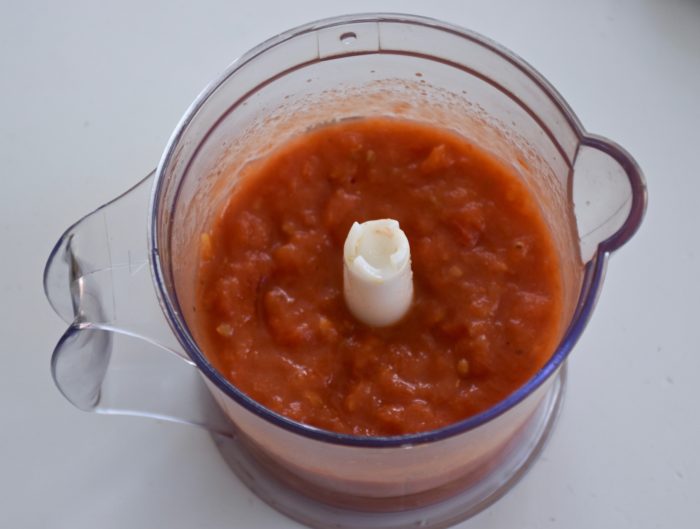 These roasted tomatoes take just a bit of effort but the freshness and depth of flavor that they add to the chili is so good that it's definitely worth it.
Next in a large stock pot cook your bacon slices over medium high heat till they render some bacon fat. Then remove your bacon slices and add in your chopped yellow onion and cook it over medium heat until it begins to become translucent.  Next add in one clove of chopped garlic and the ground beef and continue to cook it until it is browned. Once your ground beef is cooked through drain off some of the fat from your pot.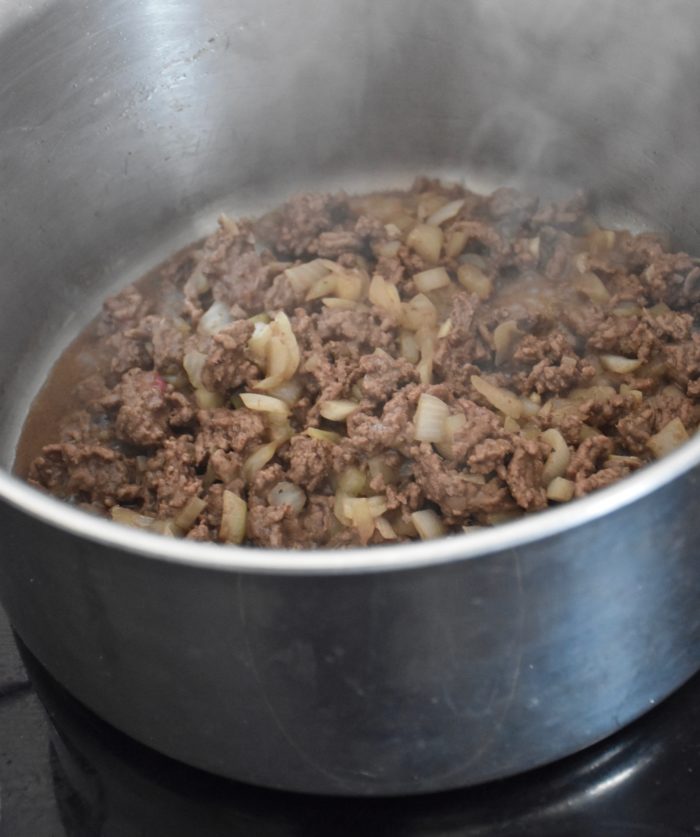 Then season your ground beef to taste with salt and pepper and add in your chili powder, cumin, oregano and chipotle chili powder. Then add in your roasted tomato puree, the remaining crushed tomatoes, black beans and beef broth. Let your chili simmer for 30 minutes. Then before you are ready to serve your chili mix together your masa herena and water to make a slurry and add it to your chili, which will thicken your chili and then add in your fresh corn. Let it simmer stirring it occasionally for an additional 10 minutes. Then you are ready to pile on your favorite toppings and serve.
I like to add some sharp cheddar cheese, green onions and a dollop of sour cream. Then in Tex-Mex style I like to serve my chili with tortilla chips instead of the traditional cornbread side. I love the texture and crunch that they add to the chili.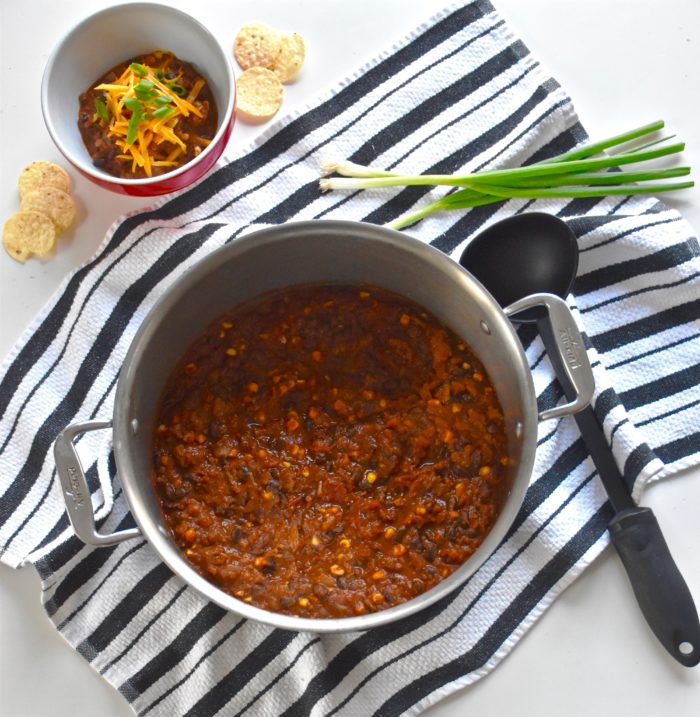 Just keeping it real. Here are my girls in my messy kitchen after all the chili cook-off madness. My youngest was the most excited about the competition aspect, so she  quickly laid claim to our prize the chili cook-off apron.
This chili is absolutely delicious, but this time you don't have to just take my word for it. This chili recipe makes a great one pot dinner, but it's so flavorful that it would be great for a casual get together with friends.