Have you ever driven by a house and just smiled? Sometimes it's the painted door, a  garden, a wreath. The details that catch your eye and make you stop a moment. This time of year I love checking out all the beautiful houses decked out in holiday style.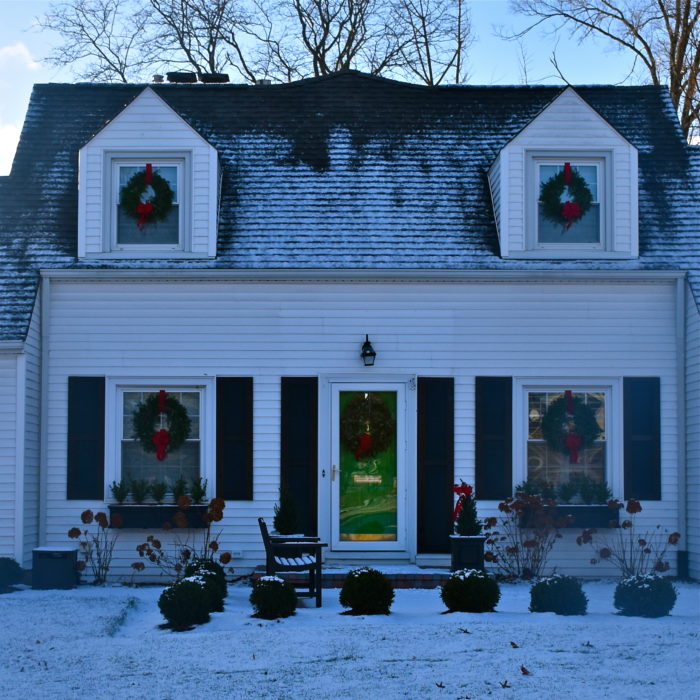 This little white house is on one of my routes through the neighborhood and it always catches my eye. That green front door with the black shutters and the boxwood window boxes. It's the small details that make it charming. The classic wreathes with red bows just make me think of Christmas.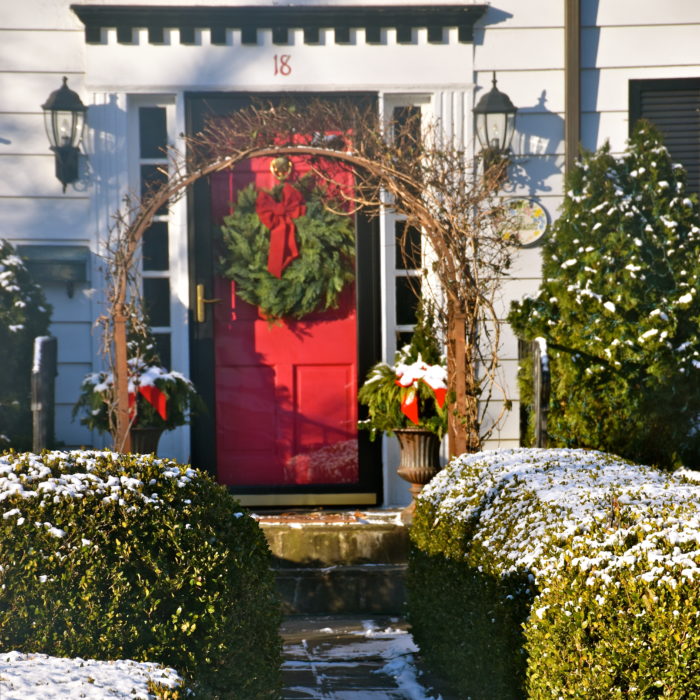 This red door caught my eye the other day. I was driving down a street I had not been down before and there was this small little house. That bright red door with the black trim details, the carefully manicured boxwoods and garden arch made me stop. I wonder what that arch looks like in the summer, but I love all those cottage details that make a little house like that stand proud.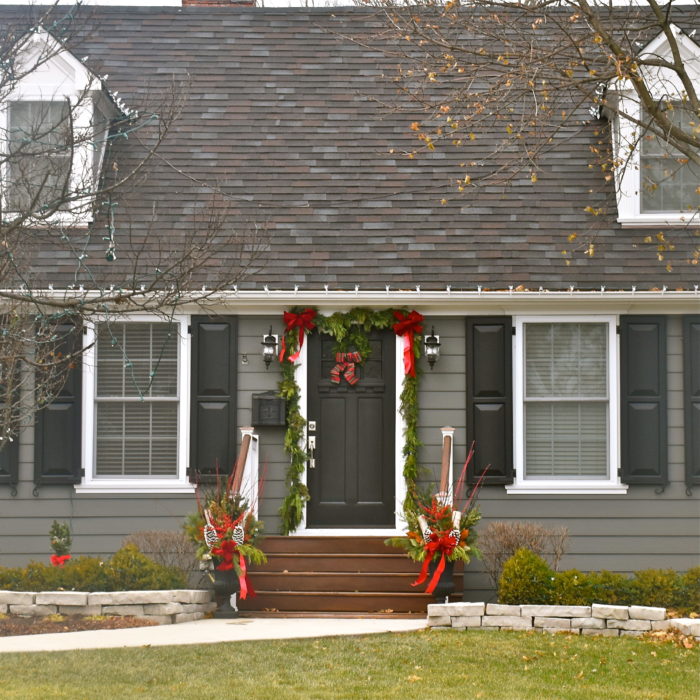 It was the planters that and the crisp gray and black paint that made me stop. The black craftsman door is well framed with a classic garland and the black pots are filled with winters best: evergreens, red berries and pinecones. It may be a small house but it's the painted details and shutters that draw you in.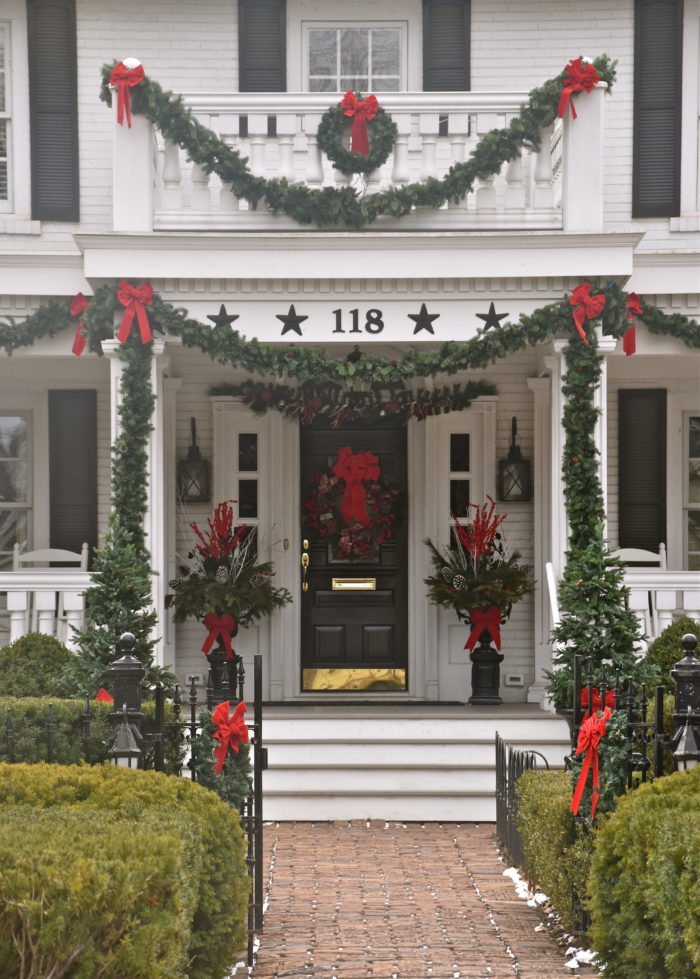 This black and white classic is in the historic district of our town. It is on one of the preserved cobblestone streets from when the town was founded in the late 1800s. The iron gates with there wreathes, the black urns bursting with red berries and christmas greens and the garlands swags beg you to stop and look. It's classic Christmas at it's best.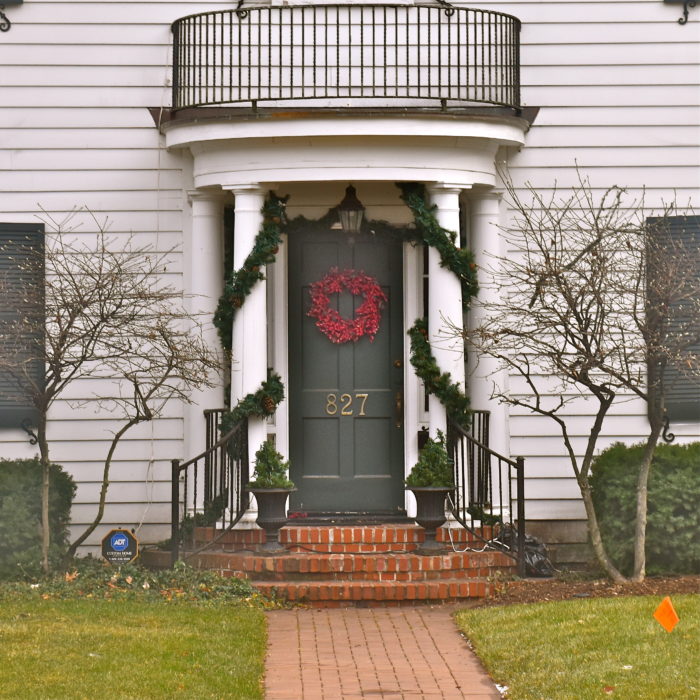 This colonial style home's red berry wreath just makes it's Christmas curb appeal. Sometimes it is just one small detail that makes the difference.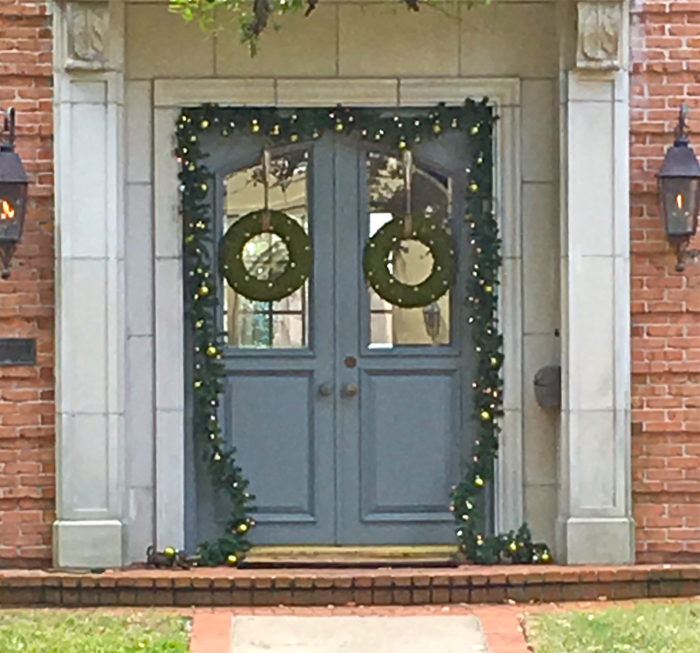 These more modern blue grey doors look stunning draped in this simple but elegant garland with tiny touches of gold. The simple moss wreaths are just perfection.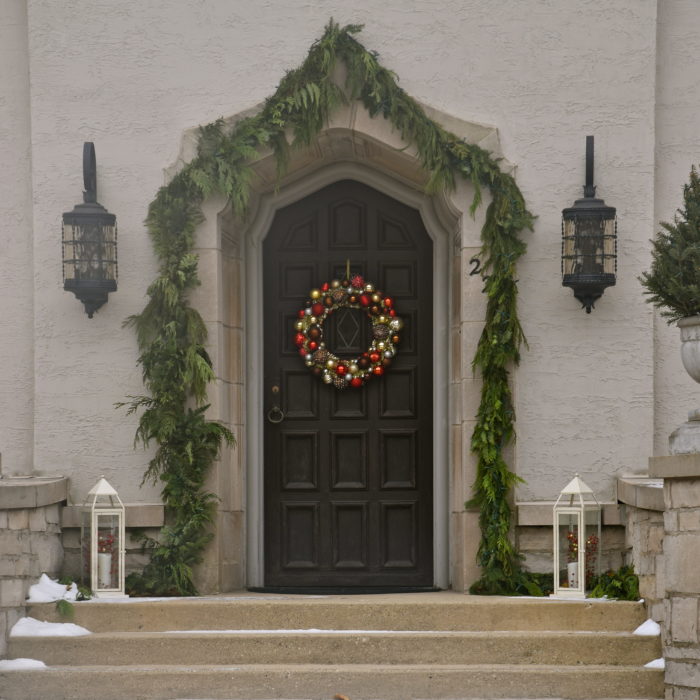 This spanish styled door has beautiful stone surround that is accented with it's fresh green garlands. The sparkly tinsel and red and gold wreath is just the right touch for this old world door styled door.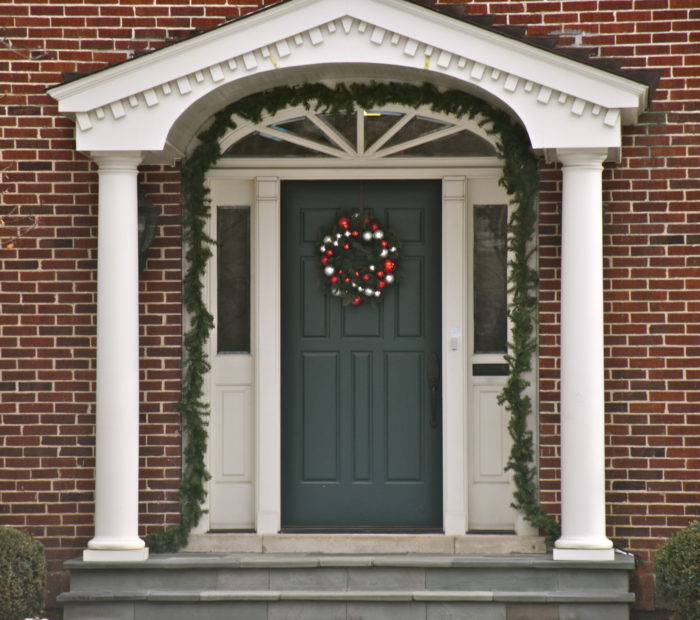 The classic red brick with the deep green door, and the window details make this home feel like that all American Christmas house, like the kind you would see all decked out in a Pottery Barn catalogue. It's the wreath with it's shiny red and silver Christmas ornaments that caught my eye and made me notice this striking door.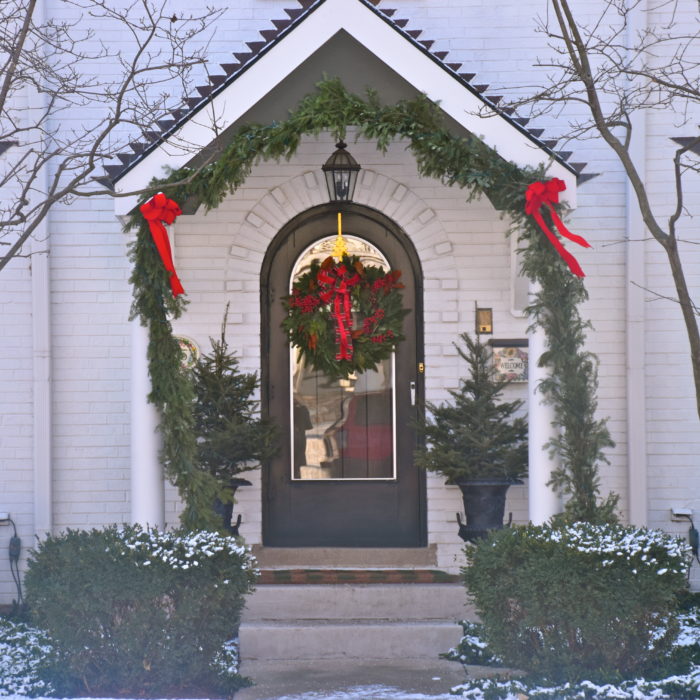 Finally, this house is right around the corner from me and the owner always has it decked out for the season. The large scaled wreath with it's plaid bow and red berries really make the details of it's rounded door stand out. The garland and the small Christmas trees make you stop and look. This little porch just draws you in and makes you feel like Christmas.
So hopefully you enjoyed this small tour of some of my favorite happy houses all trimmed out in holiday style.