"Life starts all over again when it gets crisp in the fall."
F. Scott Fitzgerald
When I showed up in the carpool line with the double stroller in the pouring rain, I think the school thought I was a little nuts. I drive a nearly twenty one year old car we call "Big Red." This Toyota 4 Runner has been such a good and reliable car that I had not wanted to really think about about replacing it. However, lately it has been in the repair shop more often than I would like. I have to admit it's time to start looking. While my car had its latest stay at the shop, we were out walking to school. Part way into our walk that first morning the rain picked up. We were all decked out in our rain jackets and boots, so my oldest started singing and then the little one joined in. There we were in the middle of one of life's teachable moments. The next day the weather had improved, but we learned that there a big changes coming to our daughters' school that left us a little sad. Life has its rain storms but it's important to be the kind of people who show up in the rain with a smile. More than anything I want to raise strong women who don't melt in a little rain. I want to raise girls who know how put on their rain boots and sing.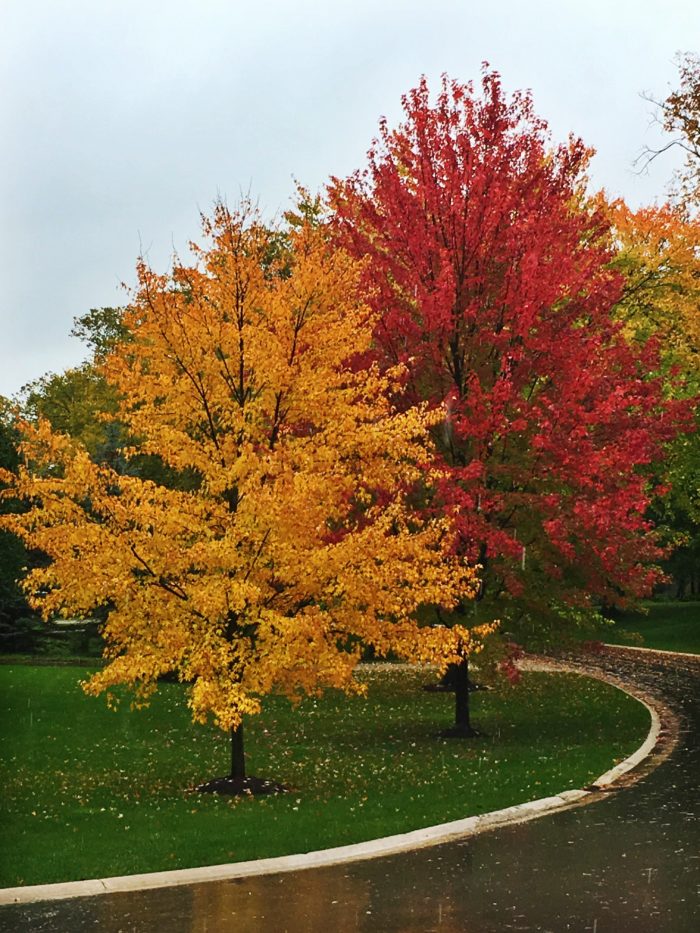 While it rained earlier this week we were indoors working on a special project. I had saved a big Ikea chair box thinking we would make something fun out of it. So with the church trunk or treat event coming up we decide to go all out and make Cinderella's castle. My girls have loved imagining the design, pumpkin coach included. The only hiccup in the design process was my choice of faux stone spray paint which had me up at four in the morning taking Benadryl to try and stop the hives that were quickly spreading across my face and neck. Fortunately, I am now on the mend and the castle is looking like a fairy tale with its blue glitter roofs, gold stars, and tiny flowers. After my allergy attack we made a switch to silver craft paint and continued on decorating the castle. Its been great to see my girls smile and to imagine something together.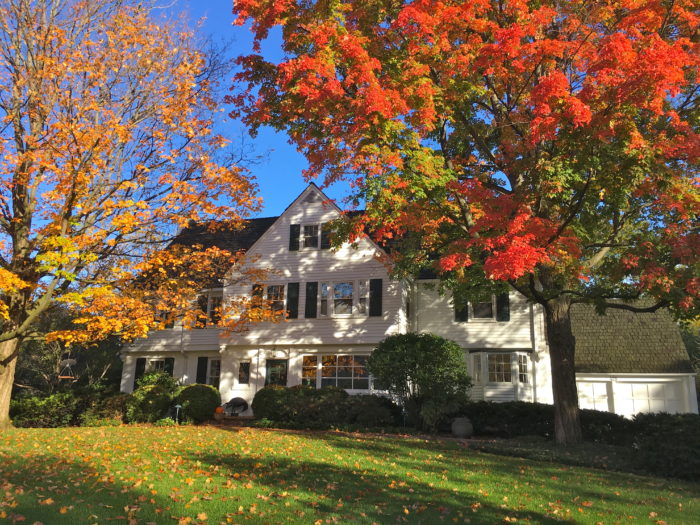 Sometimes life has those weeks where not everything goes as planned, but I am not about to let the unexpected ruin the fun. All this rain has brought cooler temperatures and the leaves have begun to put on a show of ocher, orange and crimson. Making the long walk to and from from school, we had time to stop and enjoy the outdoors. My daughter made leaf bouquets and I stopped to take pictures of some of the beautiful trees. The older I get the more I truly understand change is inevitable. It's what you do with it that really matters. Sometimes you just need to look up and find the good because I don't want to miss a moment rain and all.