When my husband and I were married eleven years ago, we went on our honeymoon in New York City. It was right after Christmas and the city was still dressed up for the holidays. It was wonderful. While we were there we got to see a few shows and eat at some wonderful restaurants. My favorite meal was at Bobby Flay's Bar Americain, where I had one of the best pieces of roasted chicken with corn spoonbread. I am one of those people who can really remember an amazing meal even years later. My husband can't believe I remember the details of meals like I do, but I just love food. I felt a little better about this when I read a Nora Ephron essay where she recalls an amazing piece of chicken she had while traveling in Italy and then goes back years later to try and find the same restaurant and chicken again.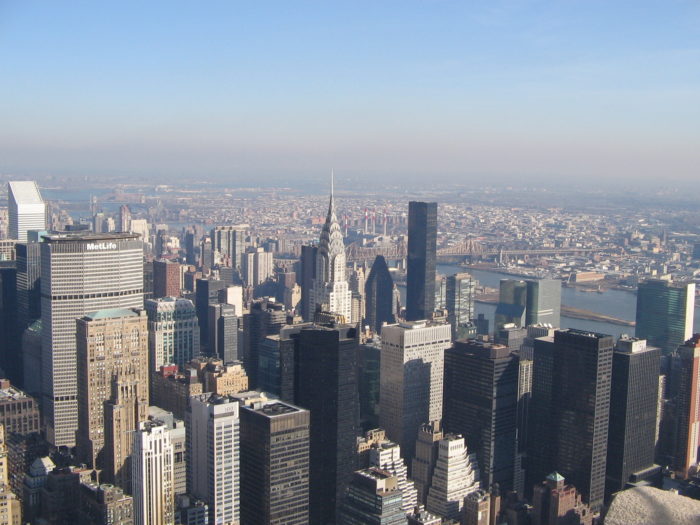 This is how I felt about that chicken. Bobby Flay has a Bar Americain cookbook where he has cold smoked chicken which is great if you have a restaurant, but not so practical for the home kitchen.  So over the years I have tried all kinds of recipes trying to recreate that amazing taste. I was cooking a Sara Molton Recipe about a year ago where she call for using a flavored steak butter. I liked the idea and I thought that using a flavored butter with a roasted chicken would be a great combination. The chicken was flavorful and tender and it reminded me of my meal many years ago. Best of all its easy to make. It is also a great dish to share with company because it can be put together and popped in the oven a little before your guests arrive.
Ingredients:
4 Chicken Breasts with the Bone In and Skin On
Seasoning Mix
1 TBSP Garlic Powder
1 TBSP Kosher Salt
1/4 Tsp Ground Pepper
Flavored Butter
1 stick butter softened
1 TBSP of seasoning mix
1/2 Tsp lemon zest (optional)
Preheat 400 degrees. Then mix together the seasoning mix in a small bowl.
Next you can either leave the butter out to soften or if you are in a hurry you can place the stick of butter with the paper still attached on a microwave safe plate and place it in the microwave and heat for 5 seconds and no more. Then check the stick and if it is still a little hard then flip it over and heat another 3 to 4 seconds. Heating it anymore than this will leave you with a melted mess.
Then to make the flavored butter put the softened butter in a bowl and mix in 1 TBSP of the seasoning mix. You can add a little lemon zest for a lemon flavor chicken. Sometimes if I am using the chicken to shred for another recipe where I don't want a lemon flavor then I will leave the zest out.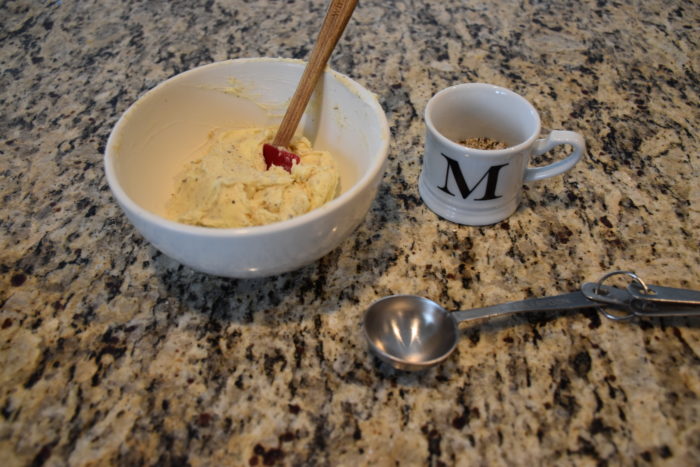 Place the chicken on a roasting pan. Then using a small flexible spatula or spoon put a generous tablespoon of the flavored butter under the skin of the chicken. Use your fingers to make sure it it get evenly distributed under the skin. Be careful not to poke extra holes in the skin because you don't want all of the butter to spill out when it is cooking. The put a couple of extra bits of butter on top and sprinkle with just a little more of the seasoning mix on top.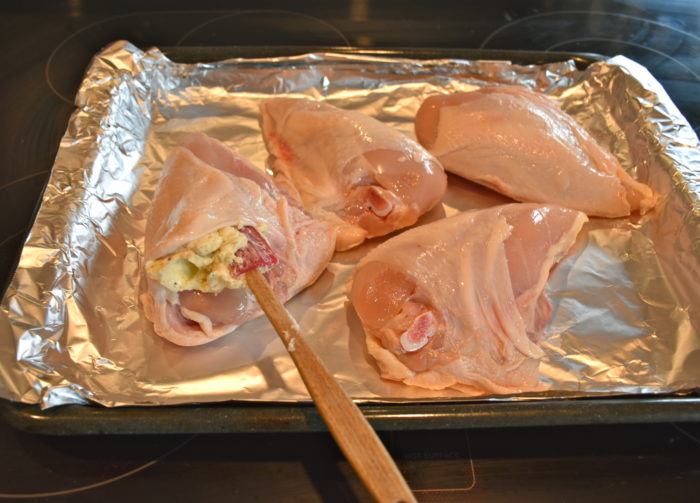 Then put a couple of extra bits of butter on top and sprinkle with just a little more of the seasoning mix.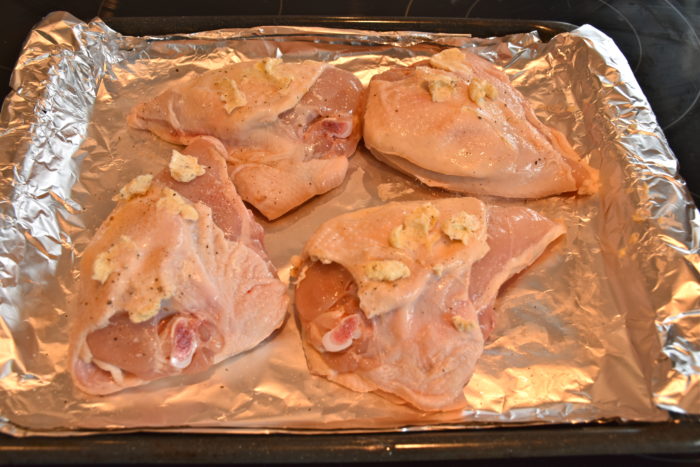 Then once you put the chicken in the oven turn the heat down to 375 degrees. Roast the chicken 40 minutes for medium sized chicken breasts.  If you are roasting extra large chicken breasts then it is going to take 50 to 55 minutes. The chicken should be golden on top and the juices should run clear. It you are really uncertain you can pierce a small hole to check that the chicken is no longer pink.  If you have a meat thermometer the internal temperature should be 165 degrees. Let the chicken rest about five minutes before serving.