Collections are meaningful because they tell the world a little bit about who you are. The best collections are the ones that have grown over time. Where each piece holds a memory. One of my largest and most loved collections is of cookbooks. Each book is more than just recipes it contains its the meals, moments and celebrations I have shared with family and friends. For some they are a reference but l see each as a story. The thoughts of the chef, what inspires them and the memories of great meals keep me reading and collecting. I have a bookshelf just off my kitchen that houses my collection. When we first moved into our new home I had so many painting projects and boxes to deal with that the cookbooks just sat all in a row on the shelf, but even a hard working collection like these books can bring a smile to your face when styled in a new way.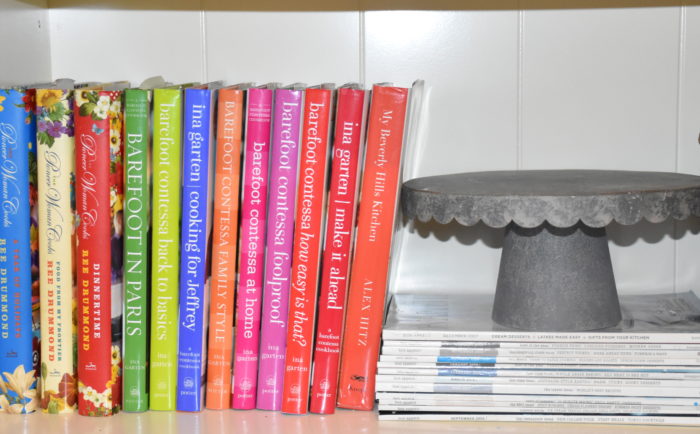 One day I was reading one of Ina Garten's cookbooks where she was talking about her collection of cake stands, which got me thinking about pulling mine out of the cabinets and displaying them with my books. I got to work sorting my books into categories and then left room to place the stands so you could really appreciate their silhouette. I have some linens and additional cooking magazines that I needed to store so I put them in lidded wicker baskets.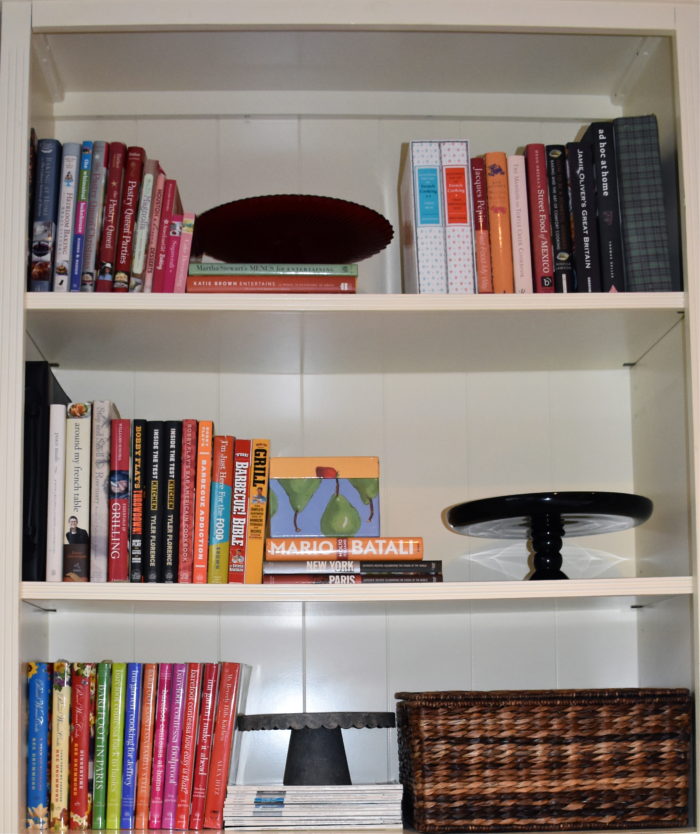 It was a quick design project that took a little over an hour to get pulled together, but in the end it made such a difference. It was one of those projects that you finish and then think: "why didn't I get to this before now?" I have also had a little fun displaying some sessional objects on the stands to add more color and interest.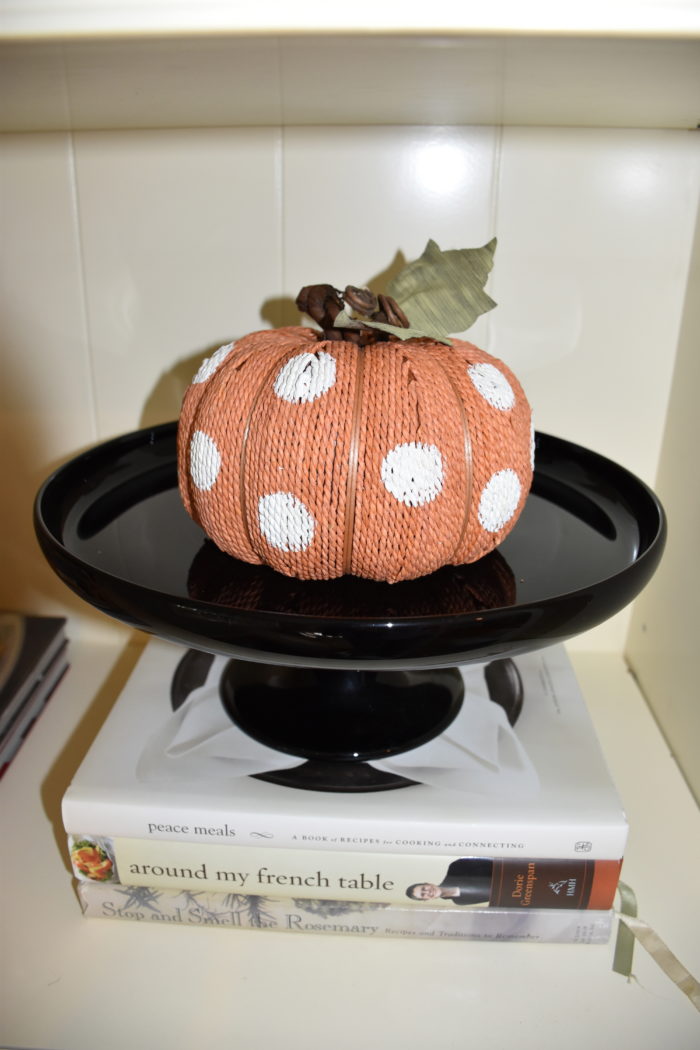 For a little more styling fun, I took five minutes to pull together another collection I have of blue and white pottery to show what a difference just changing a few accessories can make. The cookbooks are colorful and busy so I like the look of featuring another collection of similar items. Too many small things can get lost on the shelf but a group of similar items stand out and make a statement.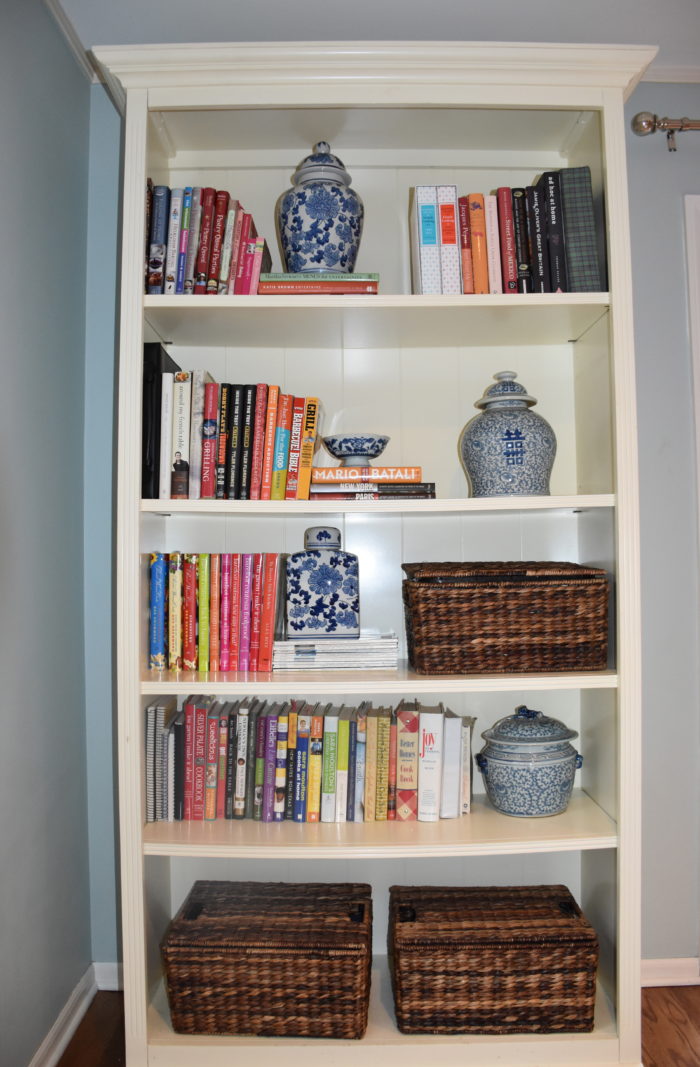 One of my favorite designers Mary Emmerling says that styling may seem like small details, but it can have a huge impact in pulling a room together. Taking a moment to style and display even an ordinary collection can make a difference in how you use and see a room and if in the future I want a new look, a few accessories can make a big impact.