They say say that comfort food at its best are the dishes that transport you back to your childhood. The food that reminds you of family dinners and the people you love. If I had to pick one meal that reminds me most of my childhood, it would be this casserole. This dish comes from my grandmother, Nona. She was an excellent cook and an ever stylish and gracious host. She would sometimes help my mother when things were busy by making food and when she did, I would always hope that this casserole was in the stack of pyrex dishes.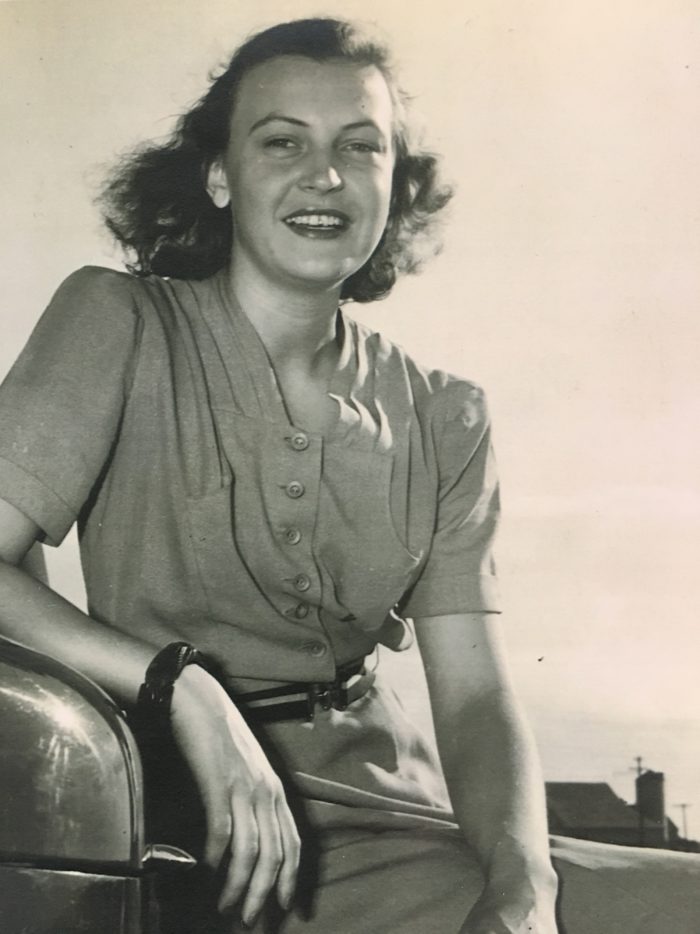 This recipe falls under the category of "an oldie but a goodie." I shared the recipe with my sister-in-law, who had friends that had just had a baby. She and her boyfriend (who was quite the foodie) decided to have a casserole contest. The rules were that each of them would submit one dish to their friends without revealing who made the dish and then they would see which casserole the friends liked best. When the couple revealed the winner they said they picked her dish, which was this casserole. The funny thing was that they thought for sure that the boyfriend had made it since it had bacon and beef in it. This just goes to show that this simple and classic recipe is still a winner and that my sister-in-law is a good cook with excellent taste.
Nona's Beef Bacon and Noodle Bake
1 (1 pound) Box of Rotini or Fusilli Spiral Pasta (get the plain kind and not the one with tri-colored spinach and tomato flavored pasta)
5 Slices of Thick Cut Bacon
1 TBSP Olive Oil
1 Cup Diced Yellow Onion
1 Pound of Ground Beef
1 (14.5oz) Can of Plain Diced Tomatoes (drained)
1 Tsp Oregano
1/2 Tsp Garlic Powder
Salt and Pepper to taste
3  1/2 Cups of Grated Cheddar Cheese
Parsley Garnish (optional)
First, fill a large pot with water and boil the noodles until cooked following the cooking time on the box of the pasta. Meanwhile, place one piece of bacon in a large skillet with deep sides. Let the bacon cook for 2 minutes so it renders some fat in the pan. Then remove the piece of  bacon and discard it. Add one tablespoon of olive oil. Then, put the onions in the pan and when they begin to get translucent add the the ground beef and cook it until it is brown and cooked through. Season the beef with the oregano, garlic powder, salt and pepper. I drain a bit of the fat from the cooked beef and then I add the tomatoes until they are mixed in and warmed through.
Cook the remaining 4 slices of bacon and then dice it into small pieces. I tend to cook my bacon in the microwave. I put a double layer of paper towels on a microwave safe plate and then lay my pieces on top. In my microwave it usually takes 4 to 5 minutes but since microwave strengths can vary, be sure to keep a close eye on it. I also flip my bacon halfway through to make sure that it cooks evenly. America's Test Kitchen did a taste test on multiple brands of bacon and they found that the thickness and not the brand contributed most to a better tasting piece of bacon, so I always buy thick cut.
In a large mixing bowl mix or pot mix together the drained pasta, the beef and tomato mixture, bacon, and 1 cup of the cheddar cheese. Pour the casserole in a 9 x 13 inch baking dish sprayed with pam cooking spray. Then cover the top with the remaining 2 1/2 cups of cheddar cheese.
Bake at 350 degrees for 20 to 25 minutes until the cheese is melted and bubbly.
This casserole can be assembled and then baked later. If baking later, you will want to increase the cooking time to make sure it is warmed through, about 30 to 35 minutes. The casserole can also be baked and then frozen so it can be reheated at a later date.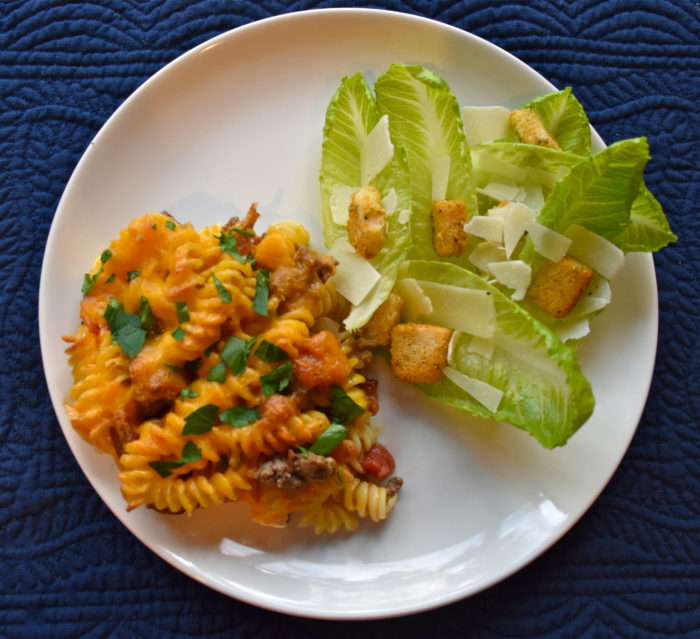 If you want to serve this dish like my grandmother, then make a side salad with lettuce tomato, avocado and red onion. Toss with your favorite vinaigrette and there you have it: my favorite childhood meal.
After I posted this recipe, the Wall Street Journal started a new series in the Off Duty section on classic American dishes. They featured a similar but slightly different version of this casserole which they call the Johnny Marzetti.  It looks like I am not the only one who grew up loving this dish. They believe the dish was first served in the restaurant called Marzetti's which opened in Ohio in 1896. It's always fun to learn about this history of a classic, but looking at their recipe I think my grandmother got it right with her addition of bacon.