We are not ones to let a little thing called January get in the way of celebrating and imagining some summer birthday fun. Each year when the first frost comes the flowers in our garden seem to fade and disappear overnight. This always makes my oldest daughter a little sad because she loves being outside. So in honor of my flower loving girl's birthday we decided to turn our dining room into a colorful butterfly garden. I started by adding some bright flowers to add to our table. The vibrant orange roses, pink carnations and purple freesia looked like a happy summer garden. In keeping with the garden theme I used a ceramic pot as the base for this pretty arrangment.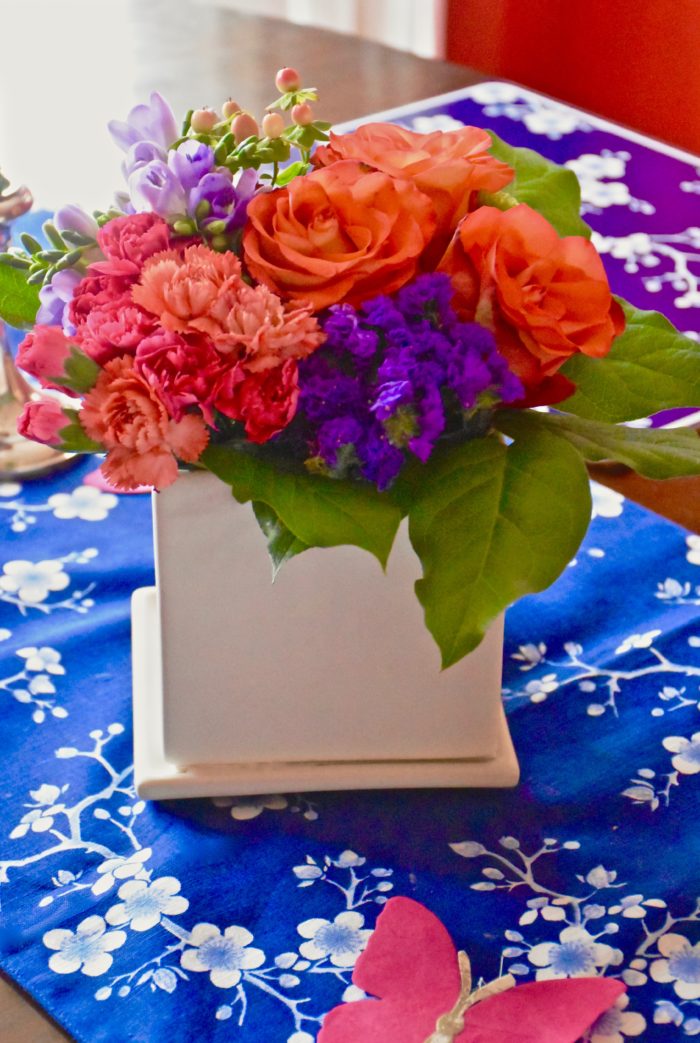 We had just returned home from traveling so I had picked up some paper butterflies I had gotten earlier from paper source and my girls and I had fun decorating our dining room. My daughter's birthday is so close to Christmas that I changed up our our existing holiday decorations just a bit. Even the garlands and chandelier got a touch of summer with these pretty patterened butterflies.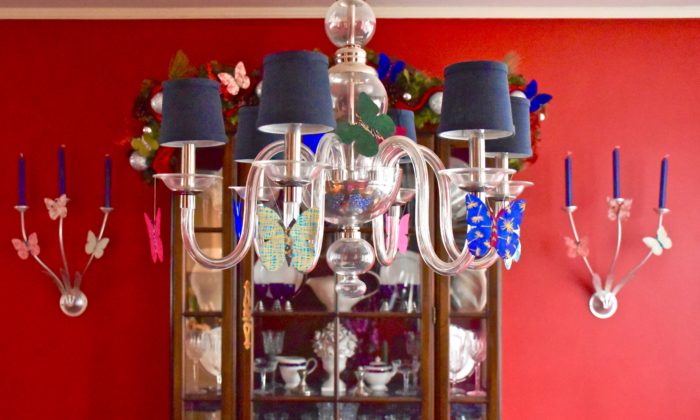 Then one of the best parts about birthdays in our house is the cake. Since I was a little short on time to bake and I wanted to have some fun outside of the kitchen too, we decided to go with cupcakes.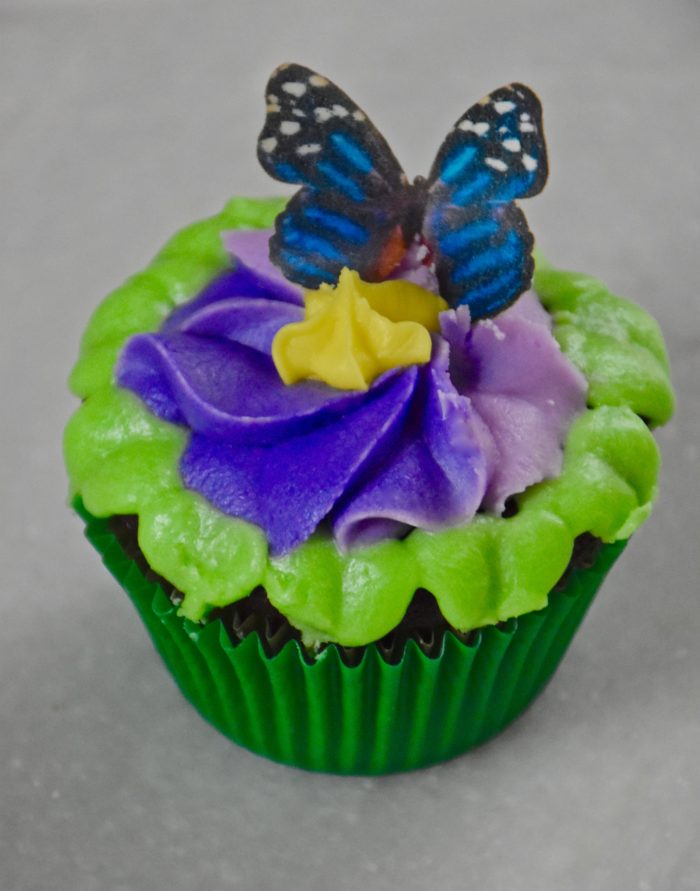 My daughter loves chocolate cake and if you want to make your own you can find the recipe for our favorite cupcakes here. This year the birthday girl herself wanted to decorate the cupcakes. So we tried out a new set of icing tips I had gotten for making buttercream flowers. I helped get the icing ready, but then my now six year old had fun pipping some flowers. These new tips were surprisingly easy to use and my daughter was quite pleased that she could make her own. Now that we are six I am finding that she wants to do everything herself. Then as a final touch I added some edible paper butterflies from a company called Sugar Robot. I love these butterflies and I have used them on other cakes. They are an easy way to add a little color and whimsy to any cake.
Then we placed them in a scalloped window box (really a wooden shelf turned upside down) and our buttercream garden was complete. We had breakfast for dinner, my daughter's favorite followed by cupcakes with lots of frosting, which is defiantly the best part of baking.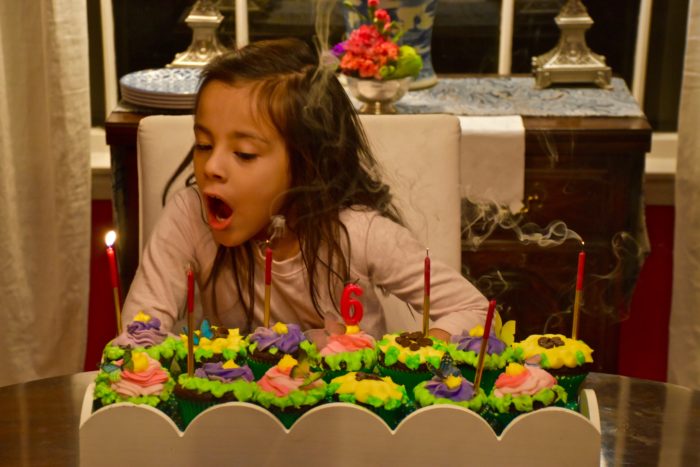 At each celebration and milestone my husband and I always give each other a knowing look and think how truly lucky and blessed we are to have such wonderful daughters. We had a long journey to build a family, but moments like this make us grateful. What fun we had celebrating the day and we are looking forward to all the the great things that being six brings.