For as long as I can remember my mom has been the queen of Christmas. Before the Internet and all those pictures on Pinterest and Instagram, she had her own swoon worthy sense of style. Growing up our house was always dressed in elegant ribbons, wreaths, garlands, Christmas villages and trees. Her bows and displays are so pretty that over the years she has tied holiday ribbons for neighbors and friends too. Her joy for the season extends far beyond December. Each year she spends countless hours needlepointing stockings for the latest grandchild and making hand stitched ornaments as presents for everyone in our family. Over the years, she has even stitched an elaborate nativity scene with the most exquisite details and beading I have ever seen.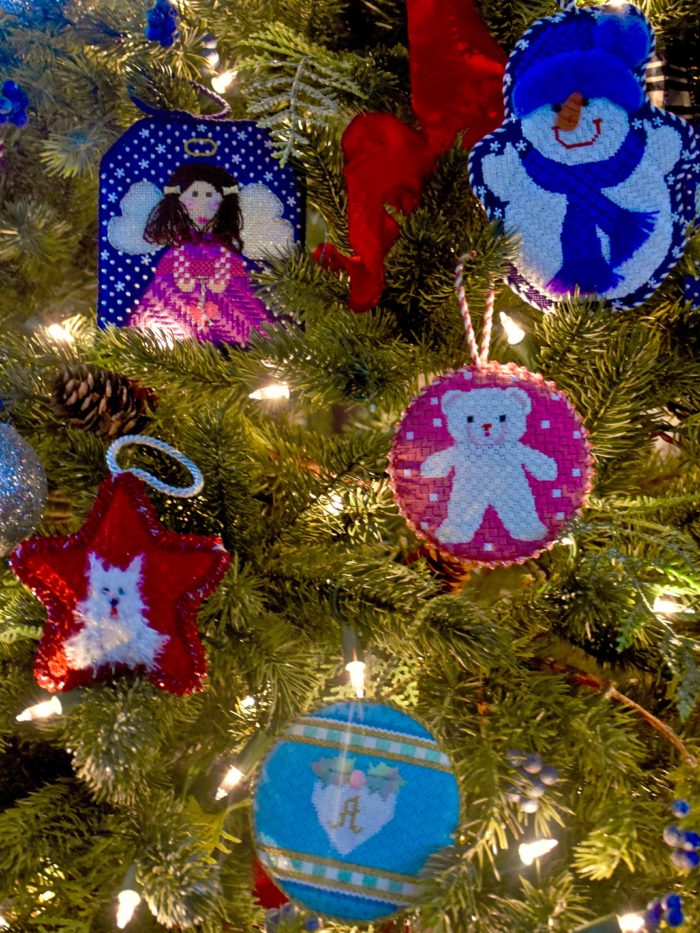 This year Christmas started a bit early in our house because a local magazine wanted to feature my mom's beautiful needlepoint decorations. They wanted pictures of her ornaments so the day before Halloween. I turned on the Christmas music and pulled out our Christmas tree. This for the record, this is the earliest I have ever opened the Christmas boxes. I wondered as I began unwrap the ornaments how I could capture in a photograph or two what all these decorations mean to our family. How do you share the unbridled joy and twinkle in my mom's eye that comes each Christmas season? Because the tradition of ornaments is only one small part of the magic and love at my parent's house each Christmas.
When my mom was visiting us the week before Thanksgiving, she watched my girls for a day while my husband and I took a short road trip. While we were out they were already thinking about Christmas. I got cell phone calls reassuring me that everything at home was fine, but they needed to know where I kept the paint and glue. Our kitchen table was quickly transformed into a mini Christmas workshop. Over the course of a day, they made nearly a trees worth of handmade angels, Christmas trees, penguins and stars and still my daughters were begging to make more. In the days that followed we made paper chains and still more ornaments and then we decided that all these ornaments needed their own tree. So we created a new kids tree for our back room decorated with ornaments made by my daughters.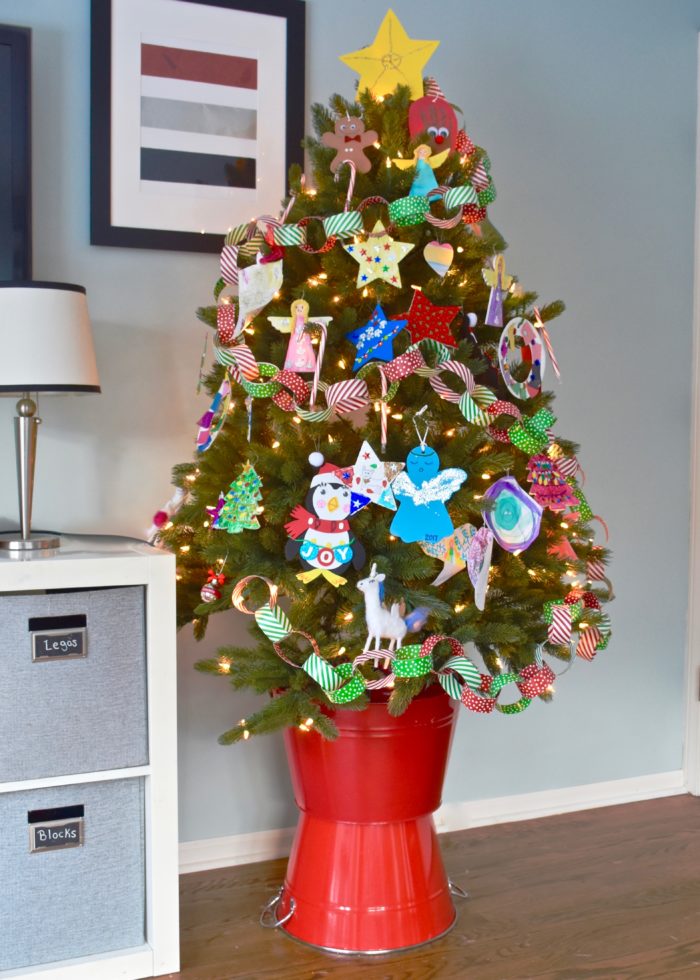 Even after my mom returned home my oldest daughter has been asking to make more ornaments like Abuela. There is a certain familiar twinkle in my daughter's eye as she has been creating her own new decorations.
It seems we may have two new Christmas queens this year, because one of the best traditions shared by my mom is her ability to inspire creativity. Over the years my Mom was generous about letting us help her decorate. I know there were times when we were little that a little redecorating was needed after we had gone to bed, but she would still happily let us help.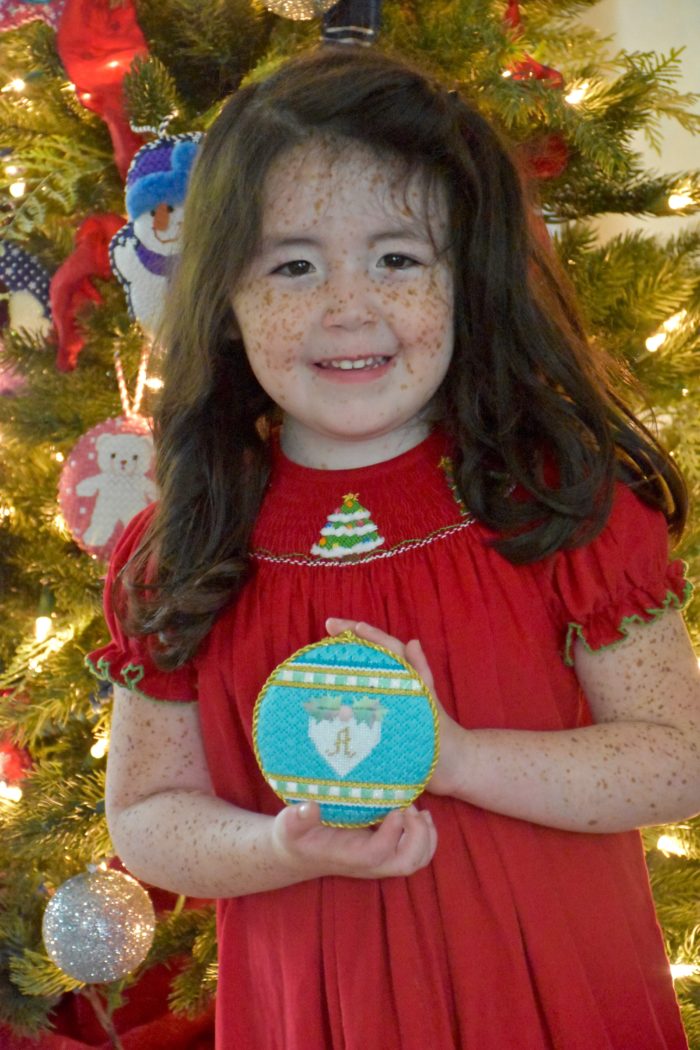 It's not always easy to have patience and juggle it all during the holidays, but her Christmas joy runs deep. Now as a mother I look back and I am grateful for her wisdom to include us in all the Christmas fun. So the spark has been lit and a new generation of Christmas decorators begins.