I was looking at a magazine that featured the home of model and actress Molly Sims and a piece of artwork in the back of her living room caught my eye. On a large white canvas in a diagonal cursive script were the words "Happy Mess." Sims designed her living room to have a contemporary styled back room that was set up as a play area for her young children. Sims had some black lacquered pocket doors designed to close off the area if she didn't want to share the happy mess with others. As you would expect Sims' home was styled and magazine page ready so it had me thinking what sorts of messes and fun might her house might hold on the average day. Take a tour of Sims' home at this link to Better Homes and Gardens.
So what is a happy mess? Surely it helps if it's filled with things you love, but even happy messes need to go somewhere. So to me a happy mess is one that has a home when all the fun is done. My former home was small and it had a very open floor plan so I was always looking for clever ways to store everything from office supplies, to craft paper, dishes, linens and toys. Closet space was limited so I found that having stylish baskets and bins was key. I have found that using smaller baskets and bins make organization easier, because even if you do have large closets things can still get lost. So I thought it might be fun to round up a few bins and baskets that can make any of life's messes just a little happier.
Large Scale Open Storage
The texture and style of these baskets would definitely add texture and style to any room, but I love that they have the potential to store all kinds of things from large blankets, to books and magazines. I like the look of this dark walnut colored basket. I could see it next to an armchair or by the side of a sofa. Our old living room had to double as a play space for our girls so large baskets were a favorite of mine for storing stuffed animals and toys. It kept the things my children loved in the room without sacrificing the sophisticated look I wanted.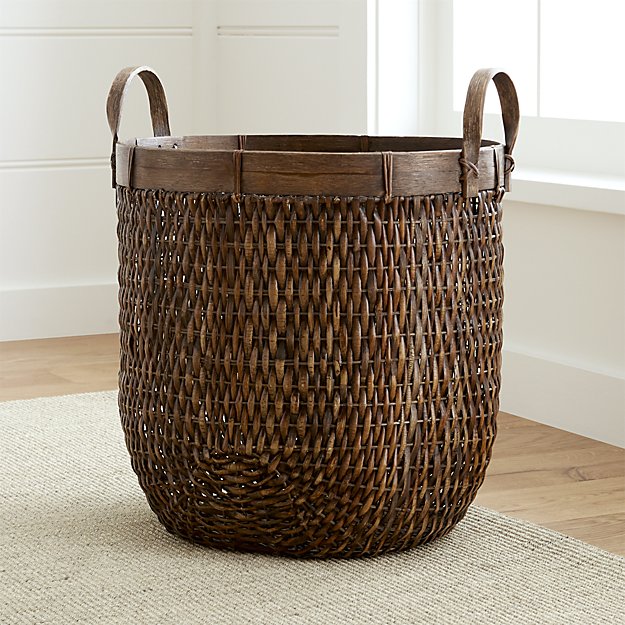 The woven pattern and weathered grey colored basket make this a great option for stylish storage.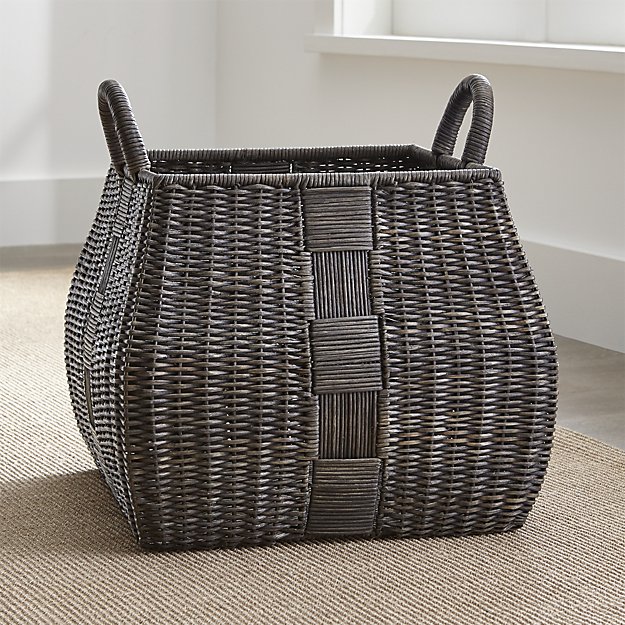 Finally, I liked the color of this indigo basket from Pier One and its price makes it a great deal for a large storage.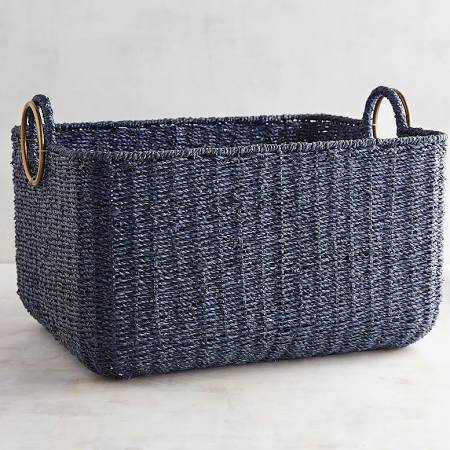 Office and Media Storage
Paper work, magazines, mail and media can get overwhelming when they begin to stack up. So sorting them in baskets is one of my favorite ways to stay organized. This wicker basket would work well for sorting papers, holding mail or even storing things like DVDs or games in a cabinet or shelf.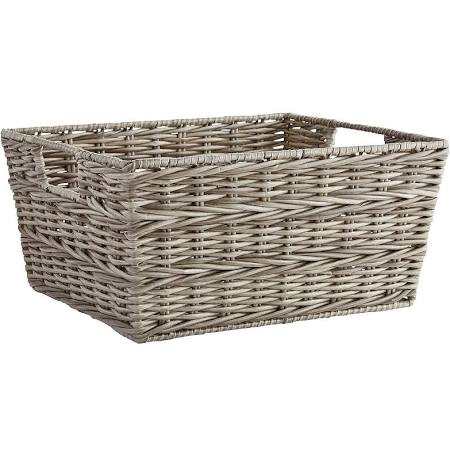 Pier 1 Collin Gray Wicker Basket
I love these lidded textured Havana baskets from Pottery Barn. I have them in my media cabinet and in bookshelves. I have used them to store linens, table clothes, dishes, magazines, DVDs. The lids make them great for hiding those little things you need to store but don't always want to have out on display.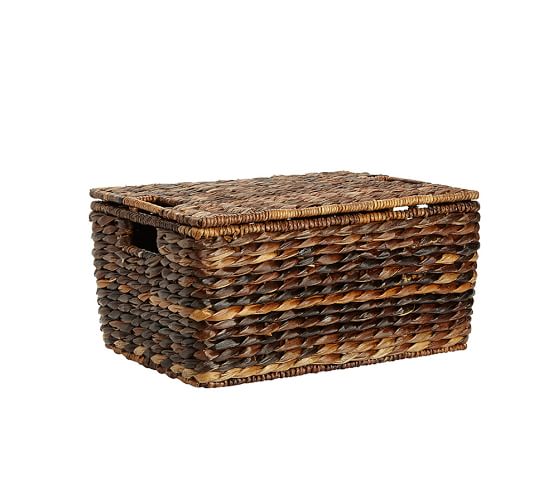 Havana Lidded Basket
If this darker finish isn't quite the right color for your space then check out these Aubrey baskets that come in a pretty light grey finish.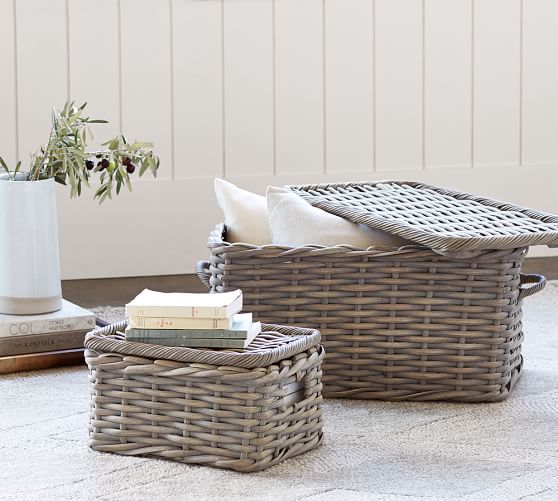 Bedrooms and Playrooms
These bold ruby striped storage boxes come in a whole array of colors and they are just the right size to use in a book shelf and they would be a great place to store small toys like Legos, blocks and all those little plastic ponies and dolls that always need a place to belong in our house. I have also found that open bins make it easier for younger children to use when cleaning up their own toys. I wish this type of easy storage would guarantee that it your little ones would pick up after themselves, but we are still working on that skill in our house.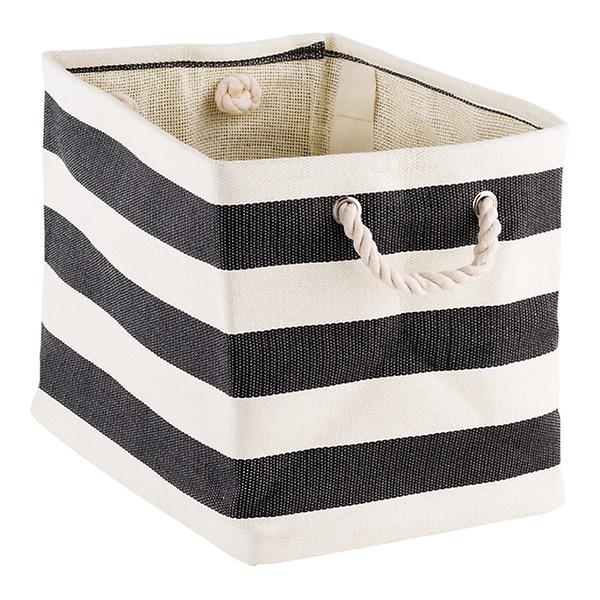 Black and White Stripe Bin or try these Striped Bins at Crate and Barrel Kids
The 3 Sprouts company has a whole line of these quirky and fun canvas storage units. They have an alligator toy box and woodland creature storage bins and this whimsical purple owl which would be great for holding books, toys, diapers or blankets.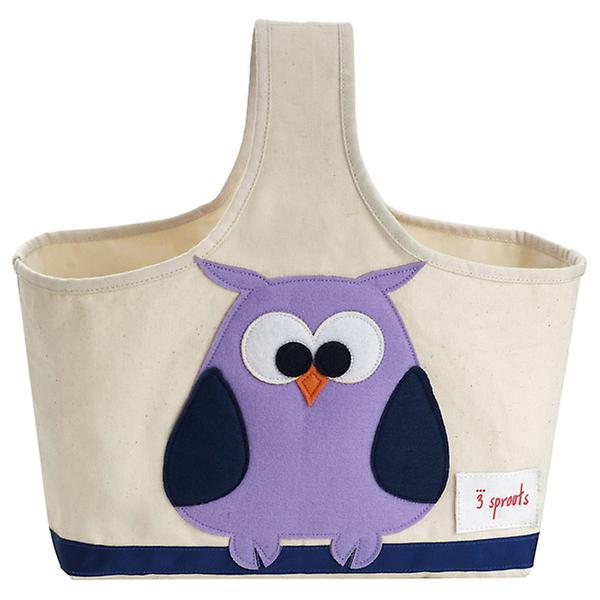 H&M has these great small canvas storage bins that I could really see in a nursery. Babies come with so many little things that these little bins would working well near a changing table or on a dresser. They come in other pattens and colors, like a soft pink and a beige so you could easily customize your look. The other great thing is that the price on these fabric bins is so reasonable at just $3.99 they are very budget friendly.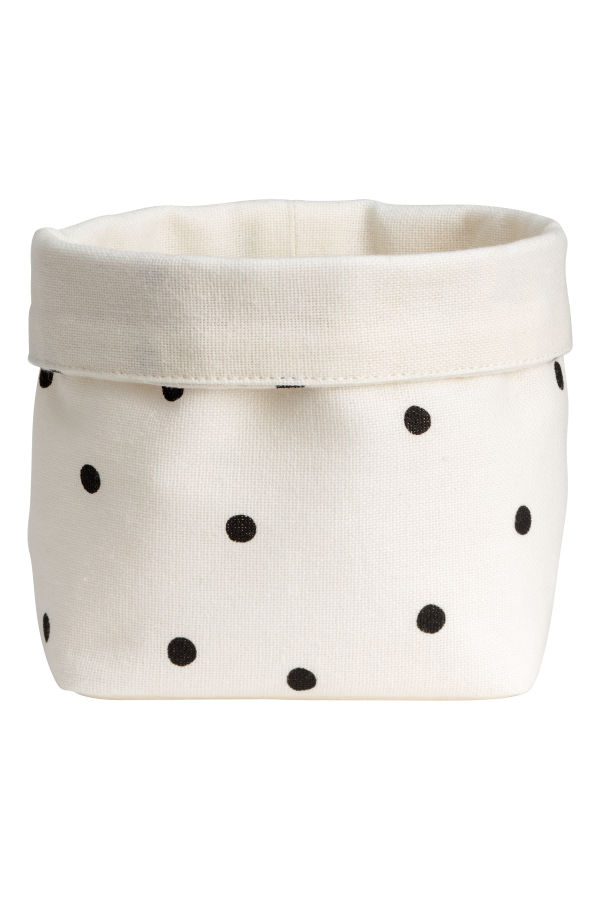 Closed Storage for Closets, Laundry and Mud Rooms
My former master bedroom closet was the largest closet in our house so it worked overtime as storage for more than just our clothes. One of my favorite finds were these Reisenthel zip top fabric storage containers from the container store. These fabric containers come in several different styles. I  have a set with red polka dots that I love because they have built in label cards and they are sturdy and stack easily.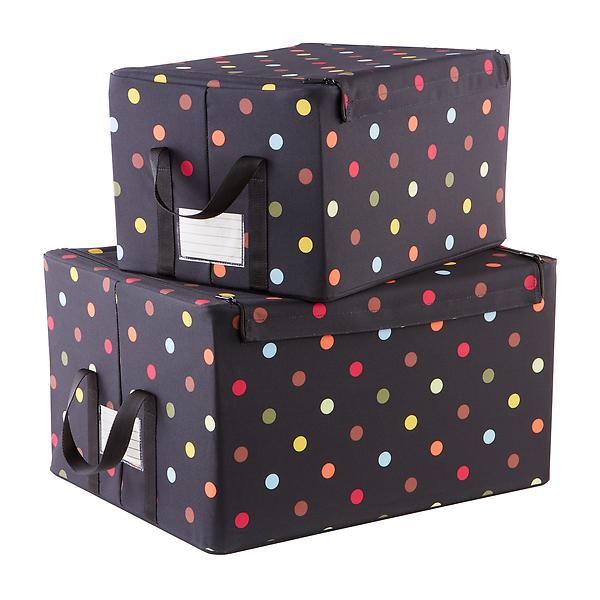 Reisenthel Multi Dot Fabric Storage Box
Need smaller scale storage then PB Teen has smaller canvas zip top bags that come in a wide variety of colors from black and white to kelly green and turquoise.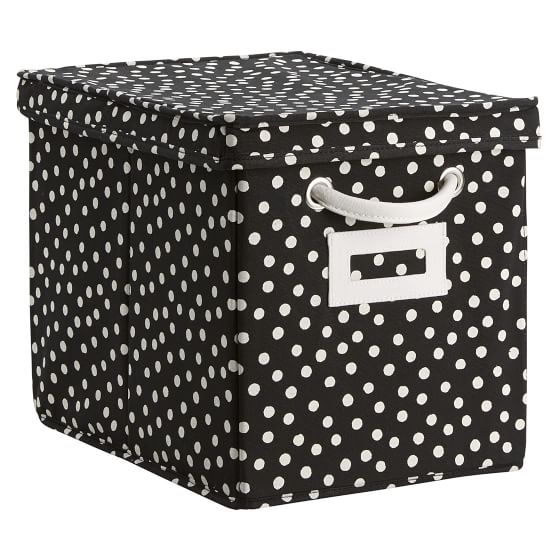 Have something like laundry, winter gear or home supplies you need to store then check out these collapsible storage boxes by Scout. They have a great selection of graphic patterns and colors that would add a pop of color and pattern to any room. Making storage of even ordinary things stylish and fun.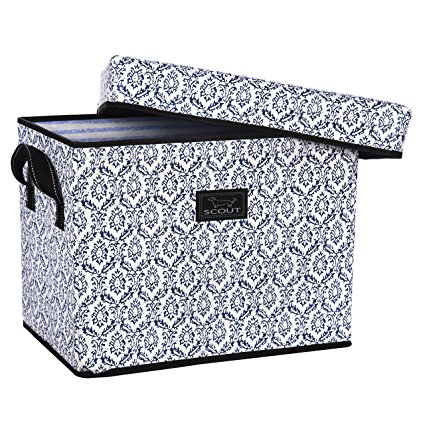 Scout Lidded Storage Bin
Life is too short to be stressed about having a house that is perfectly clean all of the time. I believe your home should be a place where you can relax and have fun. So I loved the phrase a happy mess because there has to be a balance. Mail, papers, books, shoes, clothes and toys are all a part of life, but having place where all those little things belong definitely makes for a much happier mess.