My garden is still waking up from its brown winter slumber, but oh how I am looking forward to spring. This week the sun came out and gave us a taste of what is to come. Spring's arrival brings one of the prettiest shows as bright green leaves appear and flowers begin to bloom. Longing for a little spring color, I saw a bouquet of bright pink ranunculus at the grocery store. Their layered petals and curvy stems brightened my day and made me think of a beautiful boxwood lined English garden, where these bulbs might grow.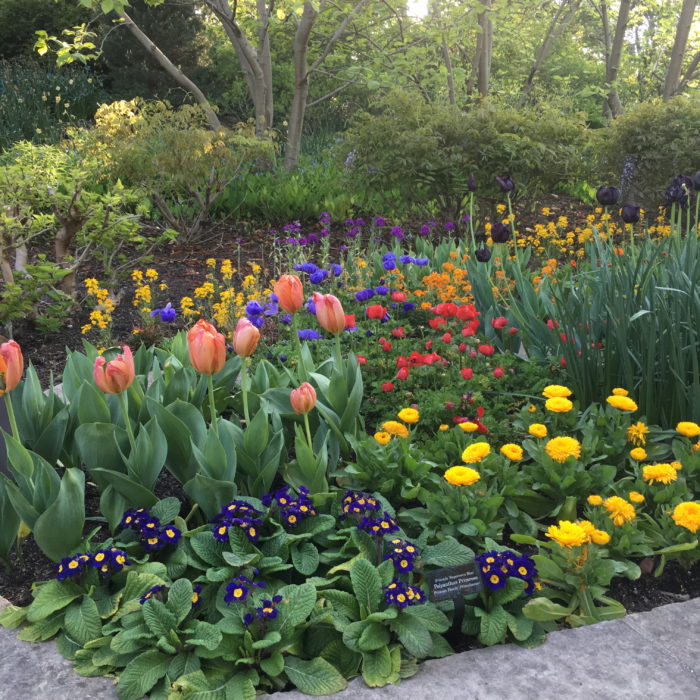 Easter is early this year so I thought I would share some spring grocery store blooms and an English garden inspired table. I let the colors of the flowers set the colors scheme. I have a double-sided table runner with two different blue and white patterns. I decided to use the side that has a chinoiserie garden toile. Then I set my table with blue and white dishes and then for a touch of spring I layered in some spring green napkins.
Next came the flower arrangements in green, white and pink. I decided to make five small arrangements that ran the length of my table like a long row of flowers in a garden.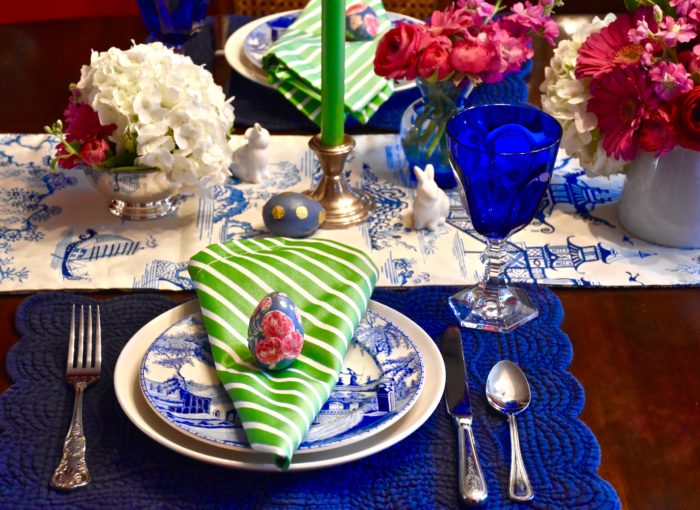 The arrangements may look fancy, but they were made with grocery store flowers. My local Jewel Osco has a pick three for twelve dollars section where you can mix and match your own bouquet. So I picked out some pink stock, ranunculus and Gerber daisies. Then I added in a small bunch of white hydrangea. I created five small arrangements in an assortment of vases I had in blue, white, and silver.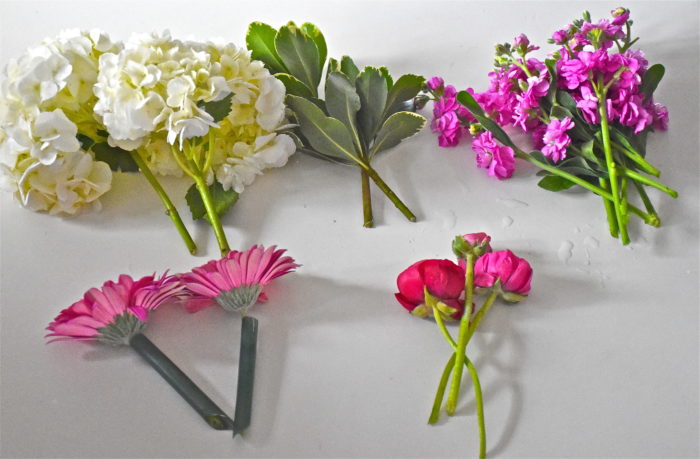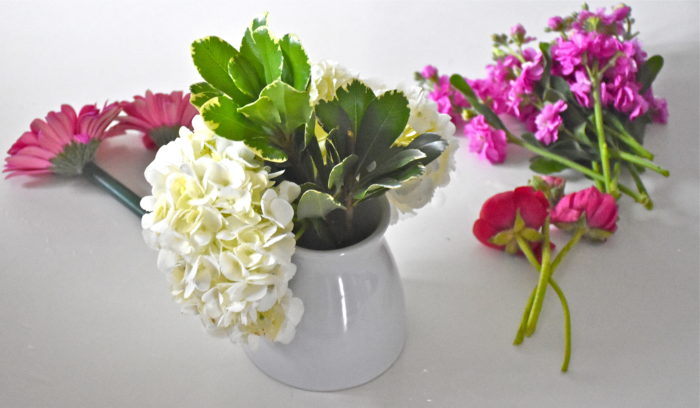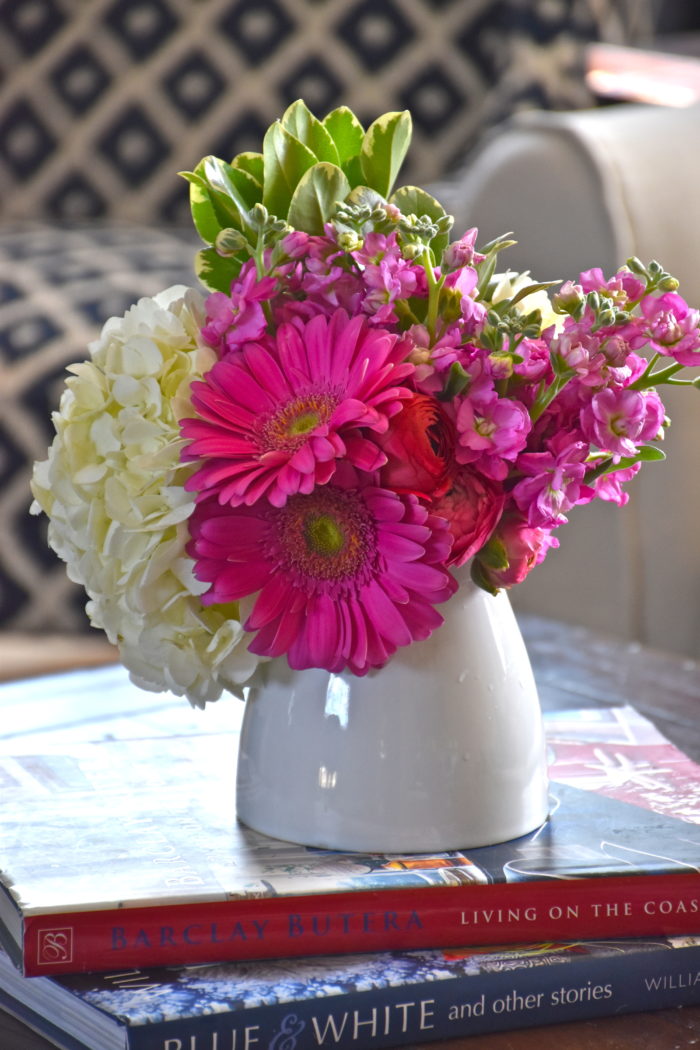 Early spring may still be weeks away in Chicago, but if you are longing for a little color like me then a few grocery store blooms are sure to brighten your home and inspire a beautiful garden like table.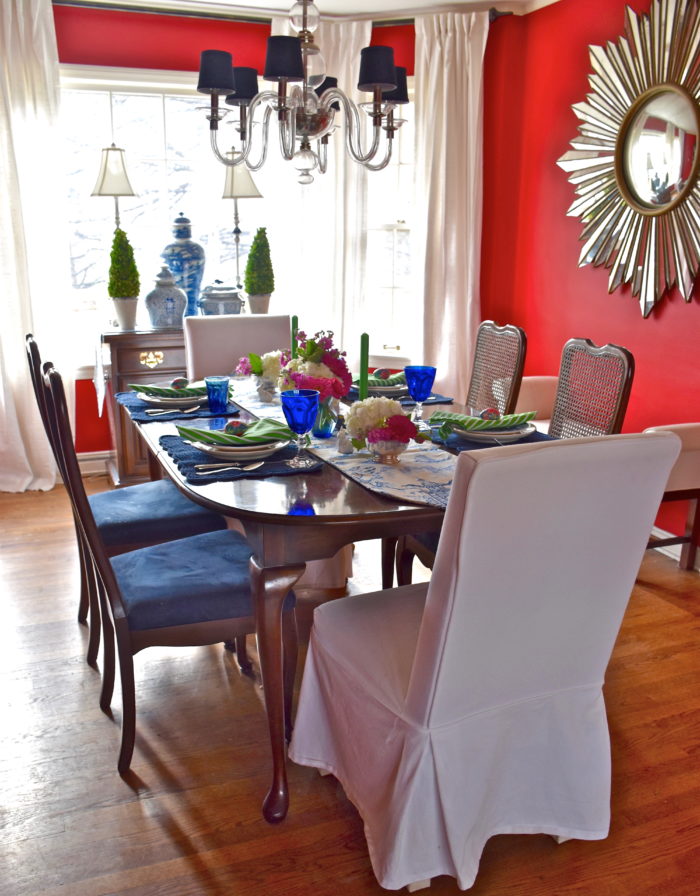 This Sunday I am sharing one of my favorite spring cake recipes along my first ever cooking video with some easy cake decorating tips so come back for all the fun.