It's been a snowy week here in Chicago. On Friday we had a foot of snow fall over the day and the forecast is predicting more by the end of this weekend. The snow and more reasonable temperatures (by Chicago standards) had us excited about getting out to enjoy it. This weekend we decided to go cross country skiing at our local arboretum. Our girls had never been on skis before so we were surprised at how well they did and how much fun they had.
All of this snow had me thinking about soup. One of my favorites is this wild rice soup. My husband isn't a chicken noodle soup fan, but he likes rice so I decided to create a recipe for wild rice soup. It's easy to make and my whole family including my picky preschoolers love it. So I thought I would share the recipe for this hearty and delicious soup. Serve it with some warm french bread and you have a savory and satisfying dinner you can make under 30 minutes.
Chicken and Wild Rice Soup
4 cups of shredded rotisserie chicken or roasted chicken
3 tablespoons butter
1 yellow onion diced
3 carrots diced
3 celery stalks diced
1 box (6.2oz) Uncle Ben's fast cooking long grain and wild rice
6 cups of chicken broth
1/3 cup cream
salt and pepper to taste
First, dice your onion, carrots and celery.
Next, over medium heat in a large stock or soup pot melt your butter. Then add in your onion, carrots and celery and sauté them until the onions are translucent and the carrots and celery beginning to get soft. Then add in your chicken broth and the seasoning packet from the wild rice. Mix the seasoning in well and then add your wild rice and chicken. Then let your soup simmer on medium low heat for ten minutes until your rice is cooked.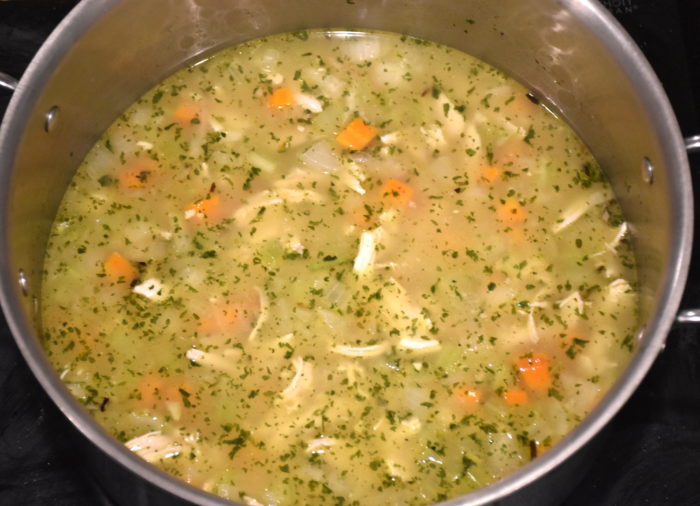 Finally to finish off your soup, stir in your cream and season to taste with salt and pepper.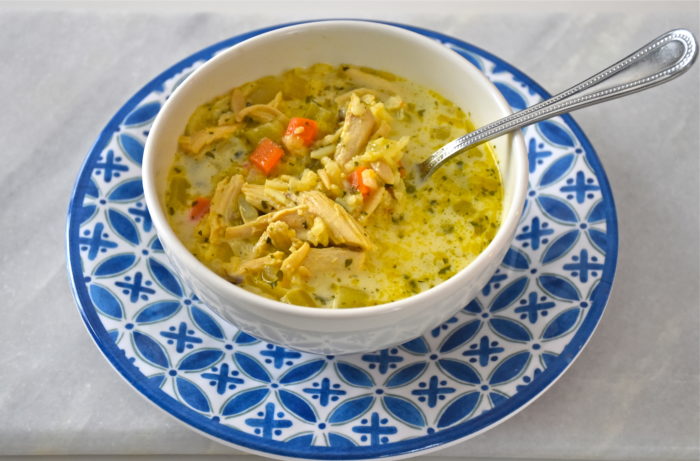 This soup has been one of my winter favorites. It's perfect for a busy weekday or for those days when you would rather be out playing in the snow.