Its been rainy here in Chicago so I needed some art projects to keep my little ones busy, since we haven't been able to get out to the park. As a kid I loved art projects, but some of my favorites were holiday themed. One year I made a whole set of white glitter snow flakes for my room at Christmas time. I still remember how much fun that was, so I decided the girls might like making some fall inspired owls. They turned out so cute that we used them to set the table. I think they would fun to use a place card holders or table decorations for Thanksgiving as well. My kids love to have a part in helping set the table  and this is something they can do and have ownership of.
The base of theses owls are toilet paper tubes. They make a great base for all kinds of art projects. I had some scrapbooking paper that I pulled out and some plastic goggly eyes. Since my girls are still working on their scissor skills I did most of the cutting but they had a great time picking out their paper and gluing them together. I like to use glue sticks for projects like this because they are easier for little hands to use and they don't cause the paper to bubble up like some liquid glues can.
The first thing I did was cut the top of my tube to make a rounded head and ears.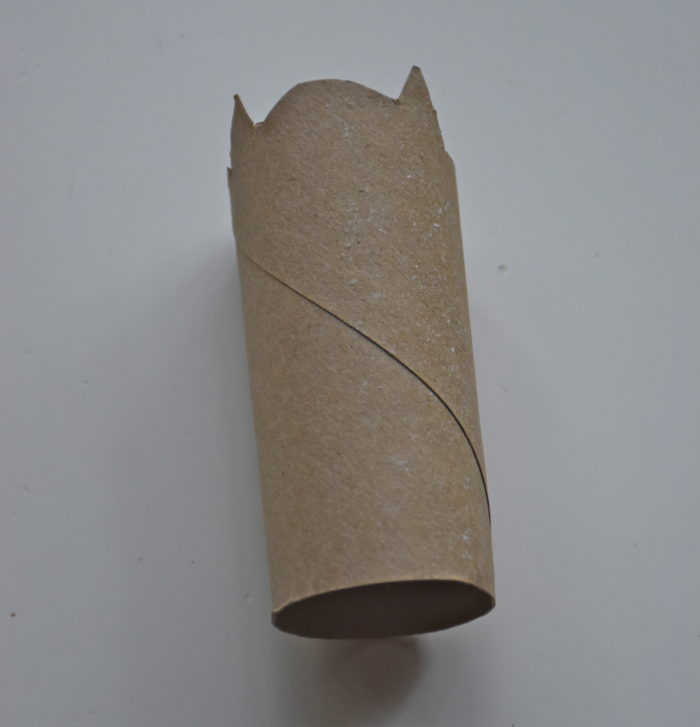 Then I cut out all of the paper pieces using several different patterns of paper I had left over from other projects. I have an oval stencil set that I used to make some of the pieces and then I cut the other pieces out free form but I have traced my shapes out below so you could print the picture as a pattern or just use it as a guide. The wings have a little scalloped edge that I made with some scrapbooking scissors.
Here is a finished set of the cut outs I decided later to add some small triangle shaped feet which I hot glued to the base to keep them from falling off.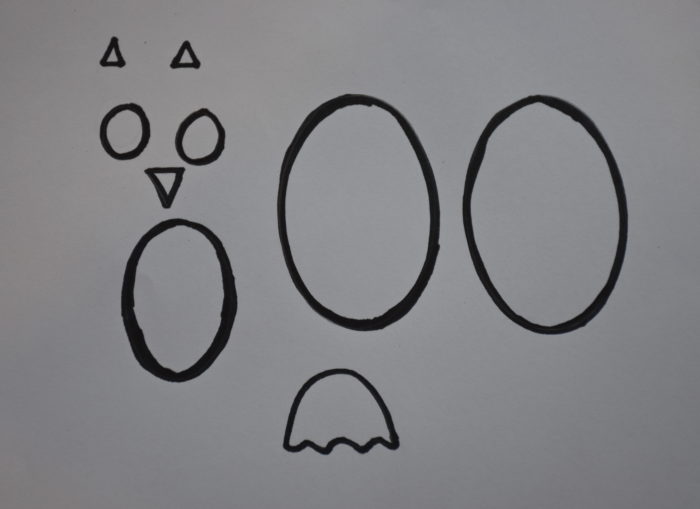 Here is a close up of the one my youngest daughter made. She loved the purple paper and I think it made a cute owl.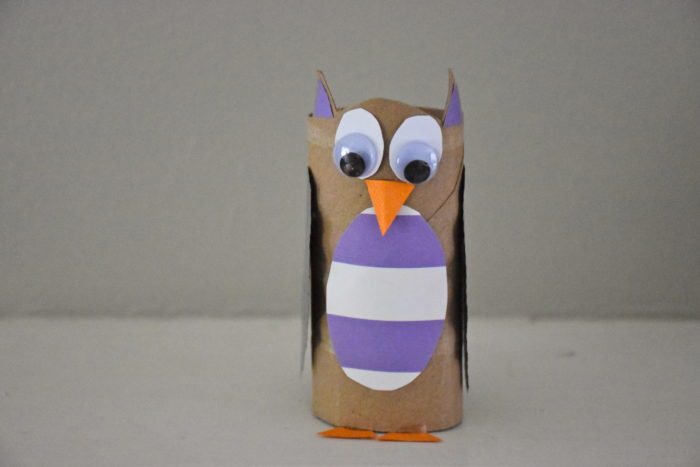 We added some tail feathers and the girls helped make fringe cuts to make it look like feathers.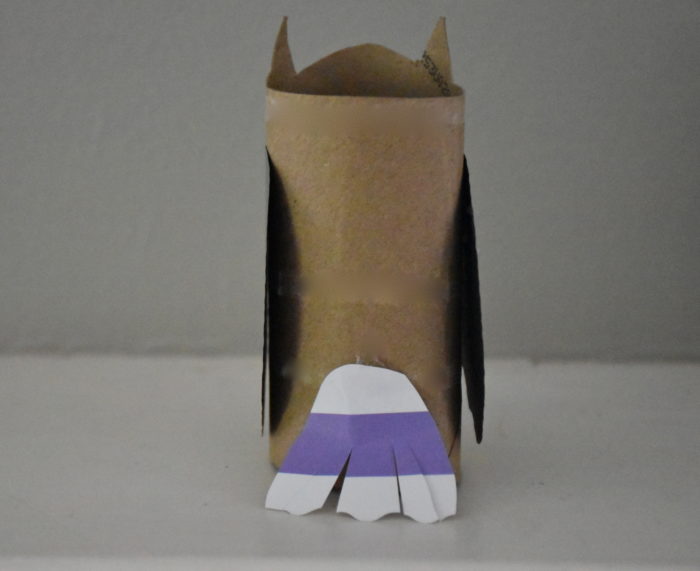 Here is my little artist who really liked this project. She loves owls so this project was lots of fun for her.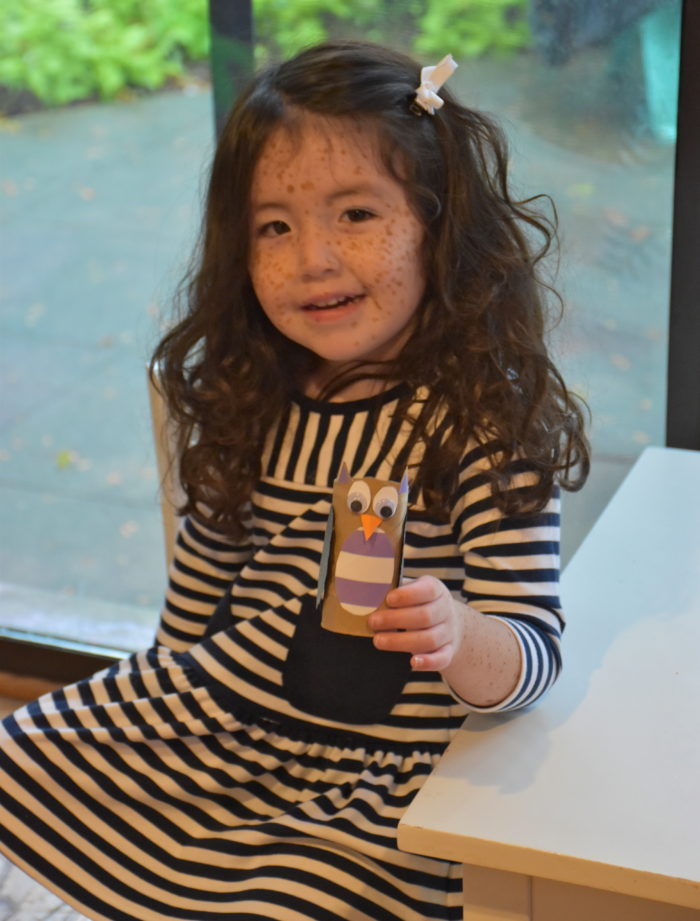 Here is a set of of our owls together, so you can see that the bright colored paper and patterns give each owl its own personality. If you wanted you could paint the tube or wrap it in wrapping paper or craft paper. I think that extra step would be cute, but with little hands these cut outs were just the right size project. So if you are looking for something festive and fun to make with your little ones give these owls a try.